Who is Brittany Renner? Her attractive appearance and toned body earn overall admiration. They have become a particular hook that beckoned thousands of followers and made her a famous Instagram star. How did she manage to come into the limelight for real? What do you know about her career and secrets that hide behind her perfect curves?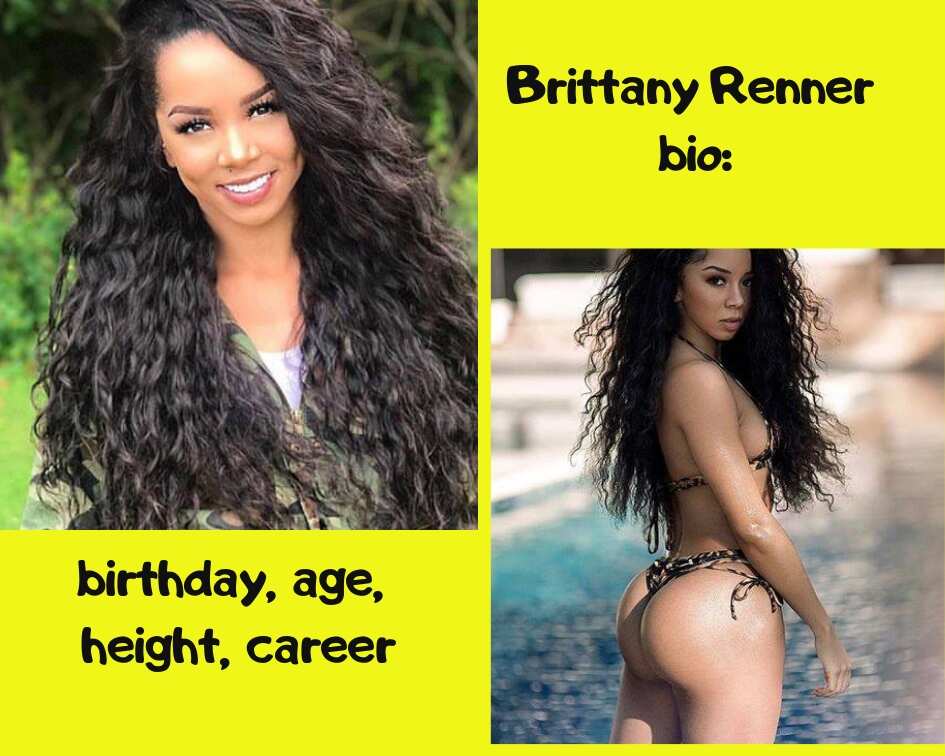 Have you ever got a desire to lie down and wake up famous the next morning? Brittany Renner is an excellent example of how dreams come true if you know how to use the benefits of the 21st century in the right way.
Many of us consider her to be the icon with a body like an hourglass. However, what stands behind such success?
Brittany Renner bio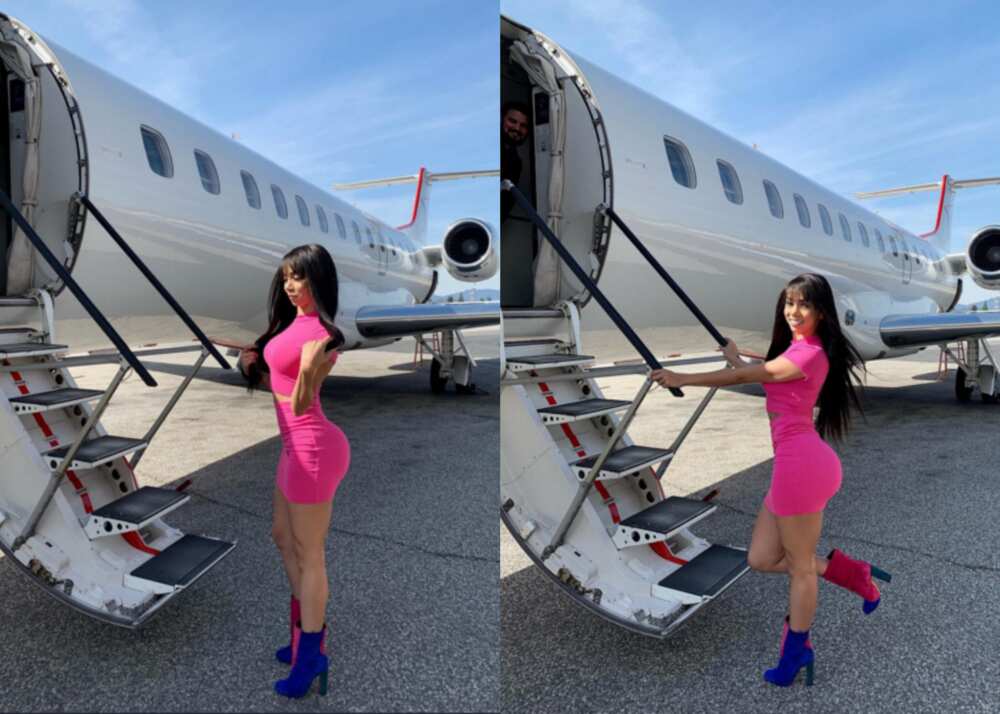 Brittany Renner is a famous fitness model and coach as well as a media star. At present, her posts on Instagram gather a lot of appreciation. She has already got the favour of 5.1 million followers.
Brittany Renner comes from Ocean Springs, found in the USA state of Mississippi. She is not the only child in the family. The girl has got a sister Lexie and a brother Steven. Over time, the family moved to Los Angeles, in California.
READ ALSO: Iyanna Mayweather biography and personal life
Before the world of fame has opened its doors to Brittany, she was just a usual girl attending Jackson State University. You will be surprised to know that this graceful young lady played soccer there! In 2010, Brittany even helped the local team called Tigers to win the SWAC championship.
If you take a glance at the pictures on Brittany Renner Instagram, you will probably notice that she looks so young at each of them. It seems as if time stopped for her. What is Brittany Renner age? How do you think?
How old is Brittany Renner and what is her height?
The Instagram star was given birth on February 26, 1992. At present, she is 27 years old.
It is well known that all the models are very tall and slim. "What is Brittany Renner height?" – You will probably wonder.
The height of the fitness model is 165 centimetres. Her weight is approximately 50 kilograms of pure beauty and natural charisma.
How did it all start? What were the first steps in her media career?
How much do you know about Brittany Renner career?
How did Brittany Renner get famous? Taking success was not a sudden blow of luck for the girl. People could see her to be a babysitter looking after someone's child to earn the first money.
After that, Brittany tried herself as a salesgirl and a Zumba instructor. Moreover, she has always had a particular interest in fitness. Thus, she decided to attract people's attention to her natural beauty and fit body by posting catchy pictures and videos on Instagram, YouTube, Twitter, and many other social media. You might recognise her under the nicknames of "bundleofbrittany" and "brittanyrennerr."
One of such videos – entitled "Brittany Renner Track Circuit" – brought her into the limelight and made immensely popular.
READ ALSO: Celine Dion age and recent pictures 2019
With time, all those photos and videos played their part. Finally, the destiny gave the young girl a lucky ticket to the world of social media success. And she took her place under the sun successfully: Brittany became a real sensation for thousands of people.
The fame brought by social networks was a kind of tool that provided significant help in building her unique image. At present, she has a firm fan base on Instagram that keeps on growing.
Immense popularity provides excellent opportunities and attracts new sources of income. Renner has established a brand, producing sportswear (V-necks, leggings, hoodies, yoga pants, etc.). She sells the goods in the online store. Also, she has launched a handy mobile application that allows people to choose strategic exercises and control nutrition.
In 2018, the fans were happy to meet the release of Brittany Renner book. It was her first book. She called it "Judge This Cover."
One might say that this book makes you "walk in the shoes" of a celebrated model to see how hard the path to fame was. In the book, she does not moan or complain about life. It is full of humour and jokes.
Brittany Renner's appearance in various events is still in high demand. She regularly receives invitations from large companies (like Microsoft and Xbox) to hold seminars, boot camps, and various social events, alll which are aimed to inspire people to choose a healthy and fit way of living.
READ ALSO: Grace Randolph bio: birthday, age, husband and photos