Victoria Orenze songs are a new and powerful phenomenon in the world of gospel music. Her tracks are able to reach your soul and revive your faith. If you have not heard her masterpieces yet, you should do so immediately. We have gathered the best 15 songs of this unique artiste. Thus, read on and enjoy the spirit-lifting music.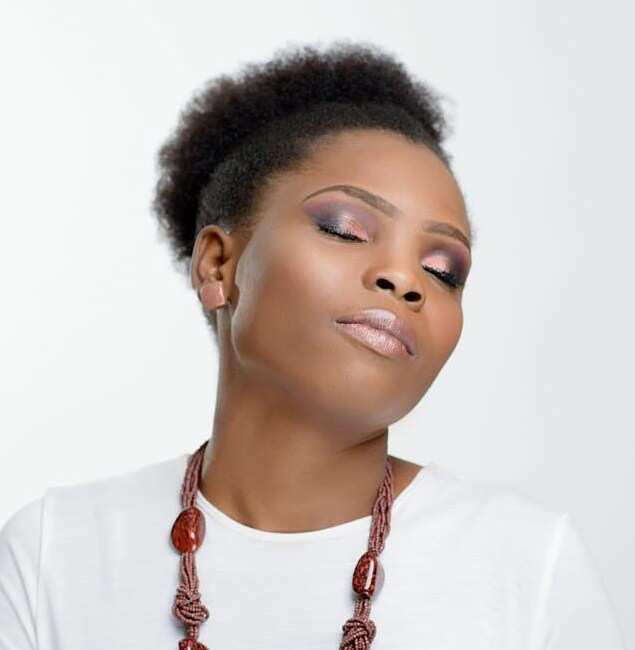 Every song of Victoria Orenze becomes an instant banger. Her emotional performance and deep lyrics of her tracks are impossible to ignore. So, do not miss the opportunity and get acquainted with this phenomenal Nigerian artiste.
Best of Victoria Orenze songs
All Victoria Orenze songs are true hits in the Nigerian gospel music industry. Each of them is unique and deserves attention. However, here we will talk about the top Victoria Orenze worship songs that are admired by millions of people.
1. On Fire
Victoria Orenze On Fire track is undoubtedly one of the most powerful hits written by the artiste. The lyrics of the song tells us about the undying faith and love to God. Victoria sings:
I wanna know Your heart (That is my prayer) / I wanna know Your way / I wanna walk like You / I want to talk like You / I want to think like You / I want to feel like You / That is what makes sense
It is proof of her devotion to the ways of the Lord as she wants to look at the world the way He does. If she is able to do this, the woman will live her life in confidence because then her life will be in order and "aligned." The changing rhythm of the track adds pervasiveness to the singer's words.
The hit first emerged on YouTube about 2 years ago. It is a video of a live concert given by Orenze. Here you can see how emotionally the audience reacts to the song: people sing along, pray, smile, and cry. In our opinion, it is the best proof that the track is an absolute banger. Since then, more than a stunning 1 million people have viewed the video.
The track is a part of her Return Rev. 2:4 album, which was officially released in Nigeria in January 2018. On Fire together with other songs from the album can be downloaded on iTunes.
2. Covenant Keeping God
Covenant Keeping God is another example of a gospel song of the highest quality. Its lyrics are so potent that the track is able to rekindle and strengthen faith in any person. The power of the belief and trust in the Lord is really immense in this hit.
The sun won't smite me / And the moon it will not hold me / The flood won't sweep me / The Lord is my anchor
The confidence that radiates from these words can certainly do wonders. If you listen to Covenant Keeping God in times of need or despair, you will definitely feel the support and reassurance coming from the song. Thus, keep this track somewhere close and do not forget about it when you need moral support and encouragement.
The song first appeared on YouTube about a year ago. Now you can find several music videos of the track downloaded by different users and the views of these videos equal to hundreds of thousands. This makes the track one of the most popular Victoria Orenze songs. Covenant Keeping God is also included into the Return Rev. 2:4 album.
3. Draw
Draw is the next on the Victoria Orenze songs list. It reminds us all that we can always count on God in times of need. The gospel singer tells us that the Lord and Holy Spirit are always there for us to draw strength from. They will support us at any times; we only need to have faith and love for them.
The song is so powerful that it can be considered as a prayer. Victoria Orenze puts so many emotions into it that the track can't but reaches every heart and soul. Here is what YouTube users write about the artiste and her hit:
Thank you Ma'am for the continuous reminder to seek him continually. I get lost in worship for hours anytime I listen to any song you sing... - @Jessica Aletor
Madam Victoria, you make me drunk in worship to God whenever I listen to this track in particular. I feel His presence all over and around me. - @Ali Ibifiri Saidu-Obianime
I love this type of worship. It's so intimate, genuine and deep. - @Klngs
In these difficult times and days, Victoria orenze keeps blessing us..I thank God for your life. Lord we are nothing without u ..I have been lost in worship for more than 4hours and I just can't get myself to leave here.. align me in your word lord - @Ifeoma Norah
God bless you sister, this song just lifted my spirit - @Udeh Shalom
4. I Want To See You
"The prayer. That I may know him." The artiste wrote these words as a description under the YouTube video of I Want To See You song. And this track really sounds like a sincere prayer coming from the innermost corners of her soul. It is her true wish to know God, to know His ways, and to live her life serving the ideals of Christianity. All people who have faith in the Lord share Orenze's desire. Maybe, this is the reason Victoria Orenze I Want To See You became so popular among her fans. The comments from YouTube is proof of that:
Is it me or is this song piercing...I can not function without worship! - @Nelson Asoh
Chai I love you Victoria....... Just discovering you today but just in few seconds you took me before His throne. God bless you! - @Oluchukwu john
DEEP WORSHIP, THANK YOU FOR SUCH PASSION - @Protta Protta
I couldn't stop thinking about this song the first day I heard it...now it's my anthem. God bless whoever made this song and this lady for ministering it to the world - @Ekanem Raphael
That's the prayer of my heart...I want to see His face - @Vivian Ochuba
5. Brooding
Victoria Orenze Brooding is a powerful and emotional gospel that implores God and Holy Spirit to "purify our passion" and "take away our weakness." It is a song about our belief that the Lord is almighty and can do anything:
You are brooding / Over every darkness / You are causing / Light to shine from darkness
If your faith is strong, nothing is impossible. The Lord will save you from anything and will give you strength when you need it the most. You just have to believe. As one of the YouTube users duly pointed out, it is:
A song that ushers one into the realms of the spirit shattering every barrier of darkness. -@onyeka dicksom
6. Invade Me
When you are feeling down, when nothing seems right, and you are dreaming about some kind of reboot, you should listen to this gospel. Victoria Orenze Invade Me is a worship song that will revive your soul and lift your burdens. It calls for the Holy Spirit to "invade us" and "renew us," in other words, to give us the strength to move on and meet the new day with a smile on our faces.
More importantly, this prayer reaches the hearts of the listeners, and they begin to pray together with Victoria Orenze. Here is the reaction of YouTube users to this wonderful song:
Yes, Holy Spirit INVADE me! Father continue to use your precious daughter, She is a blessing. May you never drift from HIS presence in the mighty name of Jesus. I love you Minister Victoria. - @Saffie Kamara
This is revival we need.. Bless you my sister - @Hilda Phiri
[I] am transformed, am revived, am renewed, am invaded by the Lord - @Regina Nnenna Eya
7. I Thirst for You
In this track, the singer preaches about the need we have for God. She teaches us that we have to seek the Lord every single day of our lives. The Almighty gives his blessings each day, and you cannot transfer the gift from yesterday to today or tomorrow. Today, you need to ask for a new blessing by looking for God. "He wants You to long for Him daily" she sings. And as a true preacher, she finds the hearts that need these particular words:
Wow! This song spoke to me differently. I've been struggling with this particular issue of not being consistent with my worship. I'm just here being complacent with my relationship with God. Oh Father! please give me the strength to keep going no matter what!!!! - @Carl Sackey
READ ALSO: Best Tye Tribbett songs and albums
8. Emi Mimo
Emi Mimo is another gospel by Orenze, in which she proclaims our need for the Lord. This track calls for God to give us strength and reassurance, to "come and help us do the things we are unwilling to do." This song is especially helpful for those facing a difficult decision or for those who lack might or spirit to act. We all find ourselves in such situations during our lives. Therefore, this prayer is relevant to everyone. Comments on YouTube is good proof of that:
This woman eish, even if you don't understand the language but she brings the presence of God to your doorstep, an amazing worshipper, continue being a vessel of honor - @Tafadzwa Mushangwe
My God...! Depth of worship, sound of heaven!! - @Tidimalo Mokhokho
Wow, I can feel the anointing of God as I am watching right now. Her relationship with God is personal - @Faith Mkandla
I cannot understand the language but I found myself bursting and flowing with this worship! This is another dimension of Worship. This is the Glory Realm not just anointing!! The Shekinah...oh my GOD!! - @Arno Nyatsego
This is true worship. God be praised. God bless you Vicky - @Beauty Echem
9. We Bow Down
We Bow Down is a song of worship that praises the Lord. The repeating words "We bow down Lord / and with the Angels, we cry Ho-ly" sung by Victoria Orenze with the emotion only she can produce steadily put you in the state of a religious trance. You let these words run through yourself and feel how your soul is being revived. The talent of this woman is truly unique.
10. The Presence
The Presence is a true gospel song that reaches the souls of people. The track reminds us that God is always beside us. He always listens to us when we pray and praise Him. Therefore, we should never lose our faith and seek God with our prayers every day.
11. Only The Living
Only the Living Can Praise You / Only the Living Can Worship / I am alive so I Praise You / I am alive so I worship
These words that are repeated continuously throughout the song reflect the main idea of the track perfectly. If you are alive, you should worship God. Every living being on this planet should praise Him. Only The Living is a simple song that conveys deep ideas. This makes the track even more fascinating.
12. My Redeemer
It is one of the songs by Victoria Orenze that praises the Lord the most. The singer says that she is ready to sacrifice all that she has for God: her time, worship, devotion, attention. And this sacrifice is not a big deal because the Lord is our saviour, redeemer, sustainer, and helper. We should give everything to Him and praise Him every waking hour.
13. Holy
Holy is a very sincere song that praises God. We all have moments when our faith dwindles due to various reasons. In such times, we might think that the Lord is responsible for our downfalls and that there is no use in worshipping Him anymore. However, the track claims that the Lord is always worthy of our worship. Victoria Orenze sings that He always deserves it "even when I don't feel like it […] even when I am not up to it." Thus, we should always praise our Lord, no matter how we feel about it at the moment.
14. I Proclaim You
This emotional track proclaims God the only king over everything in this world. It states that the Lord is our only master and helper, and all of us should praise and love Him.
15. Great And Mighty
Great And Mighty song by Victoria Orenze touches every heart and soul that it reaches. This powerful track is full of praising the Lord. It names God "Great and Mighty" and states that He is "full of wonders, power, and wisdom." Nothing could be so true. The Lord is worth of every our praise and worship. He deserves our love because he loves us even more. All YouTube users agree with this:
Great and mighty are You Lord....Awesome God. Almighty God. Faithful God. Loving God. Great and mighty are You. - @Julia Oku Jacks
Very inspiring song unto the Lord. It's blessing to me. - @David Akpena
Thank you Sis for this Song. Always lifted by your songs. Always heaven inspired. More Grace Dear Sis. - @elizabeth ola
"Great and mighty are you lord" forever faithful. I love you Jesus. - @Dami Fozao
Glory to God, He is Great and Mighty indeed. - @Peacefully Samuel
Victoria Orenze songs are mighty instruments that work with the hearts and souls of people. She inspires millions of Christians to praise God. Her tracks are soaked with love for the Lord, and she shares this love with her fans. We hope that the singer will surprise us with new masterpieces in the future.
READ ALSO: Best Donnie McClurkin songs of all time