Short dinner gowns: best tips for real fashionistas
Short dinner gowns: are they still in fashion? An outfit that has a short length makes a woman more elegant and feminine, and also allows ladies to feel comfortable, regardless of the circumstances. Often a short one is even more appropriate than a long one. That is why it is worth figuring out which styles of short-length dresses are ideal for parties and exquisite evening events.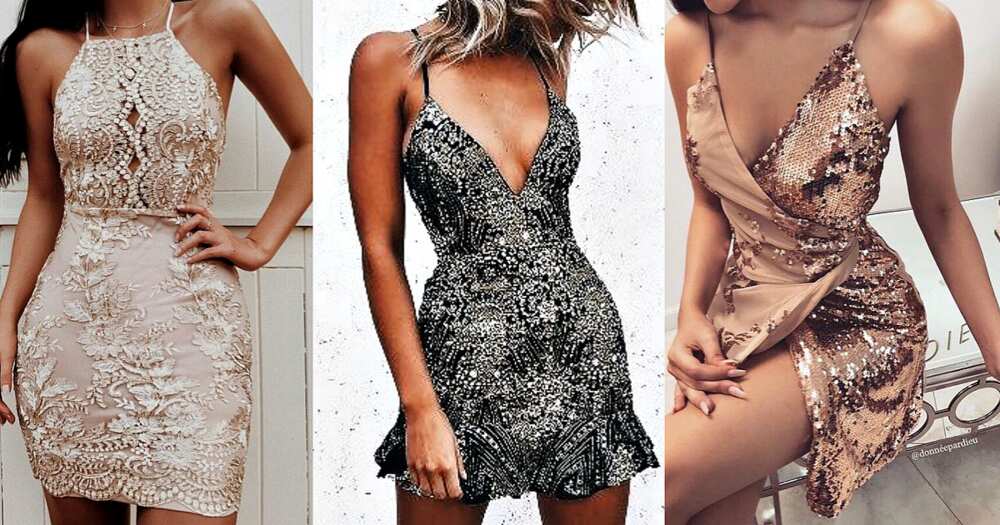 Beautiful short dresses
Nothing from the wardrobe of a woman is unable to emphasize the attractiveness of the ladies so much as a short evening gown. Designers make every effort so that any woman could take advantage of such a dress. This type of clothing has a lot of benefits, so the designers use them and create amazing images:
Original and customized. Not every dress has a vast number of styles and variations. Short dinner dress can be modified and transformed with the help of some details or changes in texture.
Combined with many other items and accessories. You can wear any shoes and pick up various jewelry to the short dinner dress. If you make the right choice of jewelry, then you will create a stylish and complete look.
Always relevant. A short evening gown would be appropriate almost for any event. You can wear a short gown for a wedding, birthday celebration, and even prom.
Added femininity and hotness to the owner. Wearing a short dress is the primary weapon of the girl.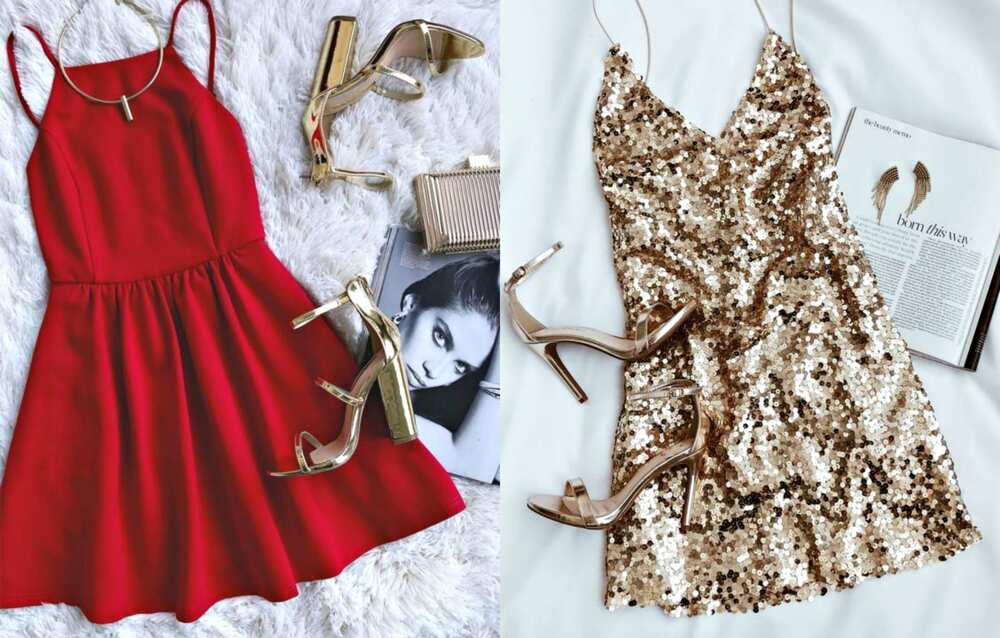 READ ALSO: Short African dresses - best designs for real fashionistas
Short dinner gown styles to rock in 2019
Now let's talk about the designs and styles of short dresses you can pick up this year and look trendy and irresistible.
A tight short dress
A tight short dress. It will emphasize your slim figure, show your ideal waist and hips. But be careful with the open decollete. Remember the main rule: if we open our legs wearing a short dress, the upper part should be closed, otherwise, such a dress can look vulgar.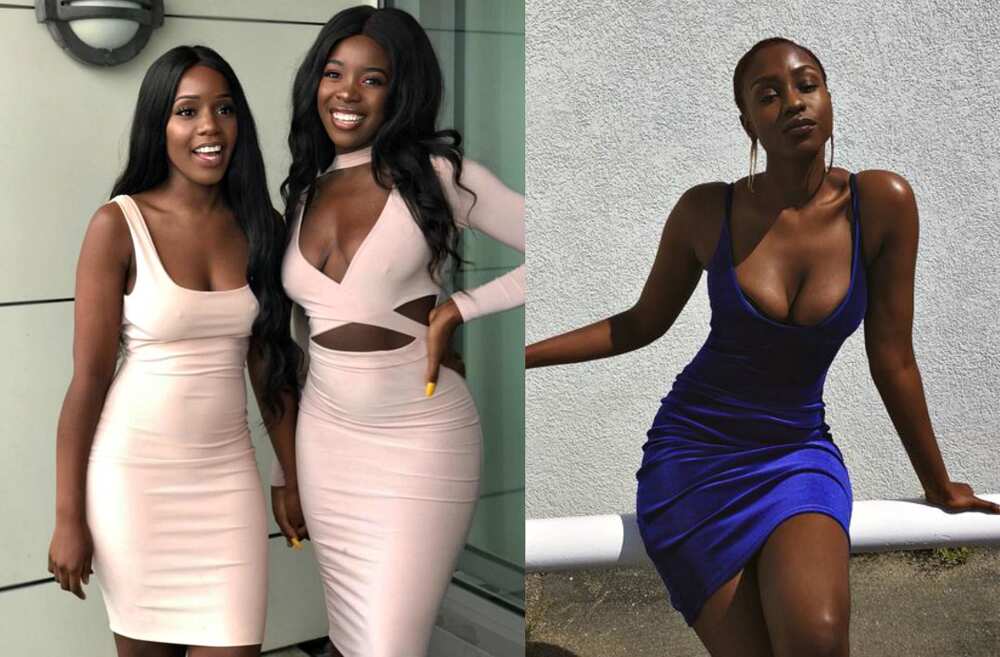 A-line silhouette dress
A-line silhouette will be an excellent option for almost any type of female figure. Since there is a flared hem, you can hide wide hips. If the shoulders are broad, you should avoid styles with ruffles. It is better to choose a dress of a simple cut. Open shoulders can be a good variant if you still want to open your upper part a little bit. For dinner gowns, it is better to avoid too open decollete.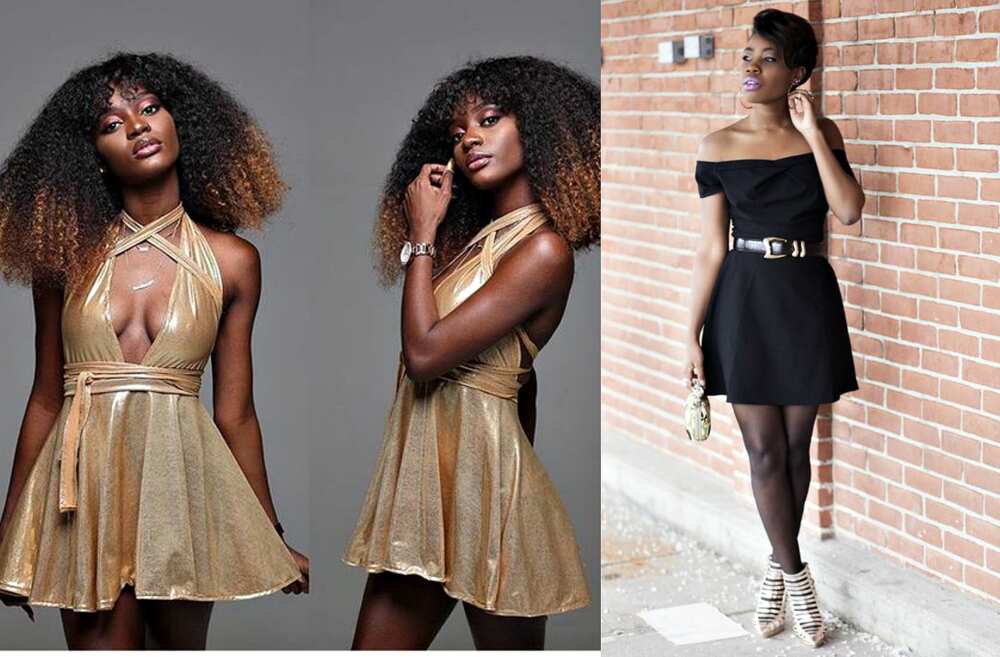 A baby-doll dress
A baby-doll dress is an innovation in mini-dresses. It will be a good design for those who have a thin waist and narrow hips. Due to the rapid change from the top, which fits the body to the full skirt, it is possible to make the waist more attractive, and the volume of the skirt makes the hip area rounded.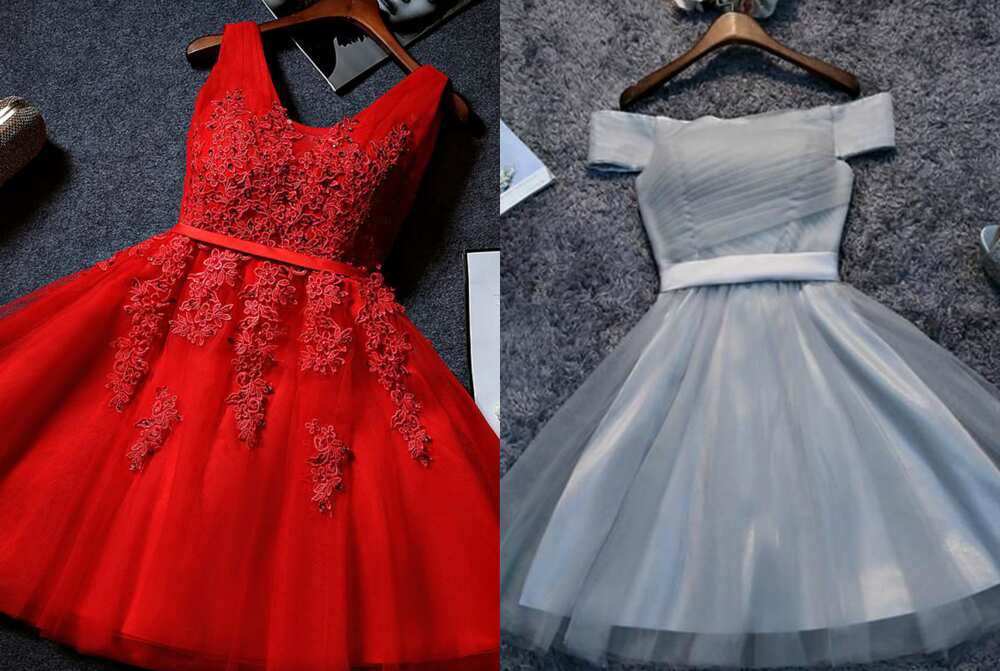 A knee-length short sheath dress
A knee-length short sheath dress is more often chosen for official events. This style gives its owner additional elegance but may be less conservative if a lady chooses the right accessories.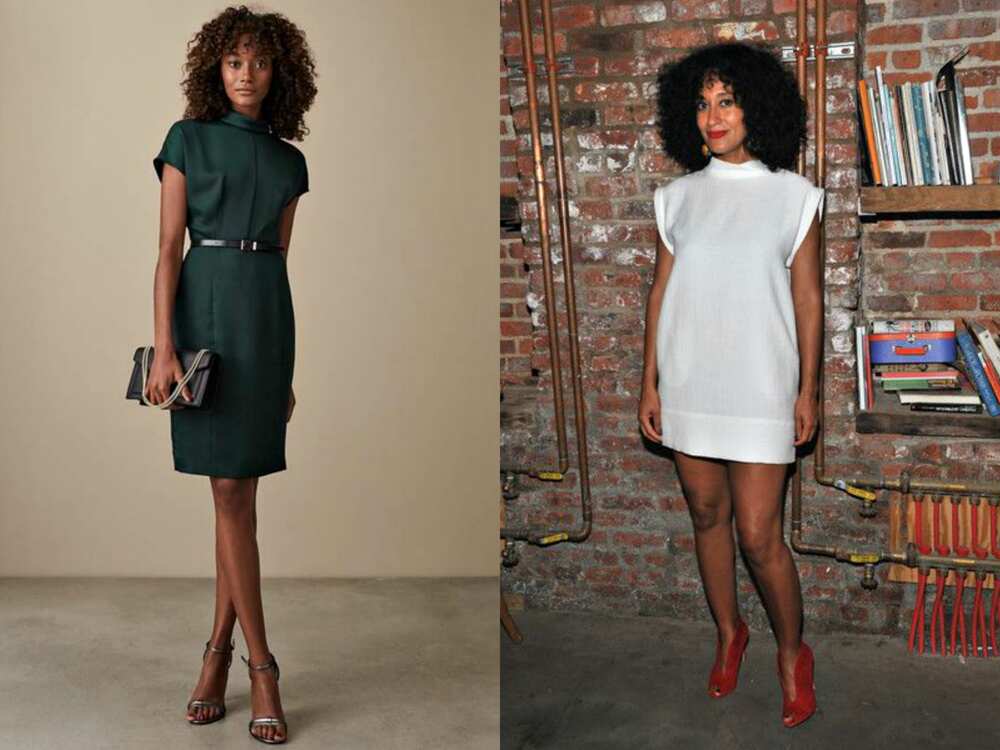 Open shoulders dress
Dresses with open shoulders of various cuts will help you to create stylish and even sophisticated look. The top can be made in the form of a corset, and the bottom is made of a full or tight skirt. By the way, the tops in the form of corsets are very trendy this year.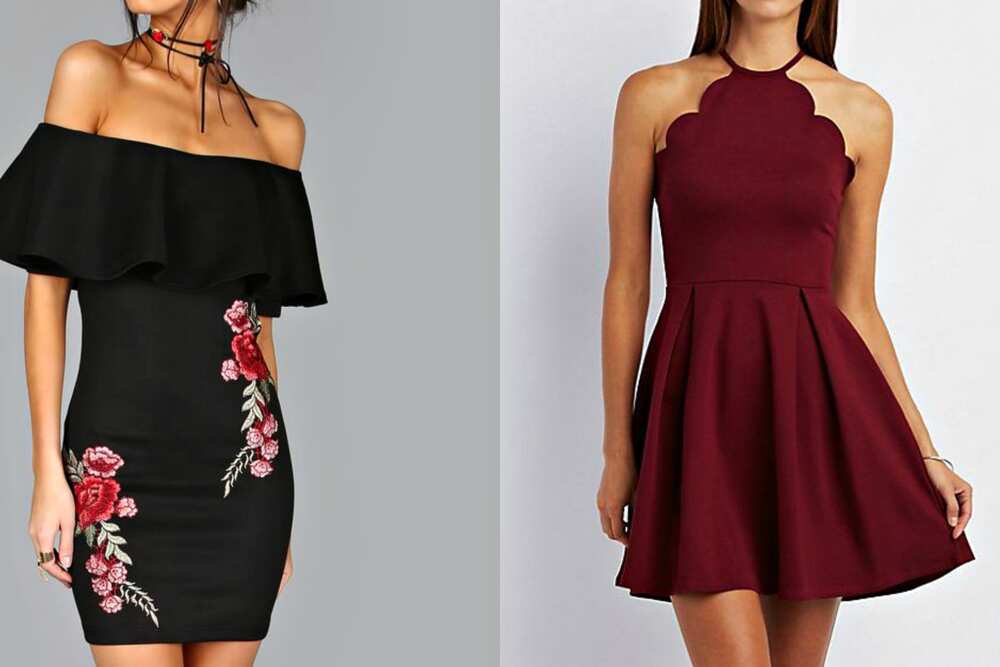 Open back dress
Dresses with open back do not lose their relevance and look gorgeous, especially in combination with lace materials. However, a dress with an open back is suitable not for every figure. It is better to choose a dress with the most closed front and sleeves so that the outfit does not look vulgar.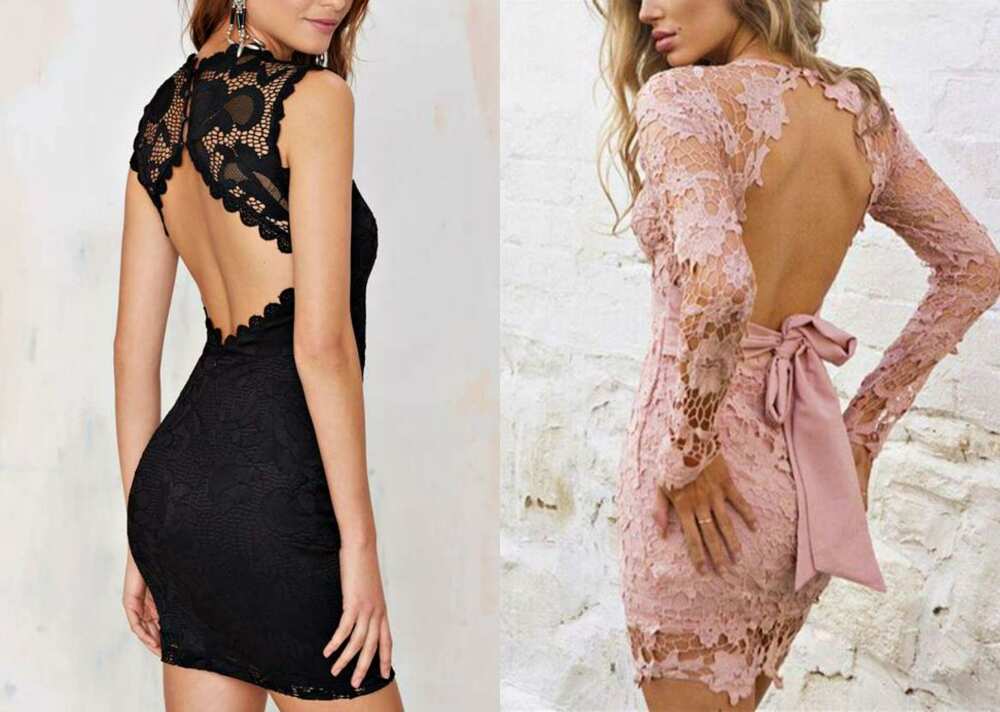 Short party gowns for ladies of different types of figure
When you choose a short dress for some event, you should take into account the type of your figure. In such a way, you will understand where you need to add volume or make a bright accent, and what parts of your body should be hidden. Stylists divide female figures into 5 types and advise to choose the following designs and styles accordingly:
A-type (pear): Typical for this figure type are narrow shoulders and small breast, thin waist and lush hips. Girls with A-type figure should choose models of short dresses with a square or V-neckline and high waistline to balance the top and bottom. The drapery and luxurious trimming of an upper part of dress will look good also. A flared skirt, especially widening from the middle of the thigh, will give you fragility and grace.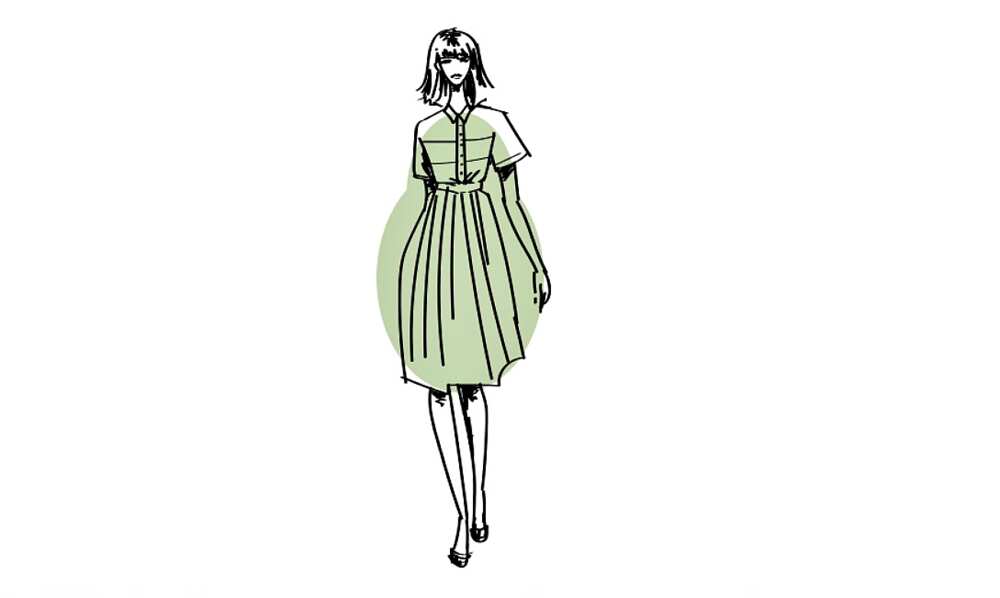 Photo from magic-charm. com
O-type (apple): Typical for this figure type is approximately the same circumference of the hips, waist, and breast. Short dresses of a trapezoidal silhouette with a V-neckline look amazing on the ladies who have O-type figure. It is better not to use extra trimming. If you have slender legs, focus on them. Light and smooth outfit material, such as chiffon, will stretch the silhouette and hide the extra weight. Do not forget to emphasize the waist.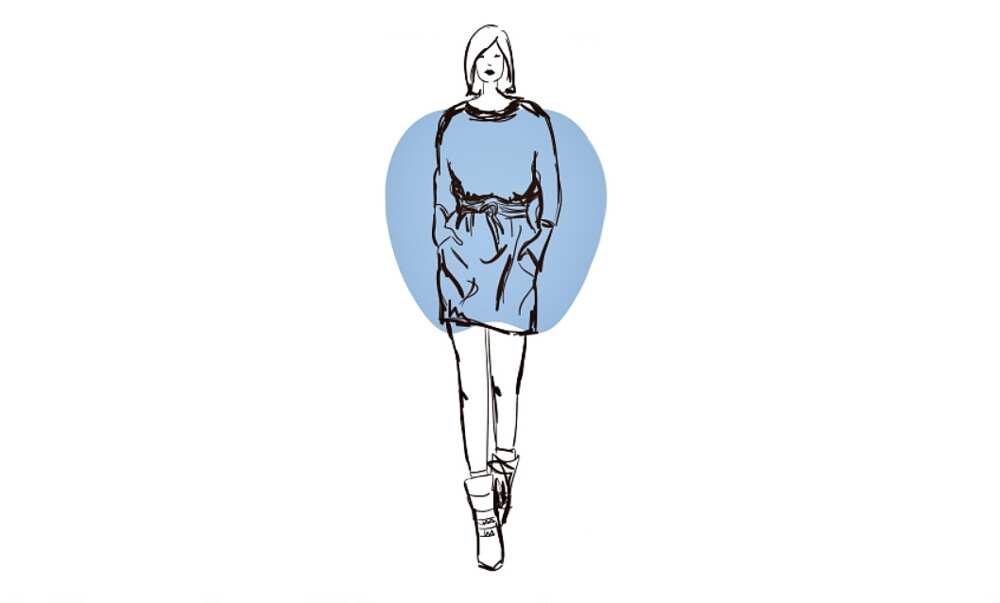 Picture from magic-charm. com
H-type (rectangle): Ladies of such type of figure have the same volume of the breast, waist, and hips, but the body build is thin, not stout. Lush hems, flounces, contrasting additions on the sides are recommended to women of H-type - all that will give a figure roundness and hide angular lines. It is necessary to emphasize the waistline. If your legs are not slender, choose the dress which is above the knees.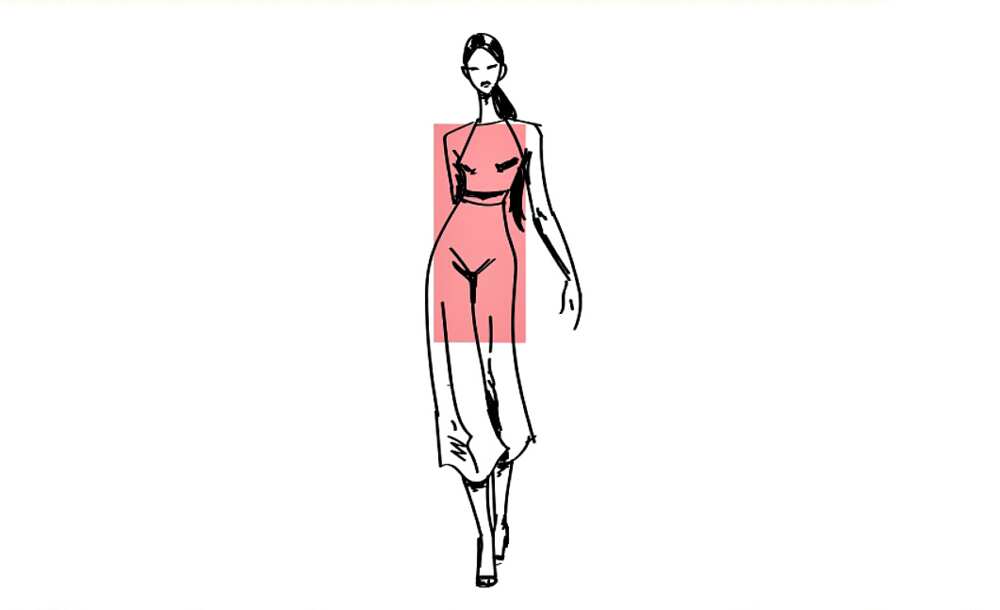 Source of photo: magic-charm.com
V-type (inverted triangle): It is a figure with broad shoulders and narrower hips. The most suitable styles for this type of figure will be with low waist or in the form of a trapezoid. Frills on the hips, widening skirts, open shoulders or one shoulder will balance the proportions of the body build. Ladies of V-type can emphasize the neckline by choosing a dress with a deep V-neck. Long necklace or scarf will complete your image.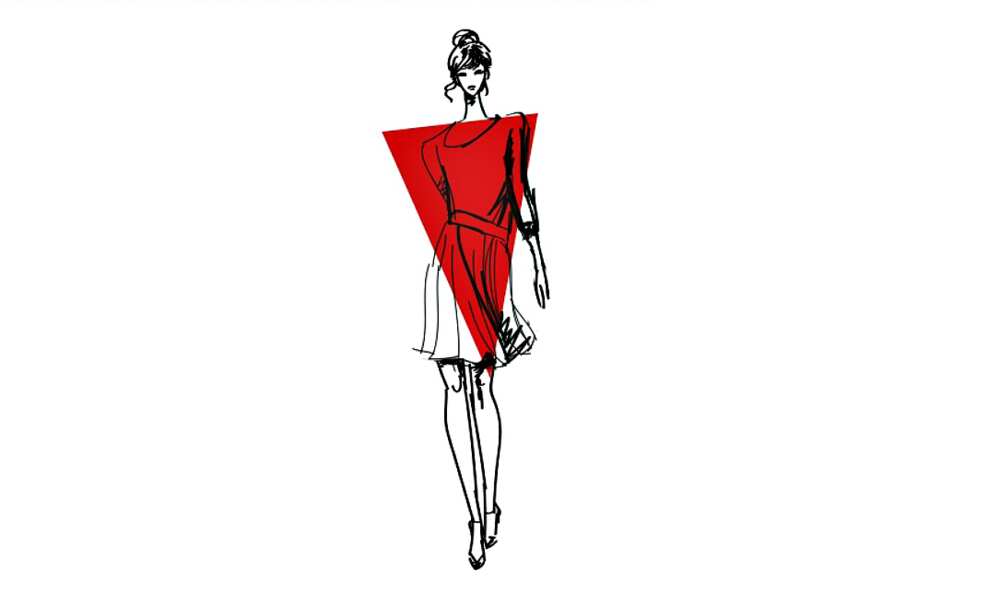 Picture from magic-charm.com
X-type (hourglass). Women with such a figure are most fortunate. After all, to look perfect it is enough just to emphasize the feminine lines: round breast, hips, and thin waist. It is better to avoid a large number of draperies and low waist.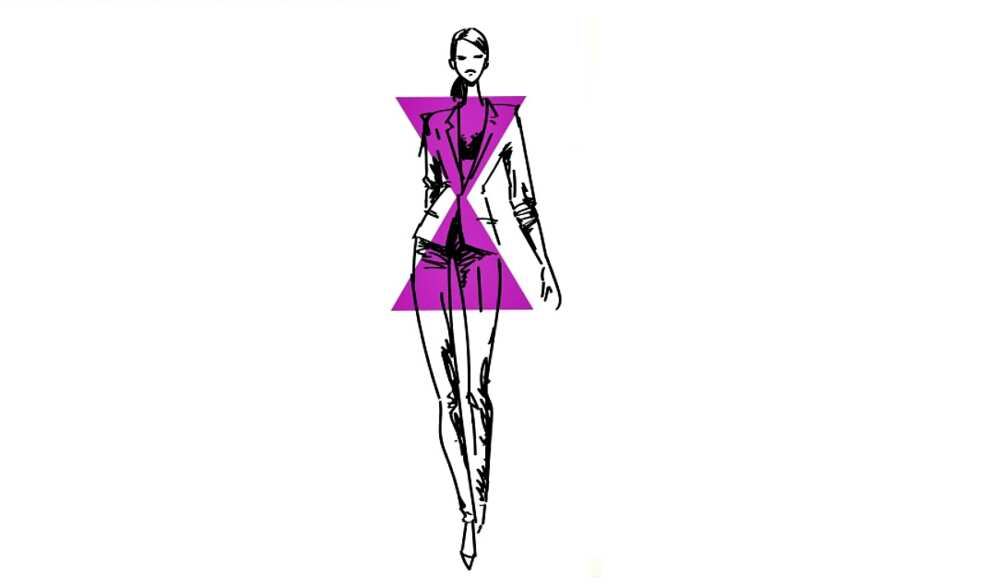 Photo from magic-charm.com
Choose the right accessories for a short evening dress
We propose to your attention the following tips on how to choose the right handbag, shoes, and jewelry for your short evening dress to create an ideal look:
The color palette and materials of accessories should correspond to the colour palette of the dress.
Classic shoes will be appropriate with any style of dress.
Shoes can be in tone or contrasted with it if the short dress is of simple cut.
A clutch bag can be brighter than a dress, combining with trimming of the dress and shoes.
The simpler the style and colour palette of the dress is, the more complex and massive the jewelry can be and vice versa.
Jewelry should be taken from one set and remember to wear no more than two pieces at once (earrings and bracelet, bracelet and ring, ring and earrings, bracelet and necklace, etc.).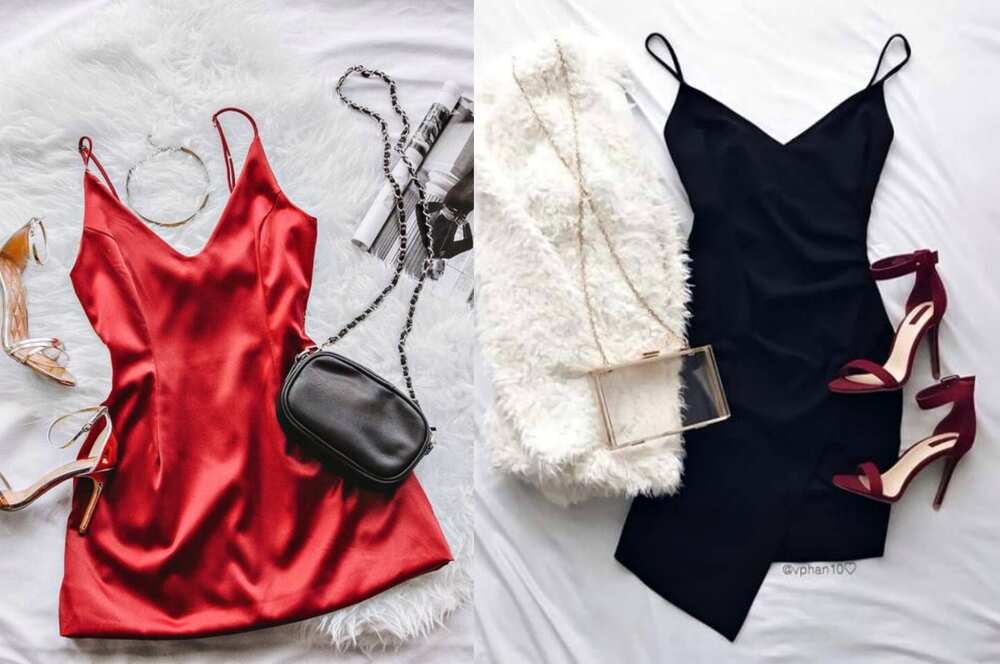 If you choose the short dinner dress, you can become even a little higher, because the legs are visually lengthened. Suitably selected short evening dresses will suit any woman and will emphasize her individuality and attractiveness.
READ ALSO: Trendy ankara jackets for real fashionistas
Source: Legit.ng