Top 10 richest countries in Africa in 2018
From over 50 African countries, it could be difficult to name the wealthiest ones at first glance. It is evident that citizens of each territory would wish his or her motherland to be number 1. Checkout the official figures and see the top 10 richest countries in Africa in 2018.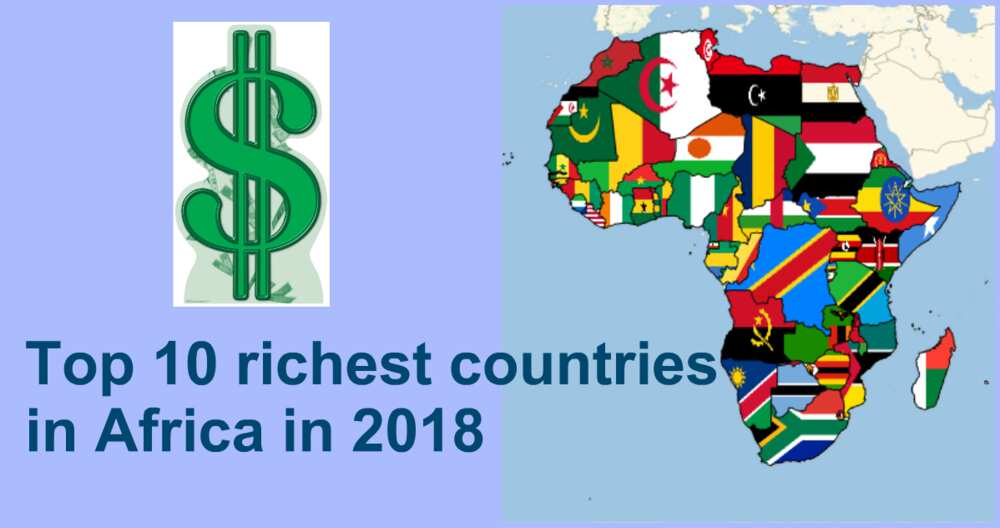 Which country is the richest?
We will use the statistic reports shared by IMF (this is International Monetary Fund that closely follows all the changes and measures the wealth of this or that country by its GDP per capita).
What is GDP? These three letters stand for Gross Domestic Product. IMF uses the standard GDP per capita to measure economic development of different nations, and these numbers make it possible to understand the local standard of living. This will give us a better picture of the top 10 richest countries in Africa now.
READ ALSO: The most beautiful country in Africa - Top 17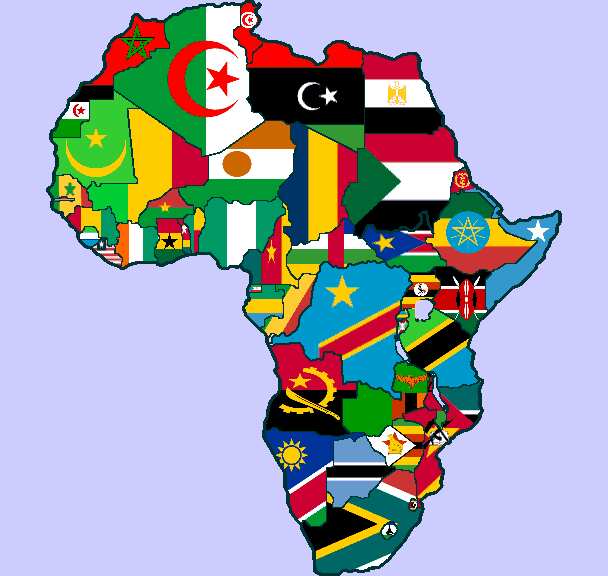 Top ten richest countries in Africa now
The ranking of top 10 richest countries in Africa 2018 is based on IMF data shared by the official International Monetary Fund website in the report called 'GDP per capita.
1. Republic of Seychelles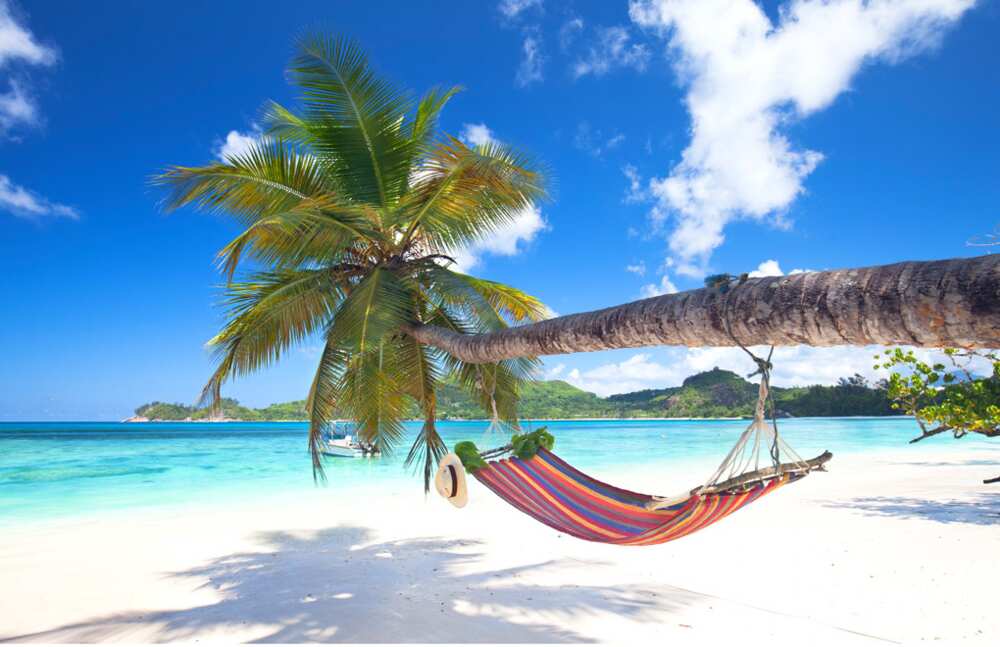 This is an interesting country that contains 115 islands and is located in Eastern Africa. Being the smallest nation in terms of population (it is less than 100,000 people), Seychelles boasts impressive GDP per capita of over 16,000 U.S. dollars and Number 1 title as the richest African country this year.
Being surrounded by the beautiful Indian Ocean, Seychelles is attractive to tourists from all over the world. Its residents also earn enough money through industrial fishing.
2. Republic of Equatorial Guinea
This might not be a big country since its area is about 28 thousand square kilometers. However, this place in Central Africa is currently the second wealthiest country in Africa. Its GPD per capita reaches over 15,200 U.S. dollars.
How is it possible? Well, firstly, its population is relatively low at only about slightly over 1 million residents. Secondly, this territory is rich in oil and different valuable minerals. These two factors play a big role in calculation its GDP.
3. Republic of Mauritius
Just like Seychelles, this African country also lives on the islands in the Indian Ocean. The country is not too big, but its nation is great at producing goods, making sugar, textile and other popular products that positively influence the local economy.
Tourists also love visiting this place. No wonder that is GDP per capita is slightly over 11,000 U.S. dollars.
4. Gabonese Republic
READ ALSO: Cleanest city in Africa - Top 10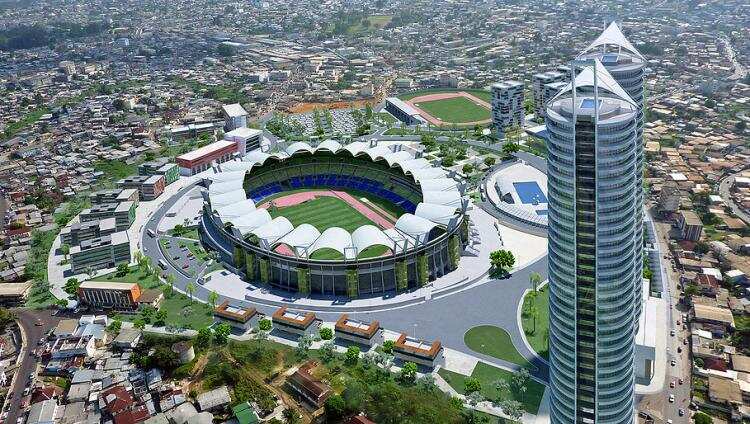 It looks like the neighborhood of the richest country in Africa, Equatorial Guinea also influences the economy and life of Gabon. Being also a rather small country with about 2 million citizens, this place makes good money from oil production.
Thanks to oil and international investments into the petroleum sector, this African state can offer rational standards of living to its countrymen with Gross Domestic Product per capita reaching over 8,000 U.S. dollars.
5. Republic of Botswana
Unlike some other African countries from our list of top ten richest countries on our continent, Botswana is locked in land and has no access to the ocean. Still, such location doesn't harm its economy and the life of approximately 2 million people who live here.
The Gross Domestic Product per capita here is closer to 8,000 U.S. dollars, which can be easily explained by the minerals found on its territory. Botswana is a heaven of diamonds, and many local residents are producing these precious stones and exporting them all over the world.
6. State of Libya
Libya is one of the biggest African countries by territory that covers more than 1.8 million square kilometers. It is also one of the top 20 largest countries on the planet. It is rich in oil, and this industry actually accounts for more than 50 percent of its GDP.
This state located in the Northern part of the continent currently boasts nice GDP per capita of 6,600 U.S. dollars. This is understood because Libya has the biggest oil reserve in Africa.
7. Republic of South Africa
This nation boasts a well-developed economy if compared to other countries on the continent. Many billionaires live here, and the local economy is really large closely following Nigeria that also has huge GDP.
However, unlike in Nigeria, the GDP per capita in South Africa is also nice reaching over 6,500 U.S. dollars. And this makes it attractive to investors and adds to our selection of the top 10 richest countries on our ranking.
8. Republic of Namibia
Having direct access to the Atlantic Ocean, Namibia used to be dependent on South Africa. However, it has been independent for the last 28 years, and its economy keeps growing and blooming.
The local economy depends on the production and export of uranium, diamonds, and other minerals. Thus the GDP per capita is good over 5,900 U.S. dollars.
9. People's Democratic Republic of Algeria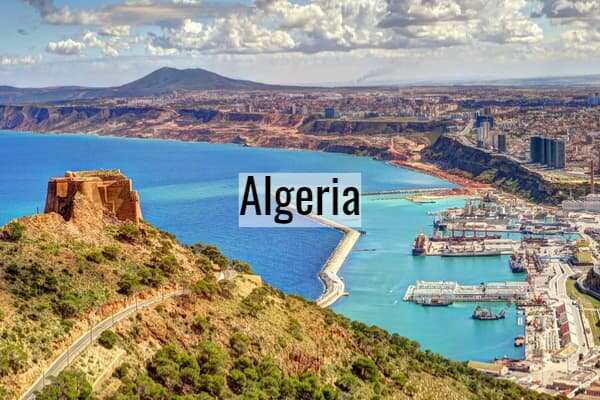 This place is located in the Northwest of Africa with access to the Mediterranean Sea. It is a huge country that is not just one of the top 10 richest countries in Africa in 2018 but also one of the 10 largest countries on our planet (by territory).
The country is rich in fossil fuels and exports energy to other countries, thus it can boast an awesome GDP per capita of nearly 4,450 U.S. dollars.
10. Republic of Angola
READ ALSO: Top 20 richest countries in Africa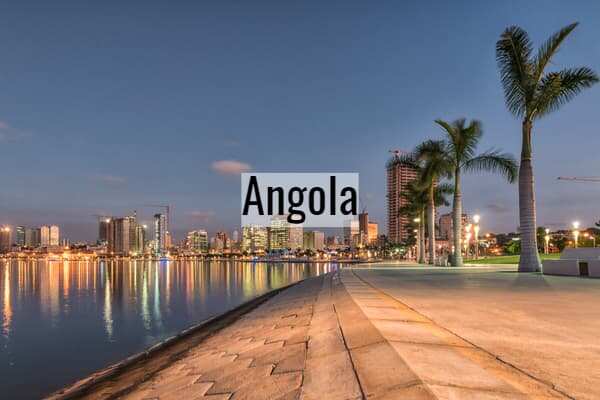 This country is also pretty big coming in the 7th place. It has enough petroleum and mineral reserves to grow local economy quickly (however, this growth is extremely uneven). At the same time, many people who originate from Angola do not boast a high standard of living.
Local GDP per capita is approximately 3,920 U.S. dollars, which is still good if compared to many other African countries.
P.S. As you can see, Nigeria is not one of the 10 richest countries in Africa right now, and so aren't Egypt, Congo, Tunisia, Morocco, and many other countries.
Now Nigerians know which country is the richest on our continent in 2018. We should just mention at last that Nigeria would have been on the 15th place if we continued our ranking to the top 20 wealthiest African countries now. Nigerian GDP per capita, based on the same IMF report, is approximately 2,000 U.S. dollars.
READ ALSO: Most popular countries in Africa in 2018
Source: Legit.ng