Best selling products on Jumia in Nigeria
Even though the Black Friday deals are almost gone, people are still curious about the best-selling products on Jumia. Find out what items are the most popular among Jumia customers in 2018 and see if you are in trend!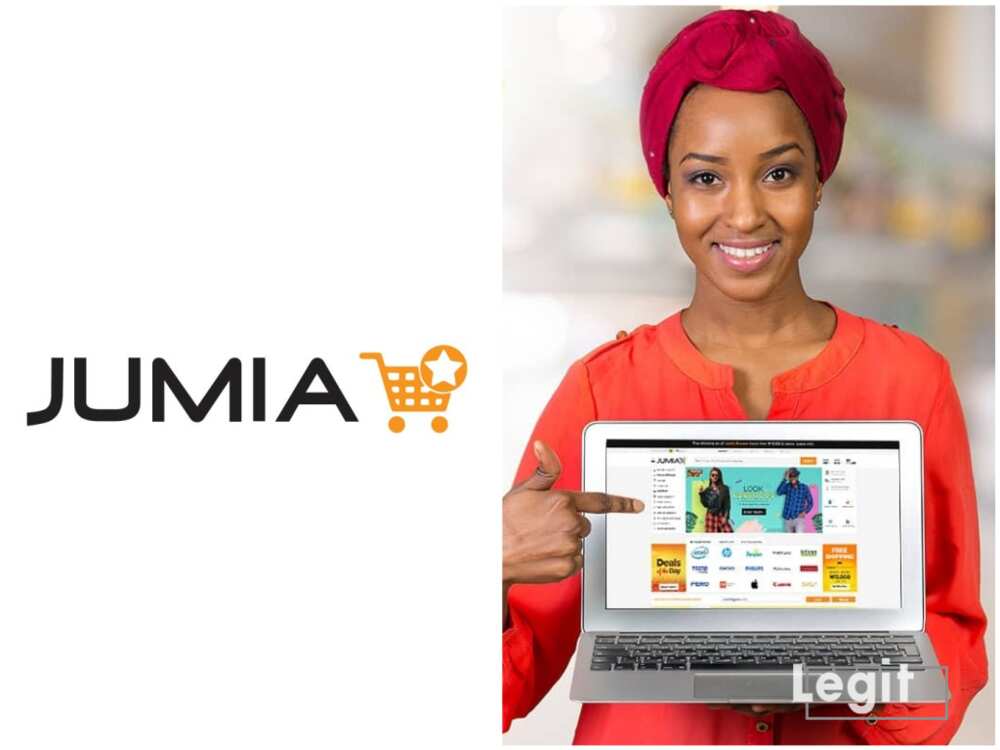 Top selling products on Jumia in 2018
As there are tons of different products and categories on the Jumia store, we have decided to pick three best-selling product per category. So if you scroll further, you can find out what items have been the most popular among consumers this year.
Phones & Tablets

In this category, Jumia NG users have favoured these products the most:
Sandisk 16GB Micro SDHC Memory Card + Adapter;
Xiaomi Redmi 6A, 2Gb+16Gb, 5.45 Inch MIUI Helio A22 Quad Core;
Infinix Note 4 (X572) 5.7-Inch IPS LCD (16GB ROM/ 2GB RAM) Android 7.0.
Computing

It seems like HP products have interested Jumia Nigeria customers the most, as their products have gotten the top three positions among the best-sellers from this category:
HP DeskJet 2620 All-in-One Printer (Print, Scan & Copy) – White;
HP Notebook 15-bs151nia Intel Core I3 (4GB RAM 500GB HDD) 15.6-Inch;
HP 250 G6 - Intel Celeron - 4GB RAM - 500GB HDD - Windows 10 Home.
Electronics

A lot of Nigerians have chosen to have some loud and colourful evenings, as these are their picks from the Electronics category:
LG 43-Inch Full HD LED TV 43LJ500T;
TCL 49" FULL HD Curve Smart TV;
Tronsmart Bluetooth Speaker Element Mega With 3D Digital Sound TWS 40W.
Home & Office

This is by far the most diverse category of all, judging from the most popular items:
Binatone VS-1656 16 Inch Standing Fan;
Haier Thermocool 8KG Washing Machine -Semi-Automatic TLSA08B;
Saisho 3 In 1 Grinder/Blender 1.0 Ltr S-748 (BF18).
Fashion

Being on time is in style right now, if the top picks from this category are anything to go by:
SHSHD Men's Fashion Faux Leather Strap Sport Military Quartz Analog Wrist Watch;
Geneva Exquisite Luxury Crystal Quartz Rhinestone Crystal Wrist Watch (Gold);
Generic Best Friend Unisex Mens Womens Heart Pendant Necklace Jewelry Chain.
Health & Beauty

READ ALSO: How to cancel order on Jumia?
This category is overrun by beard lovers:
The Shaving Co Beard Oil (60ml);
Beard Oil Instant Facial Hair Growth (30ml);
Andrea 3-in-1 Fastest Natural Hair And Beard Growth Bundle.
Gaming

Unsurprisingly, FIFA occupies all three spots in this category. Nigerians sure do love football!
Sony PS4 500GB + FIFA 19 Bundle - Jet Black;
EA Sports FIFA 18 – PS4;
EA PS4 FIFA 19 Standard Edition.
Grocery

Lots of Jumia users are going to have plenty of ramen, spaghetti and rice on their menu, judging from their purchases:
Mama's Pride Premium Quality Parboiled Rice 50kg;
Golden Penny Spaghetti 500g X20 (Carton);
Indomie Chicken Flavour Instant Noodles (2 Cartons) - 80 Packs X 70g.
Baby Products

READ ALSO: How to order on Jumia Nigeria?
New mommies must have had a shopping spree, as all three spots in this category are taken by diapers from the same brand:
Molfix ComfortFix Diapers, Size 2 (x 4) (Total 160 Count);
Molfix ComfortFix Diapers, Size 2 (x 3) (Total 288 Count);
Molfix ComfortFix Diapers, Size 4 (x 4) (Total 128 Count).
Toys & Games

The new age is upon us, as most kids seemingly want to play with iPads instead of other toys:
Generic Kids Educational Learning Tablet
Generic Children's Keyboard/Piano With Microphone;
Kids Children Tablet IPAD Educational Learning Toys Gift For Girls Boys Baby.
Sporting Goods

Everyone wants to have abs, and here are the products that have been most popular for this purpose:
Hot Shapers Waist Trainer/Fat Remover Slimming Wear;
Tesco Incline Cushioned Sit-Up Bench With Head Rest – Black;
Revoflex X-treme Workout Bi-directional Abs Wheel – Green.
Automobile

READ ALSO: How to track order on Jumia
Here are the most popular items from the Automobile category:
JUEFAN Best Quality Hot Auto Car ELM327 HH Bluetooth OBD 2 OBD II Diagnostic Scan Tool Elm 327 Scanner;
Glorystar Beauty KONNWEI ODB2 Automotive Scanner Supports Multilingual OBD2 Scanner OBD II Auto Diagnostic-Tool KW680;
BMW X6 3.5L – 2015.
Books, Movies and Music

For some reason, the first 20 spots in this category are occupied by rather boring stationery (boxes and cards), so we are going to cheat a little and tell you about three best-selling books on Jumia:
Obsession – Short Novel by Olu Balogun;
Ngozi Okonjo-Iweala Fighting Corruption Is Dangerous: The Story Behind The Headlines;
Scholastic Success With Grammar (Grade 2).
Garden & Outdoors

Generators have generated the most interest in the public this year on Jumia:
Senwei 4 KVA Key Start Generator;
Elepaq 4.3KVA Full Coil Manual Start Generator - SV6800;
Elepaq 4.5KVA Key Start Generator.
Industrial & Scientific

This is what the people have been buying the most from the aforementioned category:
Generic Knapsack Hand Manual Chemical Fumigation Sprayer - 16 Litres;
Generic Double Sided Tape Oily High Temperature Resistance Tape;
Generic 2L Hand Held Pressure Sprayer Pump Action.
Musical Instruments
The musically inclined Nigerians have been buying the following products the most:
Generic BM800 Condenser Microphone Kit Studio Dynamic System Mount Boom Stand Sound Card;
Generic Soundbar Home Theater TV Speaker Portable 3D Subwoofer Wireless Bluetooth TV Soundbar –Black;
Generic 54 Keys Learners Keyboard Piano with Adapter.
Pet Supplies

Here are the products that have been the most popular among pet lovers:
Louis Will UK PLUG Remote Control Submersible Lamp Pond Lights;
Generic Hiamok_Digital PH Meter Tester Water Hydroponics Portable Pen Aquarium Pool Test Kit AU;
Louis Will Dog Leash Harness Set,3 Piece Adjustable And Durable Leash Set.
There are categories, but they do not have nearly enough items. Other than that, those have been all of the best selling products on Jumia 2018 from every category. That said, this is just after the Black Friday sale, so the top items might change after a few weeks. If you want to see the latest bestsellers, you should visit the Jumia website (jumia.com.ng).
READ ALSO: When is Jumia Black Friday in 2018 and what to expect?
Source: jumia.com.ng
Source: Legit.ng