Look at these Bella Naija fashion dresses, and you will love them for sure! Do you dream to create a chic outfit, but do not know what style to choose? Bella Naija photos with beautiful images for a special occasion will inspire you. Catch the inspiration and create your perfect outfit.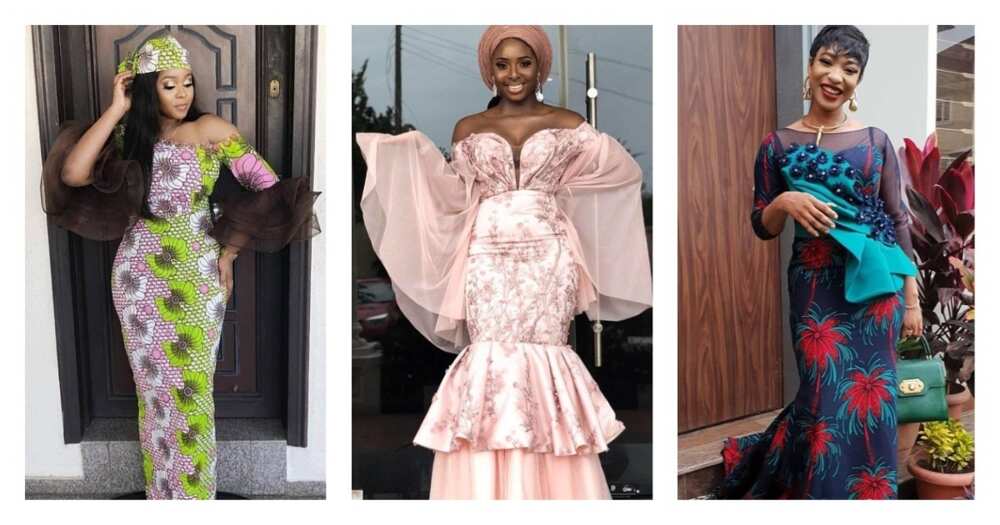 Bella Naija keeps a close eye on fashion. Its style section introduces the latest novelties of African and world fashion to Nigerian fashionistas. We can also see the latest collections of Nigerian designers and unique looks of our celebrities. Moreover, Bella Naija makes a selection of wears for ordinary Nigerian ladies. As a rule, among Bella Naija styles there are festive clothes for special occasions.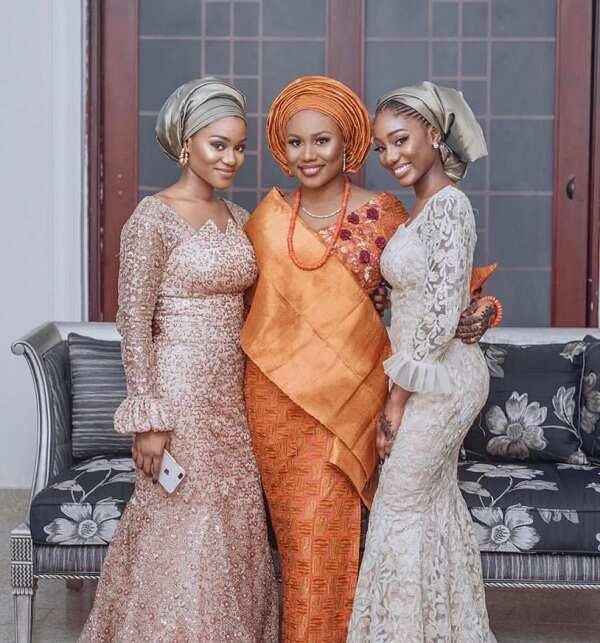 Photo: www.bellanaija.com
Bella Naija fashion dresses for your inspiration
Today we look at this particular segment of the Bella Naija fashion. We are interested in Bellanaija dresses. The passion of Nigerian women and girls for chic evening outfits is known to everybody. Let's define what our fashionistas wear today. What kind of styles, fabrics, decorative elements are most popular these days?
READ ALSO: Latest Aso Ebi styles on Bellanaija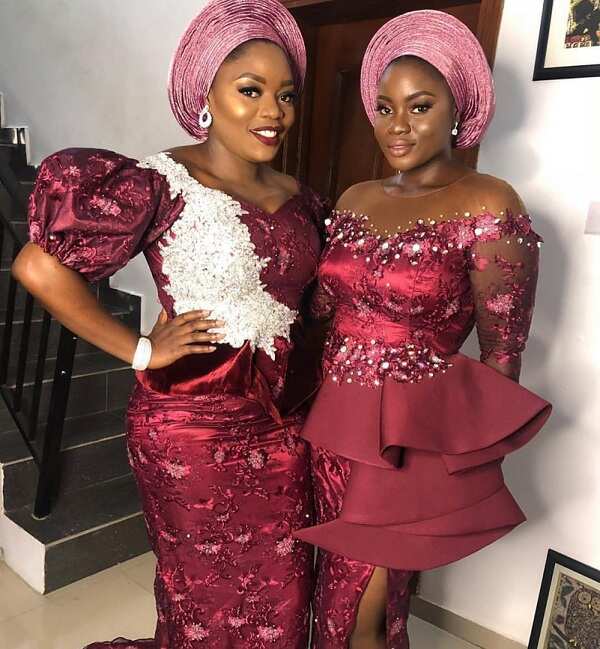 Photo: www.bellanaija.com
Aso Ebi Bella
Most often, Bella Naija shows images in Aso Ebi style. Such outfits are perfect for any festive and solemn ceremonies, such as weddings, national holidays, anniversaries, etc. Nigerian women like beautiful clothes. They are fond of dresses made of expensive fabrics with a sophisticated trim and all sorts of additional decorative elements.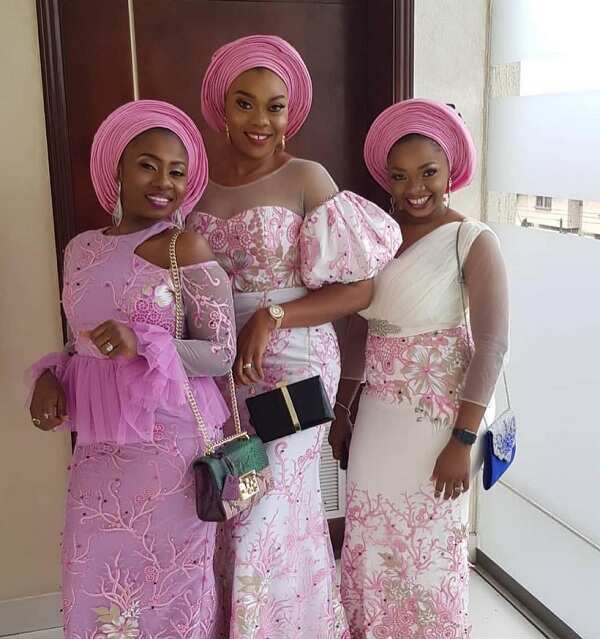 Photo: www.bellanaija.com
Also, the colour scheme of Aso Ebi dresses is very diverse. Some ladies prefer attire with pastel tones. The other fashionistas love bright mono colours or some colours and tones mixed.
Bella Naija outfits are a combination of traditional tailoring elements and modern design solutions. Almost all dresses are made according to the figure with a clearly defined waistline. The length can be any (mini, midi or maxi.) Regardless of fashion trends, Nigerian ladies more often prefer long dresses for occasions.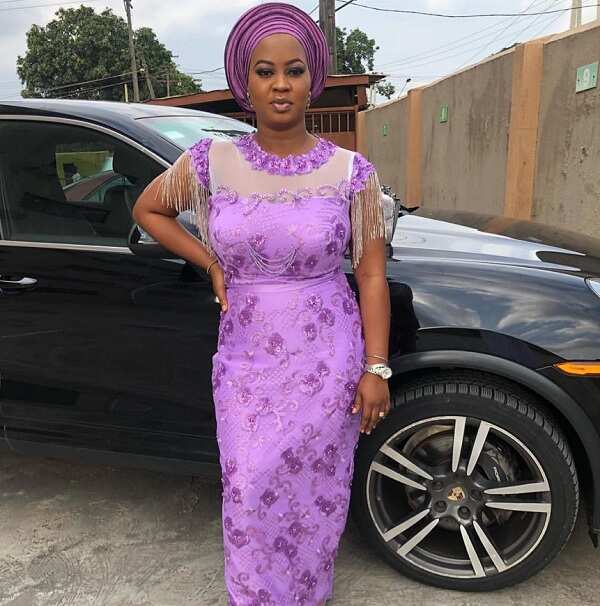 Photo: www.bellanaija.com
These dresses usually have straight tailoring or mermaid design. Besides, you can also find flared options.
The waist in Aso Ebi dresses can be overstated. Many fashionistas often use elements of the Greek or Empire style when sewing their outfits. With this tailoring, the main focus is on the neckline and décolleté.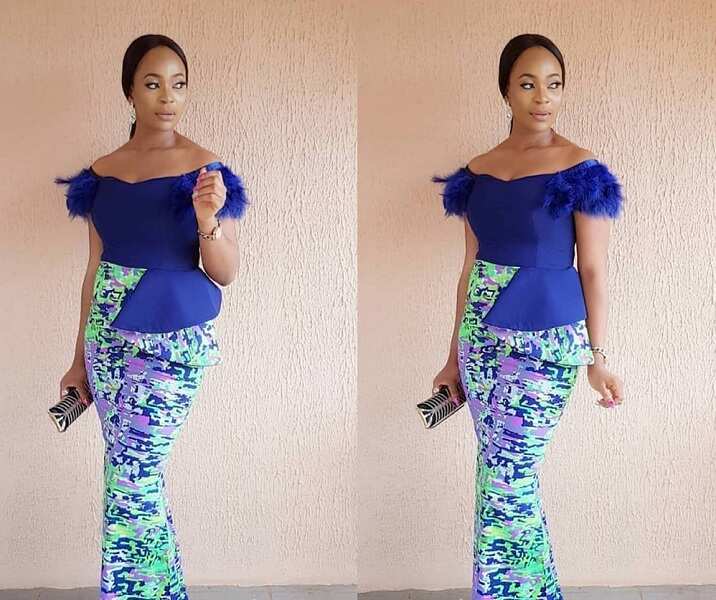 Photo: www.bellanaija.com
Another favourite decorative element of our fashionistas is peplum. Since this season offers various ruches and flounces, Nigerian ladies use them for peplum creation or decoration. Bella Naija presents a large number of clothes with peplum. Designers make
several layered peplums
peplum with asymmetrical tailoring
peplum elements at the waistline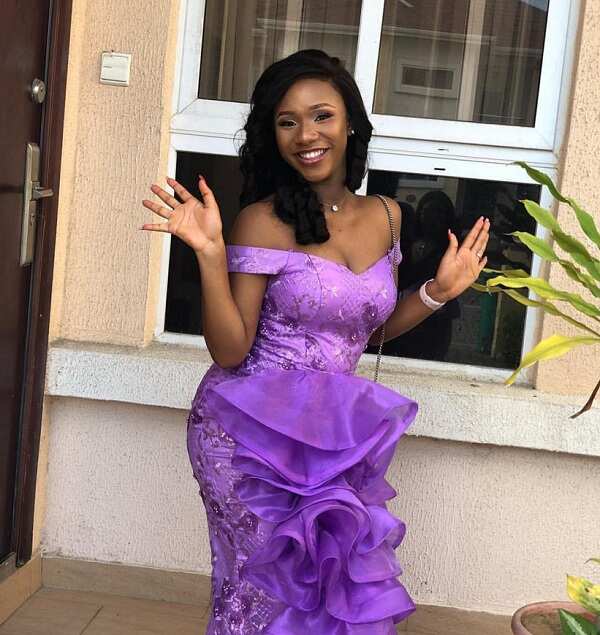 Photo: www.bellanaija.com
The peplum can have a different volume and length. We can see dresses where peplum plays the key role the attire. There are dresses with an abundance of ruches and flounces on the neckline, on the bottom of the skirt, and the sleeves. Besides, ladies use separate elements of flounces. It can be trim in the form of a flower on one shoulder, for example. All these features are trendy and stylish today. Moreover, the peplum can be made of the basic fabric, which is used for a dress, or from light and voluminous textiles as chiffon and lace.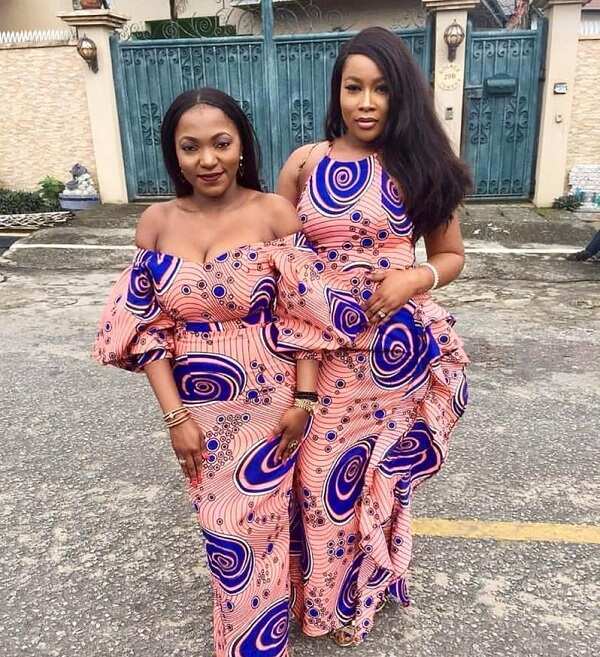 Photo: www.bellanaija.com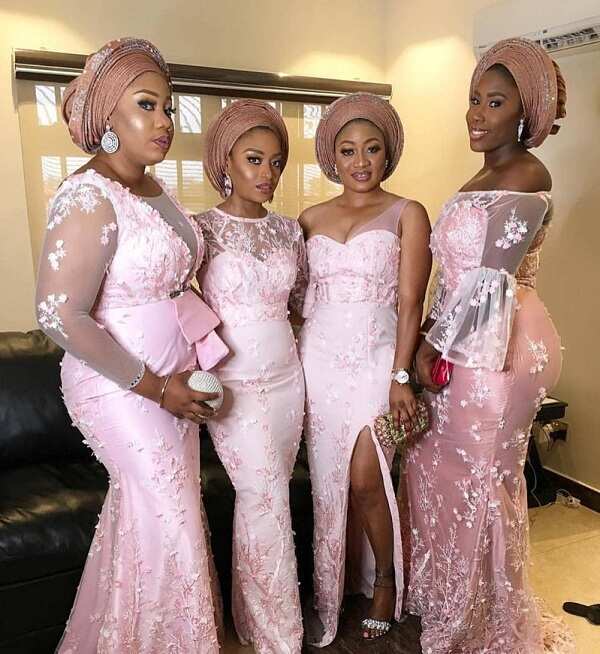 Photo www.bellanaija.com
Also, it's noteworthy to mention the large variability of the neckline and décolleté in Bella Naija dresses. We also see all the trendy features of the season:
one-shoulder design
cold shoulders
open back
V-neckline
There are also a lot of covered options or even completely closed ones. Often these items are made 'semiclosed.' Chiffon, lace, and other transparent textiles are used for the neckline.
READ ALSO: Bella Naija bridal train dresses - Best designs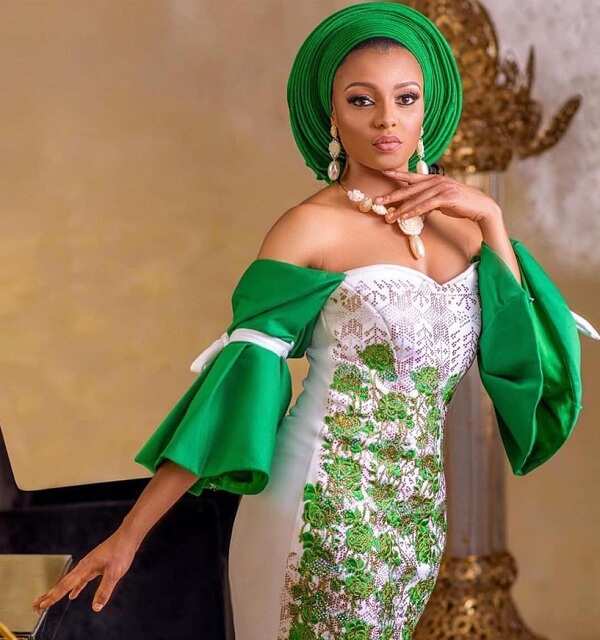 Photo: www.bellanaija.com
We can see on Bella Naija that our fashionistas are very fond of beautiful decor, which is most often placed in the décolleté zone. In addition to the classic chiffon and lace inserts of different shapes, gold and silver embroidery, sequins, rhinestones, and beads are very popular.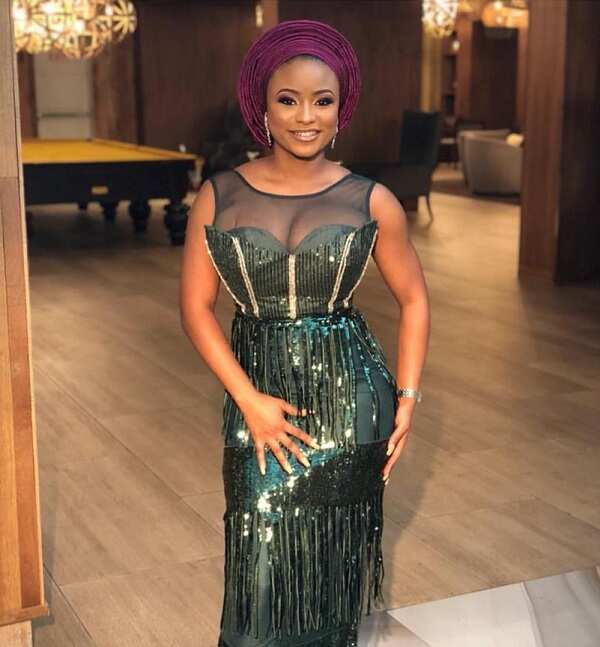 Photo: www.bellanaija.com
Nigerian ladies also use trendy fringe and feathers this season. Also, textile flowers of different sizes are suitable for the neckline decorating. Now expensive fabrics with 3-D patterns are extremely popular.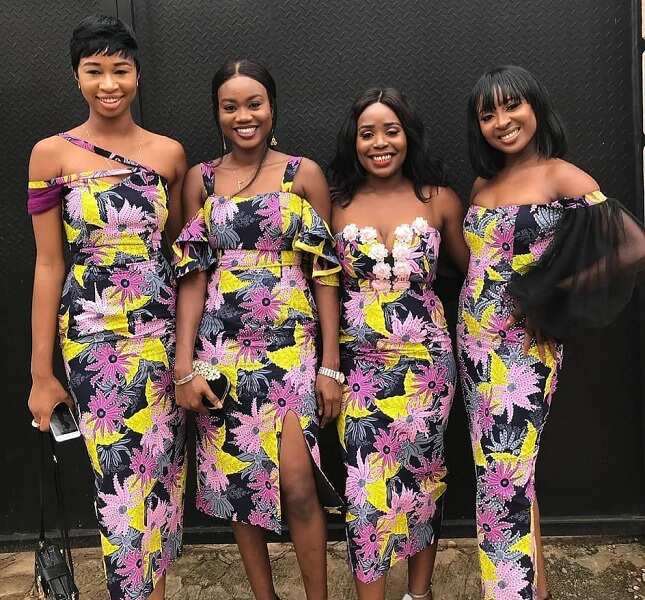 Photo: www.bellanaija.com
Straps are also relevant as decor. They can be asymmetrically placed in different directions. Different types of draperies made of chiffon or other light fabrics are also used.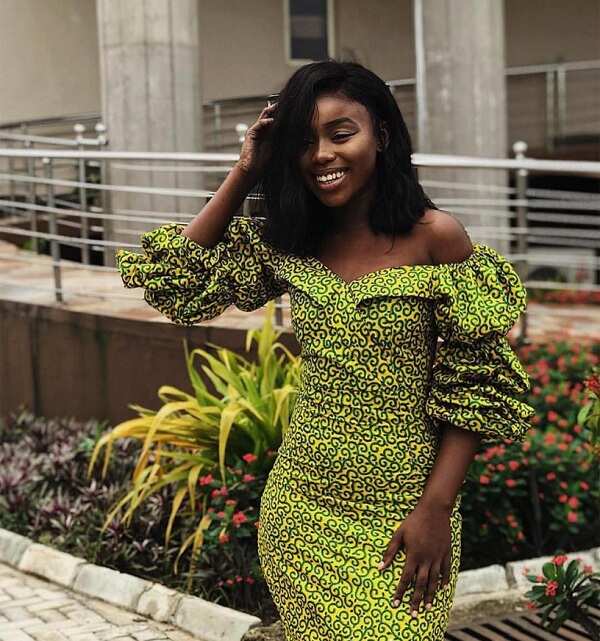 Photo: www.bellanaija.com
Photo: www.bellanaija.com
Short sleeves or three-quarter sleeves are usually appropriate for festive dresses without a décolleté. Long and flared to the bottom sleeves or sleeves with frills also remain popular.
Nigerian women are fond of this year trend - long, voluminous sleeves in the form of flashlights. This design is usually used with midi dresses cases.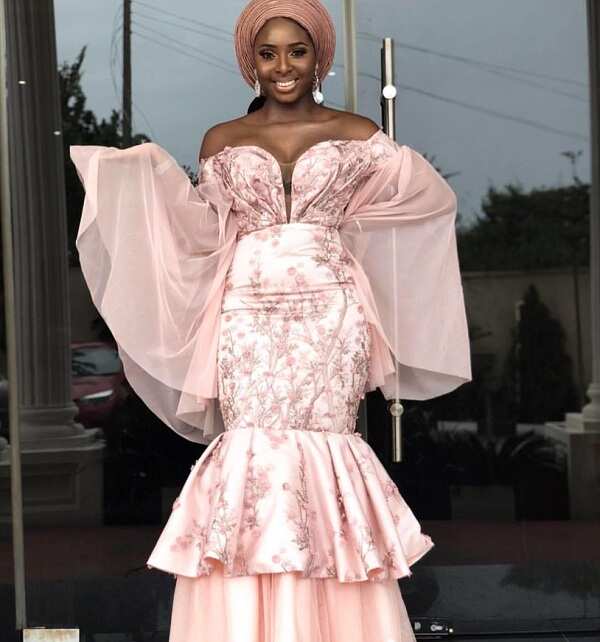 Photo: www.bellanaija.com
Bellanaija chiffon styles
Chiffon and lace are very popular this season. A lot of Bella Naija outfits confirm it. These fabrics can be used as the main textile for the dress, and as trim. Looking at the beautiful images created by our women, we can see a lot of chiffon trim. These are narrow sleeves or wings, inserts in the décolleté area, and flounces on the top and hem of the dress, drapery, and capes. Chiffon adds lightness to the image, and the dress becomes more elegant and delicate.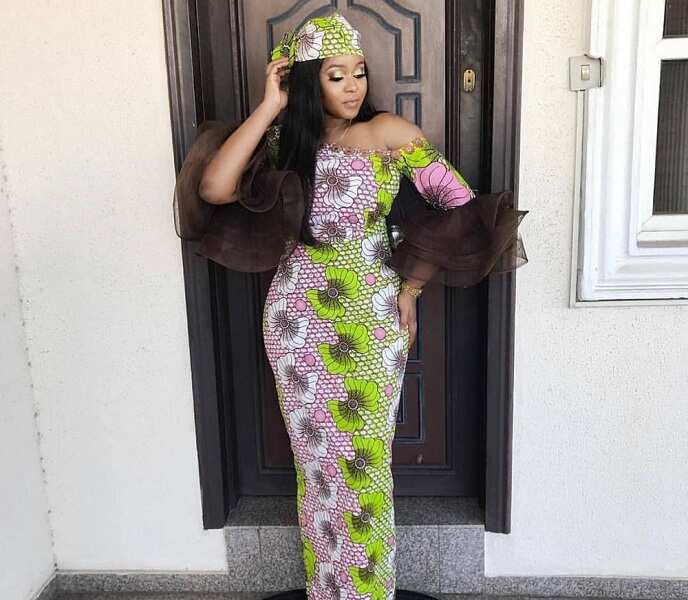 Photo: www.bellanaija.com
Choosing chiffon elements for your dress, take chiffon of the same colour as the main gown. In some cases, black chiffon looks beautiful. Besides, you can choose chiffon fabric of a different colour. But it should be mixed with the main textile.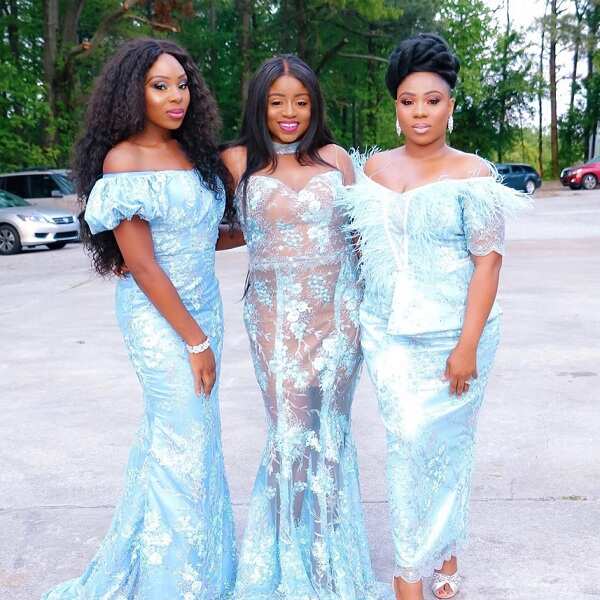 Photo: www.bellanaija.com
Lace styles on Bellanaija
Lace also took a strong position in the world of fashion. Beautiful Bella Naija images with French and cord lace prove it.
If chiffon for our ladies serves mainly as decoration, then the outfits that are made completely with lace are not unusual for us. Cord lace without a petticoat or exquisite French lace with under dress - choose any design. Lace will be in trend for a long time.
READ ALSO: Bella Naija traditional wedding attire
Photo: www.bellanaija.com
Straight lace maxi dress is 'must have' for any fashionista. If the pattern on the lace is very clear and ornate, besides it has large elements, then the dress tailoring should be as simple as possible.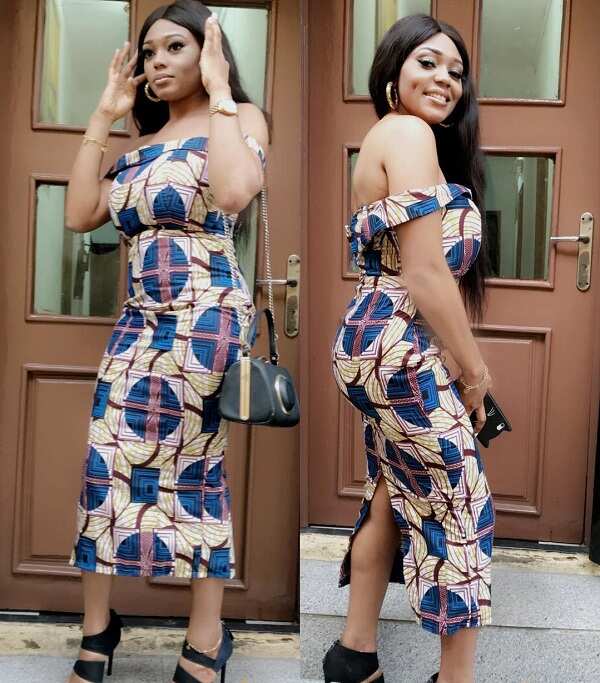 Photo: www.bellanaija.com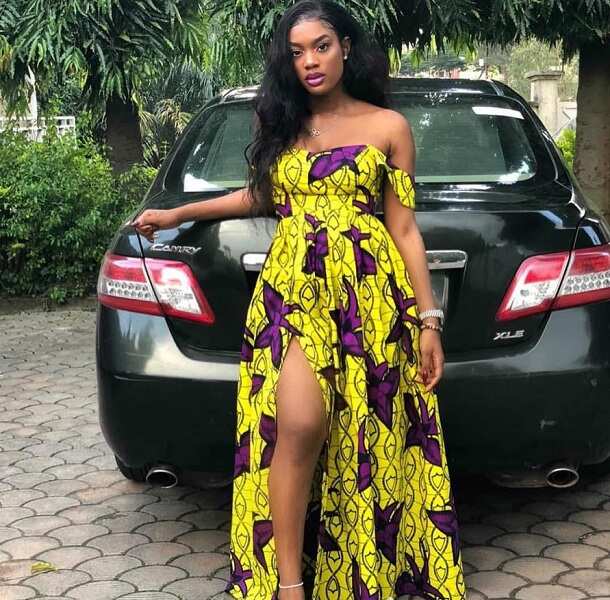 Photo: www.bellanaija.com
Ankara styles for Bella Naija fashion
In addition to traditional fabrics for festive dresses including Aso Ebi style, Nigerian fashionistas use with pleasure Ankara fabrics to create evening looks and everyday outfits. Ankara emphasizes bright colours of Nigerian nature and adorns any woman.
The extra decoration is not usually used for Ankara outfits presented by Bella Naija. As a rule, the bright multicolour pattern and design emphasize the beauty of Ankara dress.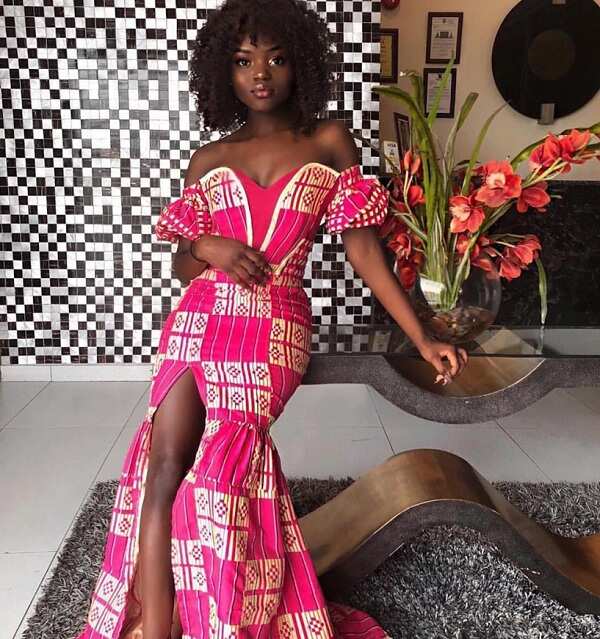 Photo: www.bellanaija.com
A stunning gown for festive occasions can be achieved thanks to the unusual tailoring complemented with interesting details. Ankara dress case doesn't surprise you. But if you add flared or voluminous sleeves, open shoulders or an interesting design of the neckline, decorate the dress with peplum or flounces, you can get an exclusive outfit for any festive event.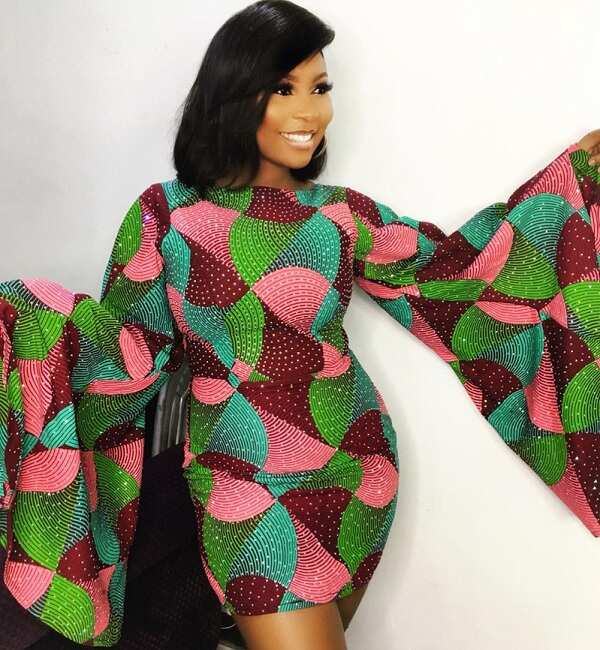 Photo: www.bellanaija.com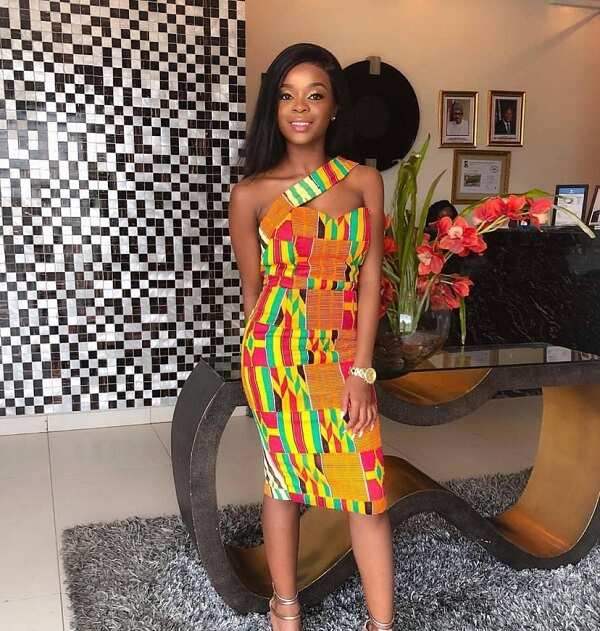 Photo: www.bellanaija.com
Our women like to decorate Ankara dresses with sequins or beads. Usually, Ankara dress with a complex pattern is beaded evenly.
Simple tailoring for Ankara dresses is appropriate for casual gowns or office style.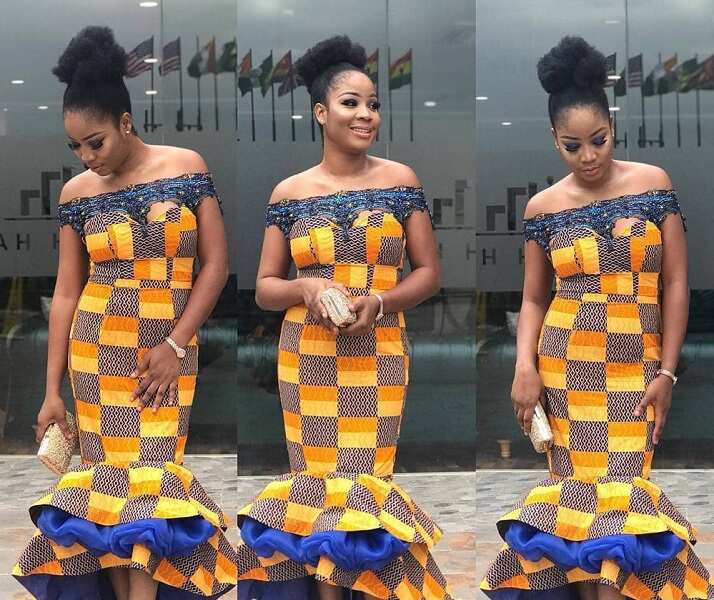 Photo: www.bellanaija.com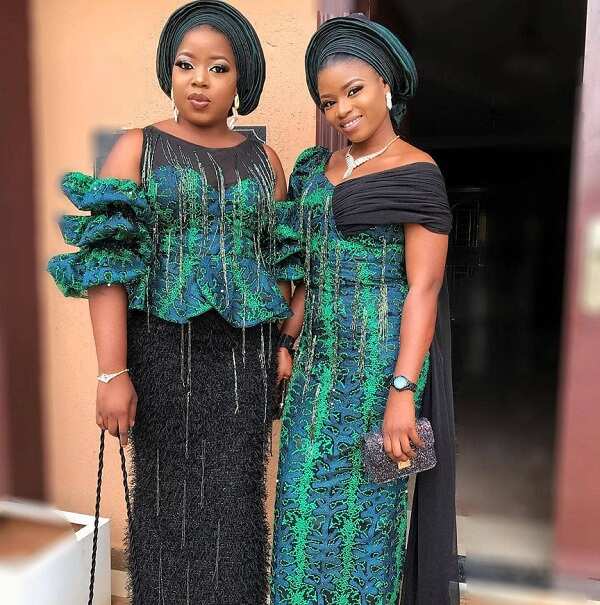 Photo: www.bellanaija.com
Fabrics and colours of Bella Naija dresses
It should also be noted that Nigerian ladies often mix different fabrics and textures in one item. It can be a classic combination of satin and chiffon, or Ankara and chiffon, Ankara and lace.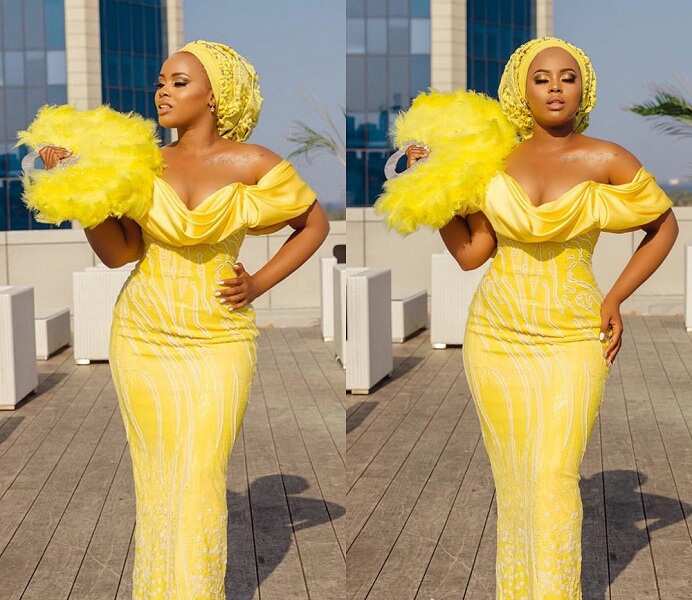 Photo: www.bellanaija.com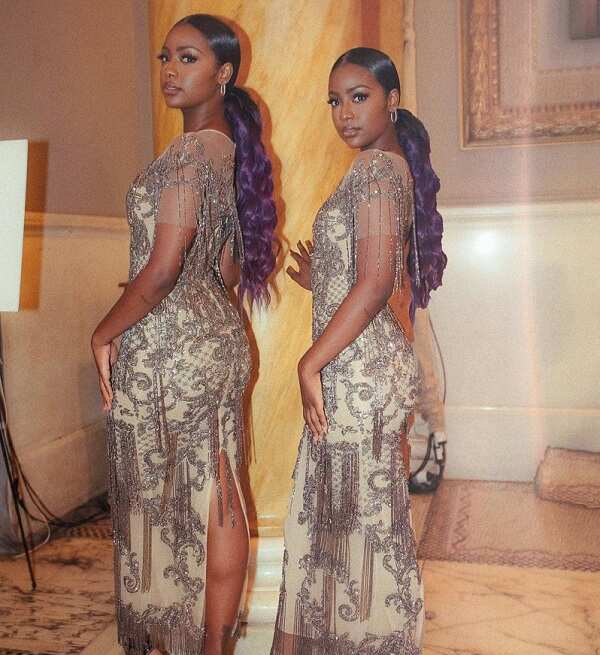 Photo: www.bellanaija.com
Bella Naija outfits' colour palette is very extensive. If Ankara is used for the item, then you can find all the rainbow colours with all sorts of patterns in the African style. If a dress is made from satin, lace, chiffon and other expensive fabrics, then mainly pastel or juicy mono colors are used Ladies like yellow, blue, as well as pink, lilac, turquoise, powdery and beige tones.
At Bella Naija, you can always peep the interesting ideas of Nigerian fashion for the outfits, especially festive options. The drawn inspiration will help any lady to create her unique and beautiful outfit. Stay trendy!
READ ALSO: Bella Naija pre-wedding photos for you to get inspired