Even though many people argue whether wrestling tournaments are real or just well-played by talented wrestling 'actors'; millions enjoy watching the matches and cheer for their favorite superstar. Who is the best wrestler in the world these days? We will give you the 20 best wrestlers now.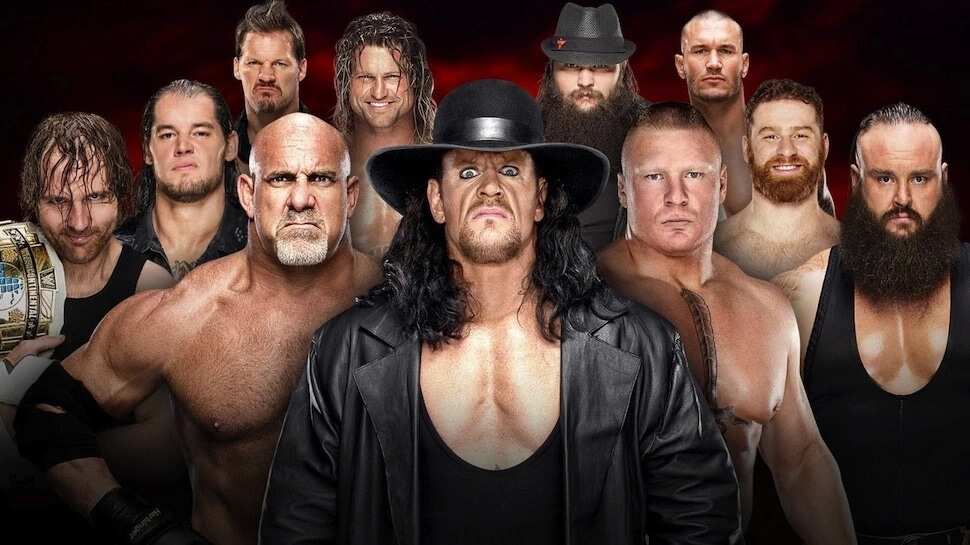 As you know, wrestling is popular among both women and men, that is why you should checkout who is the best female and male wrestler as of 2018. At the same time, not all sportsmen are a part of the WWE team, thus it is better to mention the most successful and outstanding non-WWE champions along with WWE wrestling superstars.
WWE and non-WWE wrestling
Wrestling is entertaining sports. It is loved by many people because professional wrestlers are not only powerful and athletic but also know how to perform 'on stage' (in-ring). Such a performance is exciting to watch.
READ ALSO: 10 best WWE female wrestlers in 2018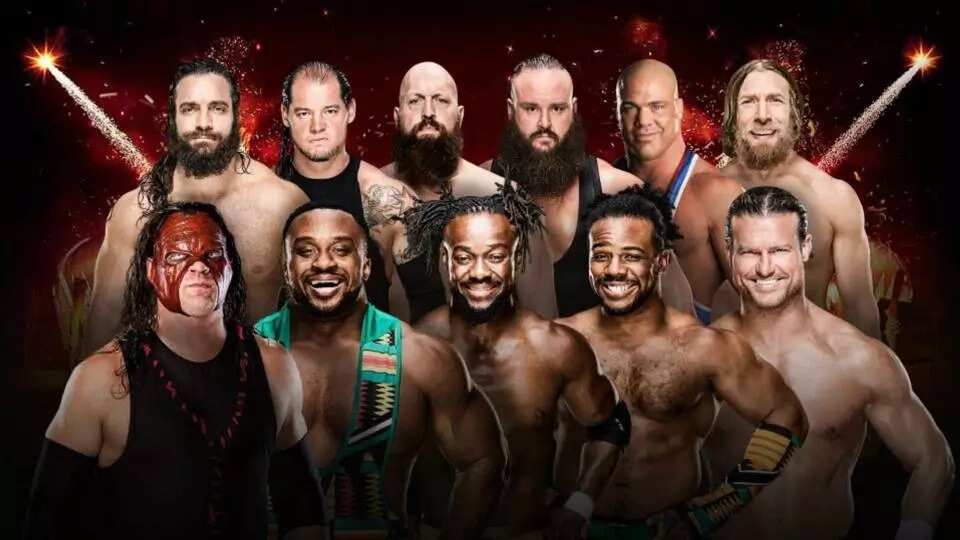 Different companies focused on wrestling and have impressive professional wrestlers. WWE (this abbreviation stands for World Wrestling Entertainment) is the biggest company in the world. It is currently the most popular and wealthiest company, but there are also other companies that have non-WWE champions. Here are some of them:
Impact Wrestling (previously called TNA)
Ring of Honor (shortly known as ROH)
Pro Wrestling Noah
New Japan Pro-Wrestling
Lucha Libre AAA Worldwide
Other wrestling firms across the globe
Who is the best pro wrestler in the world: Top 20
It is impossible to name only one best wrestler in the world today. Why is it so? There are numerous options on how to understand 'who is the best' and who is not. Some sportsmen are better at performing in the ring, and others are good at selling tickets and attracting the audience. Some can earn millions of U.S. dollars and others can wrestle 'clearly.' In other words, there different WWE and non-WWE wrestlers who are the top of their games.
Below you will find a selection of the top 20 best wrestlers in the world. This list has no particular order.
1. Tomohiro Ishii (Japan)
Experts assure that Tomohiro is a top seller. He has an incredible experience in attracting the audience, creating awesome struggles, making you fall in love with the fighting sports and showing you top-class performances.
2. Asuka (WWE)
Asuka is an extremely talented WWE wrestler, and she is one of the best female wrestlers in the globe these days. Her character is impressive. She has created a real revolution in the industry, and that is why she is added to our selection.
3. AJ Styles (now WWE)
He is undoubtedly one of the top and best performers on the planet. He has represented different wrestling companies and is currently one of the greatest in WWE. Great muscles, extreme strength, amazing performance - it is all about him. What can be better than the combination of these qualities in a single man?
READ ALSO: WWE Wrestlemania 2018 results
4. Roman Reigns (WWE)
His name is famous, and there should be no questions why. Roman Reigns is one of the best and wealthiest wrestlers on the planet. He is the face of many companies. He is the superstar of WWE. He is outstanding in-ring and works great as an all-rounder.
5. Dean Ambrose (WWE)
We have mentioned that the word 'best' can mean best in various spheres, even in wrestling. For example, Dean Ambrose (his real name is Jonathan David Good) boasts probably the best character and charisma in WWE. He is fun, awesome, and so good looking. Besides, he has won many amazing awards, including WWE World Heavyweight Champion and Intercontinental Champion.
6. Jimmy and Jey Uso
While these are two wonderful individual wrestlers, there is the sense in mentioning them as one number because both WWE stars deserve the top positions on our ranking of 20 best wrestlers in the world today. They are awesome in performances, strong, interesting to watch and successful in building an outstanding career.
7. Zack Sabre Jr.
His technique is pure and eye-catching. You will love seeing Zack Sabre Jr., his impressive strikes, nice game, and contemporary style. His victories in the ring are always overwhelming, that is why he is one of the best wrestlers on the planet today.
8. Braun Strowman (WWE star)
Many fans know this pro wrestler as the 'Monster Among Men' and his style of working in the ring is incredible and very entertaining. Every show would have won if Braun performs because his appearance is awaited by a huge crowd of his fans. He is a magnetic wrestler with awesome appearance and wonderful in-ring skills.
9. Will Ospreay (New Japan Pro-Wrestling)
He is absolutely one of the top 10 well-rounded wrestlers today. He is sold really well. He knows how to make the story entertaining and fun to watch. His moves and strikes are wonderful, and his abilities are of no questions.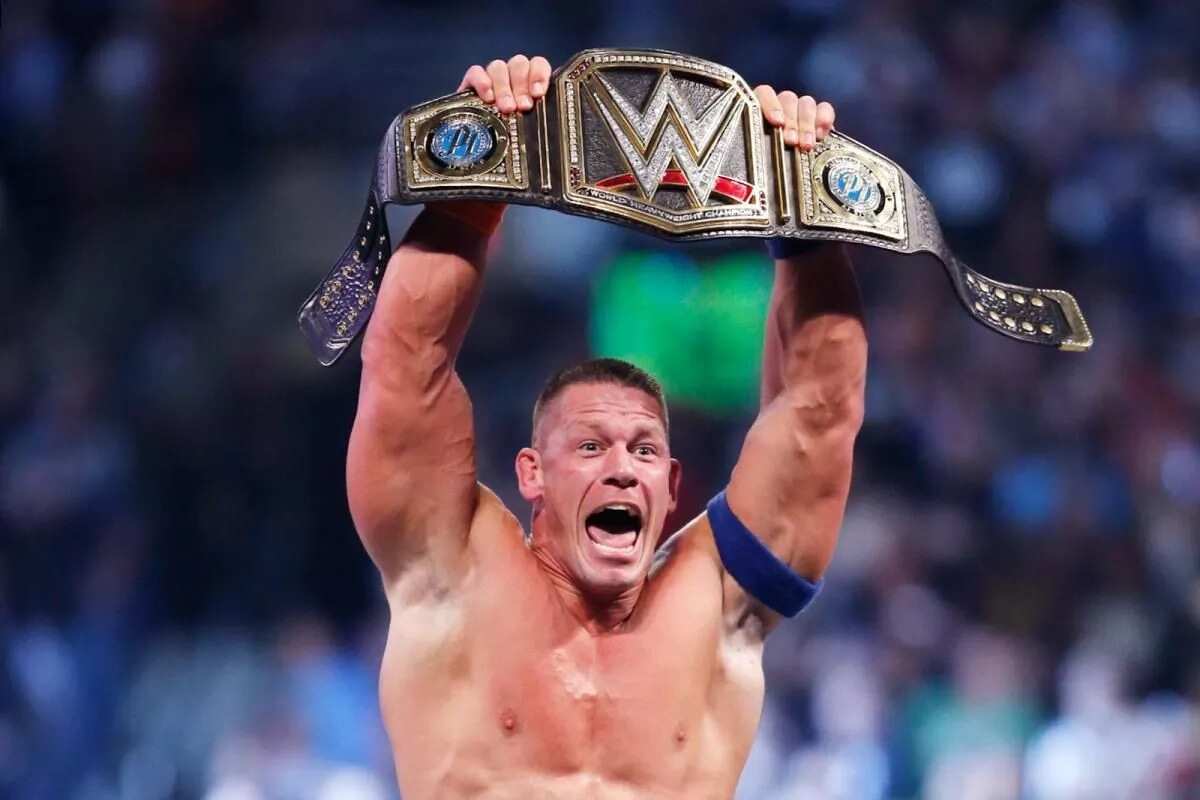 10. John Cena (WWE)
The world loves to watch WWE performances, and John Cena is a famous wrestler from the United States of America. He is a strong man. He is powerful and demonstrates awesome shows and high-level performances. He is a superstar in the USA and across the globe and deserves one of the top places in our ranking.
11. Johnny Gargano (WWE)
Who doesn't like this man? He knows how to work in-ring, and he can really attract the crowd. Many fans of professional wrestling (especially WWE) are in love with Johnny and his incredible style, amazing charisma, and awesome athletic look.
12. Kazuchika Okada (Japan)
He has shown nice performance throughout several years, and today is one of the top superstars in Japan and across the world. He is good at defending himself in-ring. He looks strong, successful and is perfect in storytelling. He demonstrates impressive character and wonderful performance, thus he deserves the place in the list of top 20 best wrestlers.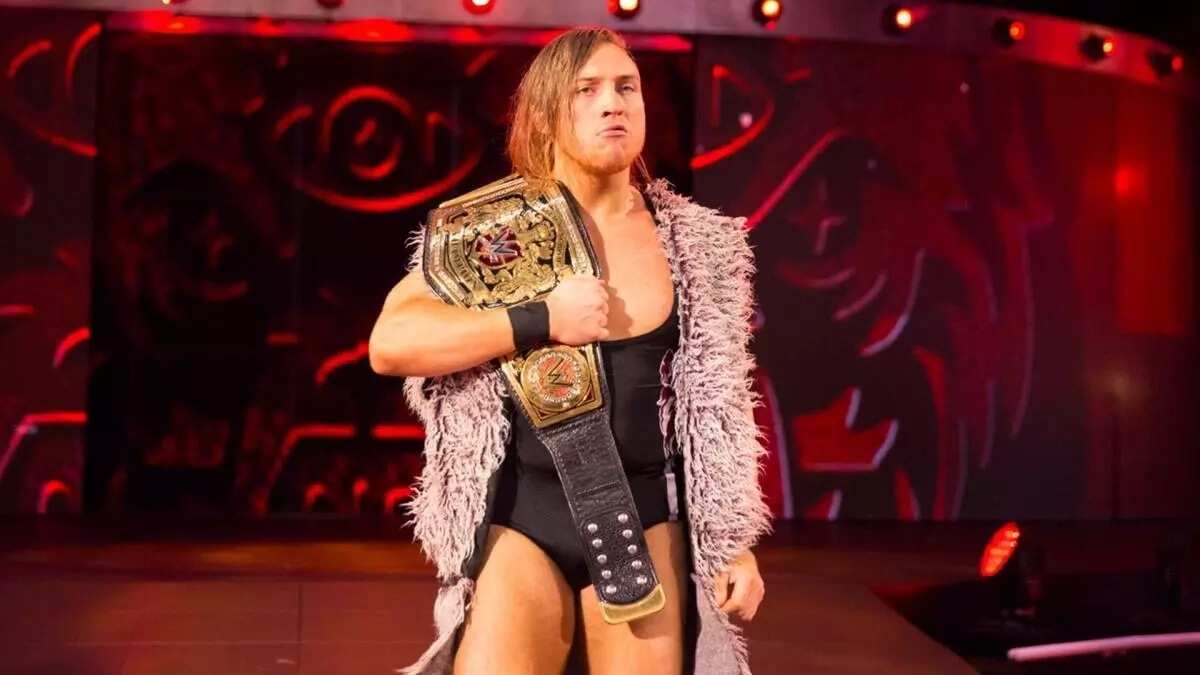 13. Pete Dunne (WWE)
The most popular and rich wrestling organization in the world, WWE, has many superstars who show impressive results in-ring and are loved by millions of fans. Pete Dunne is one of such people. He is talented in sports and has a unique style that strikes, inspires and motivates others.
14. Hiroshi Tanahashi (Japan)
The superstar of New Japan Pro-Wrestling, Hiroshi Tanahashi is a pro wrestler who is one of the best performers in the globe. If you love to watch remarkable shows, if you value charisma in men and love Japanese professionals even more than WWE stars, you will become Hiroshi's fan with ease.
READ ALSO: Roman Reigns family: wife, daughter and cousins
15. Ember Moon (WWE)
Women are also impressive in-ring, and Ember is a hard worker and looks like a real fire at the competitions. She represents WWE, and her character is worth adding her to our list of top 20 best wrestlers in the world.
16. Walter
Being skilled, knowing how to stay a master in-ring, looking attractive to all the fans, Walter is younger than many other wrestlers are. Still, he is awesome in strikes, perfect in performances, and very talented. He has a huge crowd of fans from Europe who believe he is one of the best and promising wrestlers these days.
17. Keith Lee (WWE)
Being one of the best wrestlers in the world today is not an easy task. Not all sportsmen can achieve this goal, but Keith Lee is not just strong and moves fast in-ring, he is successful and on the top WWE list these days.
18. Io Shirai (WWE)
This is another female WWE wrestler on our ranking. She is an incredible woman with enough power to stay in-ring and attract many people who are willing to see her performance, aura, muscularity, and flexibility. Women know how to conquer the world, don't they?
19. Hiromu Takahashi (New Japan Pro-Wrestling)
Representing the Japanese wrestling company, Hiromu shows impressive talent and looks prominent from bell-to-bell. He is currently present at the junior heavyweight division and looks prosperous as one of the top players of the future.
20. Kenny Omega (New Japan Pro-Wrestling)
This wrestler is extremely thoughtful in each move. Not all wrestlers can perform as geniuses, but Kenny can and this makes him one of the best in pro wrestling. He is often discussed by fans of WWE and non-WWE competitions and is interesting to watch.
We hope that your best wrestler is included in our list. Just in case you consider someone else the top sportsman, you are welcome to share your opinion in the comments.
READ ALSO: Is wrestling real or acting?