If you are curious who Riele Downs crush is, you have come to the right place! We will tell you all we know about her. Find out if the rumours of Riele Downs and Jace Norman relationship is true or false.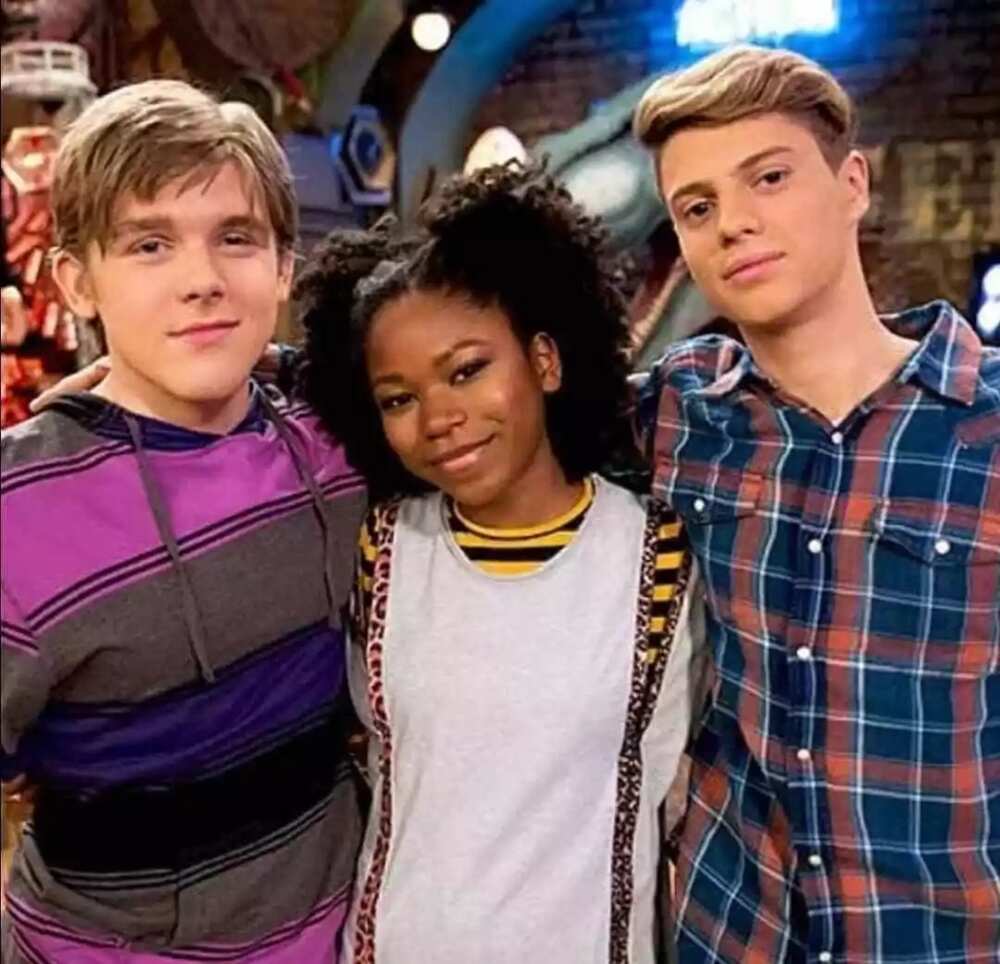 Jace Norman and Riele Downs love story
You probably know Riele Downs from the Nickelodeon show 'Henry Danger', where she plays Charlotte Bolton. In the show, she stars alongside Jace Lee Norman, who plays the main character of Kid Danger/Henry Hart. The two have great chemistry on and off set, which is why it is not surprising that people started suspecting that they are in a relationship.
However, Jace Norman and Riele Downs were quick to dispel the rumours, stating that they were always just friends. At the time when they were suspected to be together, Jace actually dated Isabela Moner, his co-star on 'Splitting Adam'.
But now that we have addressed these rumours, who has actually captured the heart of our young star? Well, as far as we can tell, her heart is still her own, and taking into account Riele Downs age (which is 17 at the moment), it is not that surprising. After all, she is still a child by all accounts.
As for crushes, there is also no information about that. Riele seems to be very focused on her career and education, which probably leaves very little time to think about crushes and relationships. So let's give her a few more years, and maybe we will see some developments in that area.
Top facts about Riele Downs
READ ALSO: Is Regina Daniels married? - Private life of the actress
Before you go, take some time to learn more about Riele Downs. Here are top 7 facts you should know about her:
She was born on July 8, 2001, which makes her star sign Cancer.
You might not know this, but Downs is actually Canadian. She said she missed maple syrup and moose the most when she was away from home.
Riele is not the only one in her family who acts. Her mom, Elle Downs, is a Canadian actress, known for her role in 'Talk To Me', among other movies. Her sister, Reiya Downs, starred in the popular series Degrassi: Next Class.
Riele actually starred alongside her sister and mother in several movies, albeit when she was still very young. She made her on-screen debut alongside her mom in the 2004 movie 'My Baby's Daddy', and then later starred in 2005 film 'Four Brothers' with her sister.
Apart from her passion for acting, Downs is also interested in art and fashion. She walked the orange carpet at the 2017 Nickelodeon Kid's Choice Awards in her own design.
She loves pumpkin pie and hates bugs.
Riele's fans are called Riebels (probably because Downs is quite a rebel herself).
And that is all we know about Riele Downs' personal life. She is still very young, so we will have to wait and see with whom she decides to date. As for now, let's just watch her enjoy her successful career.
READ ALSO: Richest teenager in Nigeria