5 types of Nigerian soup and their origin
Today we want to tell you about 5 types of Nigerian soup and their origins. The soup are popular in the country and some of them ere known outside Nigeria's borders. Read on to find out interesting facts about these tasty meals.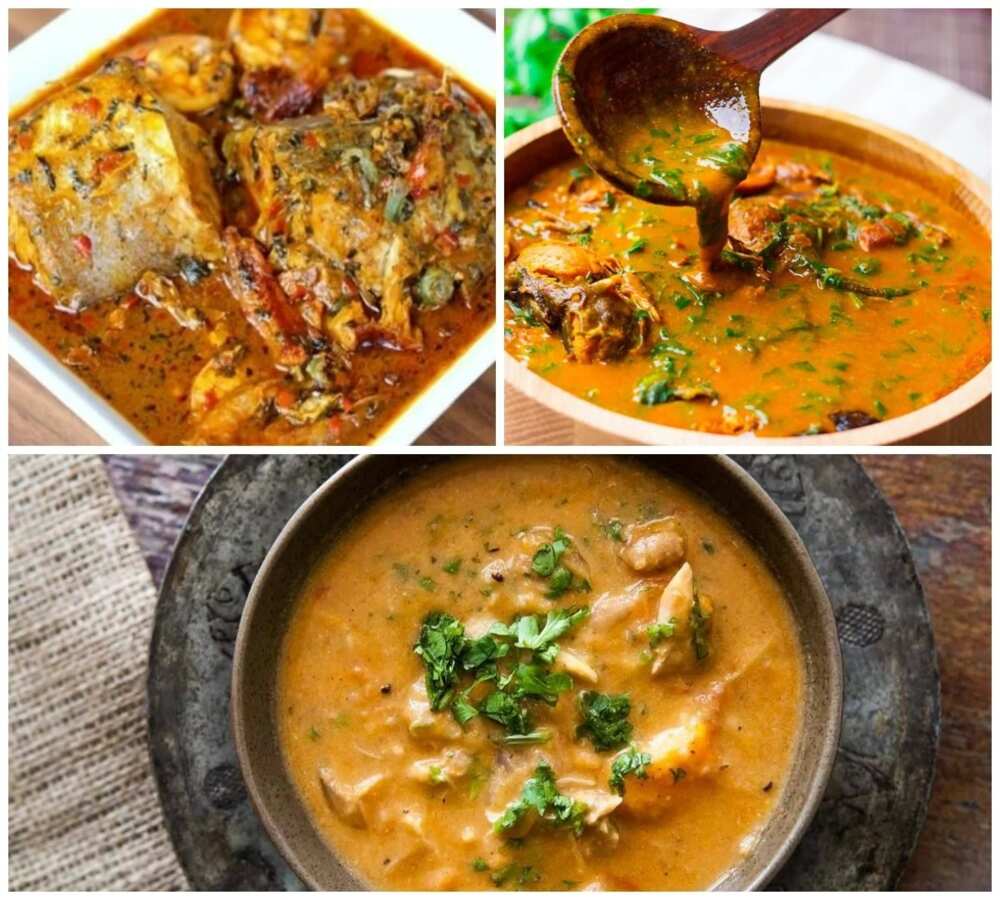 Top types of Nigerian soup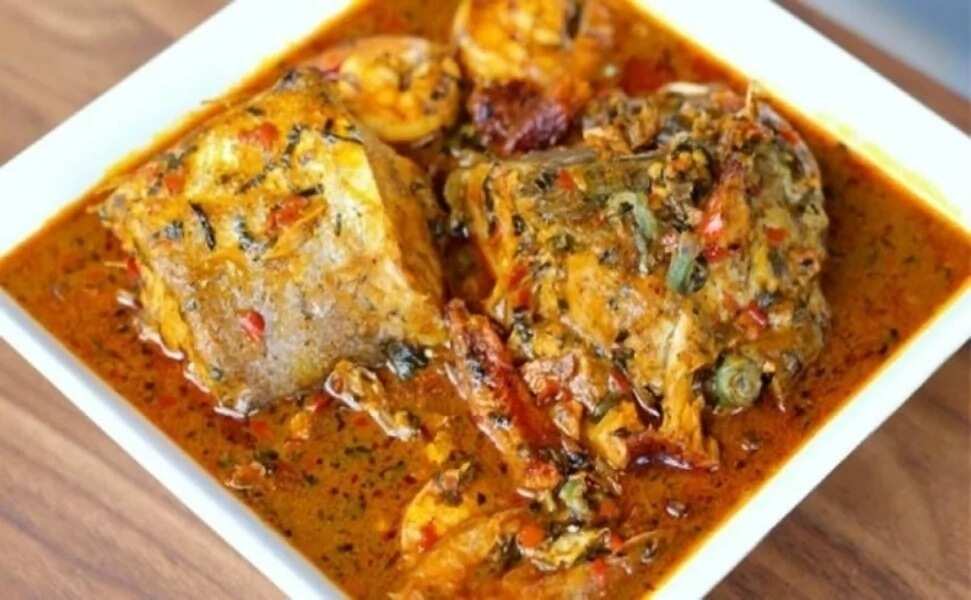 READ ALSO: How to cook Ofe Akwu soup
In Urhobo language, this Nigerian soup is known as Oghwo Amiedi, in Isoko language as Izuwo Ibiedi. This soup is from Urhobo ethnic group. Today the soup is known and popular in the whole country.
The soup is made with spices, palm fruits, banga leaves. Isoko and Urobo people prefer to cook it with fresh fish, catfish, dried/smoked fish or meat. In some cases, the banga leaf substituted with scent leaf or dry bitter leaf. Niger Delta people like to serve the soup with starch or eba, wheat, or fufu (akpu), semo. It is also served with cocoyam (taro) pudding called kwacoco and/or Okra.
One more important addition to the dish is "Usi" yellow thick starchy paste made of cassava starch.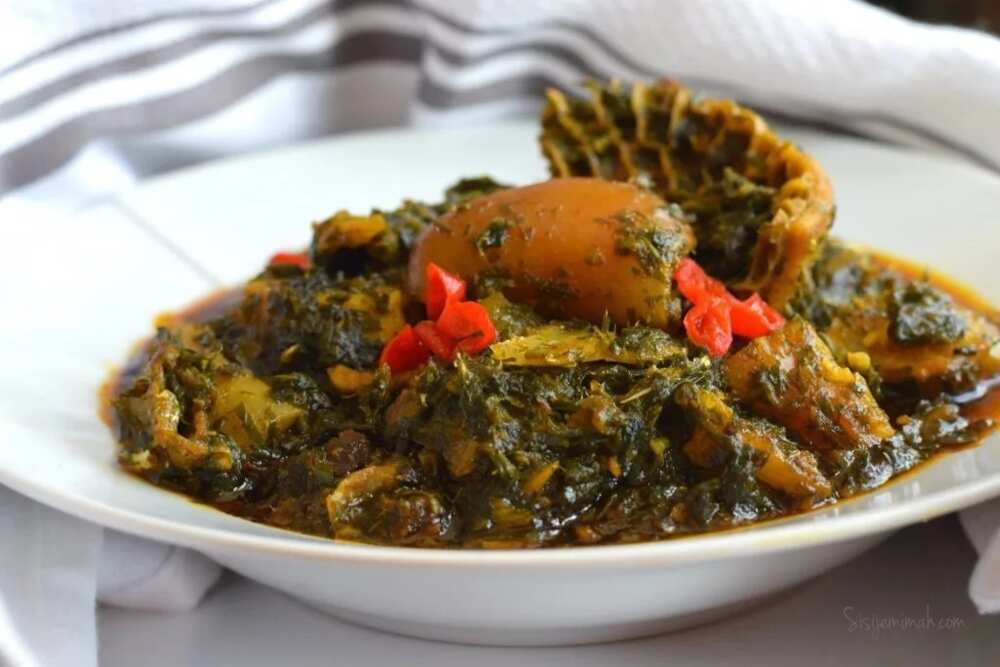 The next one among different types of Nigerian soup. This soup is known not only in Nigeria but in some other African countries. The soup is popular among Anang, Ibibio, and Ndoki people of Akwa Ibom and Rivers state. This soup is very nutritious and tasty that is why it is so popular.
The list of ingredients includes fish, crayfish beef, palm oil, pepper, shaki (beef tripe), okazi leaf, periwinkle salt, waterleaf, onion, and some other seasonings. See also: How to make gbegiri from scratch.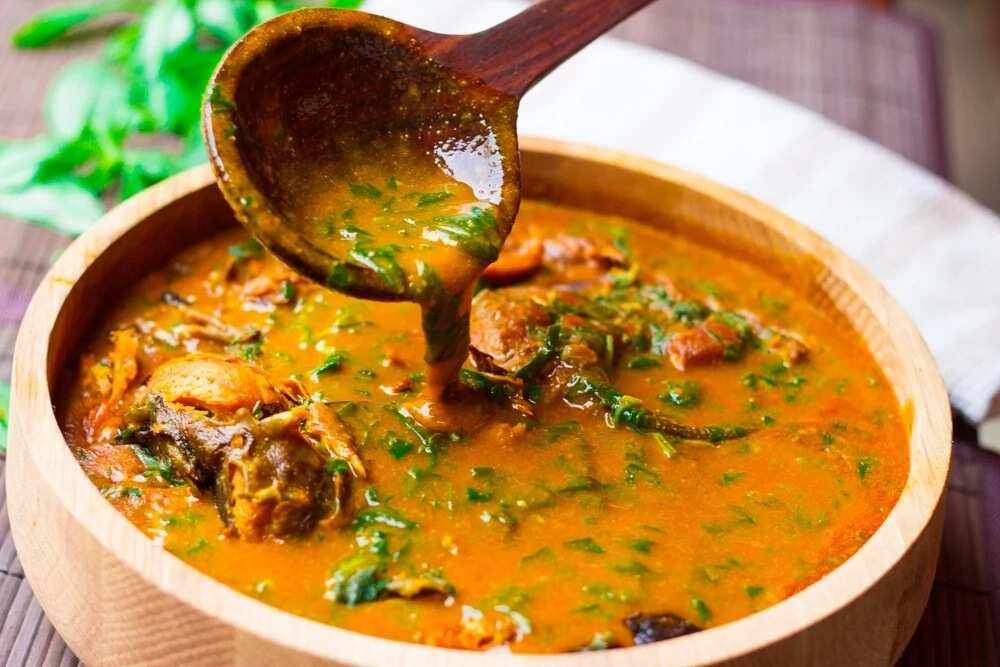 This is the term that describes any type of soup that has a viscous consistency. These kinds of soup are most popular in the southwestern and southeastern parts of Nigeria. The main ingredient of such soups is okra, ogbono or ewedu leaves (jute). Draw soup are characterized by thick thick. This type of soup is popular in Edo state, and it can be served with numerous fufu meals.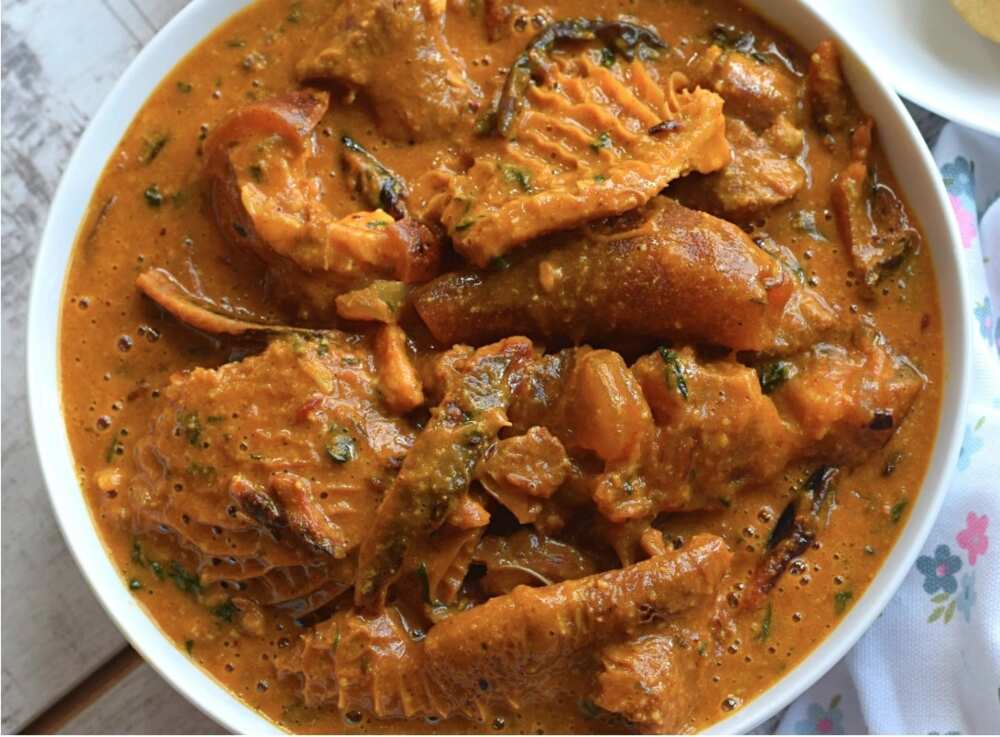 READ ALSO: Best Okro soup recipe
The main ingredient of the soup is ogbono (Irvingia seeds). The ingredients needed for the soup is palm oil, meat (beef, goat, fish), seasonings such as chili pepper, leafy vegetables (bitter leaf or ugwu) and other vegetables. It is often eaten with pounded yam, fufu or with rice.
Grandnut Soup or Peanut soup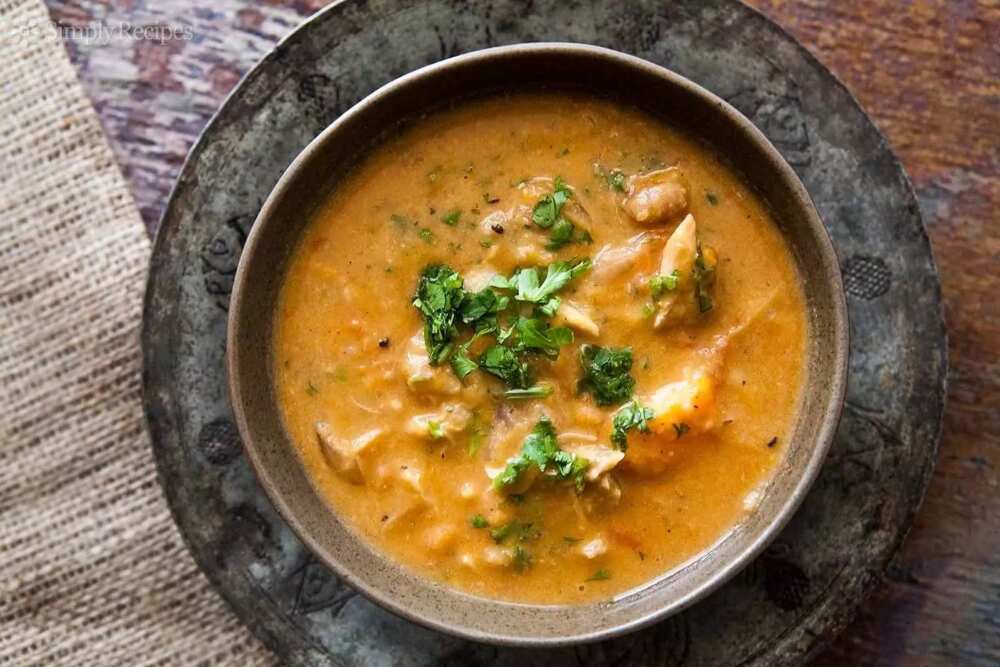 As you can understand from the name, the main ingredient of the soup is peanuts. The soup is considered as a native soup of the Etsako people of Edo state, they call this soup "Omisagwe." This soup is popular in every part of Nigeria.
Nigerian soup recipes are known and very popular in the country. Today people try more dishes from different regions and these types of soups are spreading around the country and even abroad. Nigerian cuisine is very rich and these 5 examples are just a few types of soup but there are around 30 types of the soup in Nigerian cuisine, and we think that it is a great idea to try them.
READ ALSO: Igbo soups in Nigeria: 3 recipes you need to try
Source: Legit.ng