We all love watching the exciting movies starring the beautiful Nollywood star Queen Nwokoye. Many people would also like to know the actress off-screen. Who is her husband and what does he do for living? Read about Queen Nwokoye and her husband.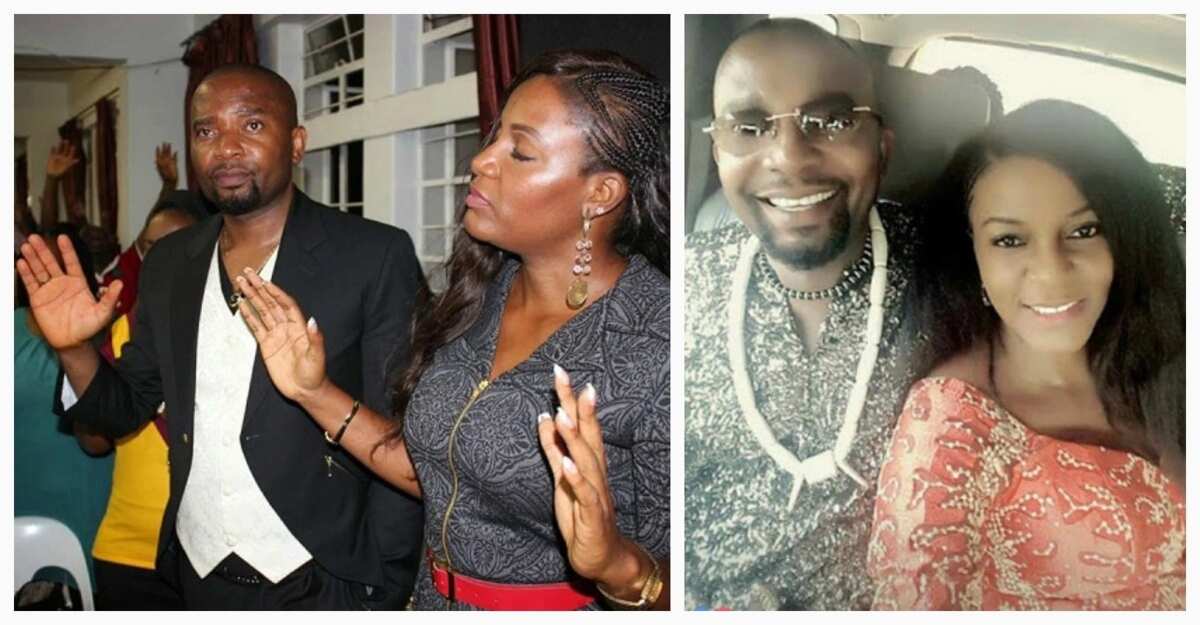 Queen Nwokoye's biography in brief
The charming actress Queen Nwokoye was born on August 11th, 1982. Her place of birth is Lagos State, and she was born in a Catholic family. She is also an entrepreneur, model, philanthropist, and television personality – it is safe to say that she can do anything. Originally, Queen wanted to be a lawyer and was quite ambitious in this field. However, while studying at the Nnamdi Azikiwe University, she discovered her passion for acting.
Queen's debut in Nollywood happened in 2004 when she starred in the movie "Nna Meen". The producers noticed her talent, and since then, Queen Nwokoye became a highly demanded actress. She has appeared in more than 150 movies and encouraged many people who were not familiar with Nollywood film productions to watch them.
Of course, people are also interested in the eternal question – is Queen Nwokoye married? Checkout Queen Nwokoye husband and her family.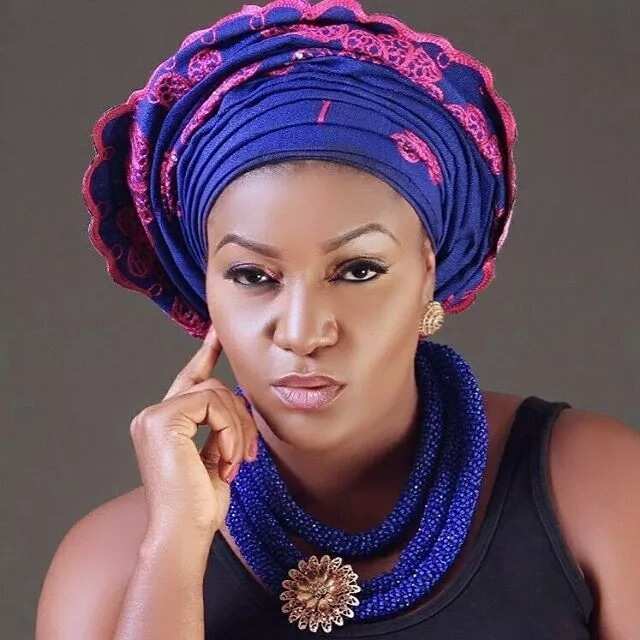 READ ALSO: Queen Nwokoye biography
Queen Nwokoye's wedding
The Nollywood superstar got married in 2011. According to Queen Nwokoye, she got married in secret simply because she did not want her own wedding to be the subject of the media attention.
Queen Nwokoye revealed that she likes to spend time with her family, because they treat her as a normal woman, and her husband also treats her as his wife and not a popular movie star. She does not like it when she is perceived as her movie characters in real life. She also says that she has only professional relationships with the men on set, and nothing more.
READ ALSO: Lionel Messi wife story: is she his first love?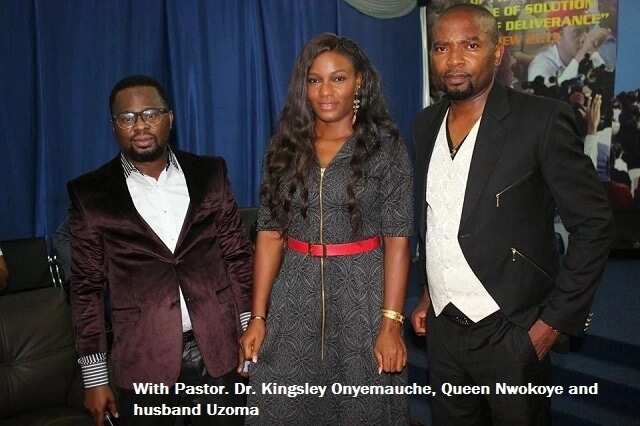 Queen Nwokoye's husband: who is he?
For the first time, Queen Nwokoye and her husband were spotted together in late 2014, on New Year's Eve Christian party "Cross over night" in South Africa. The love of Queen Nwokoye's life turned out to be a famous businessman and politician from Imo State. Queen Nwokoye husband name is Oluchi Uzoma. He is an extremely influential person, who has his own successful business. Oluchi Uzoma comes from Isu Njaba, which is in Imo State and is currently based in Johannesburg, South Africa.
Recently, Oluchi Uzoma decided to become more than just a business mogul, and join politics under the wings of APC party. He wants to run for the seat in Imo State's House of Assembly. If he succeeds, he will be a representative of Isu Local Government area. He is plans to run for office in 2019.
Currently, Oluchi Uzoma is working on his campaign to attract the votes of Isu people, and he is also doing a lot of community work. He promises to pay attention to education, healthcare, the empowerment of young people and development of infrastructure.
Queen Nwokoye and her husband have been together for seven years, and they are one of the most recognizable couples in movie and business industry. They have three children together. Their eldest children are two twin boys. Recently, they welcomed a baby girl – the news was shared on the Internet by Queen's friend, the actress Oma Nnadi, who congratulated the couple.
Despite all the fame, Queen Nwokoye and Oluchi Uzoma are not public people, and they do not like showing off their wealth and successful life to the media. In 2011, Queen Nwokoye was even described as "scandal-free actress of the year" because she was not featured in any drama or controversies. It is her motto to keep her private life and her job apart.
However, from time to time she still makes her one million Instagram followers happy by posting photos with her husband and kids, and other updates from her family.
READ ALSO: Richest Nollywood actress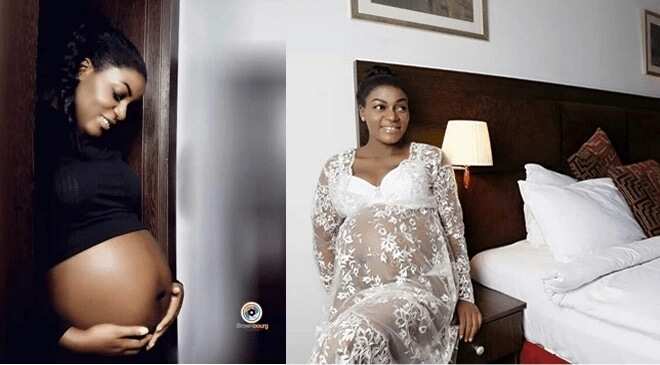 We wish Queen Nwokoye and her beloved husband Oluchi Uzoma many more years of happy family life and love with each other and their children.
READ ALSO: Actress Queen Nwokoye welcomes daughter
Source: Legit.ng