Hijab styles for face shapes: square, long, oval, round & diamond
Hijab is a very important garment for Muslim women. Hijab has different styles of wrapping and decoration. Let's get to know how to wear a hijab in different styles.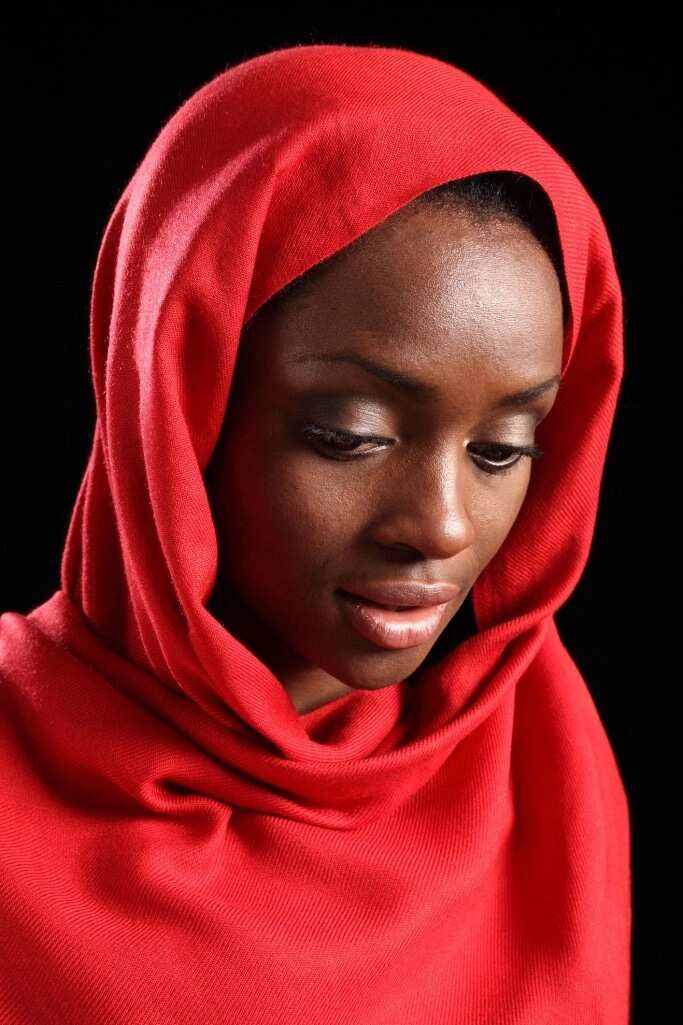 Hijab – is a headwrap which is worn by some Muslim women. As a rule, it covers head, hair, neck and chest, but in different cultures hijab can have some peculiarities. The word 'hijab' means 'curtain' or 'hiding' and is connected with certain standards of modesty.
There are a great variety of hijab styles.
READ ALSO: African traditional wedding dress designs
These are the main modern hijab styles. But to choose the one to wear, you need to consider not only the fashion trends and kind of material, but also the shape of your face.
Hijab styles for face shapes
Several types of faces can be distinguished: round face, oval face, triangle face, long face and square face. All of them have some peculiarities. By wearing a hijab you can easily correct the form of your face and come closer to the ideal.
Hijab Style For Round Face
If your face is round avoid wrapping your hijab too tightly because it will make a bigger accent on your round cheeks. The best variant for you is covering chest hijab styles. Long hijabs are used to create this kind of hijab styles. It looks modest and beautiful and is perfect for cold weather.
This method will help to move the accent from the face to the neck. Choose long headwear and try to wear it more loosely to lengthen the face visually.
Hijab Style For Oval Face
In this case long hijabs are a bad idea. You'd better choose the ones that are drapped and cover your chest partially. Try to create more volume around the head – use flowy materials, bright colors and wear the hijab loosely.
Hijab without a pin is a good variant for you. Not every modern hijab style envisages the use of pins. Just take a long rectangular scarf of non-slipping material and casually wrap it around your head once, throw one end of it over one shoulder, and you look great! Note that this kind of wrapping is not very tight, so if you plan to move actively it is better to use pins.
READ ALSO: Latest muslim wedding dress styles in Nigeria
You can also use an easy style. Modern women strive to save the time. It touches fashion as well. Minimalistic scarf wrapped around the head without any pins and ends which fall down the chest – is the сhoice of girls who like floaty and easy dress styles.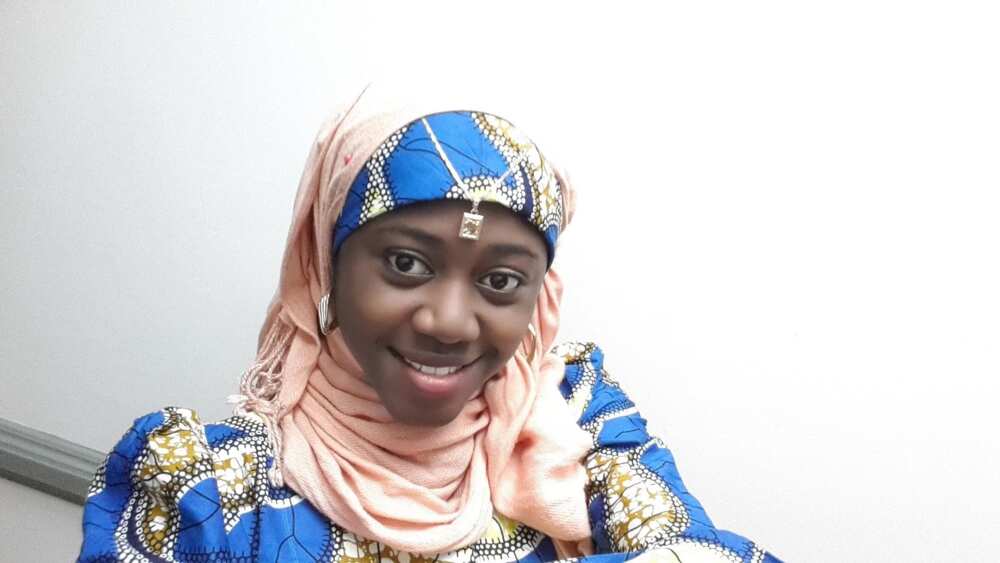 Hijab Style For Diamond Face
In general, you can wear any modern hijab styles. Simple hijab style will fit you. The hijab is fastened with the pin under the chin and then is wrapped around the head. This style fits for everyday using. It is neat, strict and will be relevant in any situation.
Try to draw the attention to your face by wearing turban hijab style. It does not cover the face too much and will perfectly fit you.
To complement this style of wrapping the hijab you can also use earrings. Due to its comfort and original look this style becomes more and more popular. Modern girls wear it even with jeans. To create this beautiful hijab styles you should wrap it along the hairline. Then instead of going under the chin like in traditional methods you are tie it at the nape of the neck.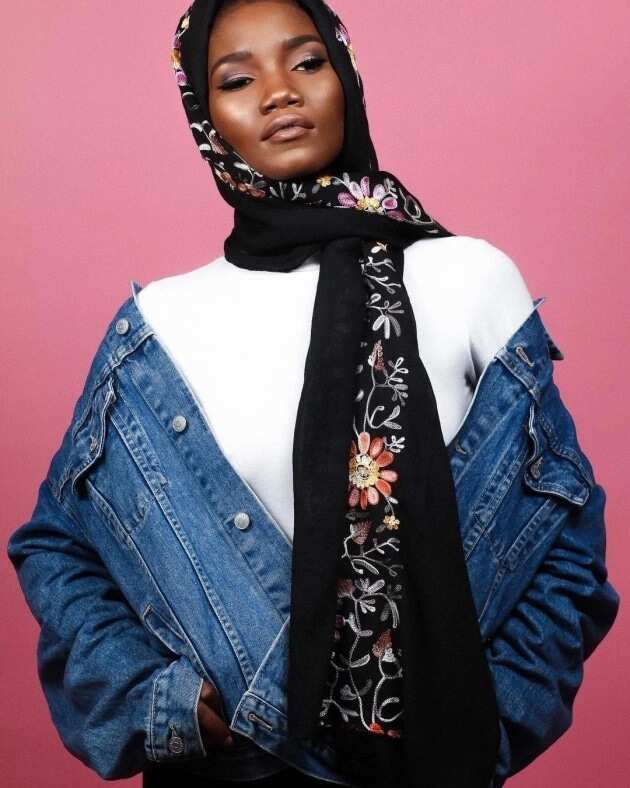 Hijab Style For Long Face
Advice can be similar as to those who have an oval face. Long faces do not need much decoration. Choose simple and minimalistic hijabs to receive neat and pure look. Wrap the hijab once around the head, and then make one turn around your neck. Do not let the rest of the fabric fall loosely – drape it well.
Hijab Style For Square Face
Having this form of face you need to try blurring its sharp angles and make it rounder. You can achieve this by wearing a hijab cap and draping the hijab all around your head.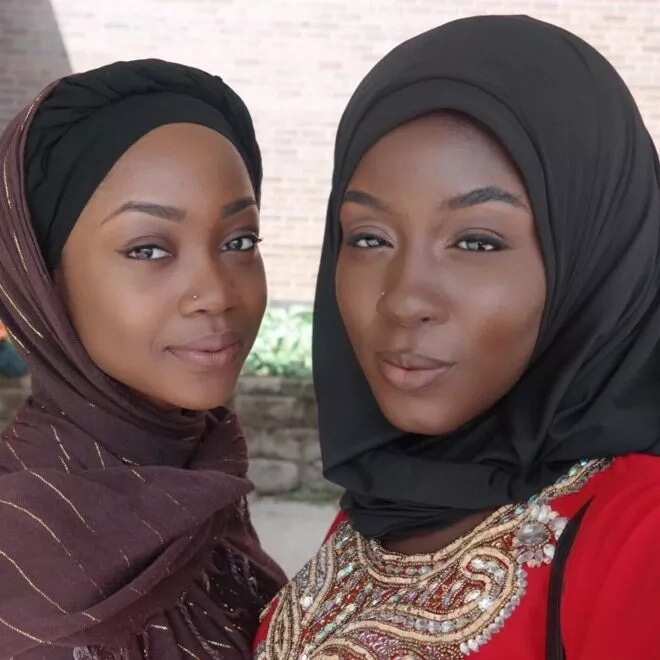 Beautiful hijab styles for all face shapes
We'll show you how to choose different hijab styles that will be pretty nice for any form of face and with all kinds of fabrics. Follow the instructions and get the perfect hijab look!
Classical
Steps:
Put the hijab around the face - with one end longer that the other.
Cross the longer end over the short one and put around the head in a loose way creating a bit of volume considering the type of your face.
Pin it at the top and side.
Super simple
This style can look visibly different if you play with the types of fabric. Experiment!
Steps:
The first move is the same like in the first variant. Make one end longer and put a pin under the chin. If you use the hijab made from jersey, viscose and modal you can skip using of pins, as these material are not slipping.
Take the long end and roll across and over the head. Wrap the rest around the neck and let the drapes fall in front of your shoulder.
You can play with variations and wrap the long side around the neck only once letting the rest just hang.
Chic
This variant is simple, but looks very elegant.
Repeat the the same as with the other styles. After framing the face, pin it under the chin.
Put the long side around the neck and let both sides hang.
Wrapping Hijab With Accessories
If your hijab has calm color you can make it brighter and more interesting with the usage of accessories. There are many ways to make your headwear sparkling: you can use your rings to décor loose corner of your hijab or put some jewelry on the top of your head. You can wrap the hijab a bit behind the earlobes and put your favorite massive earrings.
Side-Pinned Hijab Style
Side pinned hijab is one of the most popular way of wearing modern hijab styles. It is practical and easy to create. To wear hijab this way you are to wrap it around the head and pin from one side.
Bridal hijab styles
Bridal hijab styles is an independent kind of art. They vary from minimalistic ones in pale tones to bright and richly decorated with embroidery and lace. They can be the same color with the wedding gown or make a contrast.
READ ALSO: Natural hairstyles in Nigeria for every day and solemn events
The great variety of fabrics allow the modern bride choosing the one that will turn into the unique and personalized bridal hijab.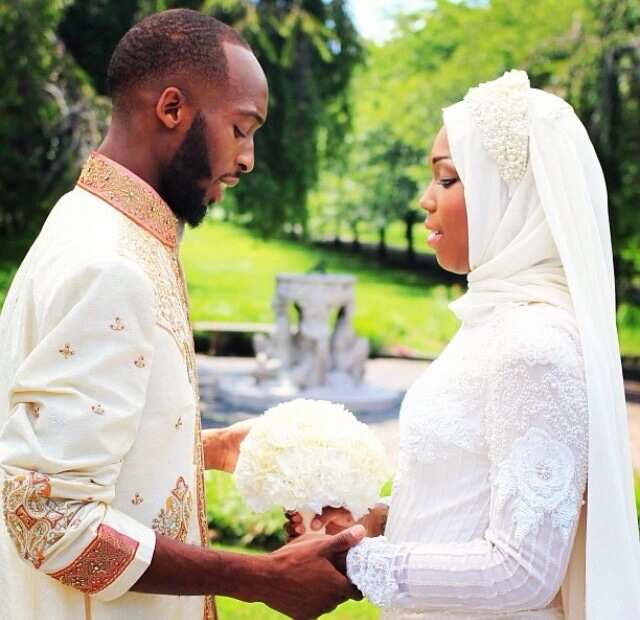 To add originality festive hijabs brides can use brooches and decorative clips. Such jewels as elegant teeka and matha patti are used to decor the top of the bridal hijab.
The kind of fabric is a big deal while talking about the hijabs. Chiffon and silk are able to create tender and the same time sophisticated look. In some parts of the world cotton hijabs are popular for wedding ceremonies.
The bridal hijab can be complemented with a veil.
Hijab styles for school
Natural airy materials and interesting prints will become the perfect type. To create a nice and tender look, choose light colors as white, creamy and pale pink. Hijabs with geometrical print is a great variant for the casual outfit. As for types of wrapping side-pinned and turban styles are the most popular.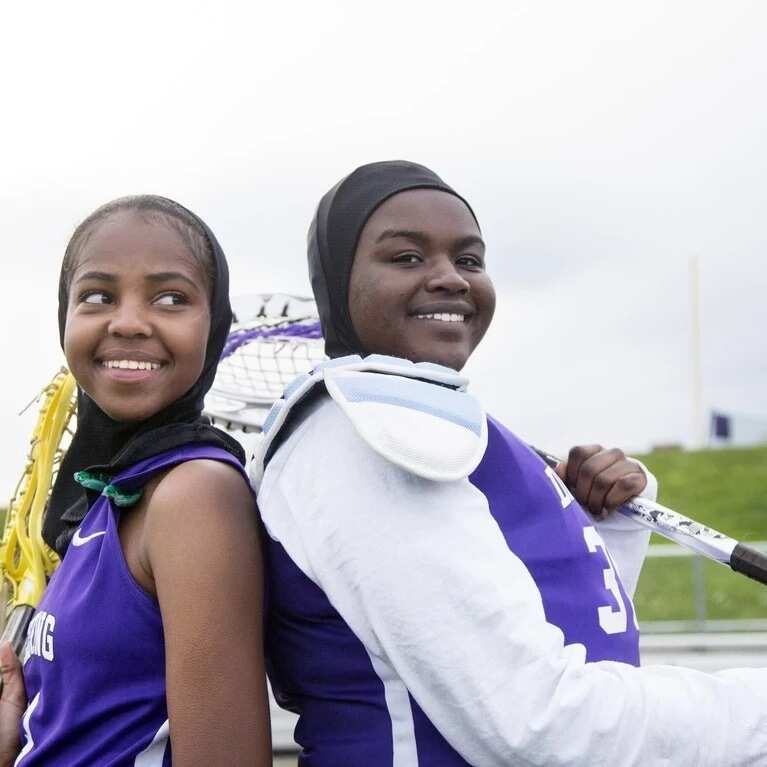 Ankara hijab styles
Ankara hijab styles stand out from different hijab styles. Ankara hijabs, or ankara scarves as they are also called, usually are not so strict about wrapping rules.
It is put higher that the hijab, so the hair line can be visible. Massive and vivid accessories are welcome: sunglasses, earrings and necklaces. This style is characterized by super comfort as no fabric falls down to the shoulders. The variety of prints and color combinations will express your individuality.
Hijab went a way from a part of traditional dress to a fashionable headgear. Every Fashion Week surely has shows with hijabs on the walk way.
READ ALSO: Latest turban styles in Nigeria
Source: Legit.ng