You have probably heard of the American actor and singer Keke Palmer. But what do you know about Keke Palmer twin sister and brother? Get to know the young Palmer siblings and find out more about the family and their relationship between one another.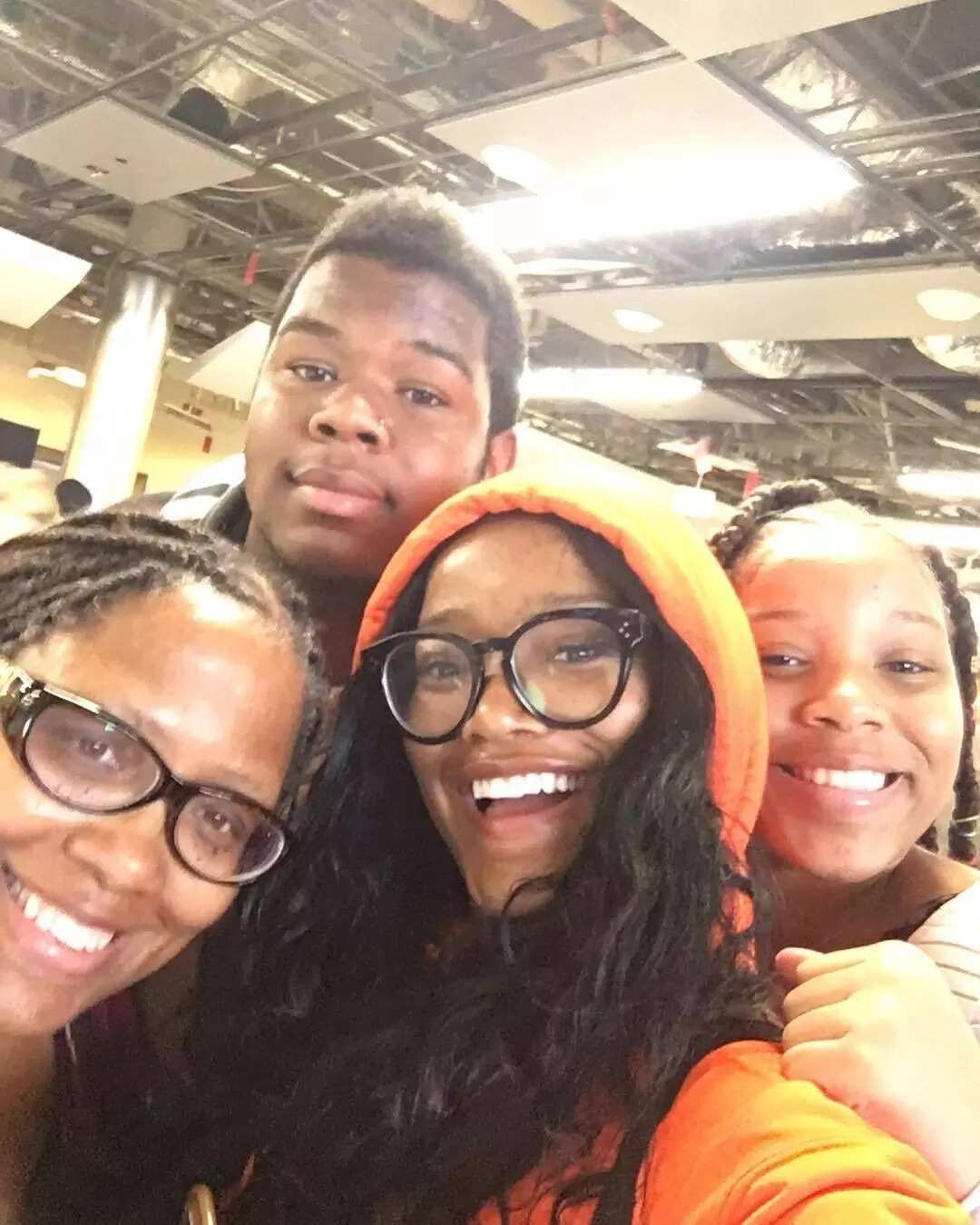 Keke Palmer younger siblings
If you have never checked out Keke Palmer biography, you might be surprised that she actually has quite a lot of siblings (at least for an average American family). The actor and singer whose real name is actually Lauren Keyana, has four siblings. Her older sister is named Loreal, but we are going to talk about her another time.
Today, we want to tell you about Keke's younger twin brother and sister Lawrence and Lawrencia. Seeing how all the names of the four Palmer children start with an 'L', one starts to wonder whether Keke Palmer parents just really love this letter :)
So what do we know about the twins? Unfortunately, not much. We know that they were born on March 3, 2001, which means that they are only 17 years old now.
READ ALSO: Mercy Johnson family history
Nevertheless, after some digging, we have been able to figure out that Lawrencia is very likely to follow in Keke's footsteps. She has been very active at the schools she has attended, taking part in various extracurricular activities and making the Palmer household proud.
For instance, while she was studying at the Bishop Alemany High School in Los Angeles, California, Lawrencia was a part of the cheering squad for the Alemany Warriors football team.
Since then, it seems that she moved on to the Homewood-Flossmoor High School in Chicago, Illinois. Her description on Instagram (you can find her @_____princessss_____) says LA ✈️ CHI, so it must be true. If you are curious, you can also find her on Twitter @lawrenciiaaa.
In her new school, Lawrencia is not sitting on her hands either. November 2017 must have been especially busy for her, as she took part in the Junior Varsity Lincoln Douglas debates that occurred at Fremd High School, where she took 5th place.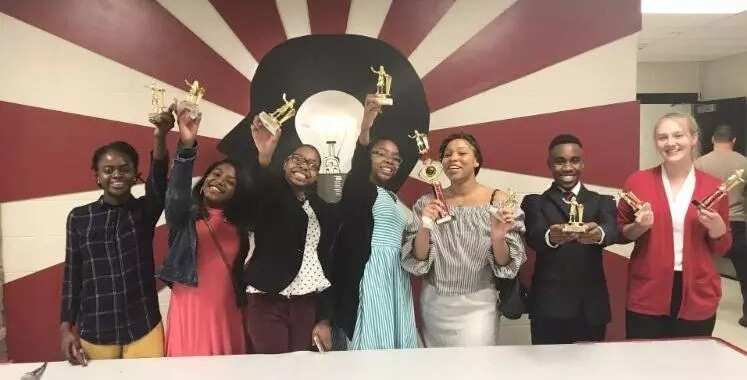 At the same time, about a week before the debates, young Ms. Palmer starred in the 'Sister Act' musical comedy. In the play, she took the role of Michelle/Fantasy Dancer.
While it must have been hard to abandon her old life in Los Angeles to move to Chicago (which is pretty much all the way across the country and very far from the ocean), Lawrencia seems to be doing just fine, as her most recent Instagram post features her kissing a mysterious boy whose name we do not know. So the change of scenery has been good for her :)
READ ALSO: Regina Daniels siblings names
By now, you might be wondering: but what about Lawrence? Well, the thing is, we could not find anything about him at all. All we have is a few pictures where he is with his twin sister and sometimes their mother or Keke, but we have no clue who he is as a person. This is surprising, especially taking into account that both Lawrencia and Keke are very social and active, but maybe that is actually the reason why he is the way he is.
That said, we have been able to unearth his mostly inactive Instagram account (@lorenzo_adachi) and an ancient (and rather silly) video he and Lawrencia shot when they were much younger. You can see it in the end of this post.
How close is Keke to her little brother and sister?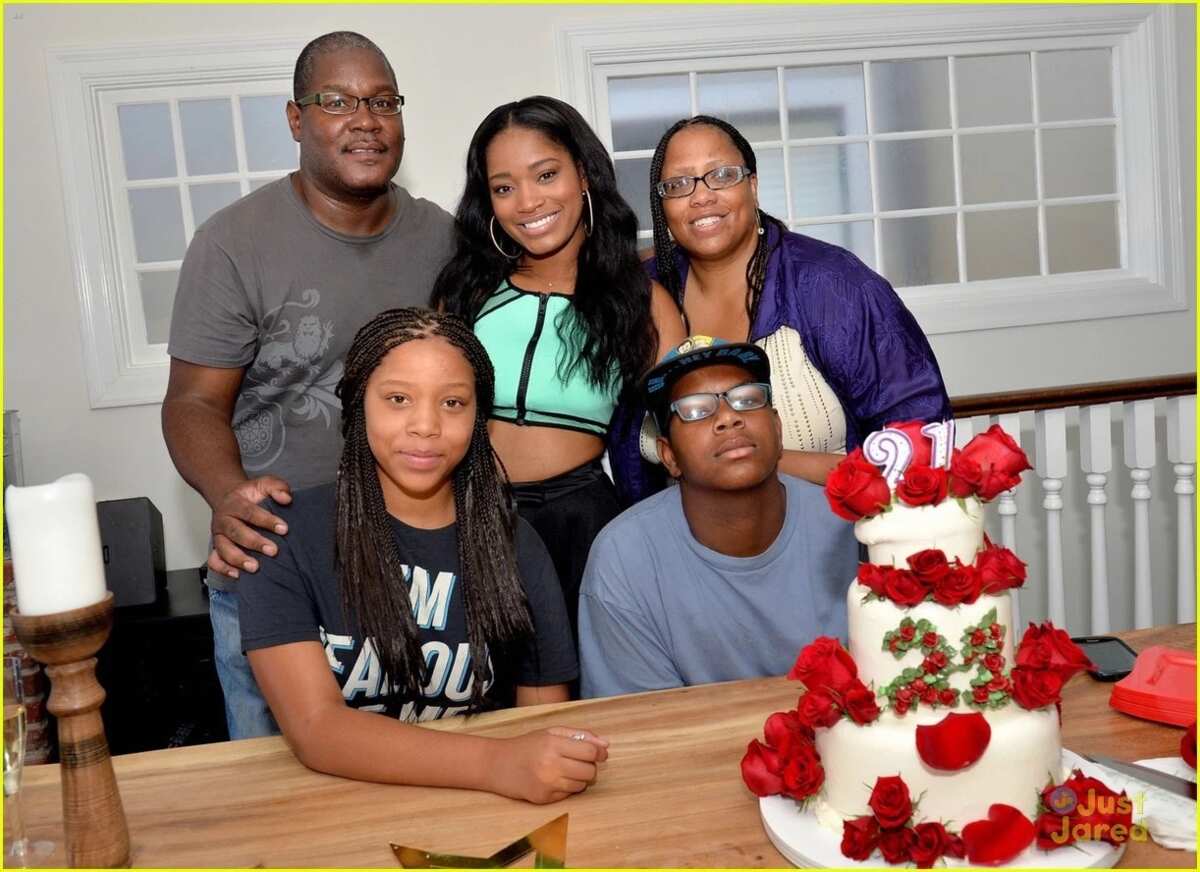 READ ALSO: Davido brother and sisters: interesting facts to know
When you look at the Palmers' family photos, sometimes you start to wonder: how old is Keke Palmer? Considering that Keke Palmer age as of writing this article is 24, it is surprising how well she gets along with her 17-year-old siblings.
She gets along with Lawrencia especially well, and some people have even commented on how close the two are. Last Thanksgiving, Keke's photo with her little sister stirred up a storm, as the two were pictured kissing on the lips and being much closer than most sisters are (see below). Nevertheless, family love comes in all kinds of shapes and sizes, so who are we to judge how the Palmers choose to express theirs.
As Keke is a big star nowadays, she does not get to see her little brother and sister all that often, but it is still evident that she loves them very much. The Palmer family as a whole seems like a very loving one, so we hope things stay that way forever. We also hope to see Lawrencia and Lawrence grow up into wonderful adults and make their family proud.
READ ALSO: Mikel Obi's brothers and interesting facts about them
Source: Legit.ng