- A man from North Carolina in the United States has finally graduated from college at the age of 65
- The man quit school at the age of 8. he was arrested at 16 and he became homeless at 27 years
- In 1988, he decided to change his life after he tried to take his own life
Freddie Sherrill, a 65-year-old man has finally graduated from college after he turned his life around. The man who was unable to read for almost his entire life became internet sensation after news of his graduation surfaced.
The man completed his associate's degree in human services from Queens University of Charlotte after 13 years. His human service education was focused mainly on substance abuse counselling.
Sherill had quit school at the age of 8, he was also arrested at 16 and became homeless at 27. At age of 8 he began to skip school and steal from grocery stores to take care of his mother and feed his sister.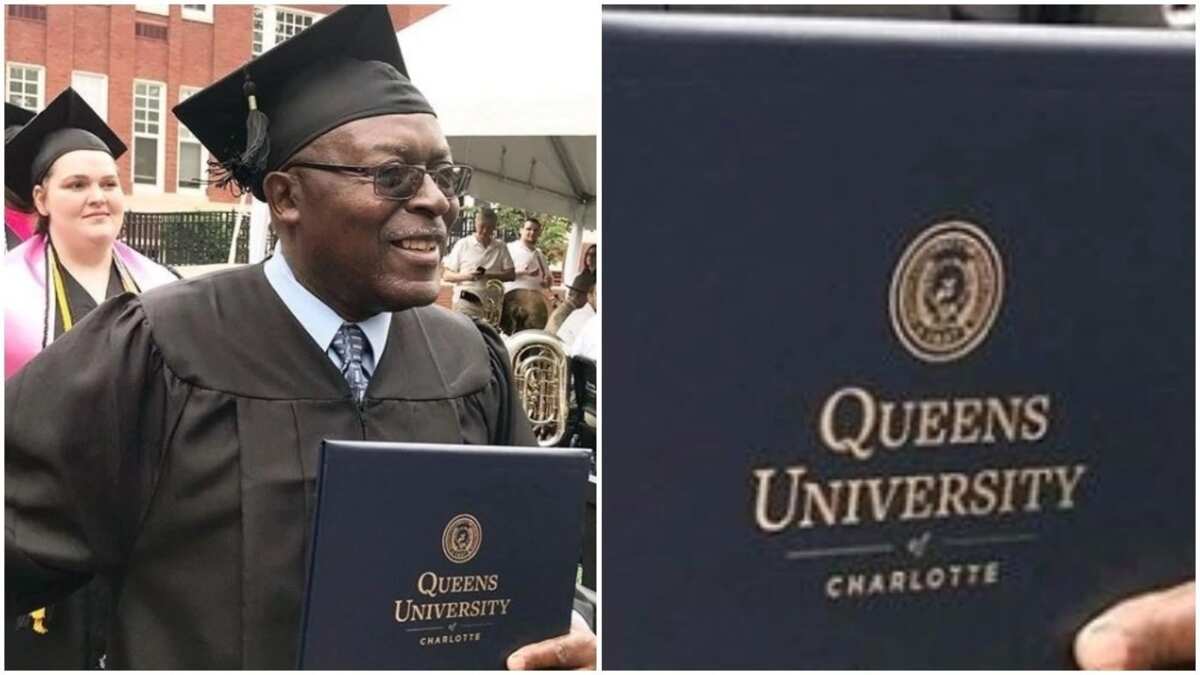 READ ALSO: Former school drop out emerges best student with a GPA of 4.97
In an interview, he also revealed that he started drinking, smoking and ingesting hard substances at the same age.
He said: "At age 8, I would go to the grocery stores and start stealing food and take it home to help my mother and feed my sister and brothers. I was drinking, smoking and shooting c*caine and then I went to h*roin. That's when the bottom fell out."
Sherill revealed that he tried to take his own life in 1988. He said: "I couldn't stop crying. I said the only prayer I knew: 'God, please help me.' I was just tired of living. I wanted to die and couldn't even do that."
PAY ATTENTION: Get the Latest Nigerian News on Legit.ng News
After the incident, he decided to turn his life around and set his dreams on track. He got married and started a family. He learnt how to read withe the help of volunteers at the Burke County Literacy Council.
He also enrolled in Western Piedmont Community College to earn his G.E.D. He passed his exams after 6 tries.
PAY ATTENTION: Get the hottest gist on Naija Uncensored Facebook Group
In 2009, when his son was going to apply for college, he joined his son and decided to gain a degree.
During his graduation, the happy 65-year-old expressed joy at his achievement. He said: "Finally today I can say that I'm a productive member of society. I haven't arrived, that's just part of the journey, and the journey continues' he said as he graduates with his bachelor's in human service studies from Queens University of Charlotte."
How I make over 100k monthly - graduate shoemaker - on Legit.ng TV
Source: Legit.ng