Latest cord lace styles in Nigeria 2018
Let's talk about the latest cord lace styles in Nigeria 2018. Do you like cord lace, but you doubt whether it's worth wearing cord lace styles in 2018? Rejoice! Just in this season, they are especially relevant! Elegant, gentle, feminine guipure lace styles give you a unique charm!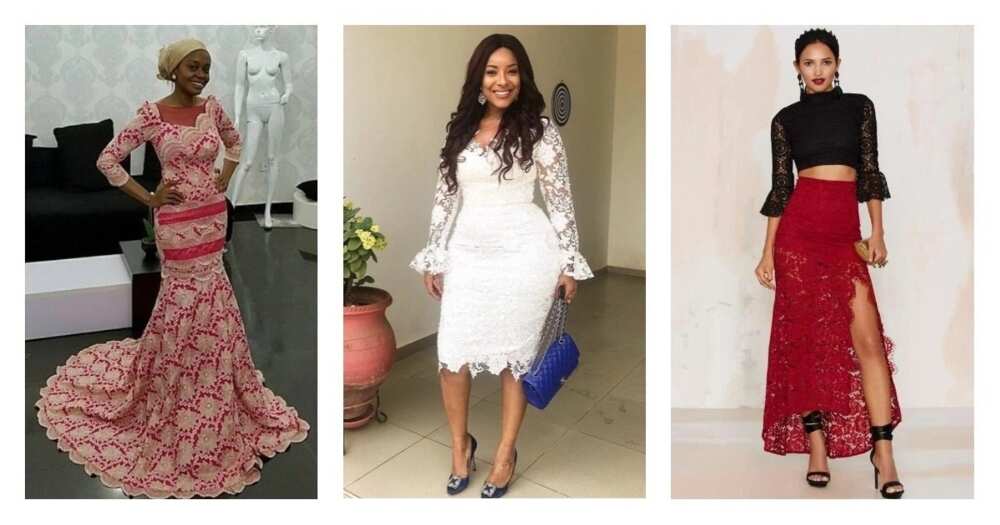 Now feminine, elegant and gentle images are valued. Cord lace fits perfectly into this aesthetics. Clothing made from beautiful cord lace at the top of fashion looks.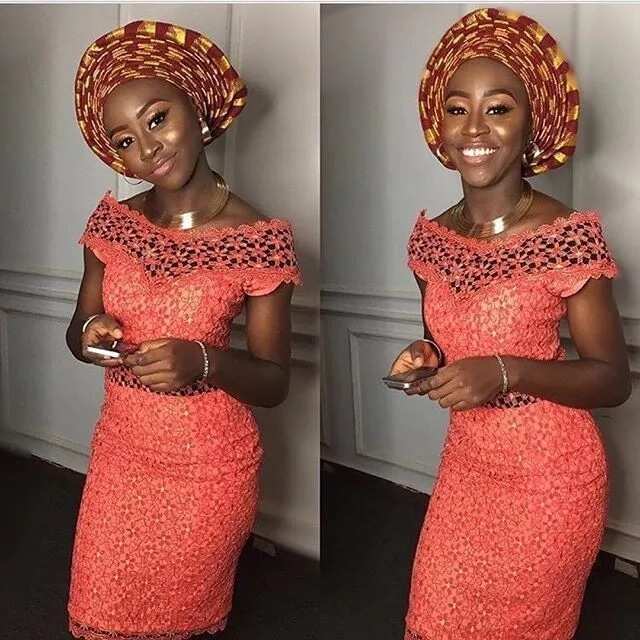 Latest cord lace styles in Nigeria 2018
Nigerian lace dress styles
The best hit is the coquettish cord lace dress. A little black dress-case is always on trend. Besides, in the season 2018, designers offer beautiful lace dresses of wonderful tones - pistachio, lavender, peach, cream, and powder pink.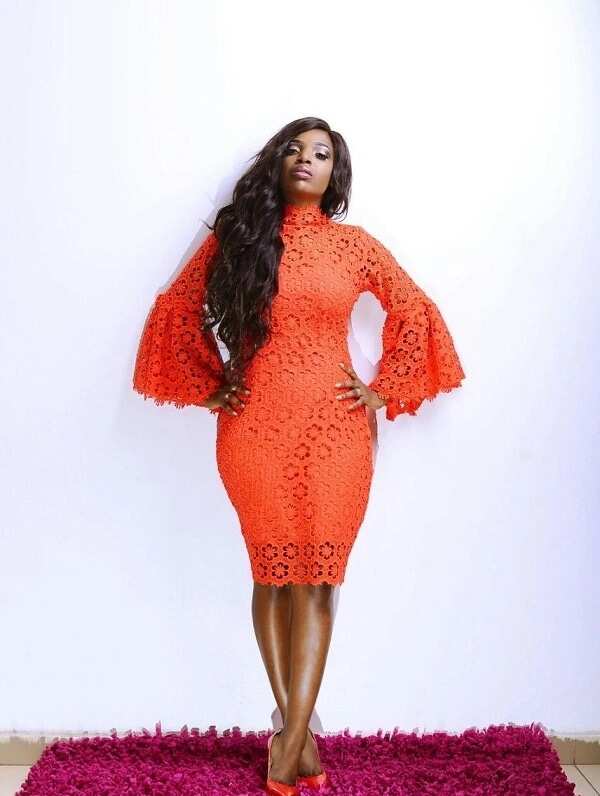 If you add luxurious pearls, elegant light colored shoes, the trendy image of 'ladylike' is created. However, you can easily combine the tender and pastel tones of lace dresses with colors of your accessories. In this case, such accessories emphasize the attire's grace.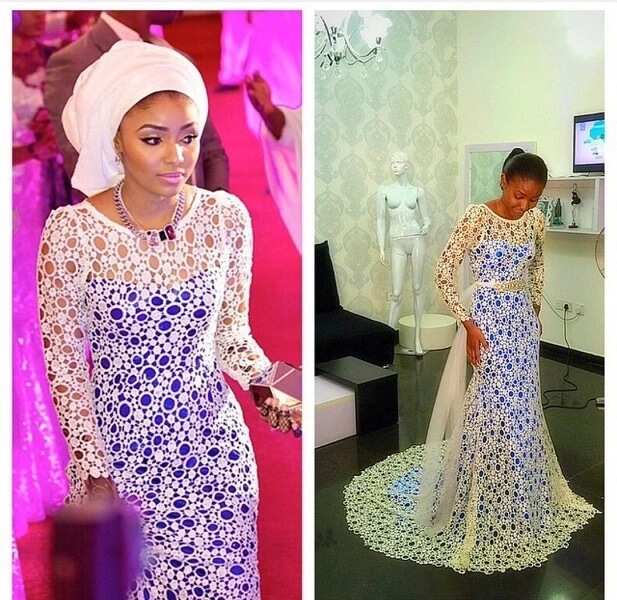 Long evening lace dresses are incredibly adorable. Lace makes the whole image exciting and captivating. Cord lace gown is an excellent option for evening and festive outings. In hot weather, give preference to natural lace fabrics made of cotton. But in a restaurant or on a date you can wear a dress made of artificial materials, as they allow you to emphasize all the charms of a female figure.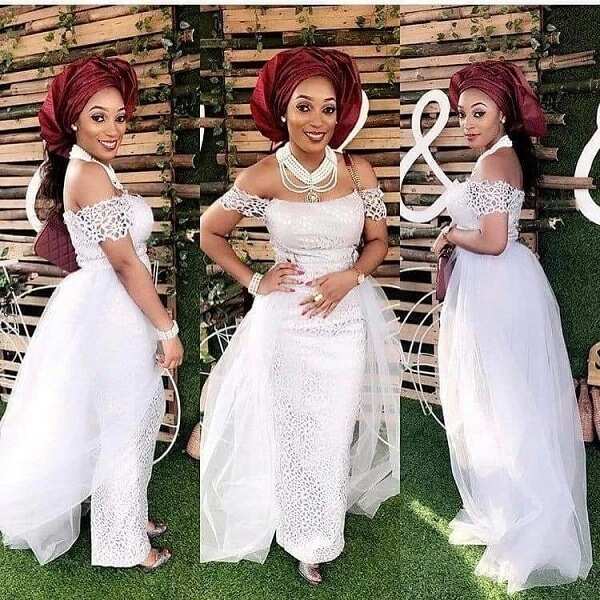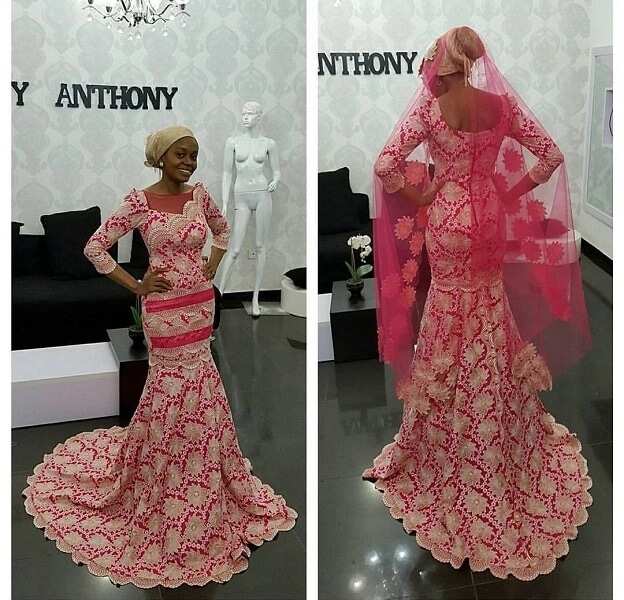 Besides, cord lace wedding dresses are fabulously charming. Brides can choose both classic white dress and gown made of trendy pastel tones. The perfect cord lace dress is a long straight simple gown with simple tailoring and long sleeves. Such uncomplicated design shows the beauty of cord lace pattern at its best.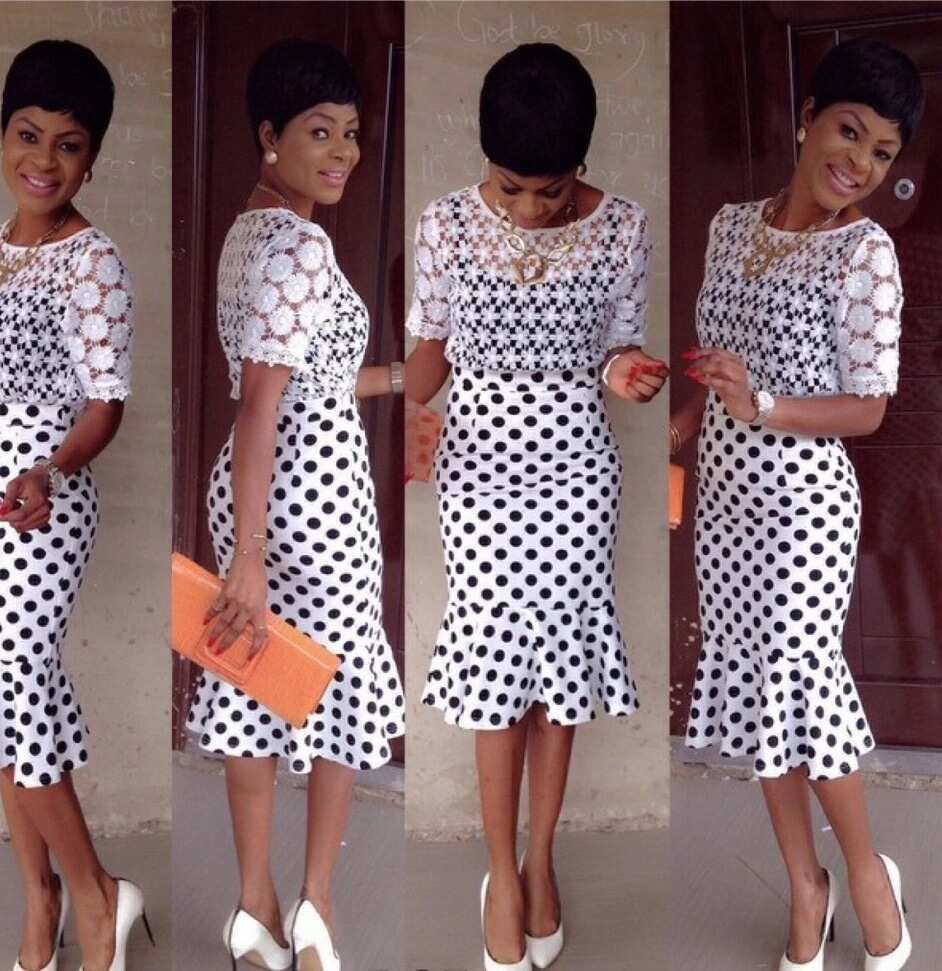 In evening and wedding cord lace dresses usually, a top is made of lace entirely. Cord lace is ideal for bustier-style dresses since it keeps the shape well. Moreover, if you choose a flared maxi dress, then make a skirt from a lighter and airy material. It can be chiffon, for example. Use cord lace only for inserts, hemline decoration or a train.
Fashion designers also offer other clothes made from cord lace. Skirts, blouses, tops, pants, shorts are perfect examples of everyday clothes. Most of these styles look simple, but, they are elegant.
READ ALSO: Nigerian French lace styles in 2018
Nigerian lace blouse styles
Cord lace shirt or blouse is one of the favorites this season. Black, blue, gray, beige tones are trendy for shirts or blouses. Cord lace shirt is good with a trouser suit or pleated skirt.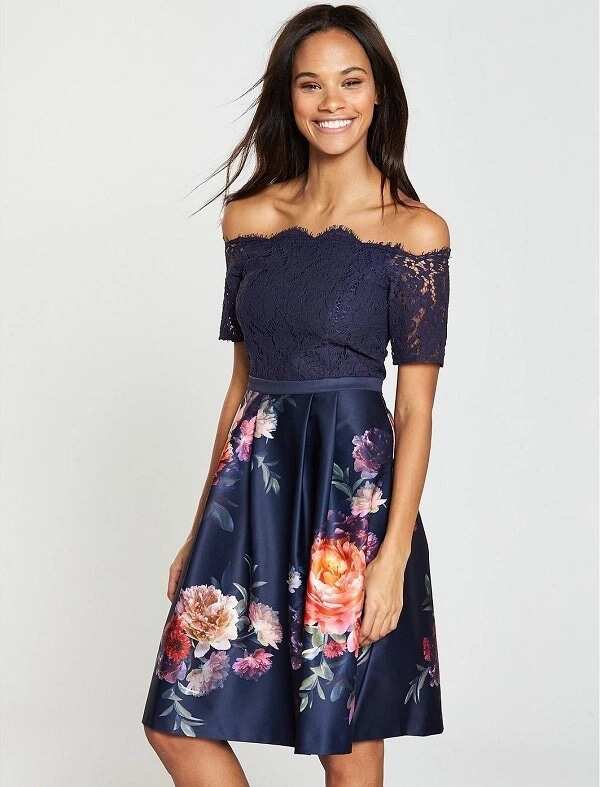 Cord lace tops can also look chic if they are properly presented. Lace tops are used in everyday sets as well as in evening attire. They even successfully fit for office images. For a competent combination, choose a simple bottom. It can be classic trousers, a midi pencil skirt or even jeans.
Lace top of the same color as jacket looks exceptionally stylish in this season. The option ensures that lace fabric is not too provocative, because visually it merges with the suit.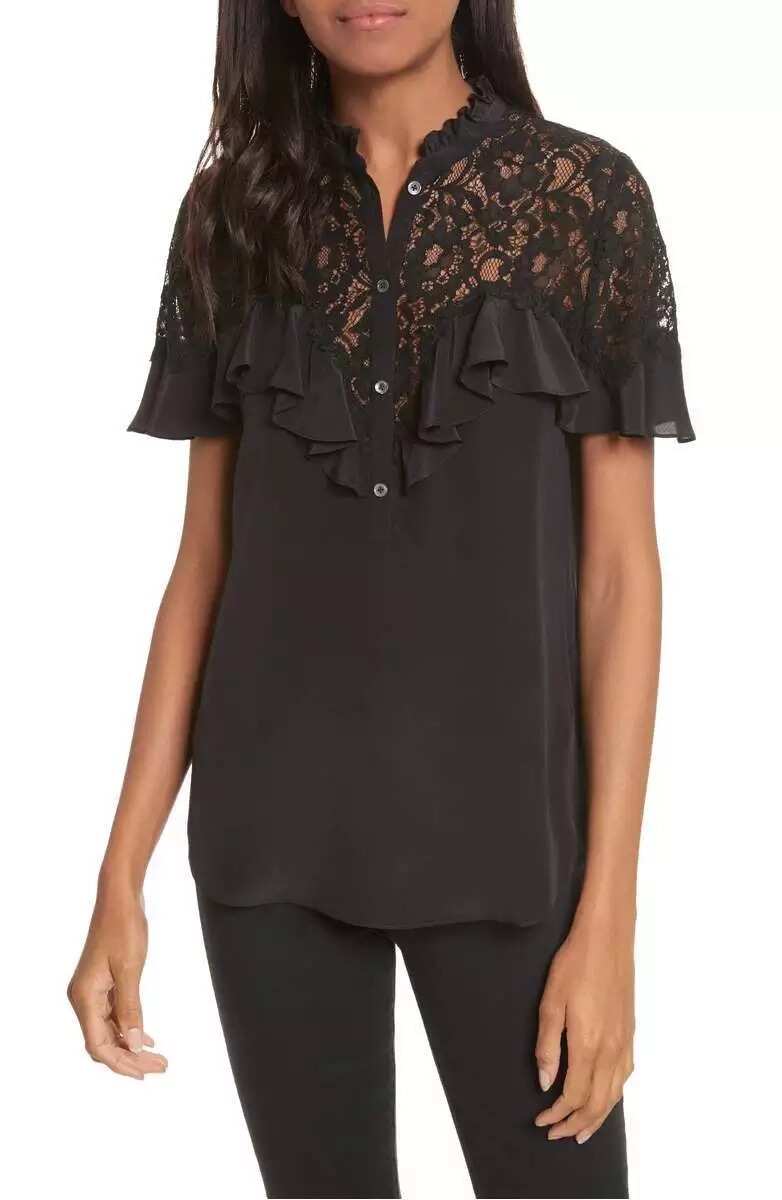 Blouse or shirt made of dense fabric with lace decor is another relevant variant for the office.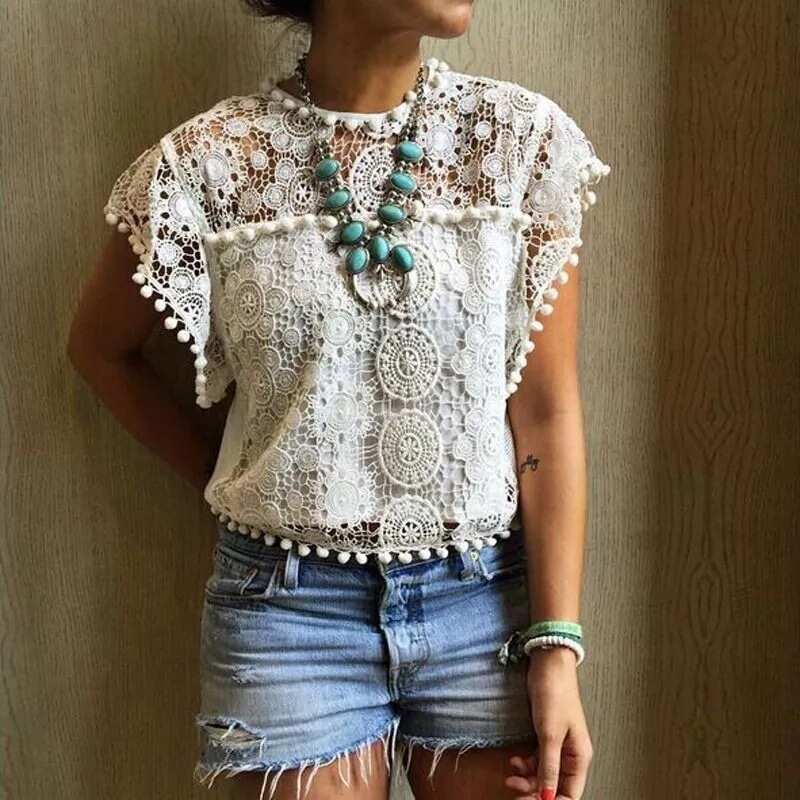 In everyday urban fashion, you can afford bright colors for tops and blouses. In this case, the emphasis should be placed on complex composite tones. There are cord lace t-shirts of mustard, olive, and wine colors. Such lace tops look good with skirts in a romantic style or with simple trousers in casual style.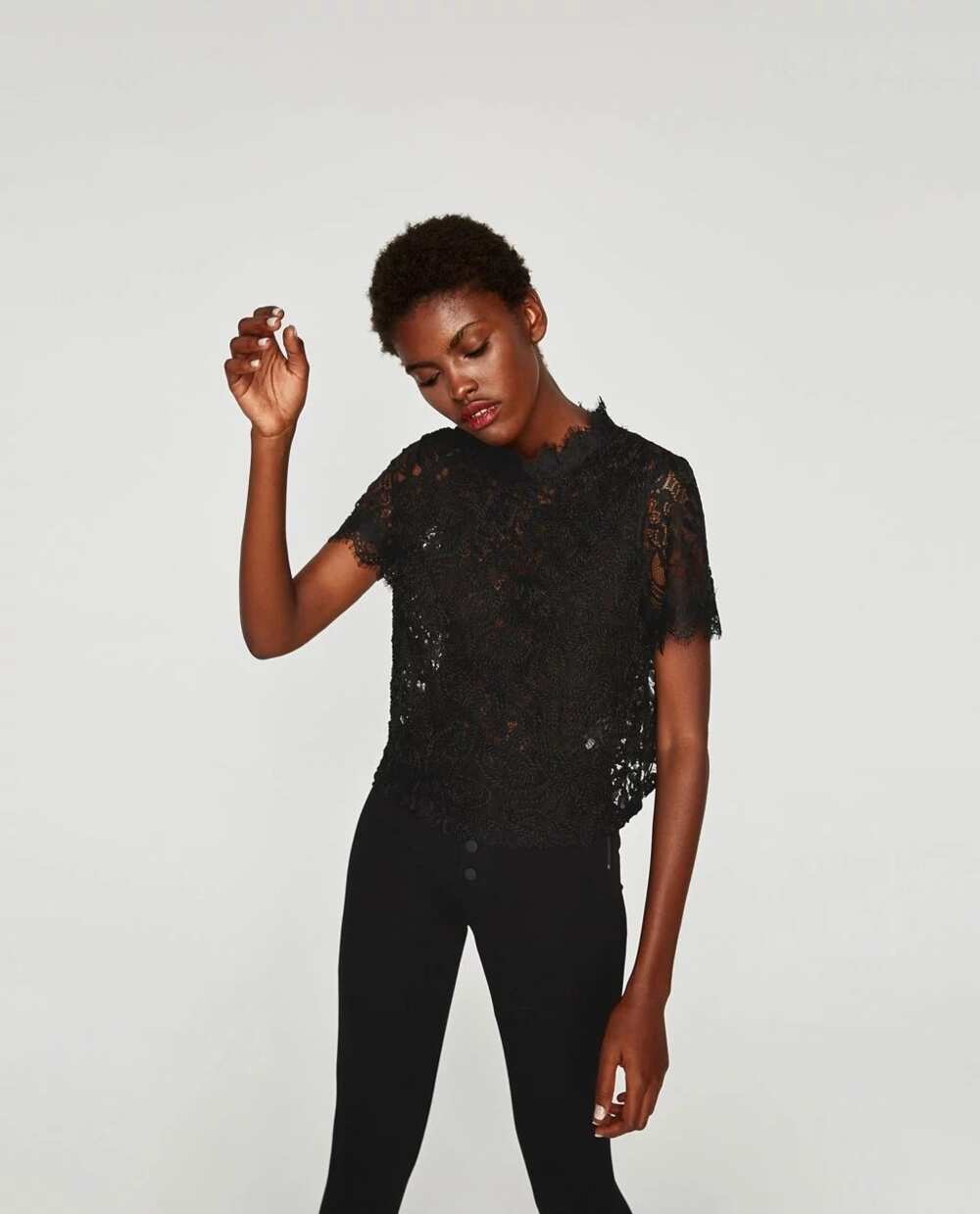 For the evening attire, you can wear black cord lace tops. Such option is perfect on every lady without exception. A silk top with trendy delicate lace trim is an elegant option for trousers or a maxi skirt.
Don't forget about the right accessories. For example, dark lace looks excellent when combined with pearls and pastel-colored lace goes with blackened silver.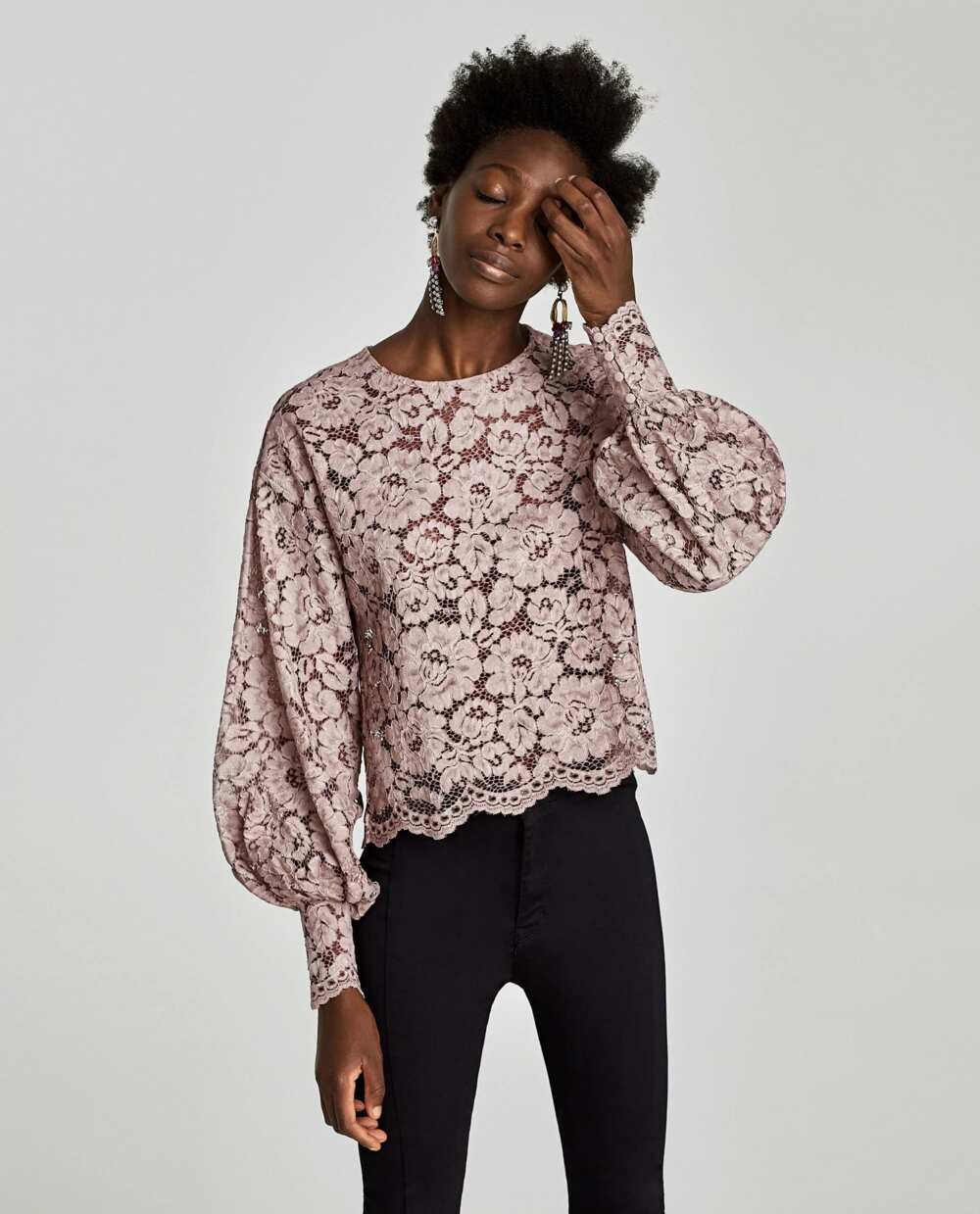 The most commonly used colors for classic lace blouse are white and black. But the trendy color palette 2018 is much more diverse - pink, blue, apricot, yellow, red, and also relevant. Small rare flowers and fantasy patterns are on demand this season for lace tops. These colors give a wonderful charge of vivacity and positive mood!
Besides, lace is present in a variety of blouse and top accessories. Lace collars, lightweight embroidered scarves, frills and flounces and applications are great.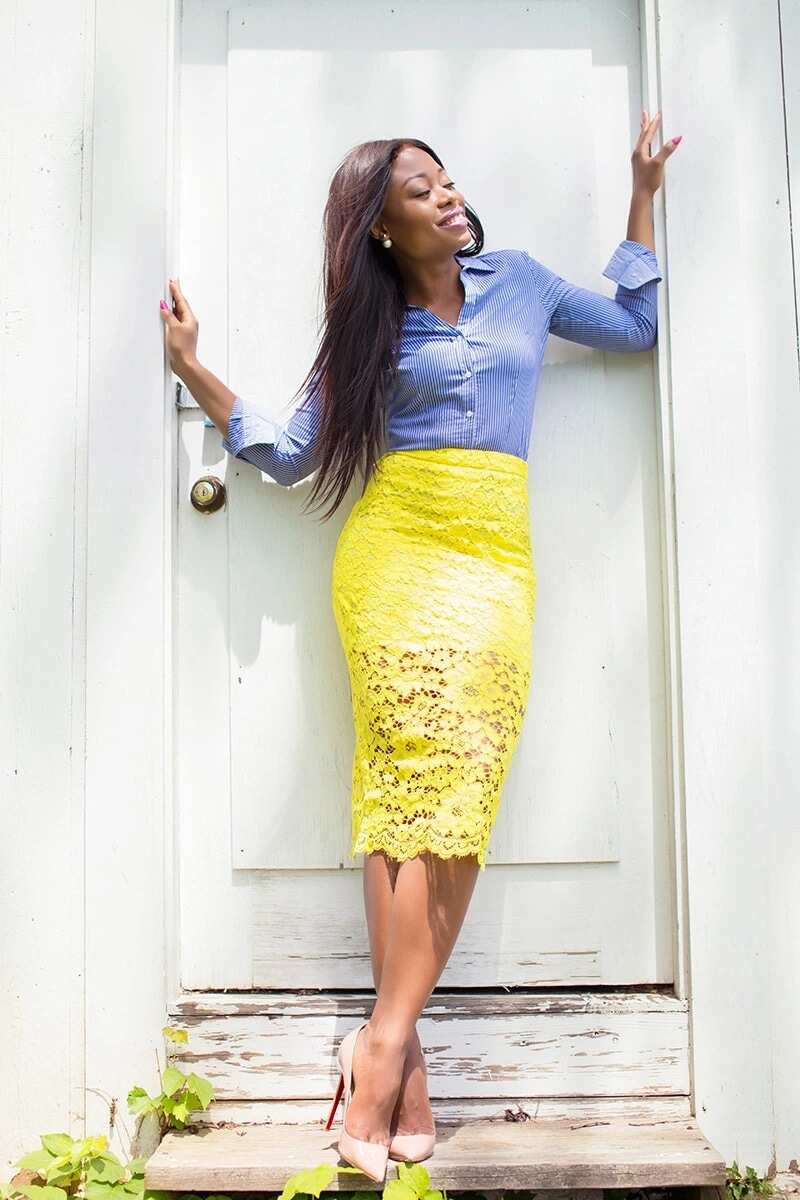 Latest cord lace styles for skirts
The lace skirt is best combined with simple tops, blouses, and jumpers without extra decoration. You can wear such skirts in any weather. Stylish images of modern fashionistas prove it.
It isn't difficult to choose a cord lace skirt. Ladies with small stature and ideal shapes can choose short skirts that visually increase the height and make the legs more slender.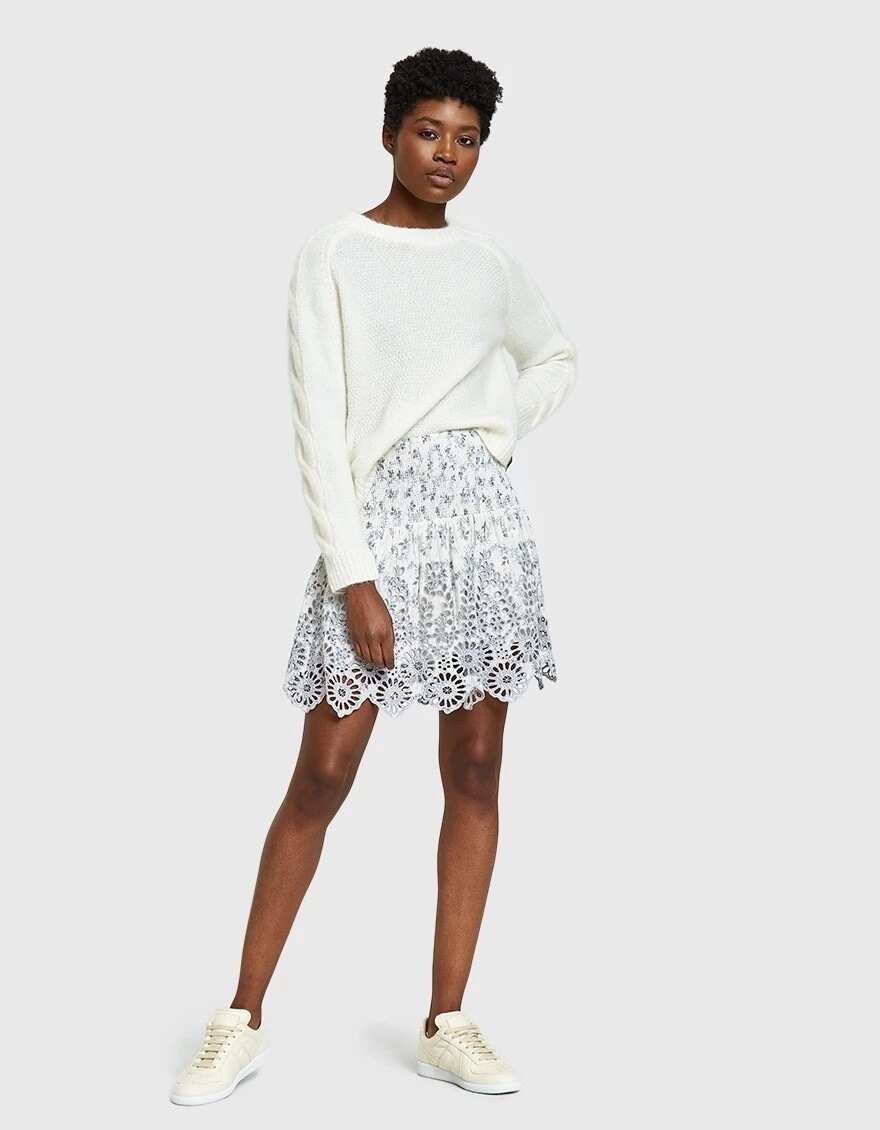 Lace skirts for hot weather can be used as the main material and as trim. A lace maxi skirt gives a refined look and accent attention to the slim figure.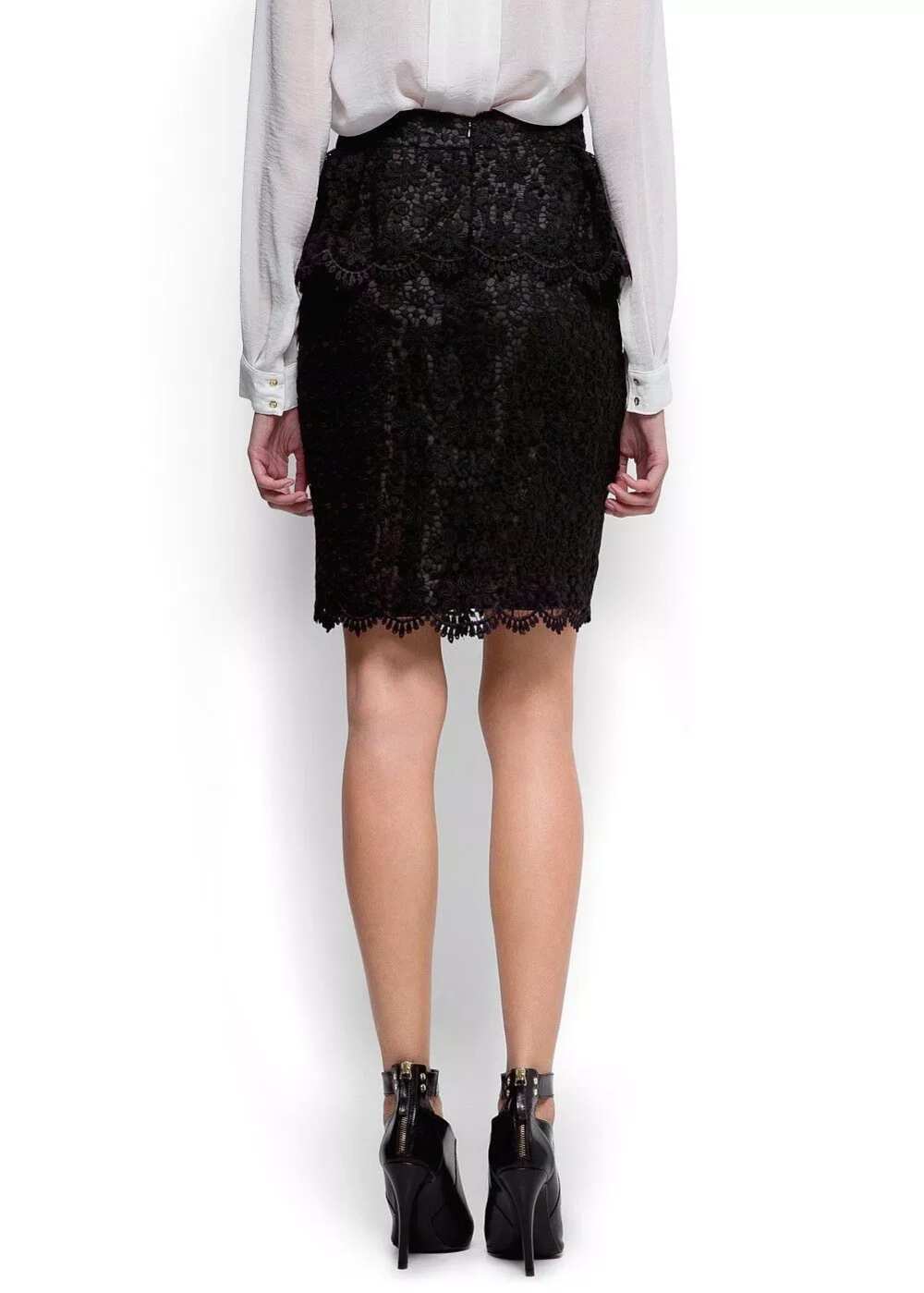 One more interesting option is a skirt with lace peplum. Lace peplum has different forms. It can be made as a simple flap, light, voluminous ruffs, wings on the sides, flounces and so on.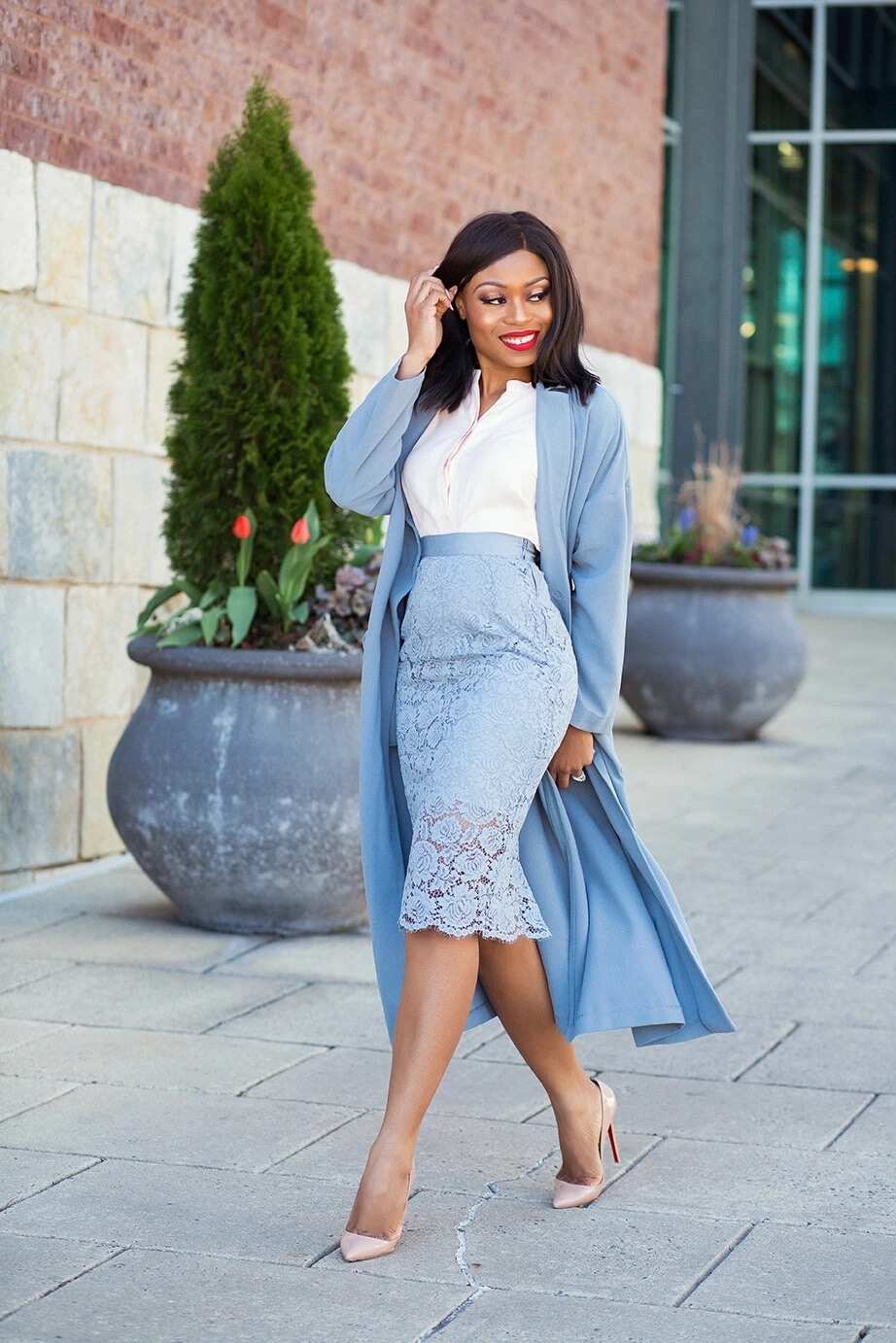 A double skirt with lace always looks impressive. Often, lace is combined with chiffon, silk and satin. Lace skirts can be one-colored, multi-colored colors and have different inserts, details or decor.
Choose a casual skirt of pastel tones, such as pink, lemon, green or violet. Take turquoise, beige, and other delicate colors too. For the evening outfit, use coral, black, red or burgundy skirts.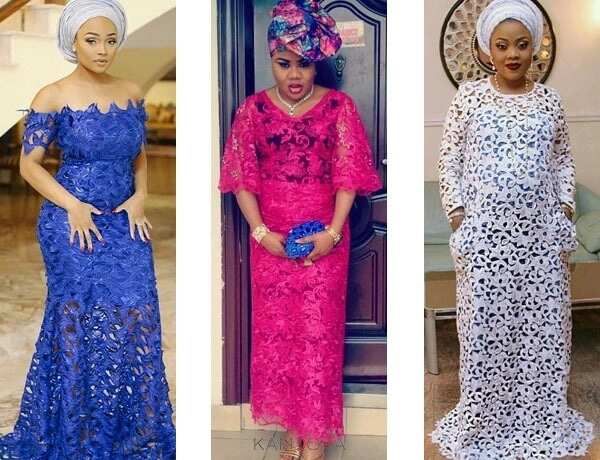 Aso Ebi styles with cord lace
Speaking of the latest trendy styles for the cord lace skirts and blouses, we cannot ignore Aso Ebi style. With the cord lace women make gorgeous dresses and traditional lace blouse and wrapper styles. Aso Ebi style is perfect for every occasion, aside going to the office. Free your imagination when creating such outfits.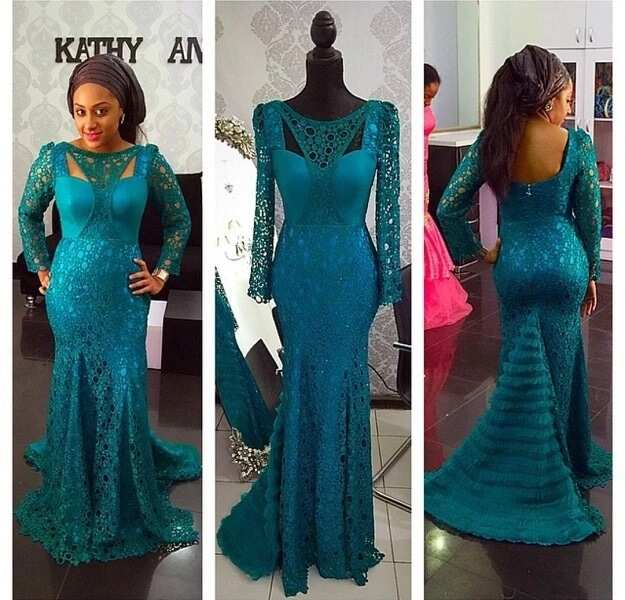 You can sew a dress or blouse and wrapper entirely from cord lace. It's quite dense material and holds shape perfectly. Choose a straight silhouette and minimal decor.
Maxi or midi dress, skirt or wrapper is what you need. Use a minimum of decorative elements for the blouse. You can leave your shoulders or back open and make flared sleeves.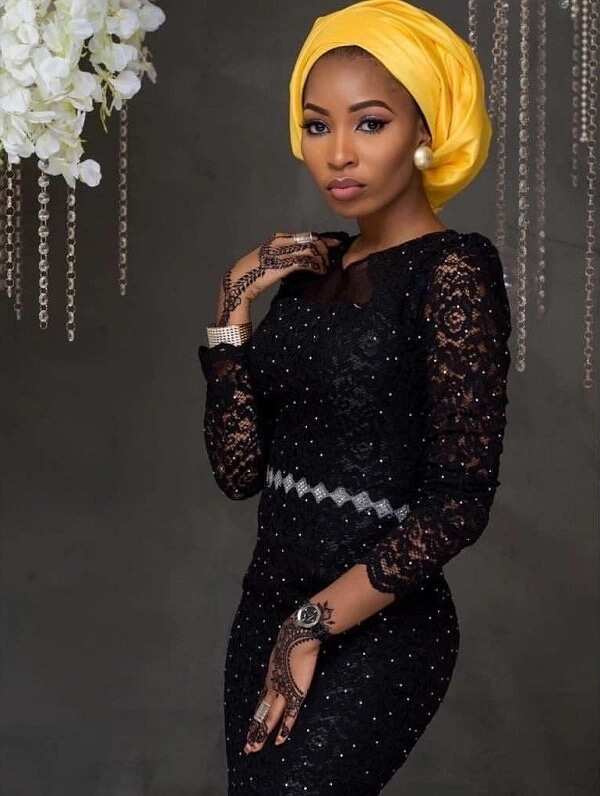 Ladies use a lot of embroidery, sequins, and beads in Aso Ebi style. Choose small rhinestones for lace fabric, and place them chaotically around the décolleté line and shoulders.
If you don't use lace as a basic fabric for Aso Ebi outfit, then it's good to make trendy ruffles and frills for the blouse this season and decorate the skirt's hem or use lace for the peplum.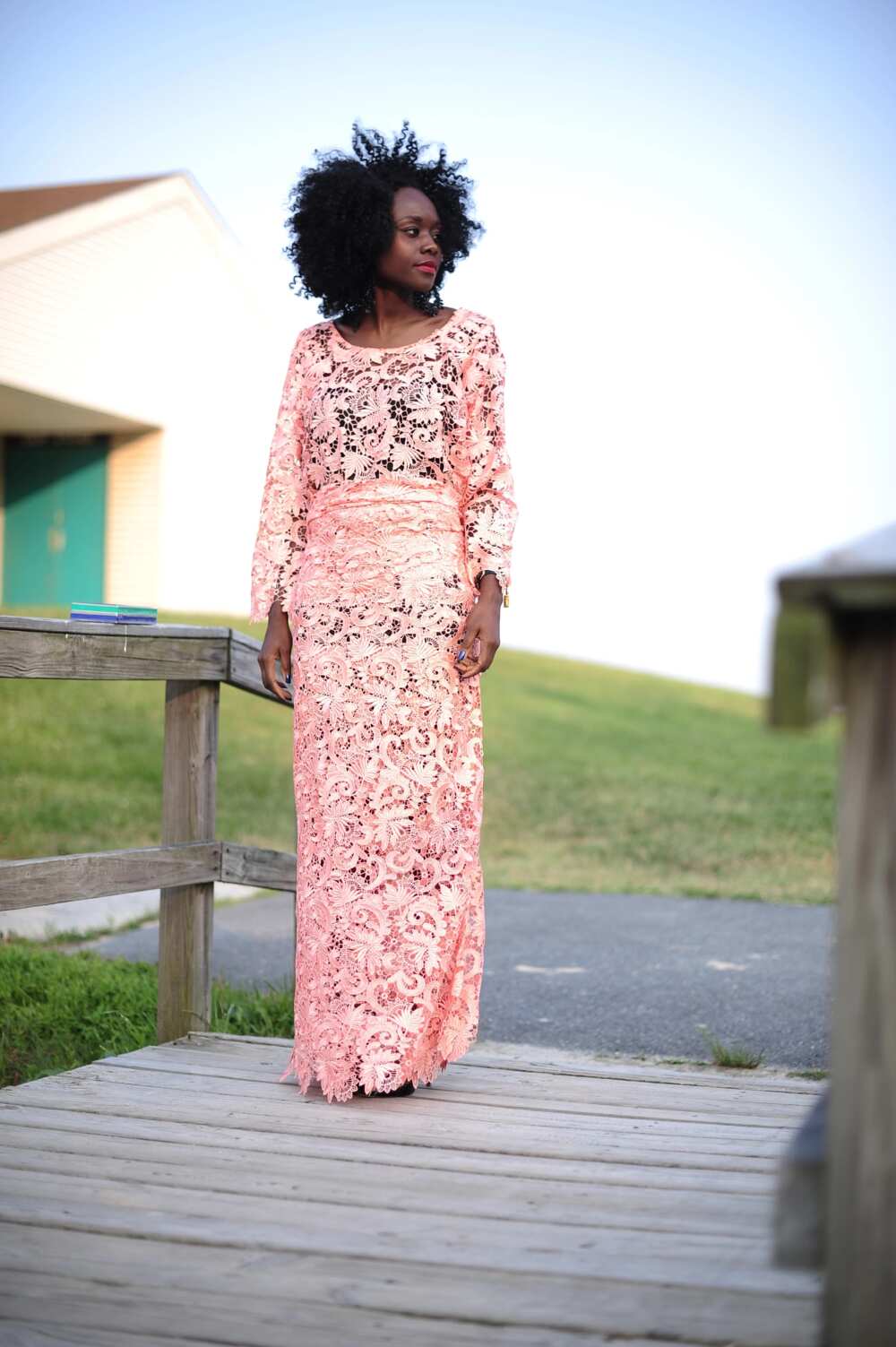 The color palette in Aso Ebi styles can be very diverse. Any bright colors are welcome. But to create a more sophisticated image, take pastel tones. Beige and powder pink remain in trend this year.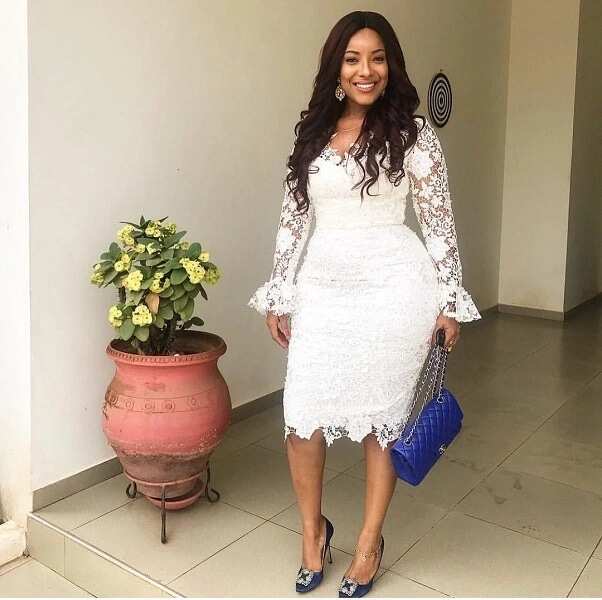 It seems, the latest lace styles firmly won their place at the fashionable Olympics. Each Nigerian lady can choose an outfit to her taste from a wide variety of designs.
READ ALSO: Latest jumpsuit styles in 2018
Source: Legit.ng