Zidane leaves Real Madrid
Zinedine Zidane leaves Real Madrid, after leading the club to three UEFA Champions League title in a row, setting a record of being the first manager in football history to win it three times consecutively. Learn more about his announcement to leave Real Madrid and the reasons behind it.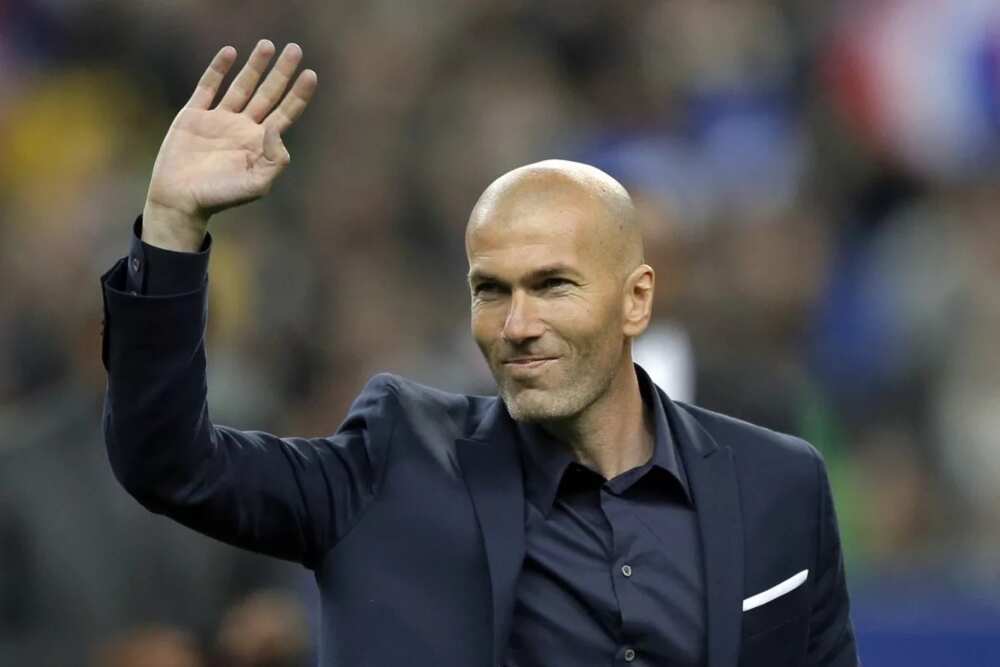 The latest Real Madrid news this week is the shocking exit of Real Madrid head coach, Zinedine Zidane. The coach announced yesterday that he would not be in charge of the European champions next season after resigning from his position as the head coach. He announced he would be leaving the club after two and a half seasons in charge of the first team.
Zidane became the manager of Real Madrid in January 2016 after the sacking of former manager Rafael Benitez.
His decision to leave the club came as shocking news to every Real Madrid fan and football fans all over the world. Most especially because he just led the club to a third consecutive UEFA Champions League title five days ago. Announcing his resignation at the press conference he held yesterday, Zidane gave some reasons why he had to quit as Real Madrid coach at this time.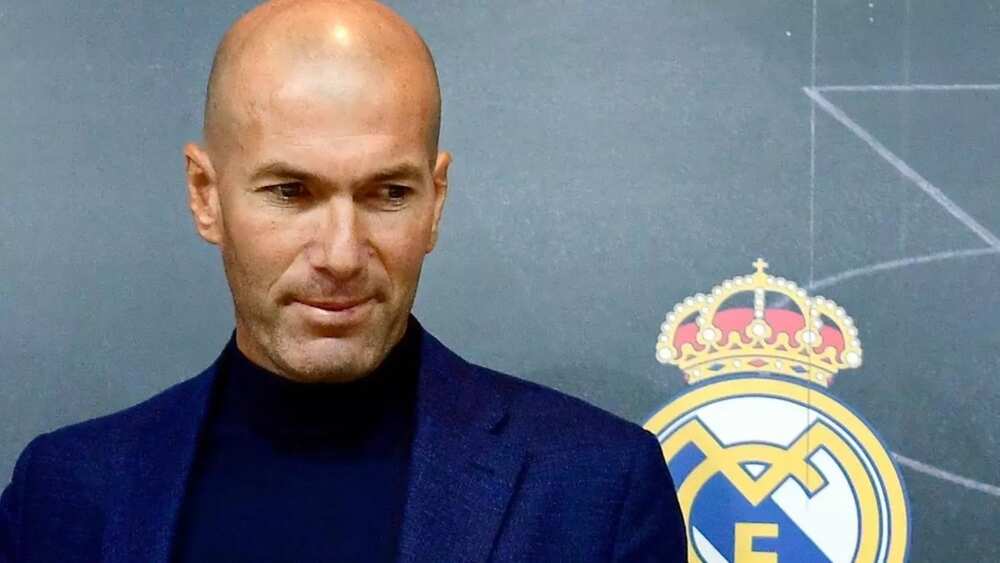 "This is the right moment. I am a winner and if I don't see it clearly that we will keep winning, it's time for a change. This club needs a change to keep winning. With me it would have been complicated to keep winning."
Zidane continued by saying:
"I love this club. What I think is that this team needs to continue winning but I think it needs a change, a different voice, another methodology."
READ ALSO: Top ten most expensive trophies in football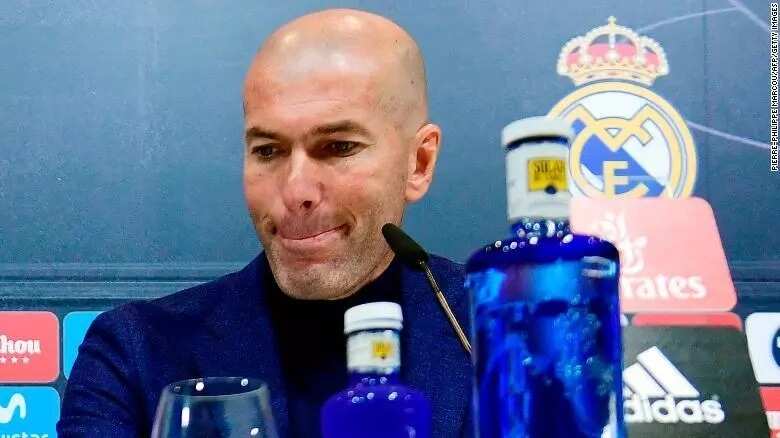 He also spoke about the difficult season they team faced in his last season finishing third on the league table with seventeen points behind the La Liga champions FC Barcelona and also losing at home to Leganes in the quarterfinals of the Copa del Rey tournament.
"This year the worst was losing the game against Leganes in the second leg of the Copa Del Rey. I won't use the word but you know it."
"We went through good moments but also complicated ones, and I don't forget them," Zidane said. "I want to leave when everything is going well. This is a good moment to end it well."
He also spoke of his greatest achievement as Real Madrid coach:
"As a coach, there were a lot things, like winning the Champions League, but if there was one specific moment, it was to win La Liga in 2017. It was the greatest thing."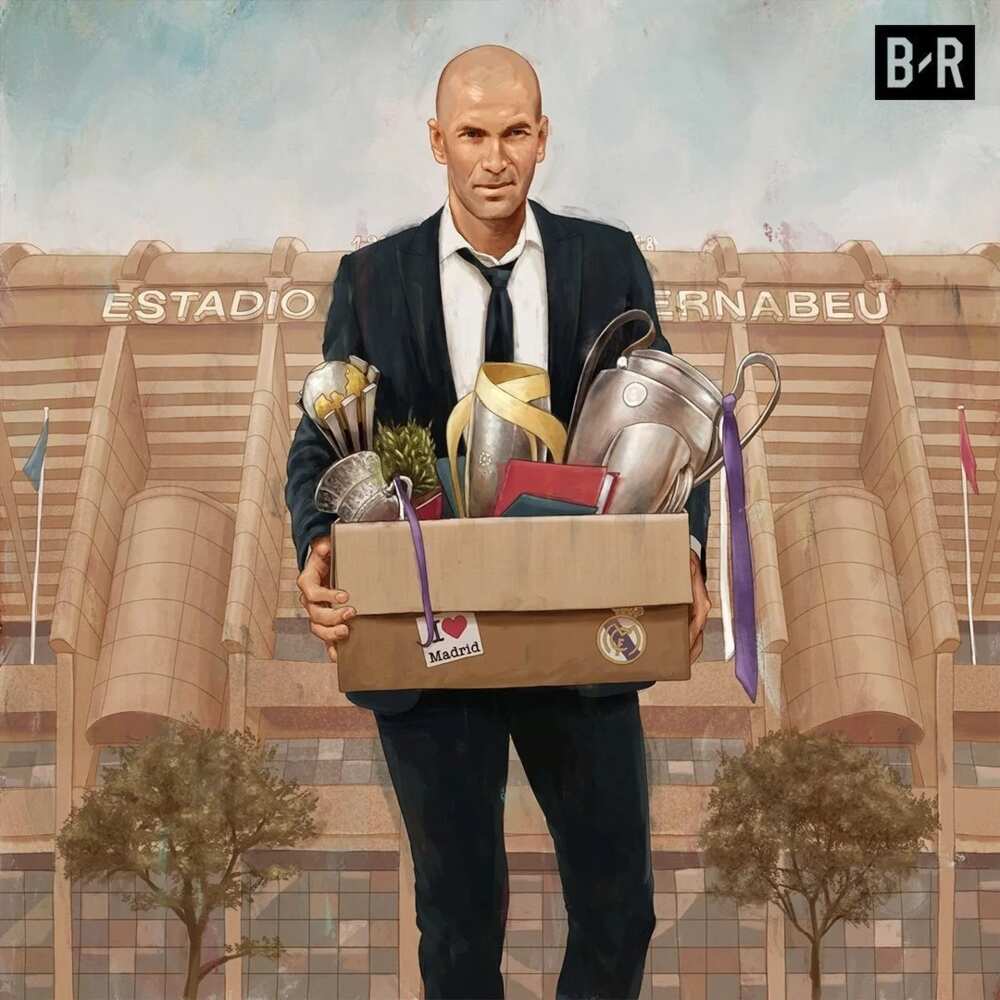 Zinedine Zidane also thanked the players:
"I think the players need a change but I should thank them because at the end of the day it's them that fight out there and this is a club of very high expectations. We always want more and more, I couldn't ask for more from these players but now is the time for them to have a different voice in the changing room. It's not as simple as just staying. I think it would be difficult to keep winning if I stayed. The squad already knows. I've not talked to them all individually but they all know. I've sent a message to all the squad and I've spoken to Sergio Ramos."
He also had this to say to the fans:
It can be a 'see you later.' Madrid has given me everything. I will be close to this club all my life. But the decision, for many, doesn't make sense. But it does to me. It is the moment to make a change. I think it is the right decision for everyone. I have to thank the fans for all their support and love. We have had complicated moments of the season when you are not at your best, the fans push you, and that made us better. There are really beautiful moments, ending in a spectacular moment winning the third Champions League, but there are hard moments too. I think it's the right time."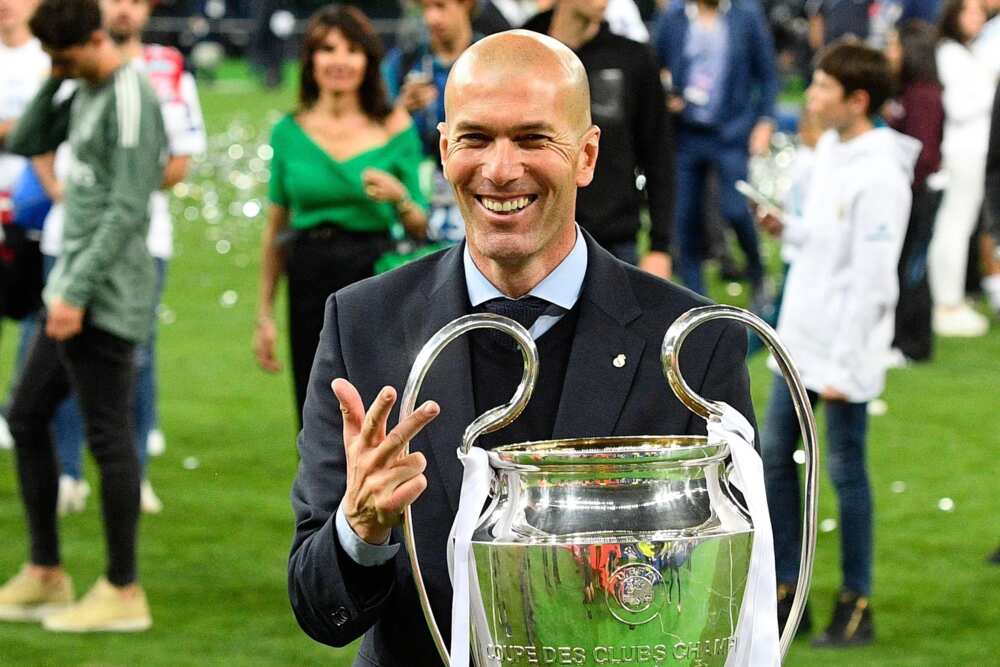 Sitting alongside Zidane at the press conference was the president of Real Madrid football club, Florentino Perez. The president who looked sad had said the decision of the star coach was very unexpected. He also stressed that the day of the Zidane resignation as the coach is the sad one for him and for all who work at Real Madrid. Florentino Perez added that unfortunately they could do nothing but respect and accept the decision made by the coach.
Zidane who had a successful career as a player at Madrid and now has had a successful run as their manager is leaving on a high note. And he deserves a lot of respect for what he has achieved.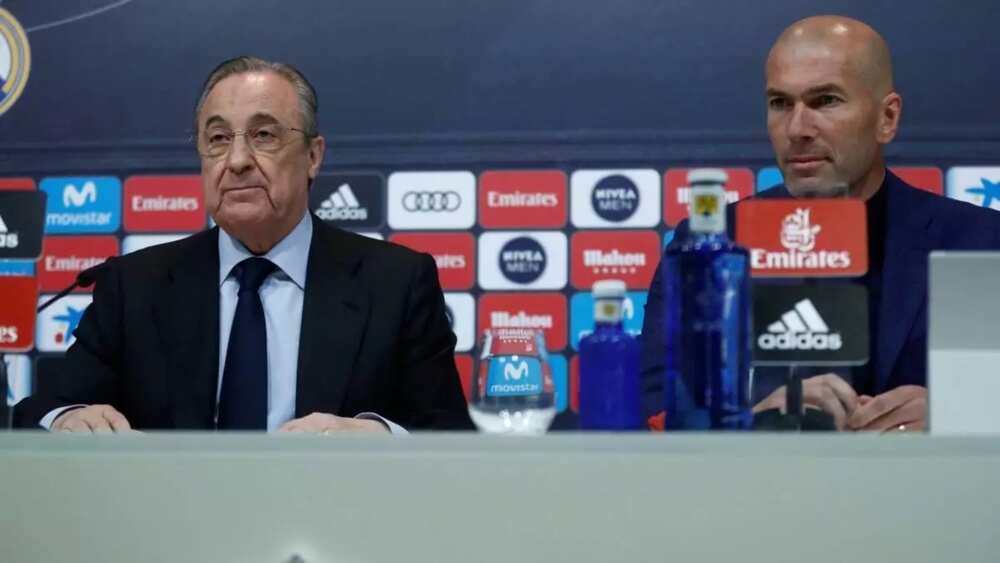 Zinedine Zidane achievements as Real Madrid manager
The now former Real Madrid coach enjoyed a successful two and a half years in charge of the first team of the football club. These are the trophies he won:
La Liga Title 2016–2017 season
Supercopa de España 2017
UEFA Champions League 2015–2016, 2016–2017, 2017–2018 (the first manager in history to win it three times in a row)
UEFA Super Cup 2016, 2017
FIFA Club World Cup 2016, 2017
It seems highly unlikely that Zidane will be managing another team next season. He said at his press conference that he would not be coaching another team anytime soon. Most likely he will be taking a sabbatical. But he will surely be missed at Real Madrid next season. Hope he will be back someday.
READ ALSO: Champions League top scorers in history
Source: Legit.ng