Sade Adu braids hairstyle ideas
Here we have another great idea for your hair. Convenient and beautiful Sade Adu hairstyle is the best way to treat your braids. You don't need anything special to create a look inspired by a famous singer. Let's see the variations.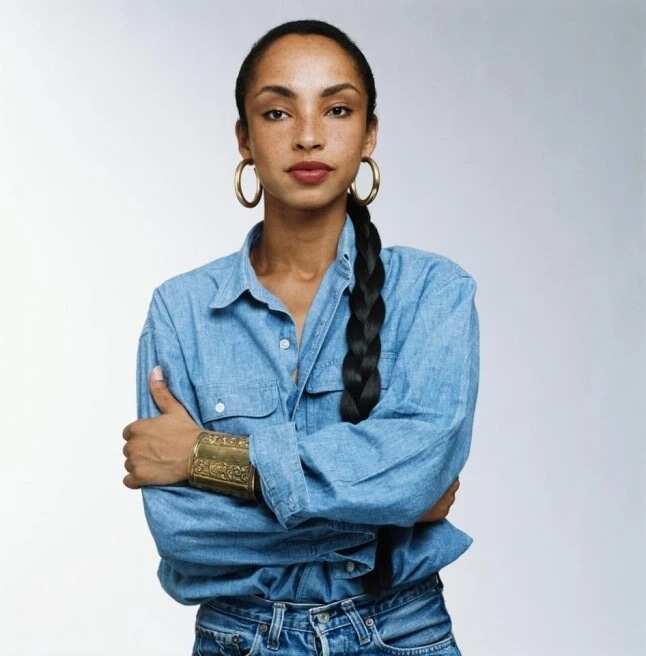 The origin of Sade Adu's hairstyles
We are thankful for this, one of the most popular natural braids hairstyles to spectacular singer Sade Adu. It was a favorite hairstyle of the Nigerian-born singer during her heyday.
In this hairstyle, the hair is braided in one direction to the back side of the head. Of course, many women pulled their hair back before Sade, but this singer made it extremely popular. Sade Adu hairstyle has even been included in the dictionary of neologisms.
READ ALSO: Yoruba hairstyles and their names
Let's consider how it looks in the case of braids and what are the variations of the style.
Natural braids hairstyles inspired by Sade Adu
Braids are another popular hairstyle in Nigeria. Braids give a huge space for experiments and of course, Sade Adu hairstyle is great for braids. The number of variations and combinations are huge.
The look of Sade Adu hair inspires women, so they use this style in combination with different shapes, colors, and variations of braids.
The simplest way is to pull the braids back.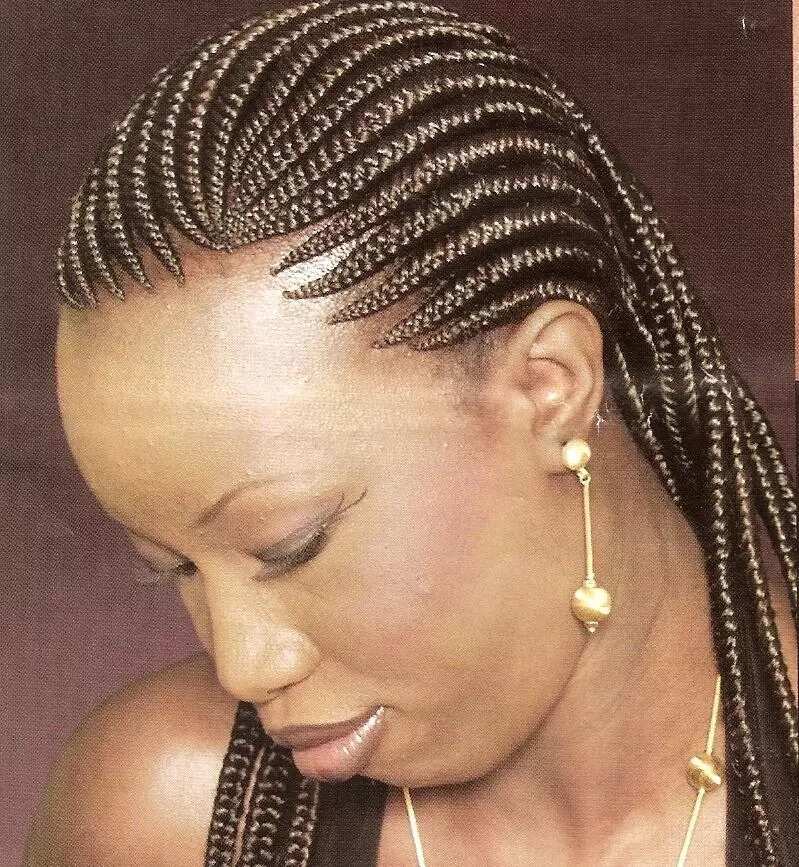 Sade Adu weaving hairstyle is another idea. This is the field for experiments with braiding because every style of braids is good for Sade Adu hairstyle.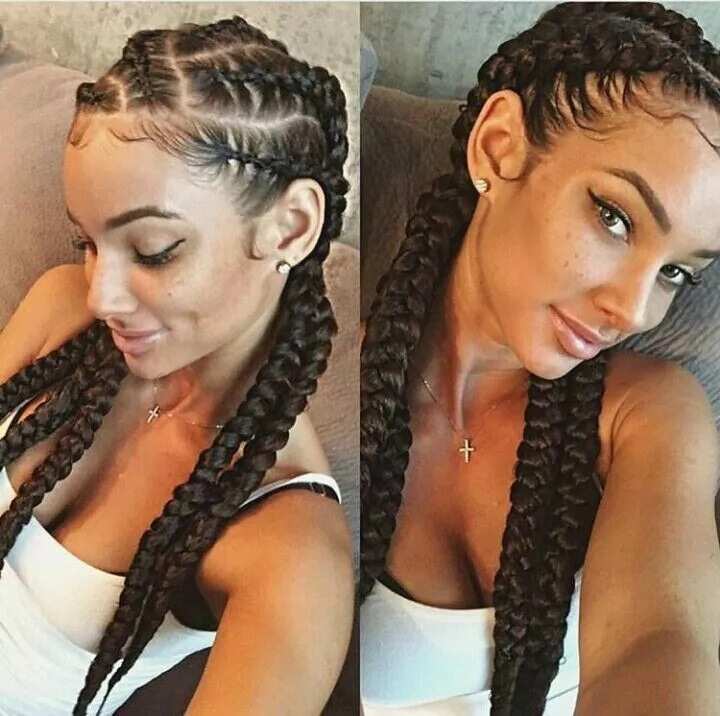 Put your braids in the bun and place it at the back side of the head.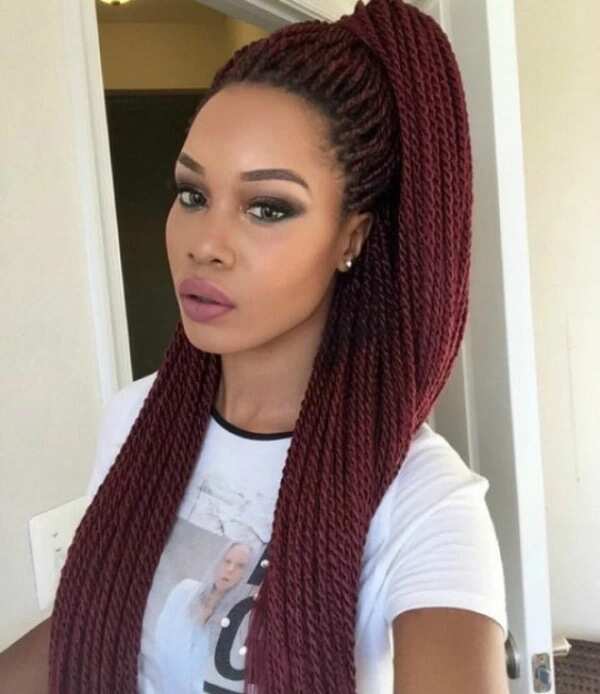 Another idea is to put just one side of the hair back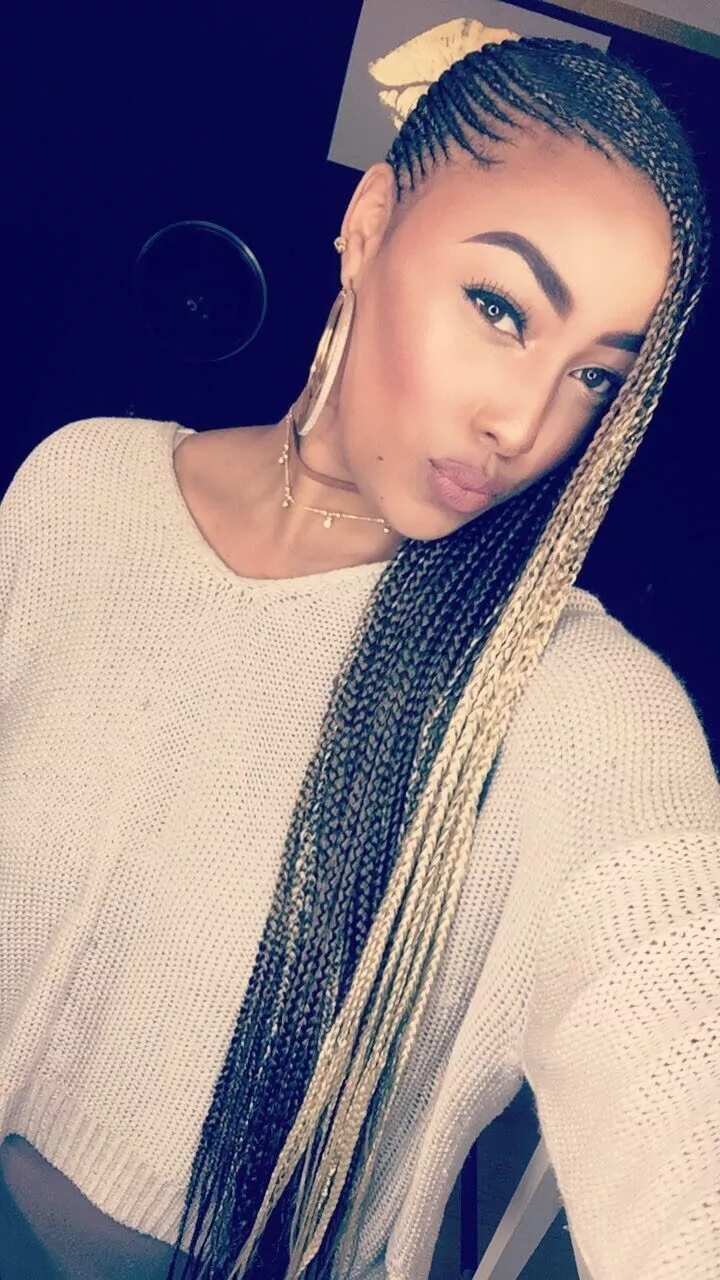 Don't forget about different beads and decorations for your braids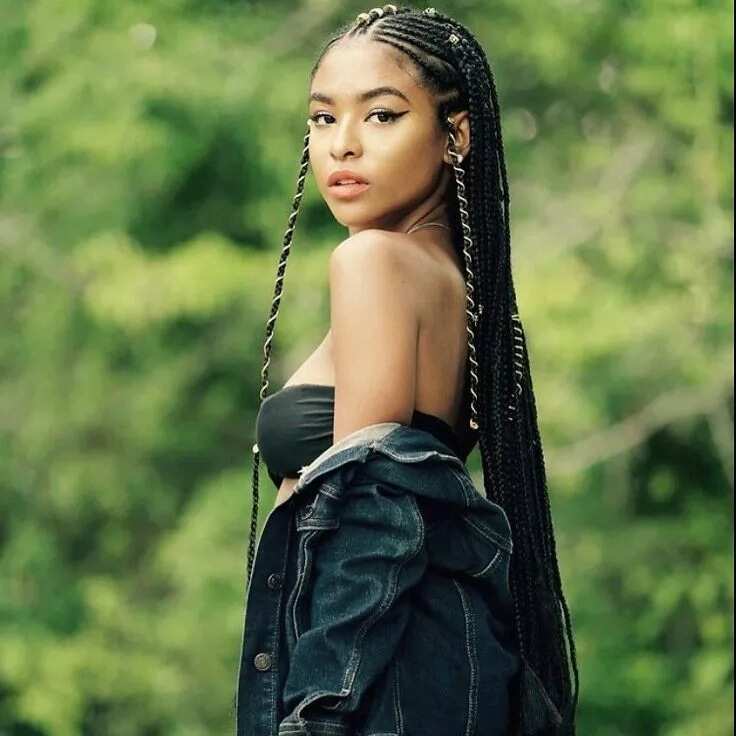 As you see Sade Adu inspired many women for the experiments with this style. The advantages of such hairstyle are convenience and practicality. When the hair is directed back, the face is open and nothing disturbs you, so the style is good for those who have long braids.
READ ALSO: Nigerian weavon hairstyles 2018
Source: Legit.ng