APC to PDP: Follow Mantu's example and confess
- The All Progressives Congress (APC) has sent an urgent message to the opposition Peoples Democratic Party (PDP)
- The APC wants the PDP to confess their sins against the country
- The ruling party was reacting to a recent statement made by former Deputy Senate President, Ibrahim Mantu
The APC has called on the opposition PDP to follow the example of one its leaders and former Deputy Senate President, Ibrahim Mantu, and confess to their sins against the country instead of indulging in name calling.
The call was made in a statement sent to Legit.ng on Saturday, March 31, by the ruling party's national publicity secretary, Mallam Bolaji Abdullahi.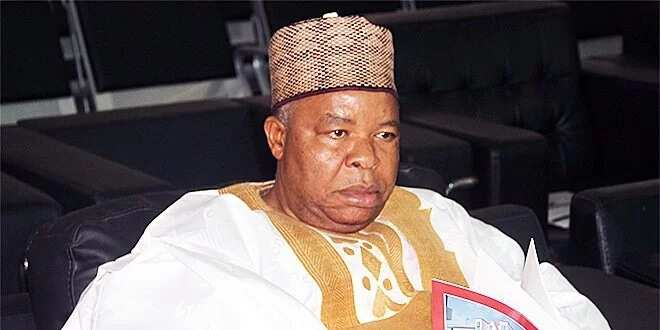 READ ALSO: APC Non-NWC NEC Forum endorse tenure extension for party executives
According to the statement, the PDP should confess to their sins against Nigerians, before restitution could be considered.
"Apparently burdened by guilty conscience, the PDP national chairman last week apologised to the nation for the years of misrule that his party has brought to the country. The APC noted this apology but asked the PDP to go a step further and confess to their sins before restitution could be considered.
"Instead of taking this path to redemption, PDP has engaged in fruitless "you too" accusations and name calling. This is further evidence that PDP is not ready for repentance and only offered the apology with the hope that Nigerians will grant them amnesty and a short-cut back to power.
"However, now that Senator Mantu has belled the cat, by confessing to how he has helped the PDP to rig elections in the past, we hope that PDP will follow the bold example of the former Senator and confess to their other sins against Nigeria," the statement read.
Senator Mantu had disclosed that he helped to rig elections by providing financial inducements to officials involved in the conduct of the polls during an interview with Channels TV.
He admitted to having bribed electoral and security officials, even agents of other political parties in order not to raise any objection to the outcomes of the elections.
PAY ATTENTION: Read the news on Nigeria's #1 new app
PDP's Magnificent 7 for 2019 on Legit.ng TV
Source: Legit.ng