Best university in Nigeria for pharmacy - Top 10
Pharmacy is an interesting field of study and a great choice for your future profession. This discipline syndicates knowledge in chemistry and medicine to serve your nation's good will. Many Nigerians wish to study pharmacy because it provides incredible opportunities and independence after graduation. What is the best university for pharmacy in Nigeria? Let's look closer at the higher educational institutions where you can study this course.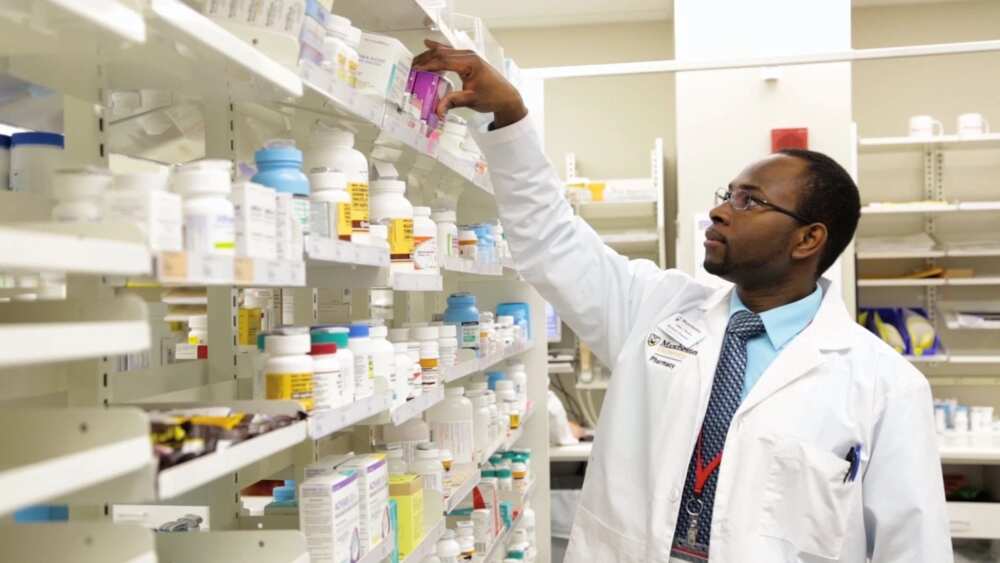 Of course, we should note that pharmacy in Nigeria is a wonderful field of study for students who are serious and like to study. It requires reading many complicated books, practicing, and learning every day of your life even after graduation.
It is better to study courses under pharmacy at the top universities that are accredited by NUC (this is Nigerian governmental organization responsible for higher educational institutions, courses, and programs) and offer modern equipment, interesting disciplines, and well-known professors.
The best university in Nigeria to study pharmacy
We'll discuss the 10 best choices you can make along with courses you can study under pharmacy in Nigeria. You can select your best university in Nigeria for pharmacy; we only want to share this ranking possibly to ease your choice.
1. UNILAG or University of Lagos
Those pupils who are looking for excellent education can choose the University of Lagos to study pharmacy. It has this faculty to train future pharmacists as well as pharmaceutical scientists.
The studies are available to both undergraduate and postgraduate students. In other words, you can continue your education after earning your bachelor degree and keep developing to get a better job afterwards.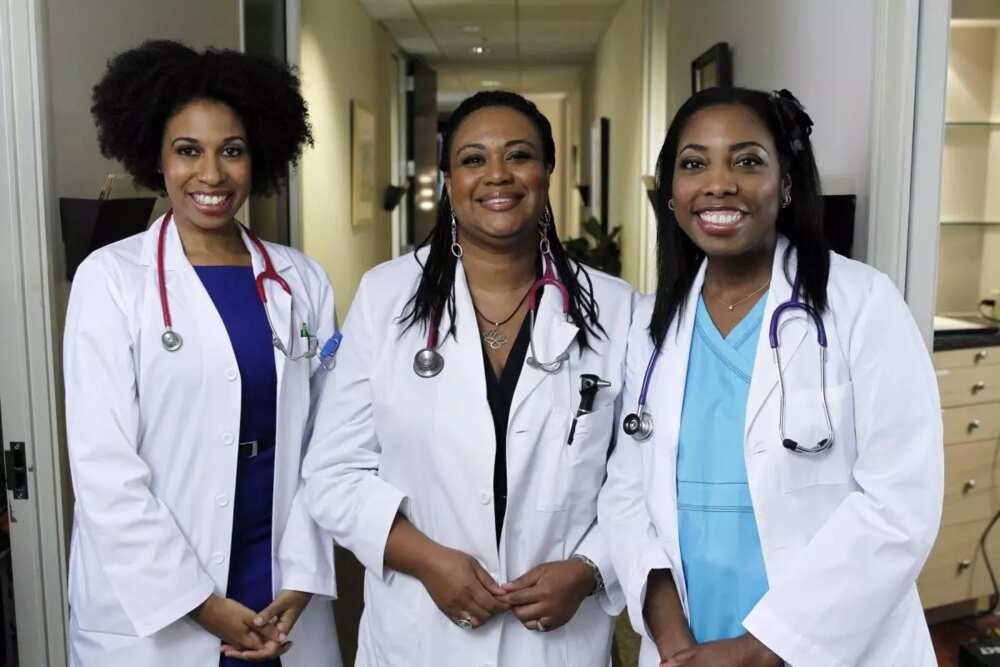 2. UNN or University of Nigeria
Founded over 60 years ago, this is a trusted place to get a higher education after graduating from a Nigerian school.
You can apply for the Faculty of Pharmaceutical Sciences. It has 7 departments where you can receive valuable knowledge in different spheres such as environmental medicines, chemistry, biotechnology, management, and other fields that are closely connected to pharmacy.
3. UNIBEN or University of Benin
This federal institution was founded in 1970. It has the faculty of pharmacy, great lecturers, friendly atmosphere, and opportunity to learn what you are interested in the most.
Like other great universities in Nigeria, UNIBEN teaches different disciplines related to pharmacy such as technologies, chemistry, microbiology, toxicology, and others. All students also have to study the clinical and practical pharmacy as this is extremely important to understand and get skills after graduation.
4. UI or University of Ibadan
Being the 1st Nigerian university, UI is a perfect place to study. This educational institution boasts the longest history in the country; it was founded back in 1948.
It offers pharmacy faculty to all prospective students who want to work in healthcare sphere. The faculty consists of six departments that include all modern disciplines for the twenty-first century such as toxicology, clinical pharmacy, chemistry, microbiology etc.
Graduates from UI find jobs in medical centers, hospitals, research institutes, and other organizations.
READ ALSO: Public health jobs in Nigeria 2017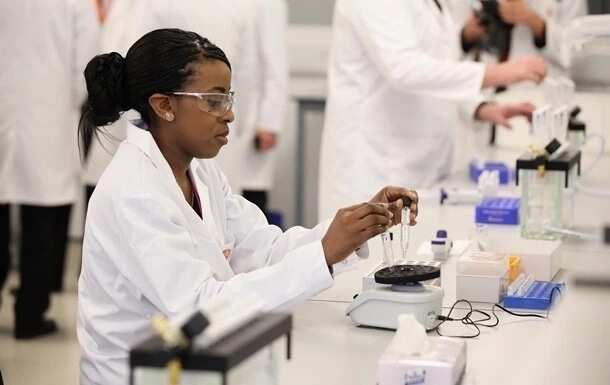 5. OAU or Obafemi Awolo University
Existing since 1962, this is also a wonderful institution to study medical sciences. Actually, a big number of pharmacists who work within and outside the country have graduated from OAU.
There are several related departments in this university, including pharmaceutical chemistry, pharmacognosy, pharmaceutics, and pharmacology.
6. ABU or Ahmadu Bello University
Great academic knowledge is offered by Zaria's university shortly called ABU. It has the faculty Pharmaceutical Science where you can study various courses.
Besides, this place is known well for its affordable prices. You can get your degree in pharmacy by studying therapeutics, medicinal chemistry, practical and clinical pharmacy, microbiology and pharmacognosy.
7. UNIMAID or University of Maiduguri
Existing since 1975, UNIMAID can be your best choice of a place to study pharmacy. The university has such a faculty and has a professional goal to produce highly educated Nigerians and real specialists who would serve their local communities in the best way.
There are 5 departments here including chemistry, toxicology, pharmacy administration, pharmaceutics. You will be surely trained by professors who are interested in graduating successful pharmacists.
8. OOU or Olabisi Onabanjo University
This state higher institution was founded back in 1982. It offers the faculty of pharmacy to all interested Nigerians.
What departments does it consist of? Let's see. You can study at the department of biopharmacy, pharmacology, pharmaceutical technology, medicinal chemistry, and microbiology. These 5 departments will make sure you gain all the necessary knowledge and skills.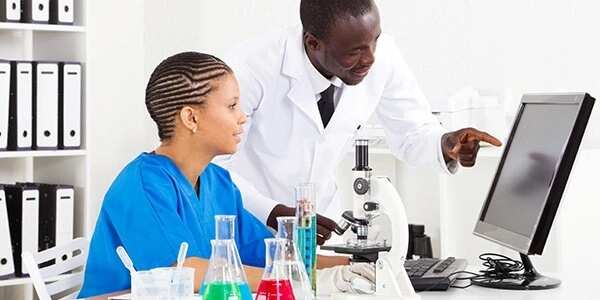 9. Niger Delta University
While this state university was founded only 18 years ago, it is a good choice for students who are looking into pharmacy.
The faculty of pharmacy comprises 6 departments including herbal medicine, microbiology and biotechnology, pharmaceutics, chemistry and clinical & practical pharmacy. All prospective students are welcome to get practical and research skills and theoretical knowledge that is must-have when it comes to your future profession, career, and job.
10. UNIJOS or University of Jos
Existing since the 1980s, this higher educational institution has a faculty of pharmaceutical sciences. You can study such courses as pharmacology, related microbiology and chemistry, industrial pharmacy, biotechnology pharmaceutics, and traditional medicine.
The motto of UNIJOS is to provide education in 'colorful ways' so studying here can be interesting to all students who wish to get modern education.
Many citizens of Nigeria who chose to gain knowledge in pharmacy are now happy with their life and work. Anyone who wants to build a career in this wealthy field of science should first choose the best university to study. This would guarantee all responsible and hardworking students a good career path after graduation. We hope you will find our post useful and helpful for your future choice.
READ ALSO: Top multinational pharmaceutical companies in Nigeria
Source: Legit.ng