Born on March 3, 1985, Femi Opabunmi is a former Super Eagles striker who featured at the 2002 FIFA World Cup thereby becoming the third youngest player ever to have played in the World Cup.
But 16 years after representing his country at the FIFA World Cup championship in Korea/Japan, the player whose performances then caught the attention of clubs like Manchester United and Lyon is currently battling for survival in Ibadan, Oyo state.
Opabunmi exclusively told Legit.ng that he is currently at home in Ibadan with no major means of livelihood and to feed his family has become a serious problem for him since he lost one of his eyes.
While narrating his ordeal, Femi Opabunmi explained that he lost his fortune in efforts to revive his right eye, but till the moment of this article, Opabumni can no longer see with one of his eyes.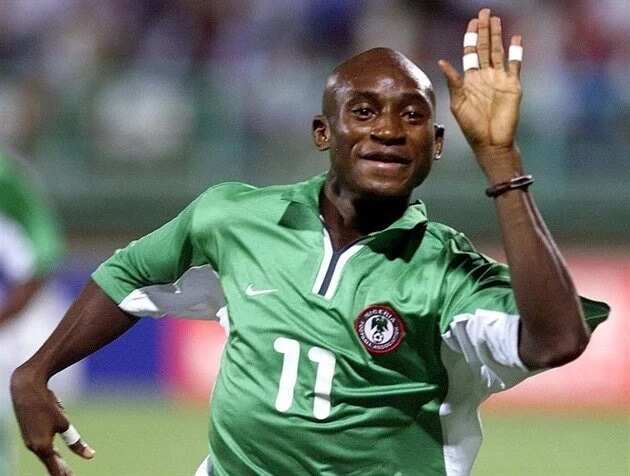 He has now begged football lovers around the world to come and assist him for him not to die in his current unfortunate condition.
''I lost my right eye when I was in France, and since the year 2008, I have been struggling going from one place to another as I was in serious pain.
''The fear was for me not to lose the second eye, and I eventually lost all the money I made in football while trying to help my condition.
''The doctors told me that they can't really figure out what the problem was with my eye, and the pain almost took my life.
''As I am speaking with you now, I am down with no or limited hope to survive, and with a wife and three children, it becomes more difficult for me.
''There is no money, no work to do and no help from anyone except Osazie Odemwingie, Seyi Olofinjana and even Taiwo Awoniyi,'' Femi Opabunmi exclusively revealed to Legit.ng.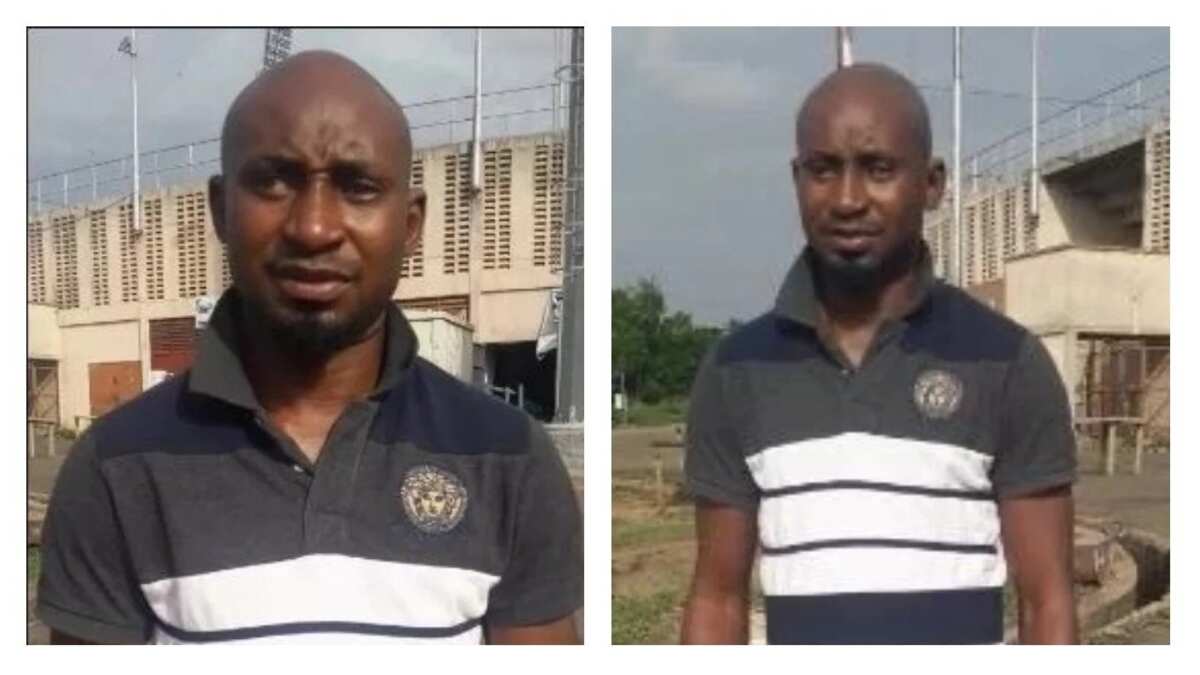 Recently, the president of the Nigeria Football Federation (NFF), Amaju Pinnick announced that the NFF will help former Super Eagles midfielder Wilson Oruma who was said to have lost his fortune to fake pastors.
Legit.ng then asked Femi Opabunmi if he has been contacted by any member of the NFF, but he said no one has contacted him and therefore begged the football house to help him.
READ ALSO: Gerard Deulofeu completes move to Watford from Barcelona
''It is unfortunate that I am in this condition which could happen to anyone regardless of your wealth, I lost millions on my eyes, and if I had not, I will be fine by now with my family.
''I am not saying that my life is the responsibility of the NFF because they never owed me when I was playing for the National team, but I want to beg them and all football lovers in Nigeria to help me as life is currently hot for me to live in. I can do any job as far as I will be getting money to feed myself and my family,'' Opabunmi added.
Opabunmi started his football career in 2001 at Shooting Stars of Ibadaan, and it was his superb goal-scoring ability that paved way for him to be included in the Super Eagles squad that went to 2002 World Cup.
The former Chamois Niortais of France striker made his debut for the Super Eagles in 2002 against Kenya scoring the second goal in their 3-0 win.
(In case you want to help Femi Opabunmi, please contact us at Info@corp.legit.ng)
Top 5 Nigerian football players: who is the best? On Legit.ng TV
Source: Legit.ng