- A newly built block of boys' hostel at Air Force Comprehensive School (AFCS) Uyo has been commissioned
- The hostel was designed and constructed by engineers of the NAF Directorate of Works
- At the ceremony, the Chief of Air Staff, Air Marshal Sadique Abubakar, commended the staff and students of AFCS Uyo for the exemplary and impressive record
The Chief of Air Staff (CAS), Air Marshal Sadique Abubakar, on January 9, commissioned a newly built block of boys' hostel at Air Force Comprehensive School (AFCS) Uyo.
Interestingly, the hostel was designed and constructed by engineers of the NAF Directorate of Works for the comfort of the school's SS3 students, thus expected to be a source of motivation for the junior students to work hard to get to the class.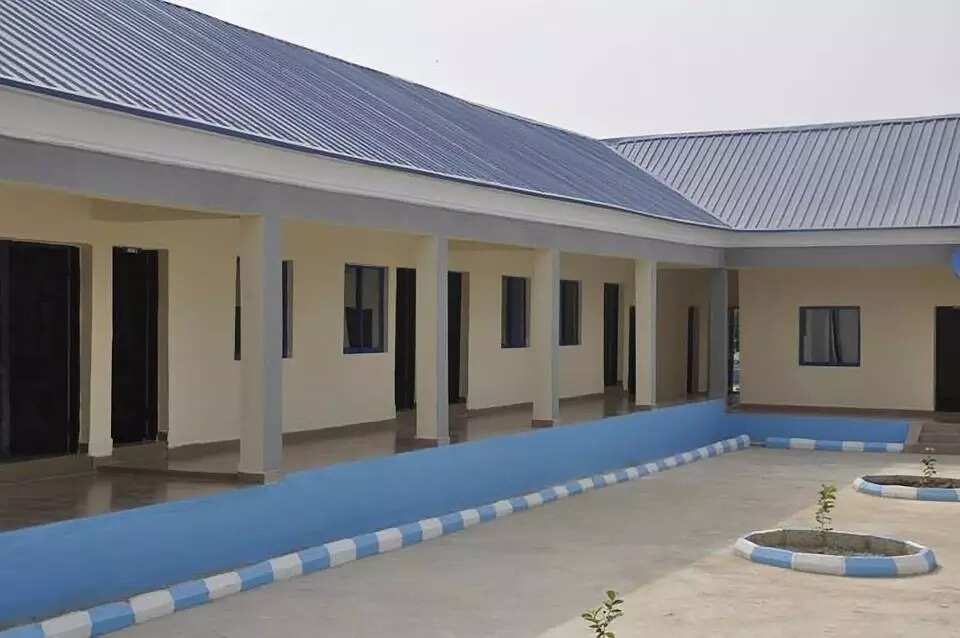 READ ALSO: CAS assures troops of enhanced welfare, immortalizes more fallen heroes
In his remarks at the commissioning ceremony, the CAS commended the staff and students of AFCS Uyo for the exemplary and impressive record they had shown over the years in the Senior Secondary School Examination (SSSE) results as well as other external examinations and competitions.
Air Marshal Abubakar also recognized that the efforts of the NAF in improving the quality of education in all its schools could not have been possible without the unflinching support of President Muhammadu Buhari.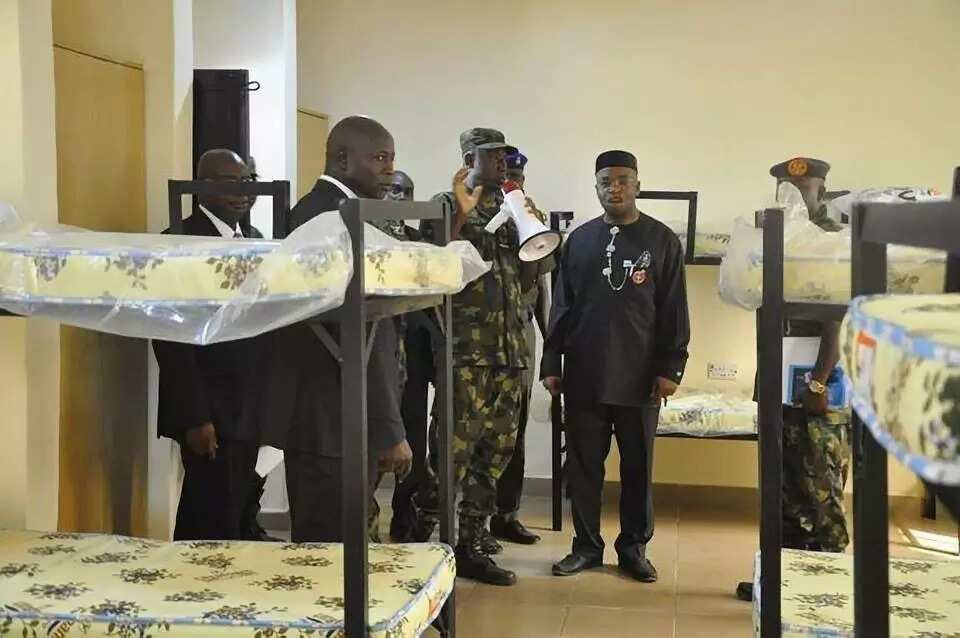 "We are immensely grateful to Mr President for providing the resources and enabling environment for the NAF to effectively deliver on its constitutional roles," he said.
While commissioning the hostel, Governor Udom Emmanuel of Akwa Ibom state observed that the quality of the hostel competes favourably with hostels of old in Nigeria's premier universities.
He therefore, congratulated the CAS on the quality of work done and for improving on the facilities available in the school.
He particularly commended the performance of the School in the last SSCE during which nearly 100 per cent of the students had credits in a minimum of 5 subjects, including Mathematics and English Language.
He then promised that the state government would support the NAF's efforts by completing the building of a block of staff quarters, which it had earlier embarked upon.
While receiving the CAS, who later paid him a courtesy call at the Government House, Governor Emmanuel requested for the establishment of a NAF Base in Uyo towards enhancing security in the State.
He stated the readiness of the state to support such a base with the modern aviation facilities available at the Akwa Ibom International Airport Uyo.
Governor Udom Emmanuel later hosted the CAS and his team of senior NAF officers to a gala night at the Government House Banquet Hall.
Just recently, the NAF commissioned a new hostel accommodation for senior students of the Air Force Girls Comprehensive School in Jos, Plateau state.
A block of 30 by one bedroom fully furnished residential accommodation was also commissioned and it was named after late Corporal Timon PM, NAF00/20247, who died on January 27, 2012 while fighting insurgencies in the Operation Zaman Lafiya.
READ ALSO: Nigerian Air Force acquires new airplanes from Pakistan military
Nigerian Air Force winged 10 flying officers - on Legit.ng TV
Source: Legit.ng