University of Benin notable alumni
UNIBEN is one of the best universities in Nigeria. It stands out amongst other institutions in the country not only because of its professional teachers and modern educational systems, but also, for its impressive long list of notable alumni. We will talk about some of them in this article.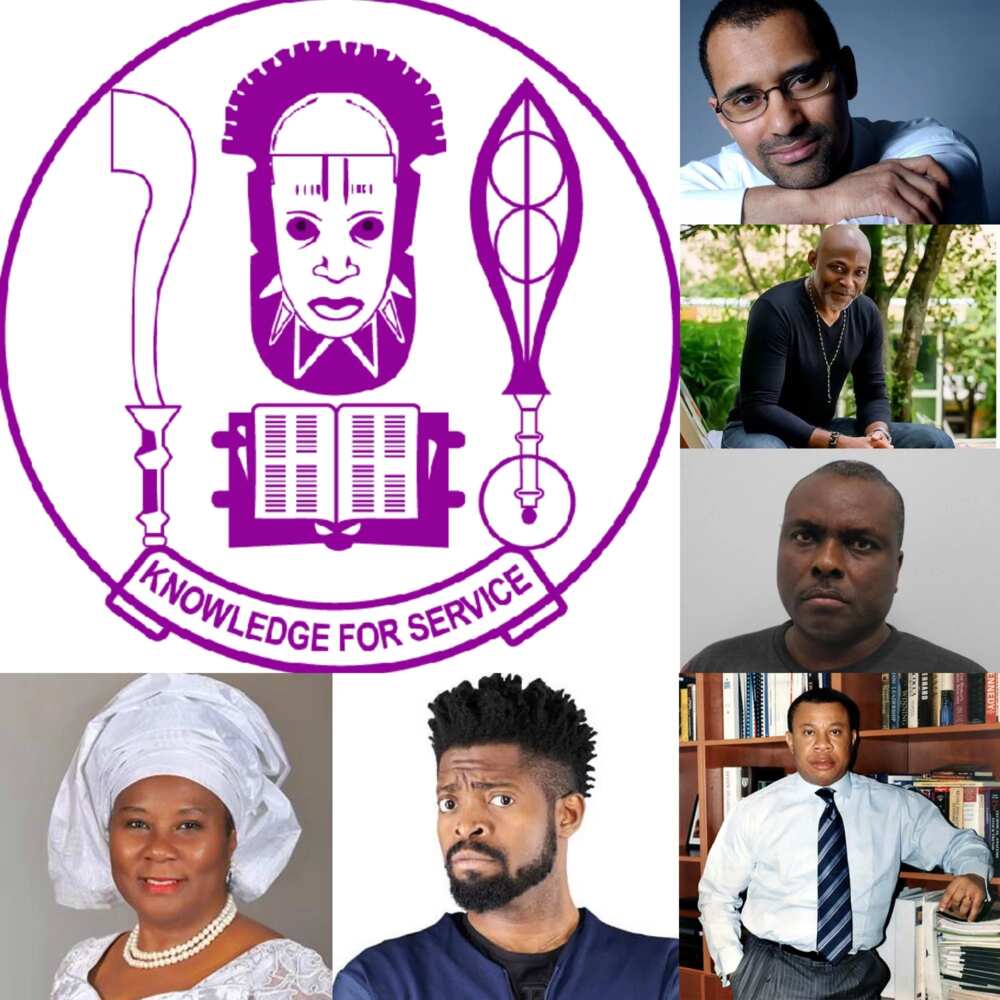 1. Tom Ilube
Tom Ilube is an educational philanthropist and businessman. He is a top ranked person on the list of the most influential people of Britain with African roots in 2017.
He has served as the chief information officer at bank Egg and is the founder of a high school in western London which was opened in 2011, and has quickly become one of the most innovative educational institutions in the country. Tom also manages the credit reference service. He is the CEO of Crossword Cybersecurity plc.
In April of 2017, he was appointed to the BBC as a non-executive director. He obtained his Bachelor's degree in Physics from the University of Benin, and also studied business in London.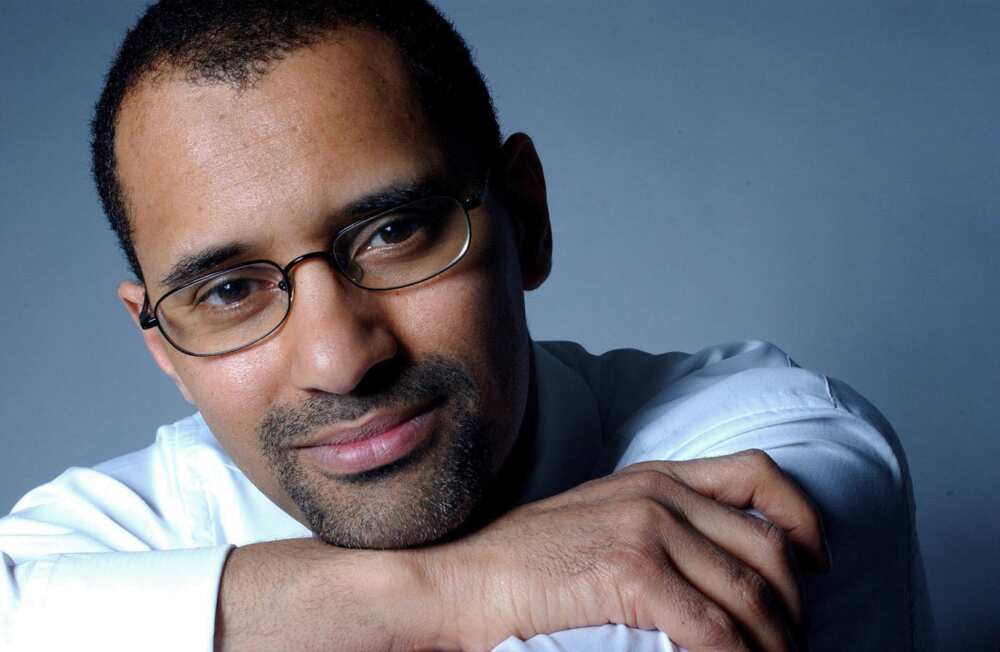 2. Oladipo Agboluaje
Oladipo Agboluaje is a Britain based playwright who studied theatre arts in the University of Benin. His works include:
Early Morning, 2003
God is a DJ, 2006
For One Night Only, 2008
The Garbage King, 2010
Giant Killers, 2013
Threshold, 2014
Immune, 2015
New Nigerians, 2017
READ ALSO: Nigerian Defence Academy notable alumni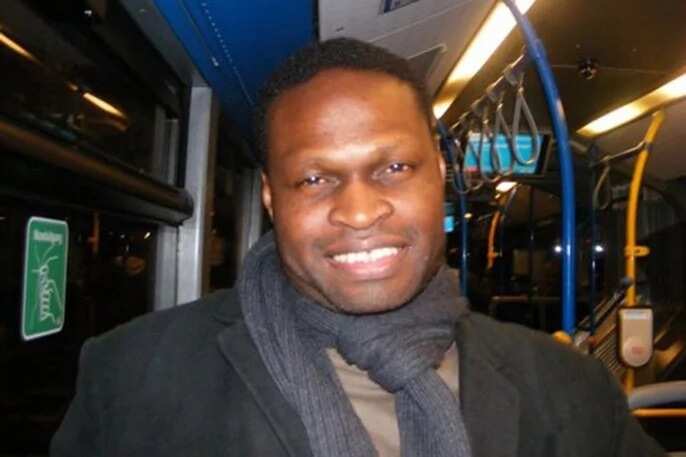 3. Emmanuel Agwoje
Emmanuel Agwoje, who is the CEO of Equator Capital Ltd, also studied at this university. He has 16 years working experience at Allstates Trust Bank Plc; he has also worked in the in the investment banking sphere, and led a restructuring program in Prudent Bank Plc.
At the beginning of his career he worked as a trustee of the Nigerian money market, formulated development programs for the association and created dealer certificated. He was also a member of privatization committees in Bayelsa and Rivers state, providing advice to state authorities on privatization matters. Agwoje also worked on the blueprints for the satellite project.
He has made significant strides in private banking, provision of financial services and has dealt with important customers at private and state levels. His company records rapid growth and profit annually.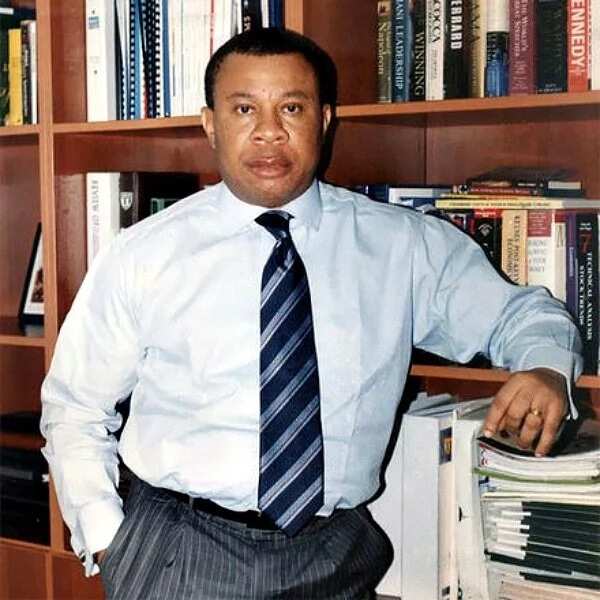 4. Iyom Josephine Anenih
Iyom Josephine Anenih is a successful lawyer, and a Minister of Women Affairs since 2010. Her homeland is Sokoto and she studied law at the University of Benin.
She headed the women's federation of lawyers from 1994-2000 and a PDP leader between 1999 and 2005. She also served as a counselor for Women Affairs in 2006, during Olusegun Obasanjo's administration.
Josephine is one of the NWF founders. This organization allows representatives of fair gender to share global problems of women, and helps ladies in politics. She strives to protect the interests of women in the electoral legislation of Nigeria.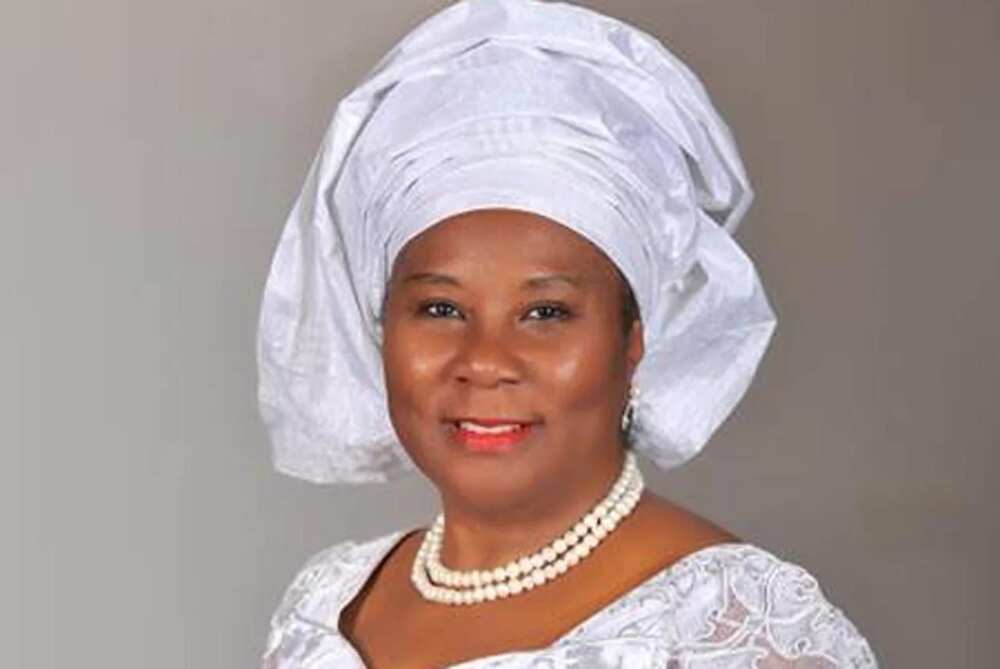 5. Richard Mofe-Damijo
Richard Mofe-Damijo, popularly called RMD, is a popular Nollywood actor who has also dabbled in politics in the past. He a former Commissioner for Culture and Tourism in Delta state. In 2005, he won a Movie Academy of Africa award for the best leading role in a movie. His acting career started from a soap opera called Ripples; he has also worked as a reporter for several newspapers.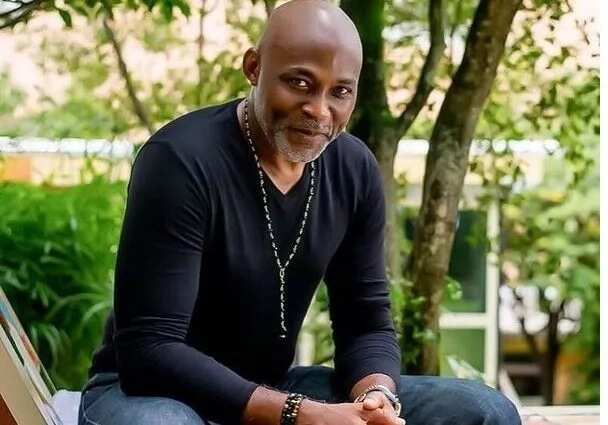 6. George Edozie
This famous painter studied Fine & Applied Arts in UNIBEN, now he is a full-time artist with his own studio in Lagos. His exhibitions have gained great popularity among Nigerian and foreign connoisseurs of art, and gotten featured at prestigious places like the National Museum, French Cultural centre, Pan-African University, etc.
7. Babatunde Raji Fashola
This Nigerian politician is currently in charge of the Ministry of Power, Works and Housing. President Muhammadu Buhari appointed him to this post in 2015. He served as the governor of Lagos state in 2007-2015. He studied Law in UNIBEN.
Through the course of his political career, he has managed to become Secretary of the Lands Sub-Committee and a member of the State Tenders Board, Lagos State Executive Council, State Security Council and State Treasury Board.
8. James Ibori
James Ibori was the governor of Delta state in 1997-2007. His political career started in 1990 after he joined the National Republican Convention. In 1991 he represented the Ethiopian Federal Constituency and takes part in activities of the People's Democratic Party. Ibori is a member of GDM. After the death of Abacha, he and some other politicians came together to create DNC.
In 1999, he participated in gubernatorial elections in Delta State under PDP and won. In 2003, he got re-elected and served another 4-year term.
He has been accused in the past of sponsoring Umaru Yar'Adua in the presidential elections and it was believed that he was promised the post of the vice-president. But after Yar'Adua's death in office, power was handed over to Goodluck Jonathan.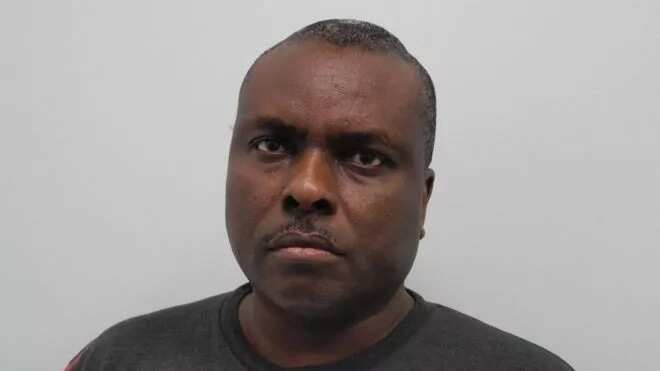 9. Bright Okpocha
Many fans know him as Basketmouth. This Nigerian comedian brings his fans a lot of joy and laughter; he organizes big comedy events all around the world. In 2005 and 2006 he got the National Comedy Award for the best director of the year. Many Africans recognized him as an outstanding artist after a grandiose concert at the Wembley arena, which was held on February 14, 2017. His impressive performance in 'My Flatmates' (2016) is also worth recognizing.
Bright Okpocha studied anthropology and sociology in UNIBEN.
10. Osonye Tess Onwueme
She is a talented poet, playwright and scientist. Nigerians like her plays mostly because it addresses issues of culture and social justice. She has received several important international awards. Onwueme is one of the most prominent writers in Nigeria and Africa as a whole.
Thanks to her works, she attracts the attention to African life, defends the rights of the youth and the poor all over the world, addresses the problems of Africans in diaspora, speaks against domestic violence and encourages people affected by these issues.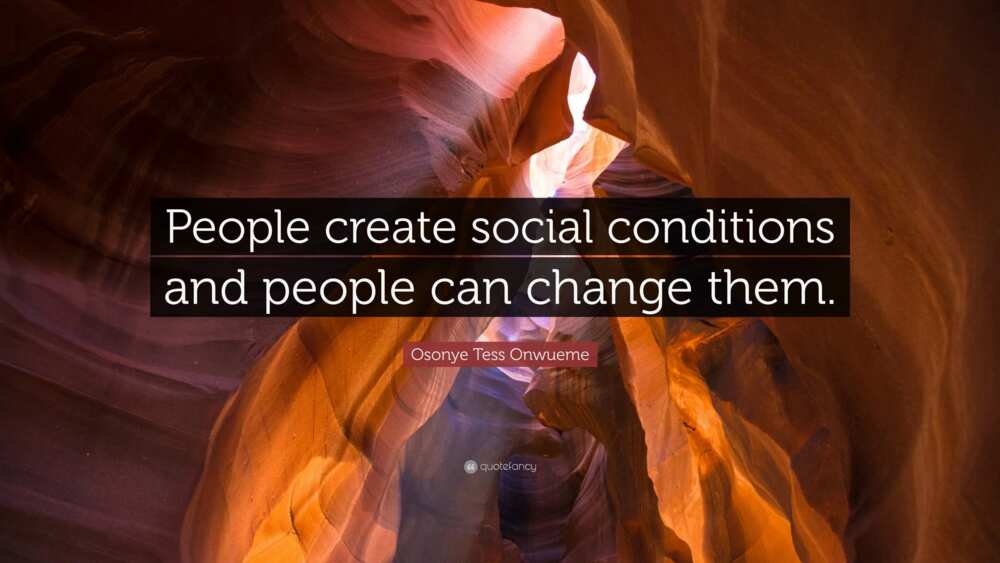 The people mentioned in this article are the real pride of UNIBEN. Sending your child to this institution is a good way to ensure they get the best education they deserve and possibly become important personalities in Nigeria and the world.
READ ALSO: University of Lagos notable alumni
Source: Legit.ng