Evans' multi-million truck yard uncovered in Lagos
- Notorious kidnapper, Chukwudumeme Onwumadike popularly known as Evans is still waiting to face justice
- Evans amassed quite a fortune for himself as his 'business' boomed, most of which he spent on luxurious houses, cars, and other accessories
- The police has just discovered a multi-million truck yard owned by the notorious kidnapper
Notorious kidnapper and billionaire, Chukwudumeme Onwumadike popularly known as Evans, may have more properties and assets than initially declared.
A report by Daily Sun indicates that policemen attached to the IGP Intelligence Response Team (IRT) have uncovered a truck yard which he acquired from the proceeds of kidnapping.
This is even as police detectives have arrested his secretary, one Ngozika Ezeokoye who went into hiding as soon as she learnt that police had nabbed her employer.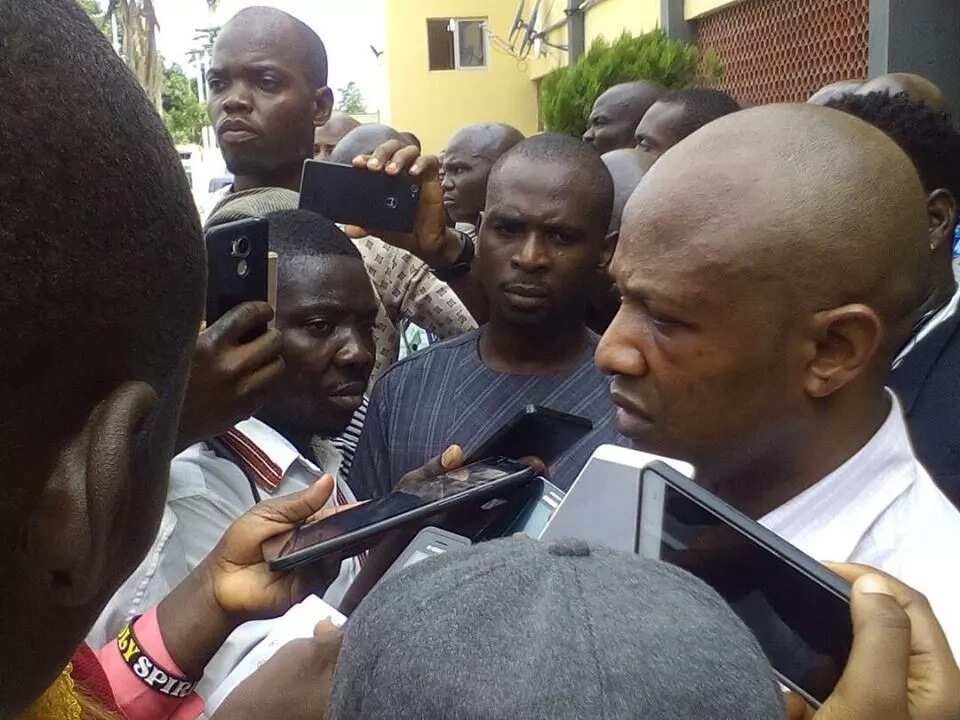 READ ALSO: Evans the kidnapper house and cars
Evans had confessed to the police that he used the proceeds from kidnapping to establish several businesses including a haulage company that has not less than 10 trucks.
He was said to have accessed the financial worth of some of his victims who patronised his haulage company.
He also told the police that four of the most recent trucks acquired were gotten from the N150million ransom paid by one of his victims.
Now in police custody, Ngozika claims that she never knew that her boss was into kidnapping.
Her words: "I used to work with a bank till I retired because of the poor condition of work. I got a job with CMT motors in 2015.
"Initially, our warehouse was in Apapa till they moved us to 235 Ago Palace way in Okota in 2016. My job was to take note of trucks that go to work, their destination and amount due for each trip.
"The company has eleven trucks and all the vehicles original documents in my possession. The name of my boss is George Onwuamadike and every money is paid into Chinwuba multi trade limited.
"I was paid N70,000 a month. I only knew about it on TV. I did not run away, I only travelled to visit my Uncle in the village when I received a call that I should bring the documents. I was planning to come to Lagos when the police arrested me."
Legit.ng had reported that Evans had challenged his continued detention by the police and for not being taken to court.
The notorious kidnapper then pleaded guilty when he finally made his court appearance.
READ ALSO: Police forced Evans to plead guilty to kidnapping - Counsel claims
Watch this Legit.ng TV video of Evans being remanded at Kirikiri after appearing in court:
Source: Legit.ng