Top football pitch cake ideas, preparation and decoration secrets
A tasty football pitch cake will be a great idea for your husband's, brother's or son's birthday or even a treat for when a favourite team wins a match. Men of all ages will enjoy a cake like this. It will be especially appreciated by football lovers.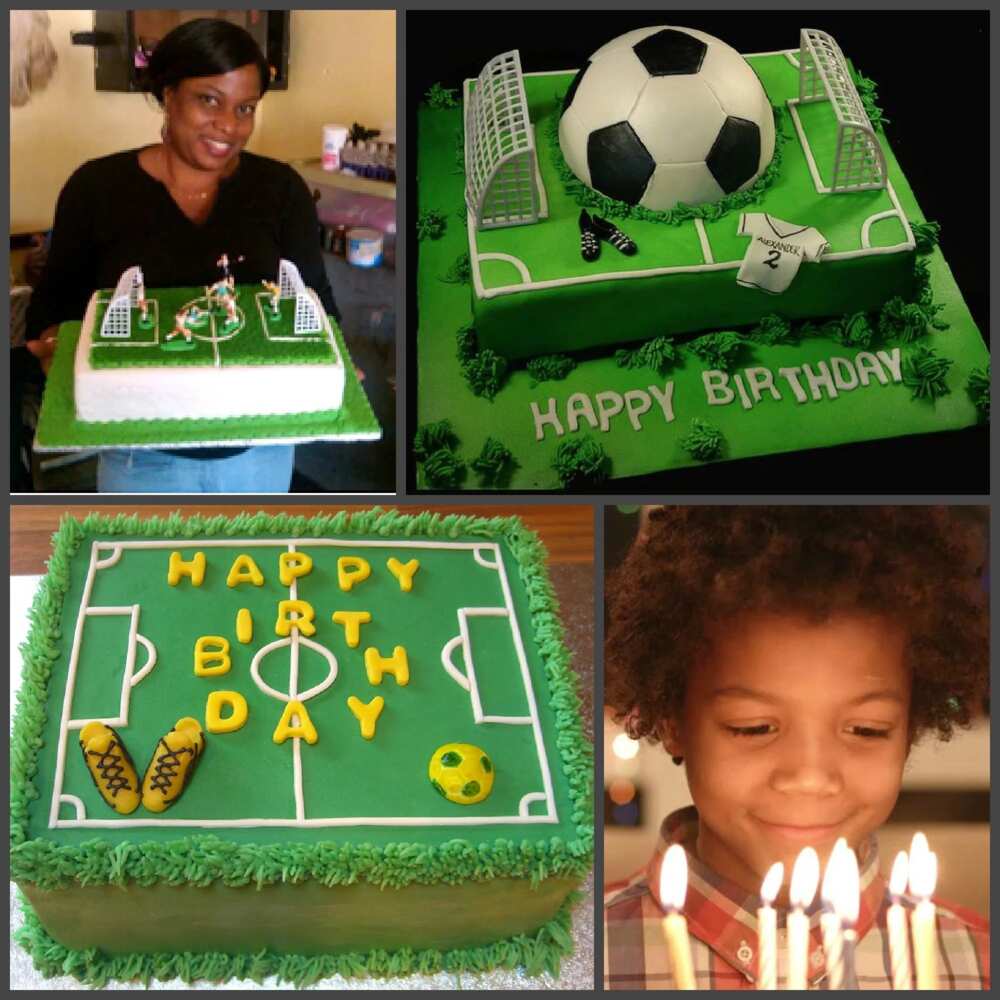 Football pitch cakes designs
First of all, you should think about what the cake will look like. You should have some sort of idea of what the design will be.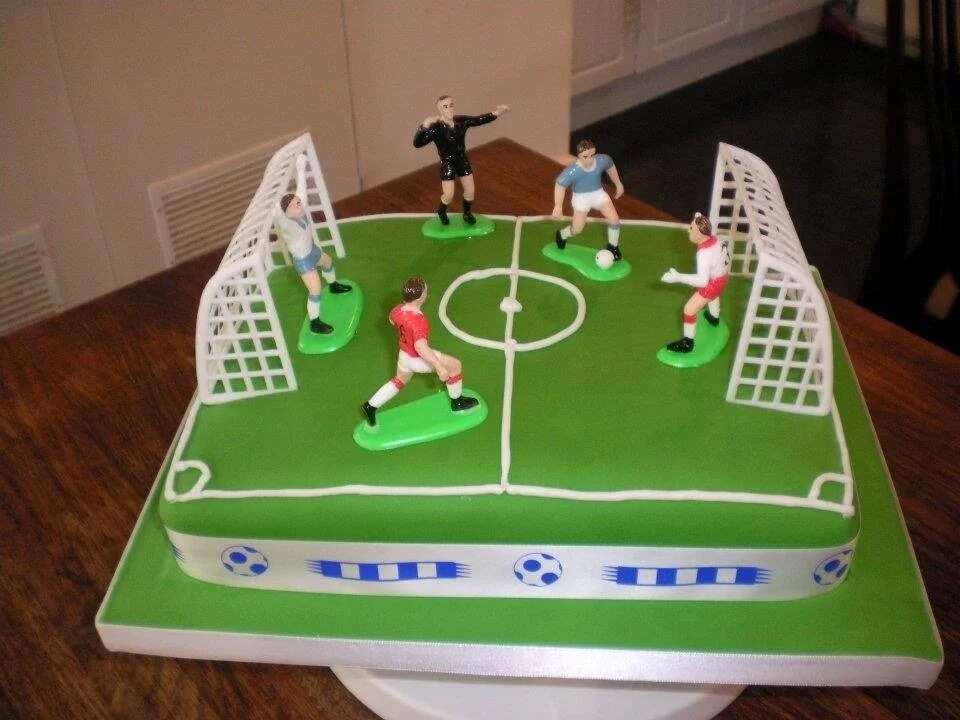 You can go for a classic design that includes the field, players, and goal posts. The players can look like they are in motion. It gives it an added uniqueness.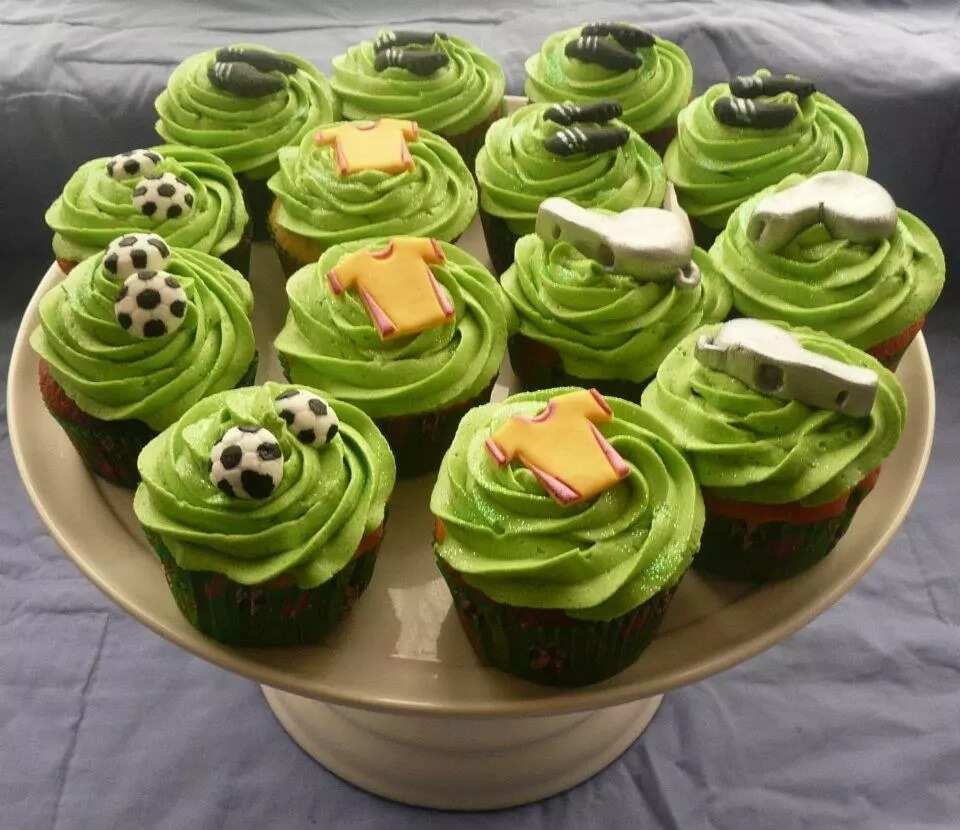 You can also make some themed cupcakes as an addition - something your family can enjoy later while watching a football match.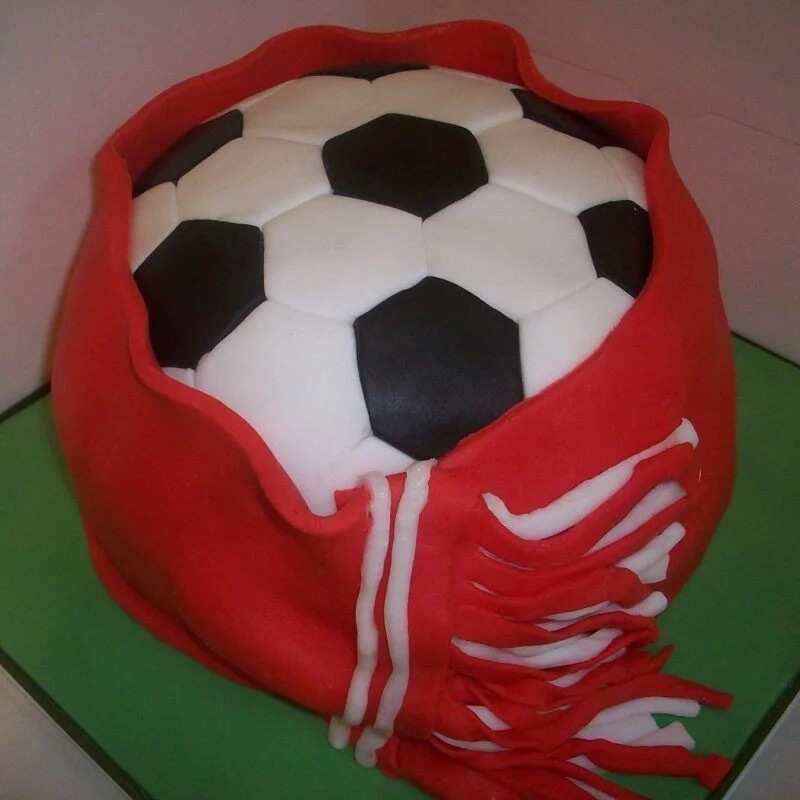 This one above with the ball and muffler look really cute.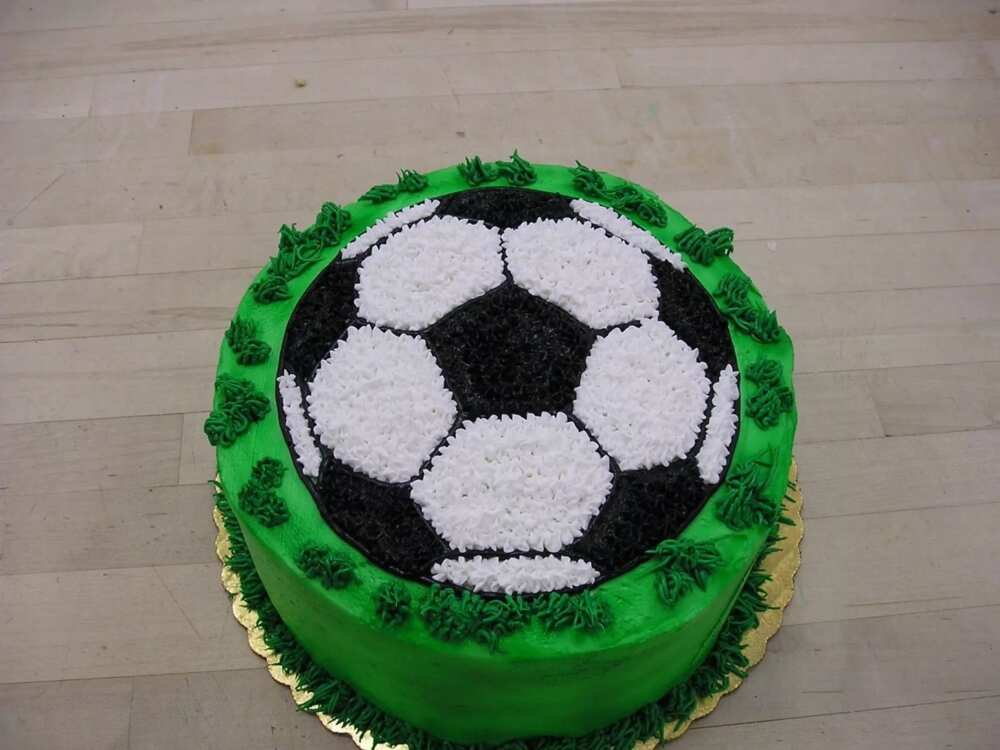 This is another good example of a cake where the ball is a key element. The baker used high-quality colouring, cream and other materials, so the combination looks very bright and neat.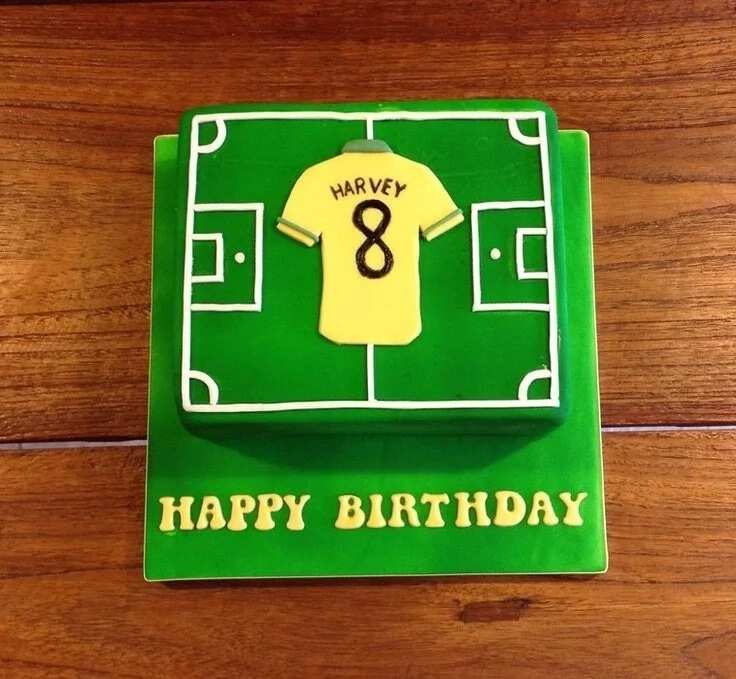 A treat like this can be the best present for boy's birthday. A football T-shirt with his name on it will make the birthday boy very happy.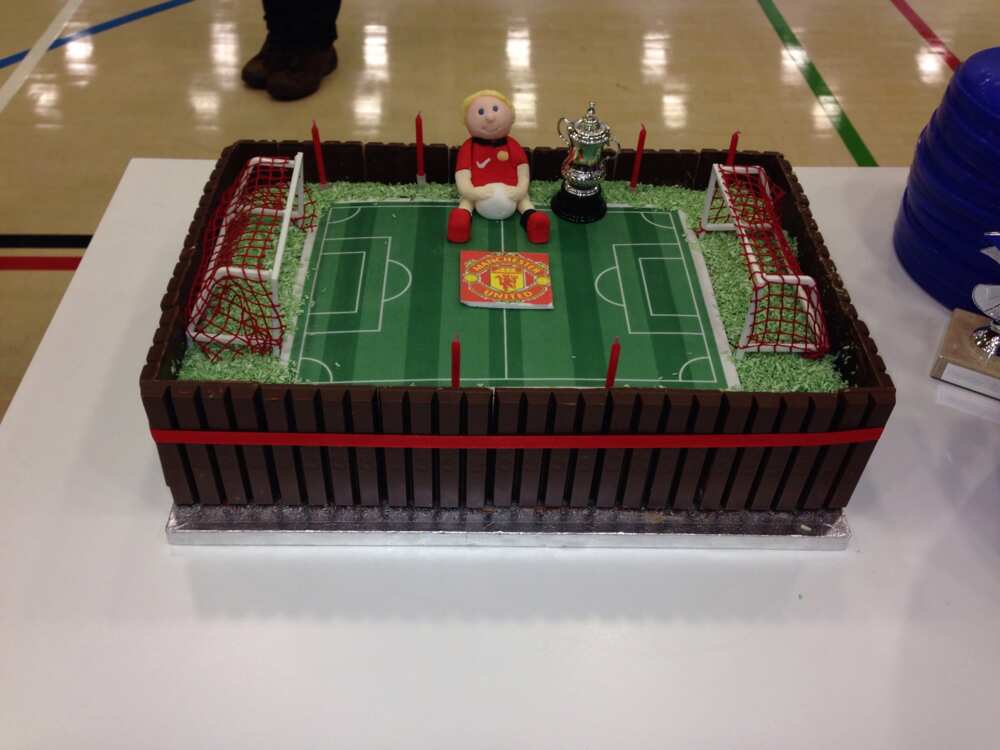 There are a lot of things you can use as football pitch cake decorations. Food materials, dolls, toy goal posts, miniature cups and so on can be considered.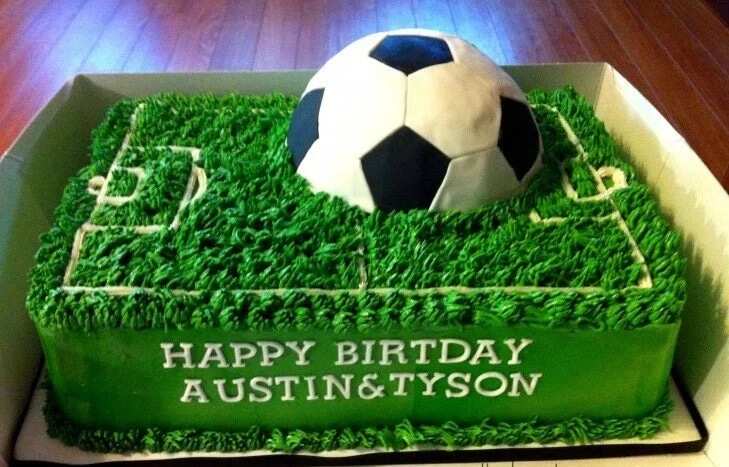 Also, to make it look realistic, it is important to focus on the grass design. For it not to look too plain like a board, it will require a lot of patience and dedication.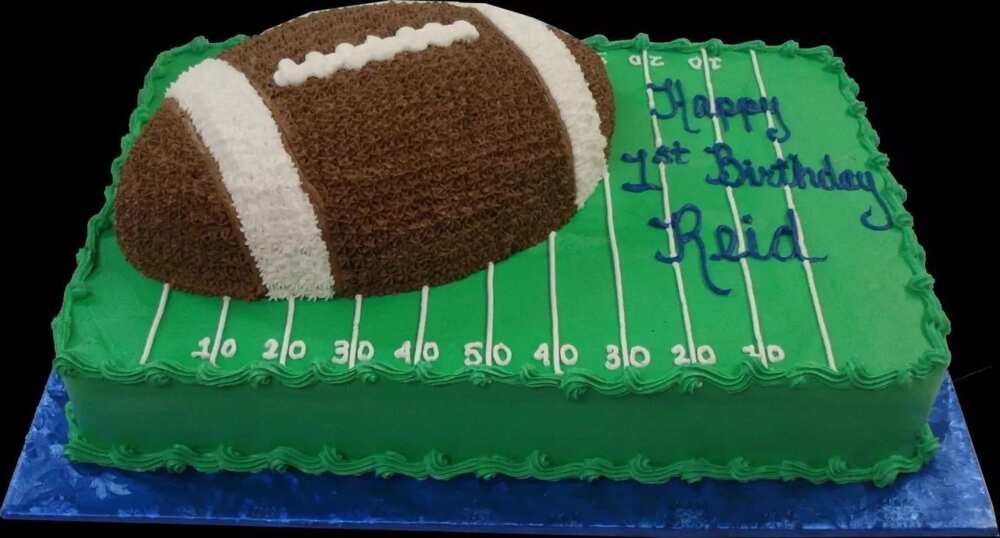 If you prefer to use go for the American football theme, then, of course, you will need to have the ball designed so it's clear.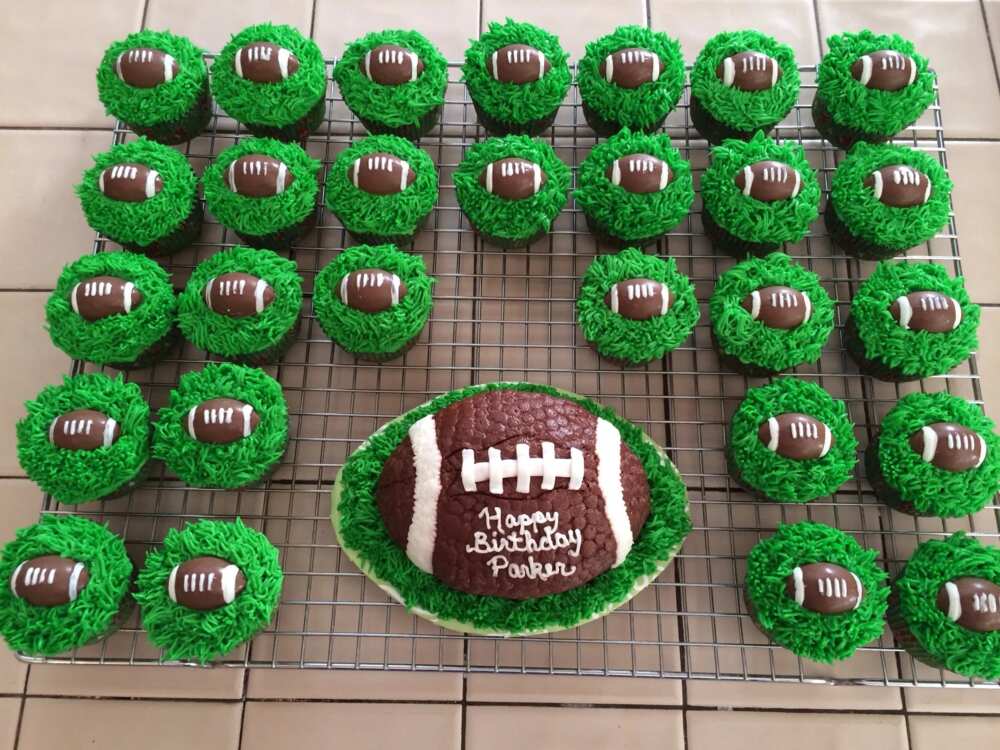 This cake can be supplemented with beautiful cupcakes to continue the American Football theme.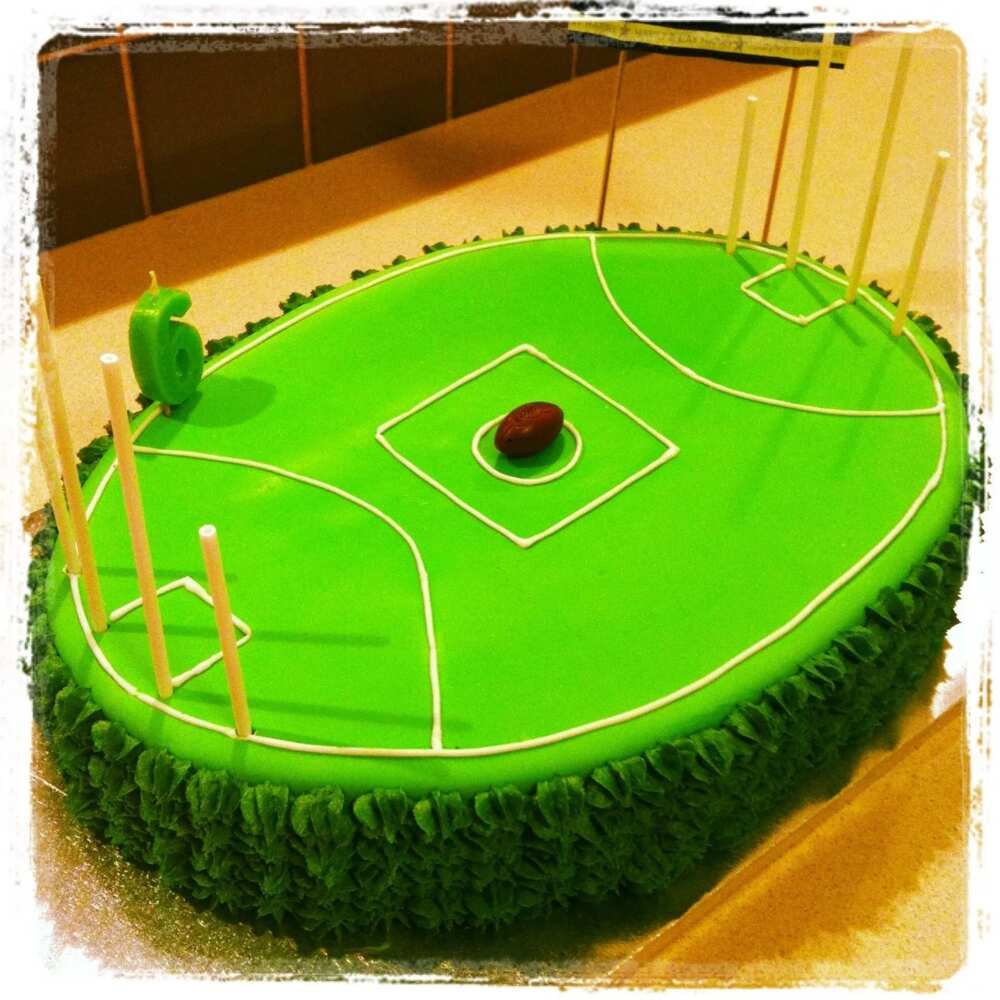 You can even go for a design like the one below. It looks like a simple ball but its created with colours associated with football.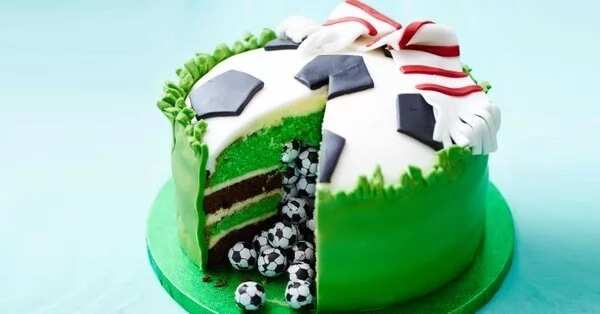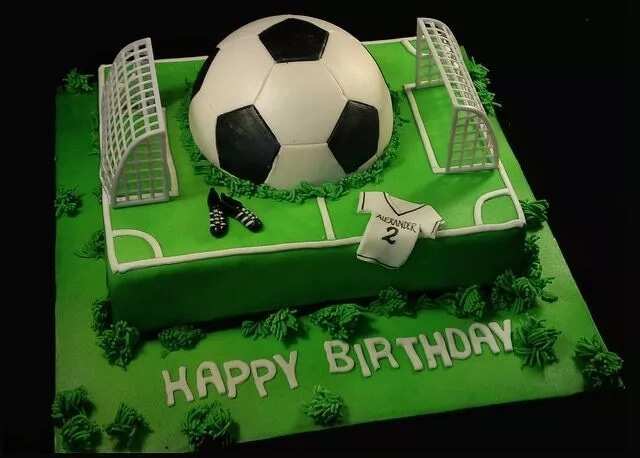 READ ALSO: Wedding anniversary cakes with names in Nigeria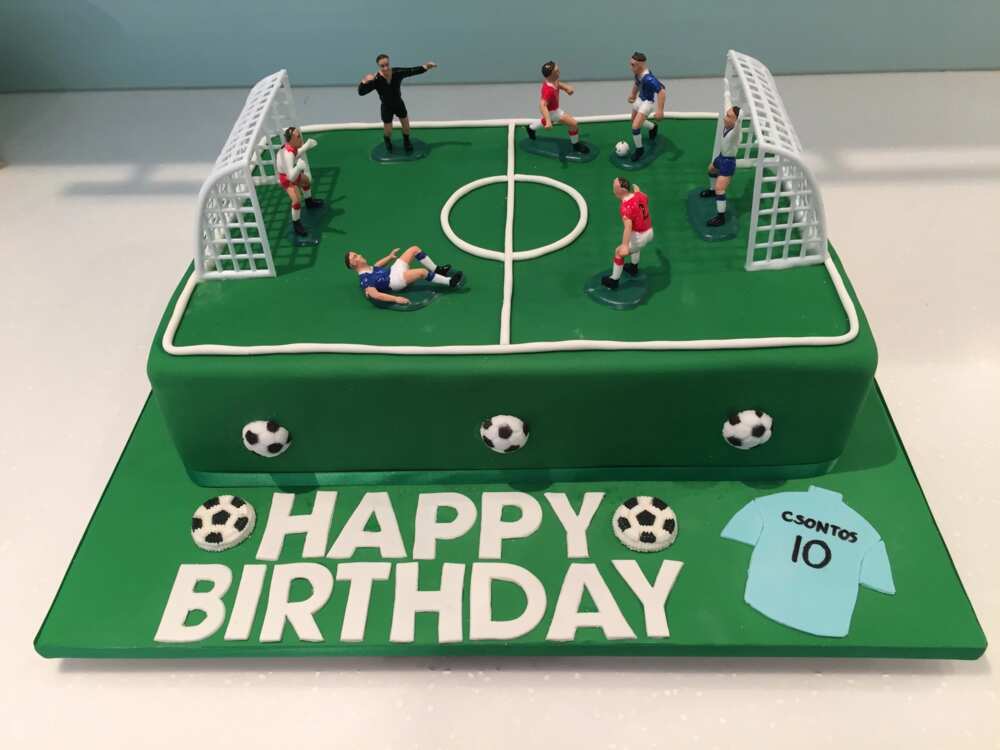 If you use butter cream, the 'grass' will turn out to be more fluffy. It looks more detailed and just seem to brighten up the whole room.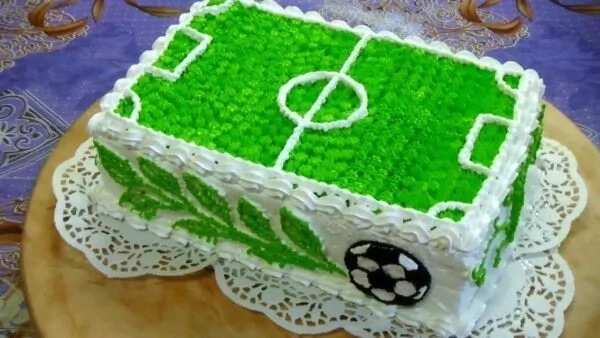 Can you believe that the grass design is made using butter cream icing? The ball is also created to be slightly fluffy, making it that more appetizing.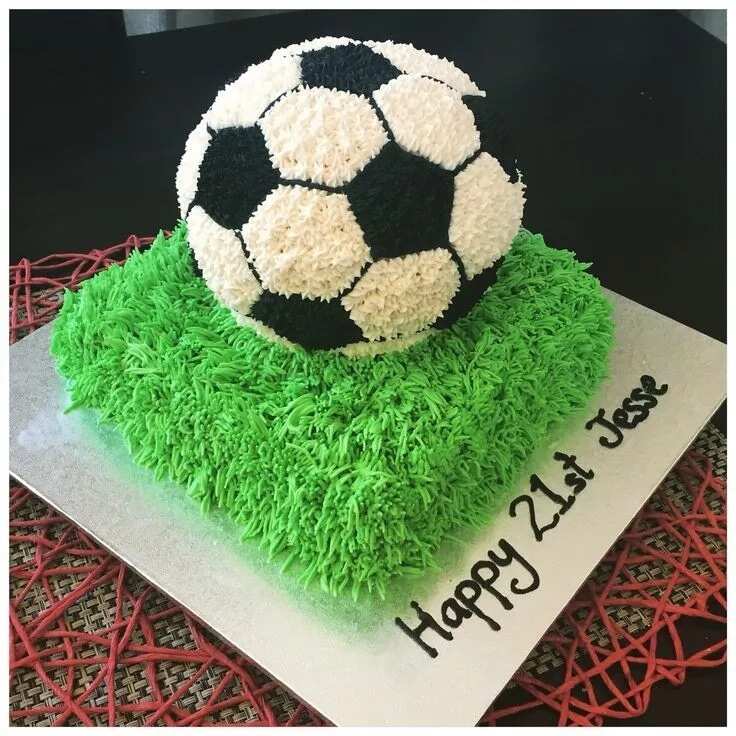 Of course, you want to know how to decorate football pitch cake in a way that the figures won't topple over? To do this, you should get materials with special stands. This tool can be used many times so you will certainly get value for it. You can use it over and over during your cake design.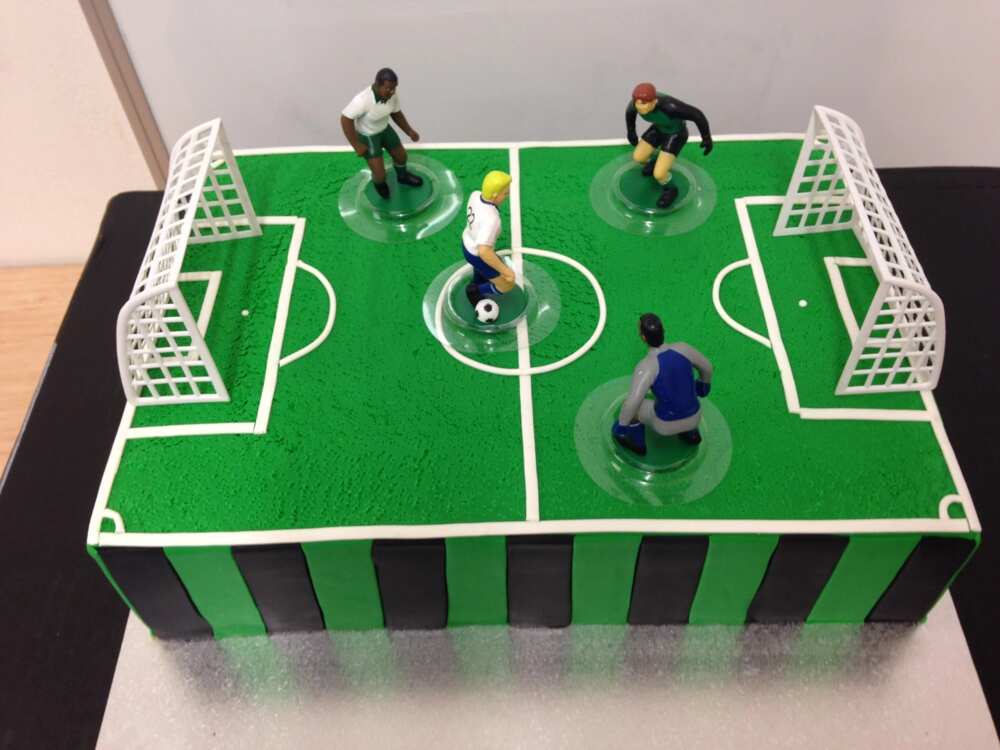 Cake is just one of the options for sweets with a football theme. You can also make candies on sticks in the form of soccer balls. If you are brave enough to give all these a try, you can even have a football-themed party in which every treat is made in the spirit of football. From cupcakes, to sweets, decorations and do on.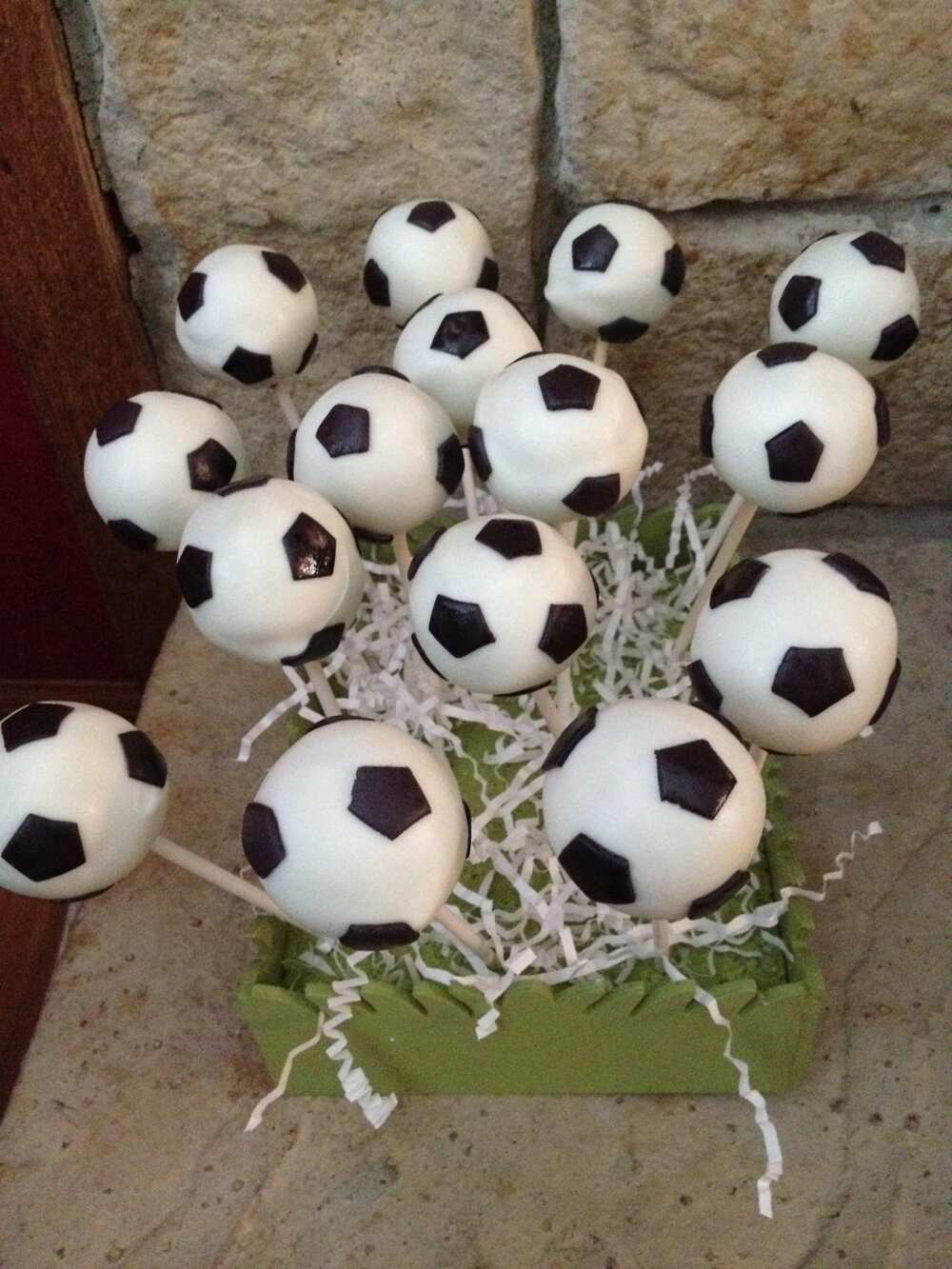 If you like any of these masterpieces of confectionery art, you can order a ready-made cake or bake it yourself. In fact, making a football pitch cake is not as difficult as it may seem.
READ ALSO: Yoruba traditional wedding cakes: Best ideas
Source: Legit.ng