Opinion: Who will benefit from PSquare's break up, Peter, Paul or Jude?
Editor's note: This particular article was written by me back in April 2014 at the very beginning of this break up wahala. And seeing that PSquare are in the news again regarding their purported break up, I decided to share this article again.
Since the beginning of the week, the media has been abuzz with news of the separation plans of Africa's most popular singing duo, Peter and Paul Okoye, popularly known as PSquare and their brother Jude.
Several rumours of fights during rehearsals and shouting matches between the two brothers have been rife for some years now. The brothers are even rumoured to have hired a lawyer to divide all the assets they gathered as PSquare.
As a result of this, I ask the following questions:
Who will benefit if the brothers break up?
Who stands to gain the most?
Will the break-up affect the career of either of them?
What will happen to the PSquare brand in general?
PSquare have been singing professionally for a while now (more than 10 years). Not only are they excellent musicians and dancers, their name is synonymous with energetic performances, good songs and an all-round swag that any group will give anything to emulate. Their songs bring joy and happiness to countless music lovers the world over and in an era of band breakups, they have remained firm in their resolve not to break up. But being human beings, it seems they have [grown] tired of their alliance, though they have not come out to say they are breaking up for real.
READ ALSO: This is getting out of control - Nigerians react to the PSquare brother's fight
What makes PSquare unique is the fact that they complement each other. Paul is considered to be the musician while Peter is the dancer of the duo. This fact is also said to be one of the reasons why Peter wants out. He apparently wants to sing more. Another reason is the fact that no one in the Okoye family reportedly likes Peter's wife Lola, especially their elder brother Jude. His absence at Peter's wedding to Lola did not help to cool speculations.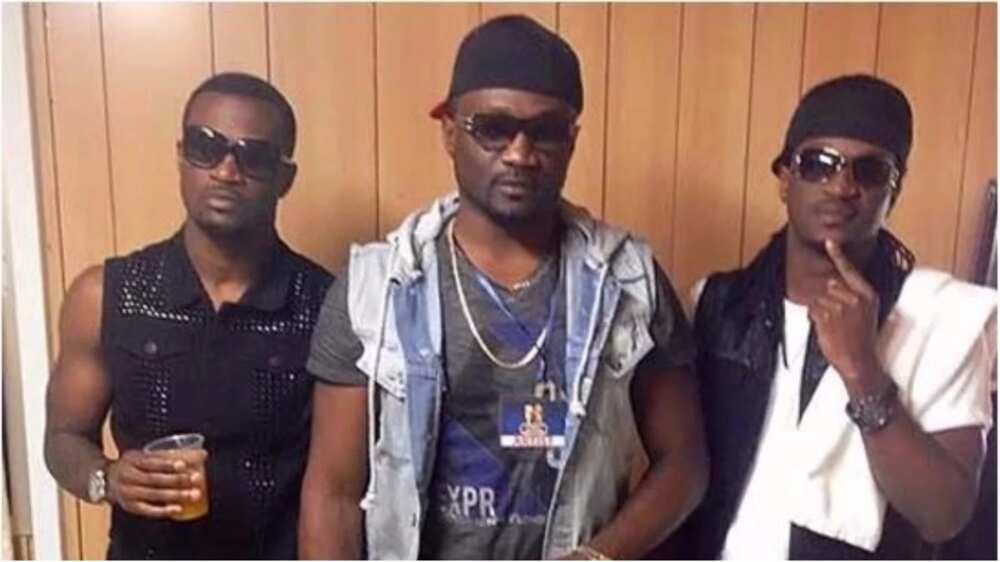 Both brothers will not benefit as artistes if they break up. Now, I don't know if they realise it, but PSquare is a brand, one which fans all over the world have come to love because of their togetherness. One cannot imagine either one of them releasing singles as individual artistes. Even if they want to work independently, they could adopt the Outkast model.
Outkast, an American rap group made up of André 'André 3000' Benjamin and Antwan 'Big Boi' Patton, often perform individually but still identify themselves as Outkast whenever they perform together. This is a system that could work for them instead of breaking up finally.
All said and done, it will not be nice if PSquare break up. They have become a source of pride for Nigerians all over the world and in the words of one fan, "PSquare had better stop this break up foolishness and get back together fast!"
The views expressed in this article are the author's own and do not necessarily represent the editorial policy of Legit.ng. Your own opinion articles are welcome at info@corp.legit.ng — drop an email telling us what you want to write about and why.
More details in Legit.ng's step-by-step guide for guest contributors. We're ready to trade your news for our money: submit news and photo reports from your area using our Citizen Journalism App. Contact us if you have any feedback, suggestions, complaints or compliments. We are also available on Facebook and Twitter. Subscribe to Legit.ng Opinion page!
Watch Harrysong tell Legit.ng TV why he and Kcee fell out below:
PAY ATTENTION: Install our latest app for Android and read the best news about Nigeria
Source: Legit.ng