Man celebrates Nigerian policemen after they gave him 'free' 10 litres of fuel
Legit.ng came across a story shared by a man who chose to praise men of the Nigerian police force after they rendered unexpected help to him.
It is a known fact that the average Nigerian has had one or two experiences that can best be described as 'horrible' with men of the Nigerian police force.
However, even though there may be a few bad eggs in the force, the actions of the good ones among them never go unnoticed.
Recently, an Instagram user identified as @abu_muminah shared his 'surprising' encounter with members of the Rapid Response Squad (RRS) in Lagos, where he was left speechless when the policemen offered him a gallon of fuel after his car ran out of fuel in the night.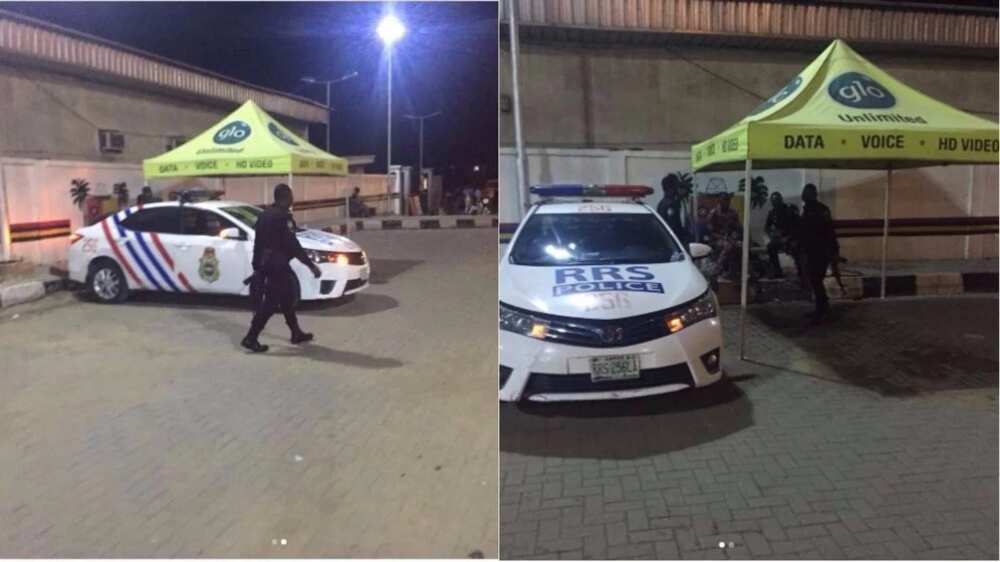 READ ALSO: Nigerian police officers help a lady in distress, fix her car in Abuja (photo)
Sharing about his encounter, he wrote:
"Only if this could be practiced among @nigerianpoliceforce... just some minutes ago, my vehicle ran out of fuel on third mainland bridge, and before I knew it, three men from operatives of @rrslagos767, stationed at Oworo bustop, appeared with jerry can containing 10 litres of fuel, and filled the vehicle's tank with it.
To my surprise, just as I was about to count out money for the officers, pay for the litres and add up something, because in #naija nothing goes for free, they told me to keep the money and that, the assistance they rendered was part of reason, why they were stationed at the strategic spot in case of any unprecedented situation such as mine.
They refused to accept the money, and asked me to take my leave, they beed me farewell and that I should also enjoy my ride. No need to write epistle now, that is a Story for another day if God willing.
The gesture from the police indicated that officers of law enforcement agents are human, and that what they need are motivations and encouragements, good welfare and public support at all times.
Today I get to agree that truly, police are our (members of the public) friends, and that they are meant to protect lives and property."
READ ALSO: 5 Reasons why Nigerian youths do not want to join the police
See his post below:
Nice one!
Meanwhile, watch this video to see how Nigerians responded when asked if the police is their friend:
Source: Legit.ng