12 states in Nigeria capable of generating 6,000MW of electricity
Recently, following the power failure that interrupted business at the Murtala Muhammed International Airport, (MMIA), Lagos, the Federal Airports Authority of Nigeria (FAAN) has apologised to Nigerians.
Legit.ng gathered that the power failure at the airport grounded activities for more than one hour before the battle to restore light in the ever busy airport was successful.
The state of power in the country is a source of concern to many. A Nigerian man posted on Facebook that there was enough solar irradiation to generate a significant amount of power.
He said: "There is enough solar irradiation in Nigeria for a land area of 3km by 3km full of Solar Photo-Voltaics to generate 500MW in each of the following twelve states: Kebbi, Sokoto, Zamfara, Katsina, Kaduna, Kano, Jigawa, Bauchi, Gombe, Yobe, Borno andPlateau – 6,000MW in all."
He posted the following picture: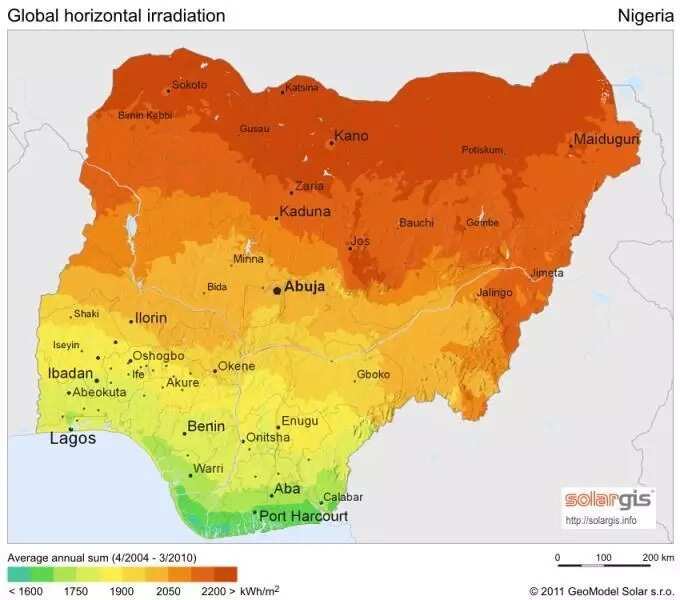 READ ALSO: Nigeria power generation grid reduces to 3,000 megawatts
1. Kebbi
2. Sokoto
3. Zamfara
4. Katsina
5. Kaduna
6. Kano
7. Jigawa
8. Bauchi
9. Gombe
10. Yobe
11. Borno
12. Plateau
PAY ATTENTION: Watch more videos on Legit.ng TV
Below is the current power infographic of Nigeria as at August 31, 2017: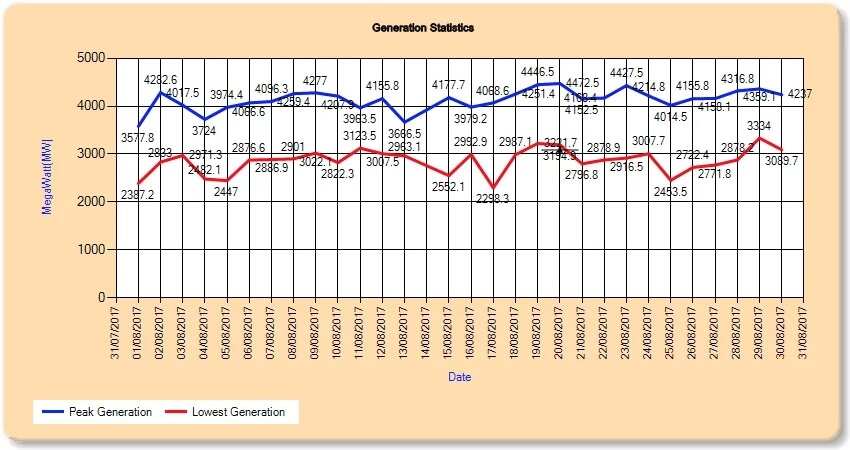 Meanwhile, Nigeria is currently using the 4,600 megawatts of electricity but there are ongoing projects by the government to increase this output and add at least 340MW before the end of 2017. Nigeria as a nation has suffered a lot when it comes to the availability of electricity.
However, the federal government has promised to increase the power output by launching several power plant projects.
Watch this Legit.ng video of the current electricity video in Nigeria:
Source: Legit.ng