Nigerian man who constructed posh wooden car releases more photos
Legit.ng came across some pictures of a talented Nigerian, Ahmed Aliyu, who created a beautiful replica of a convertible car, using pieces of wood.
If you didn't have any idea about how talented and very hardworking Nigerians are, this right here is proof.
At every corner you look, people are putting their creativity and talent to good use; helping themselves instead of staying idle.
One of such people is Ahmed Aliyu, who constructed a wooden convertible car using pieces of wood.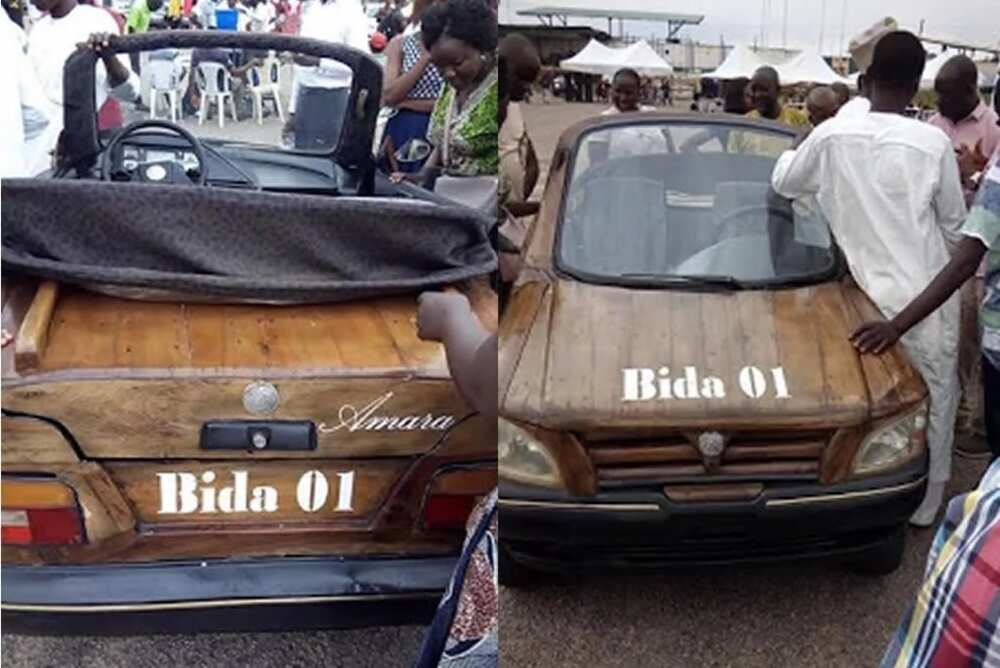 READ ALSO: Talented Nigerian man constructs cars in Kebbi state
Aliyu went as far as fitting the car with a windscreen, proper car seats, a working engine, steering wheel, license plates, a bumper and even headlamps.
See more pictures of the car below: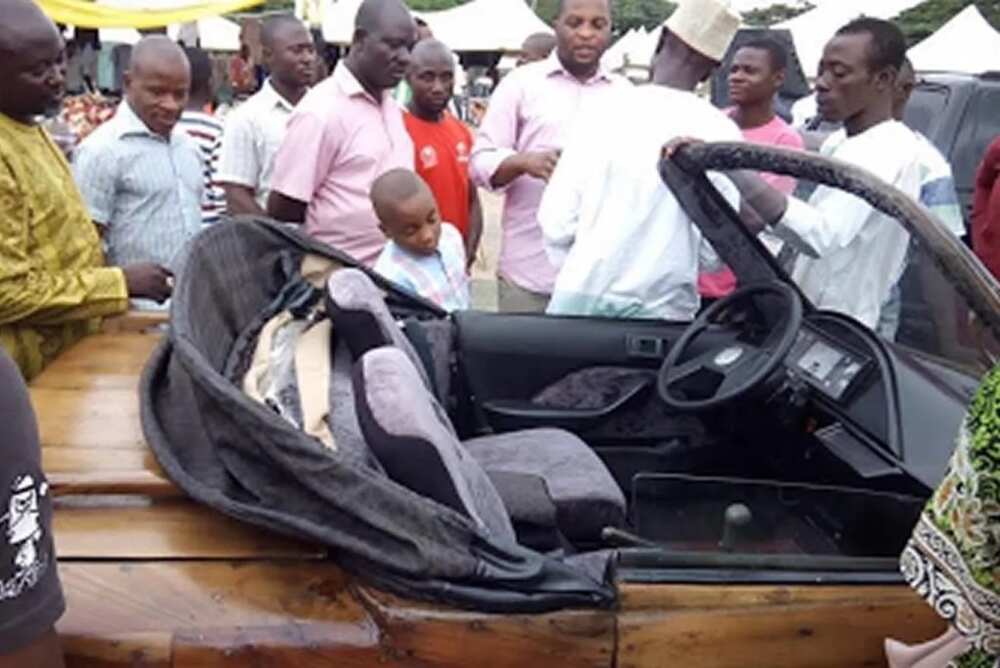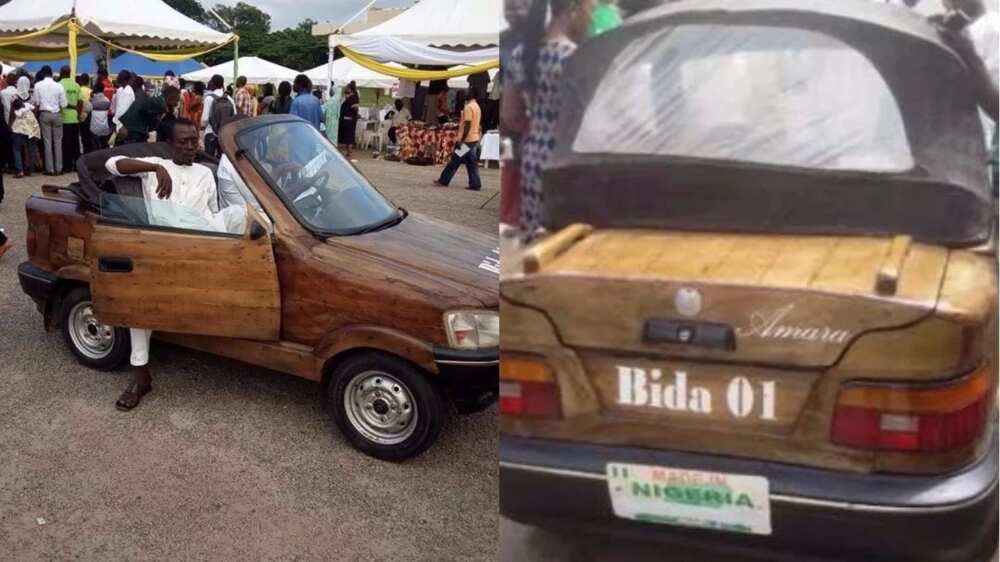 Nice one!
Meanwhile, see a helicopter made by another talented Nigerian man:
Source: Legit.ng