Young lady gets a pre-mugshot shoot while anticipating when she would commit a crime (photos)
Wonder they say never ends. This came to mind because of the story you are about to read.
Le'Asia Renae, a Facebook user has uploaded a mugshot of herself in anticipation of a crime she might commit. She wouldn't like to bother the police about taking a mugshot when she is caught, hence her taking the shots now.
She clearly stated that she is practicing her mugshot because people have been 'trying' her lately and sort people's comment on how they looked.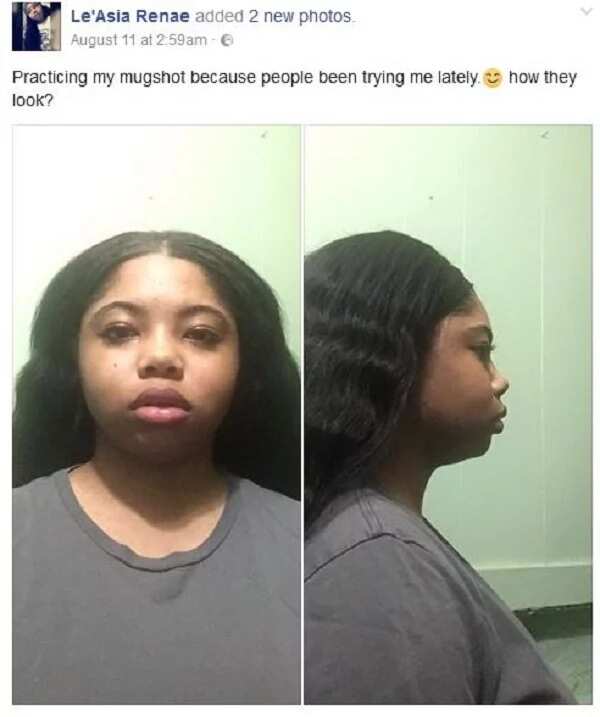 In her words: ''Practicing my mugshot because people been trying me lately. how they look?''
READ ALSO: South African lady accuses Twitter user of taking her pictures to trap men (photos)
She in turn uploaded another picture she would have preferred for the mugshot.
Looking through her pictures, we spotted her in the back of a police vehicle but not sure if she was arrested for an offence or not.
PAY ATTENTION: Install our latest app for Android and read the best news about Nigeria
Watch Legit.ng's video on a 20-year-old Nigerian contortionist
Source: Legit.ng