Asari Dokubo attacks Buhari, Don Jazzy and Davido
Former Niger Delta militant leader, Mujaheed Asari Dokubo, has joined the talks about the alleged fraud charge leveled against Nigeria's former minister of Petroleum, Diezani Alison-Madueke.
Dokubo, in a video posted on Facebook, called President Buhari and his ministers liars. He said cabinet members as liars. He also lambasted Davido and Donjazzy for condemning the former minister without first asking what exactly happened.
He said: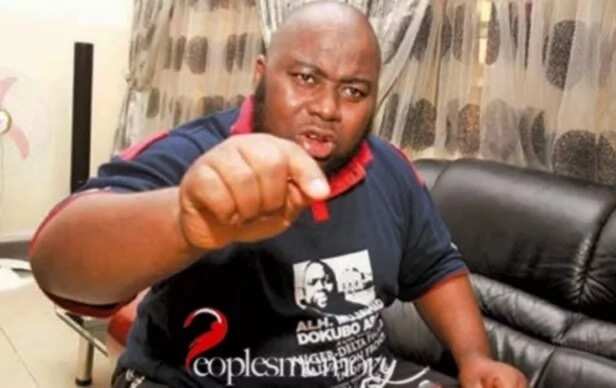 "Nigeria is now a country of liars, ruled by liars, and managed by liars. How can somebody just wake-up and claim Diezani embezzled $90 billion? Multiple that amount of dollars with the value of one dollar to the Naira and tell me what the sum is.
READ ALSO: Nollywood actor Aremu Afolayan blows hot, rains curse on Diezani (photos, video)
"How much is the Nigerian budget? If Diezani actually embezzled such an amount of money and has returned the loot, why is the federal government still trying to borrow money for infrastructure development?
"Buhari can lie. He lies like a fish. All the people around him are liars. How much did Buhari loot from the NNPC during his time as Petroleum Minister? N2.8 billion.How much did he loot from PTF during his time as Chairman of the fund? Okadigbo panel said he embezzled N25billion.
PAY ATTENTION: Install the latest android app to get updates from Nigeria's number one online news platform
"Those without character are accusing others of lacking character. If Diezani really stole what she is accused of stealing, let them prove it against her. Then that… that calls himself Don Jazzy will open his mouth… Davido, children will open their mouth. Davido has not talked about his uncle Isiaka Adeleke; Bola Tinubu; Fashola; even Awolowo.From where did Awolowo make his fortune?"
See the video below:
Source: Legit.ng