Uche Jombo replies rude fan who insulted her dress sense
Famous Nollywood actress Uche Jombo-Rodriguez replied to an online troll who felt the need to comment on Instagram and insult her dress sense.
On Monday, June 12, Nollywood actress Uche Jombo-Rodriguez posted a happy photo of herself in a black ensemble on her Instagram and said: "If you want to fly, you have to give up the stuff that weighs you down."
READ ALSO: Woman gives birth to her own BROTHER in the UK (photos)
"Set life on June the movie. Good morning UJlovers. Another day is given by our Lord let's make it count. Have a lovely week ahead."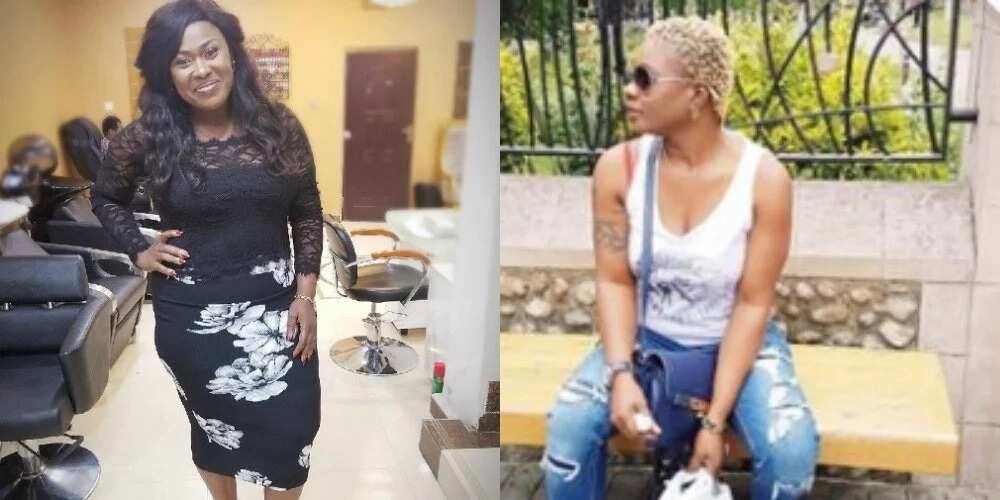 One 'fan' decided to express her hatred for Uche's style. The lady, named Cindy Dowe, said: "Uche Jombo I am begging you please please please change your wardrobe. Sack your stylist. You always look like gypsy."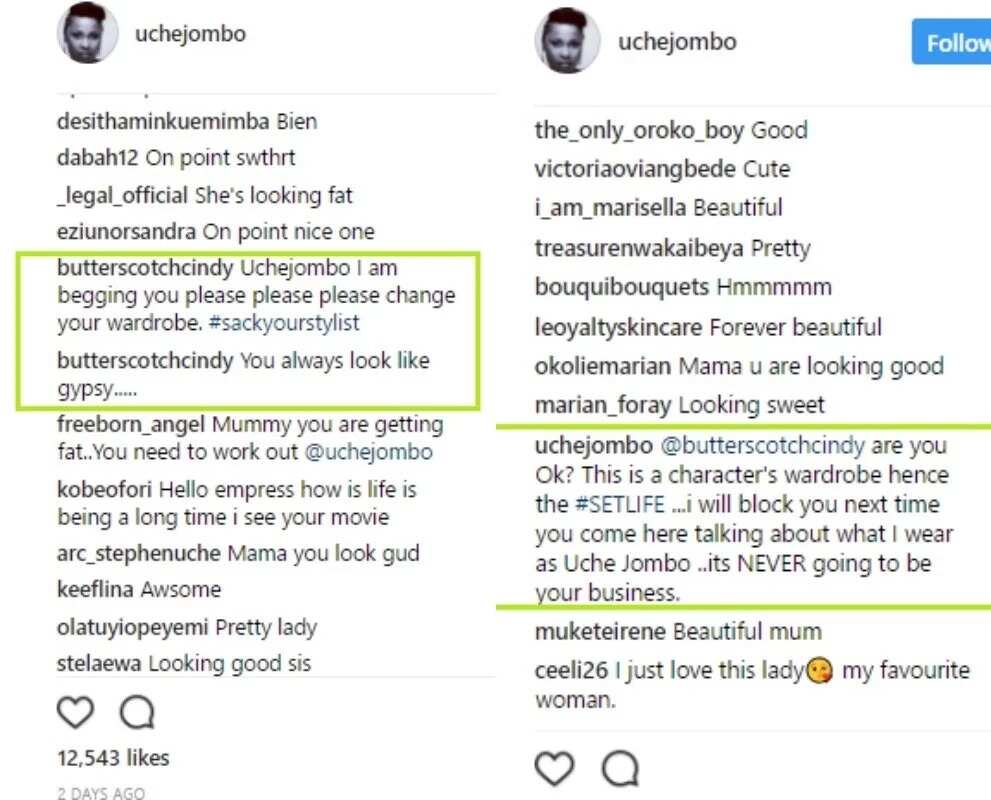 Uche promptly responded saying: "Cindy, are you Ok? This is a character's wardrobe hence the #SETLIFE ...I will block you next time you come here talking about what I wear as Uche Jombo ..it's NEVER going to be your business." This is not the first time Uche has been attacked over little things, last year she was scolded for being too fat.
PAY ATTENTION! Never miss a single gist! Download Legit.ng news app for android
Most people feel they can easily insult celebrities because it is their right as fans but Uche will not only defend herself, she will also block her haters.
Watch the video below of Legit.ng giving you the hottest gist on THE SCOOP:
Source: Legit.ng