South Korea arrests 46 year-old Nigerian for smuggling meth worth $1.7m
- A 46-year old Nigerian has been arrested for for smuggling large amounts of methamphetamines
- The drug also called meth was said to be worth some 2 billion won (US$1.77 million)
- The Nigerian is however yet to be identified
South Korean Police said on Wednesday that they have arrested a 46 year-old Nigerian for smuggling large amounts of methamphetamines, also called meth, into the country through international mail from China.
The Nigerian yet to be identified is being detained by the Gyeongnam Provincial Police Agency in Seoul.
READ ALSO: Biafra agitators plan boycott of 2019 general elections
Yonhap, the Korean news agency said the Nigerian twice last week and via post attempted to smuggle into the country 605 grams of meth , worth some 2 billion won (US$1.77 million). The drug was hidden in women's cosmetic products.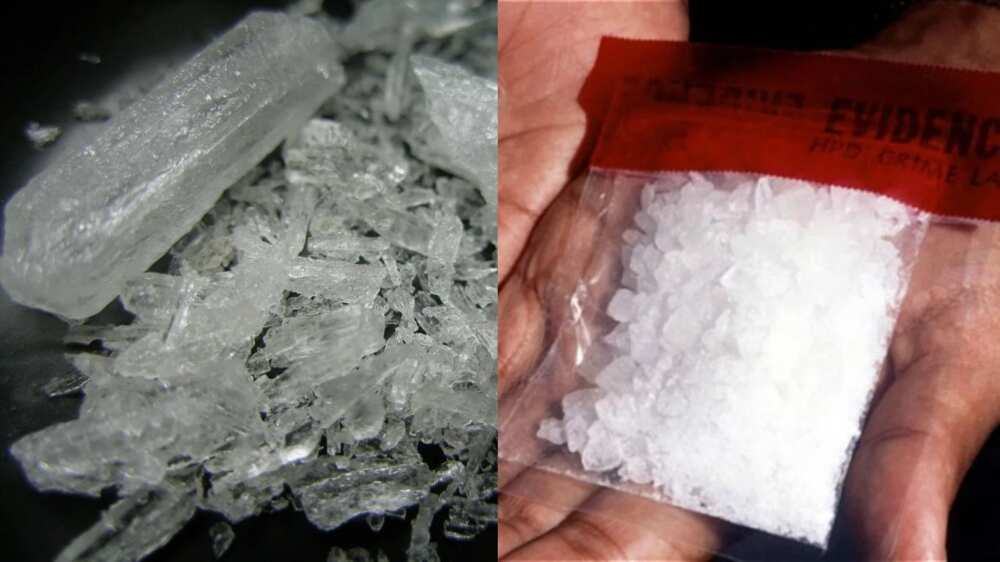 Each parcel was delivered via international express mail.
The volume of meth he tried to sneak into Korea is large enough for about 20,000 people, the police said.
The suspect, who lives in Pyeongtaek, south of Seoul, and has a blue-collar job, received the mail from China through Cambodia.
The police received intelligence about possible drug smuggling earlier and impounded the drug at customs located at Incheon International Airport, it added.
The police said they are investigating whether the suspect had any accomplices.
It appears a Nigerian drug smuggling ring is very active in Asia, especially in India where many Nigerians have been arrested.
PAY ATTENTION: Install our latest app for Android, read best news on Nigeria's #1 news app
Legit.ng had reported that law enforcement agents in India, have arrested a Nigerian drug trafficker in Gujarat, he was arrested with narcotics worth over $525,000 (Over N160 million).
Chinedu Okafor, the 27-year-old Nigerian, was travelling from Delhi to Goa when he was nabbed on the Madgoan Rajdhani Express train.
He had frequented the route and triggered suspicions before his arrest by operatives of the Narcotics Control Bureau.
Below is a Legit.ng video in which Nigerians react to their relationship with the police, answering questions regarding their trust in the force's capabilities.
Source: Legit.ng