Nigeria absent as Netanyahu addresses ECOWAS summit
- Nigeria was absent at the 51st ECOWAS Summit of Heads of State and Government
- The summit was held in Liberia's capital, Monrovia
- There is no official statement from Aso Rock on why Nigeria stayed away from the meeting
Nigeria was absent from the 51st ECOWAS Summit of Heads of State and Government which kicked-off on Saturday, June 3.
The summit was held in Liberia's capital, Monrovia, with Israeli Prime Minister, Benjamin Netanyahu, in attendance.
As at the press time, Legit.ng checks reveal that there is no official statement from Aso Rock on why Nigeria stayed away from the meeting.
Netanyahu is the first non-African leader invited to address the ECOWAS leaders.
PAY ATTENTION: Read the news on Nigeria's #1 news app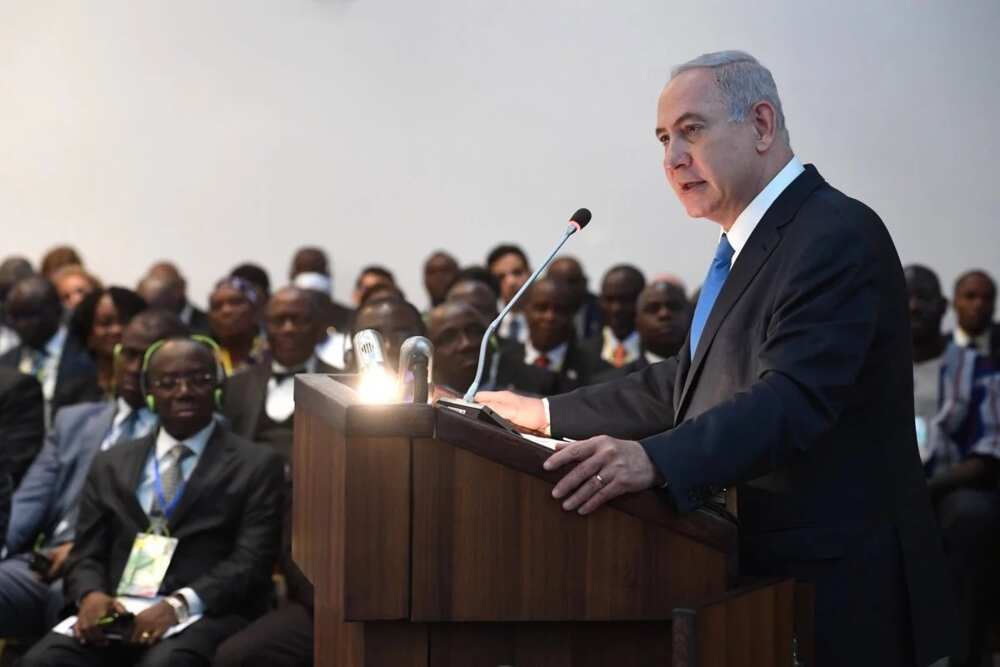 Morroco's King Mohammed VI had canceled his trip to the summit due to the attendance of Netanyahu.
"King Mohammed VI wishes his first presence at an ECOWAS summit not to take place in a context of tension and controversy," said a statement from the country's foreign affairs ministry.
King Mohammed VI had been pushing for his country to join the West African bloc as a full member.
It is not clear if Nigeria's decision to stay away from the event is in solidarity with the Moraccan King whose closeness to President Muhammadu Buhari is an open secret.
Nigeria's former president, Olusegun Obasanjo was however in attendance.
Legit.ng cannot however ascertain if Obasanjo attended on behalf of the Nigerian government or his capacity as an elder statesman in the West African region.
Speaking at the summit, Netanyahu urged African leaders to partner with his country to build the continent's capacity.
"I come here as an instruction of the simple truth, Israel is coming to Africa and Africa is coming back to Israel. I believe in Africa, I believe in its potential, present and future.
"I believe in Africa...it is a national priority for us. Israel has the solutions for many African challenges," he said.
READ ALSO: London attack: You console UK while herdsmen slaughter Nigerians – Fani-Kayode blasts Onyeama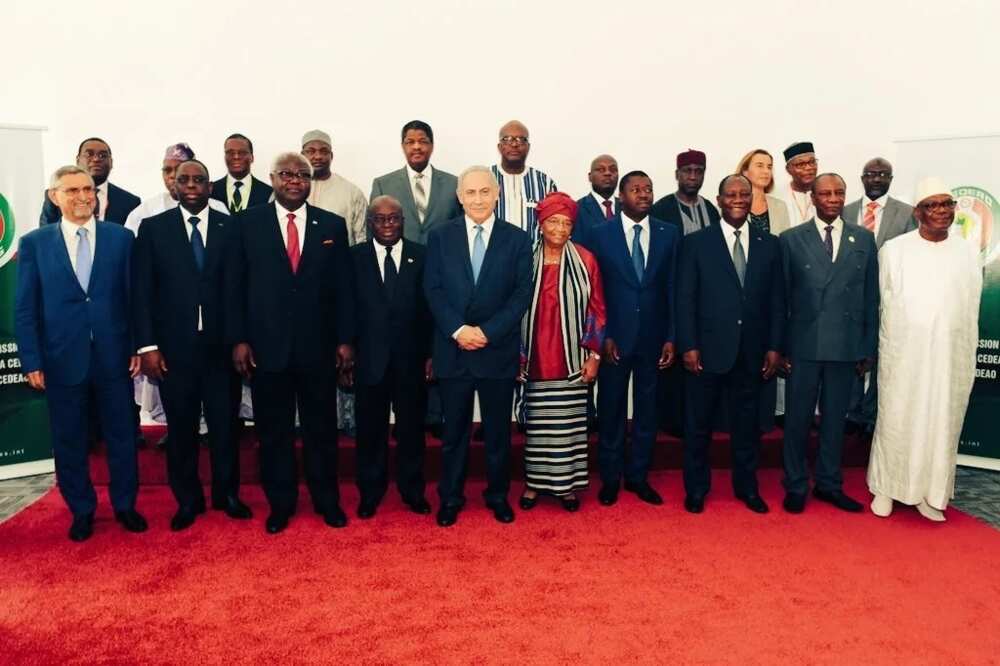 Netanyahu also invited the leaders of the ECOWAS member-states to the Africa-Israel summit in Togo in October where he is expected to meet with the leaders of 25 African countries to discuss multilateral cooperation.
Meanwhile, the Togolese President Faure Gnassingbe emerged as the new chairperson of ECOWAS, taking over from Liberian President Ellen Johnson Sirleaf.
Watch the Legit.ng TV video below of the minister of transportation, Rotimi Amaechi talking about the achievements of the federal government.
Source: Legit.ng