El-Rufai replies Jonathan with further details, wonders why ex-President is panicky
- President Goodluck Jonathan recently slammed Governor El-Rufai of Kaduna calling the latter a pathological liar over issues relating to ecological fund
- Nasir El-Rufai has now come out with more details while wondering why Jonathan was already scared when the report of a committee is yet to be released
Governor Nasir El-Rufai of Kaduna state has come against former President Goodluck Jonathan just days after the latter called former minister a pathological liar.
The duo had clashed after El-Rufai recently accused Jonathan of only releasing the ecological fund to governors on the platform of the Peoples Democratic Party (PDP).
Jonathan, in his reply, reminded El-Rufai that Akwa Ibom under Godswill Akpabio did not get the fund just as he said the governor was proving what former President Olusegun Obasanjo said about him.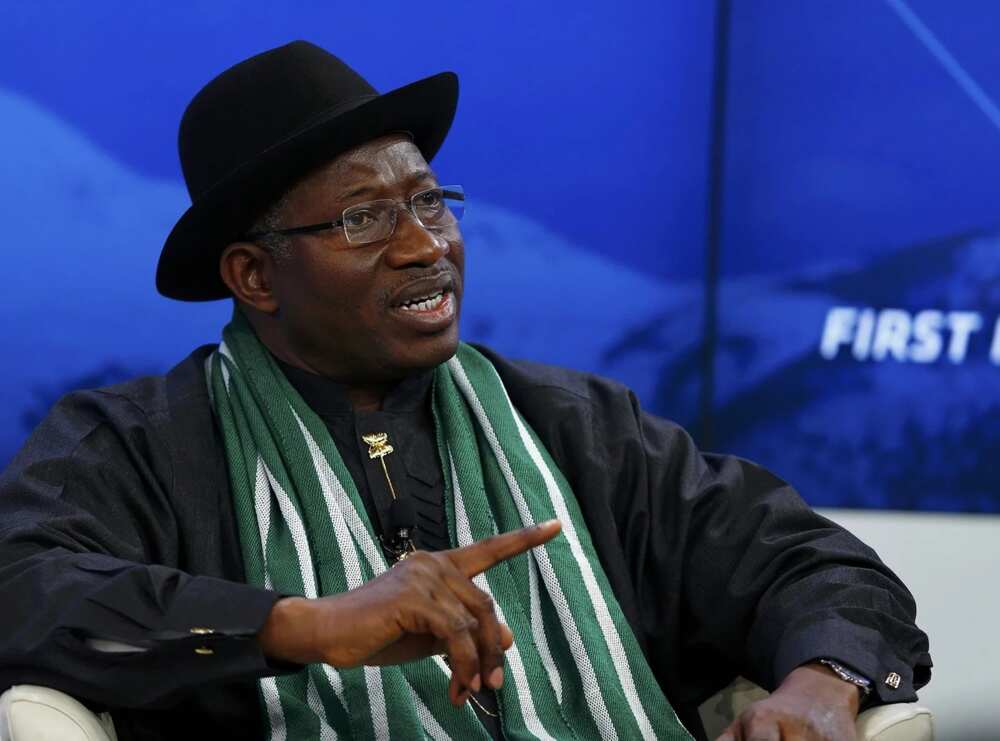 Read El-Rufai's reply to Jonathan which was released by his spokesperson, Samuel Aruwan:
On Thursday, May 25, 2017, Malam Nasir El-Rufai presented an interim report of the National Economic Council (NEC) Ad-Hoc Committee on the Management of Ecological Fund. This committee was set up on 27th April 2017, with 11 members, including seven governors, ministers and Permanent Secretaries.
Following the presentation of the Interim Report, Malam Nasir El-Rufai briefed the press on the highlights of the report in his capacity as chairman of the ad-hoc committee. The Interim Report detailed how 17 states each received N2bn direct support from the Ecological Fund in 2013. The states are:
1. Abia
2. Anambra
3. Bauchi
4. Bayelsa
5. Benue
6. Cross River
7. Gombe
8. Kaduna
9. Katsina
10. Kebbi
11. Kogi
12. Ondo
13. Plateau
14. Ebonyi
15. Delta
16. Enugu
17. Taraba
Other states and the FCT did not receive this direct support. Any perusal of this list shows clearly which party controlled them as at 2013. Fifteen of the 17 recipient states had governors from the PDP, while the governors of Ondo and Anambra were from PDP-allied parties. As the chairman of the ad-hoc committee, Malam Nasir El-Rufai drew the attention of NEC and the public to this skewed pattern of allocating the Ecological Fund.
Former President Goodluck Jonathan has responded to this disclosure by launching a personal attack on Malam Nasir El-Rufai. He did not make a distinction between a committee of the National Economic Council and the person chairing it. While this is unfortunate and calculated to draw the headlines, Dr Jonathan strained to explain away this strange pattern of fund allocation. But the facts are not deniable. They are in official records, and cannot be erased by slinging mud at people.
As chairman of the NEC Ad-hoc Committee on the Ecological Fund, Malam Nasir El-Rufai wishes to advise Dr. Jonathan to wait for the presentation of the final report of the Committee before he responds.
While we all await the final report, Malam Nasir El-Rufai wishes to respond to the personal attacks as follows:
1. Former President Goodluck Jonathan is not a man that can take responsibility for anything. In March 2015, not long after making a concession call to President Buhari, he summoned his party and asked its leadership to reject the results of an election whose winner he had congratulated in private. That effort at duplicity failed spectacularly and the will of the people prevailed.
READ ALSO: Stop flouting your bail conditions - Southeast group warns Kanu
2. So, no one should be surprised that he is denying presiding over the skewed distribution of ecological funds. His denial begs the question. What special circumstances ensured that only states that were controlled by the PDP and its allied parties qualified for N2bn each? Is it not curious that not only were his allies the only ones who got the funds, but that the various ecological problems in all 17 statesrequired the same N2bn across the states?
3. Almighty God made it possible for the Sun to shine on all. But Dr. Jonathan exercised his powers as president as if he governed for only his party or his family. The Jonathan government was so conscious that there was something untoward with sharing public funds in that manner that they did not publicize the payments to their preferred states.
4. Dr. Jonathan cannot argue with the facts. The payments are in the records of the Ecological Fund. He knowingly engaged in discriminatory disbursement of federal funds. The legality of that is open to question, despite the existence of presidential discretion.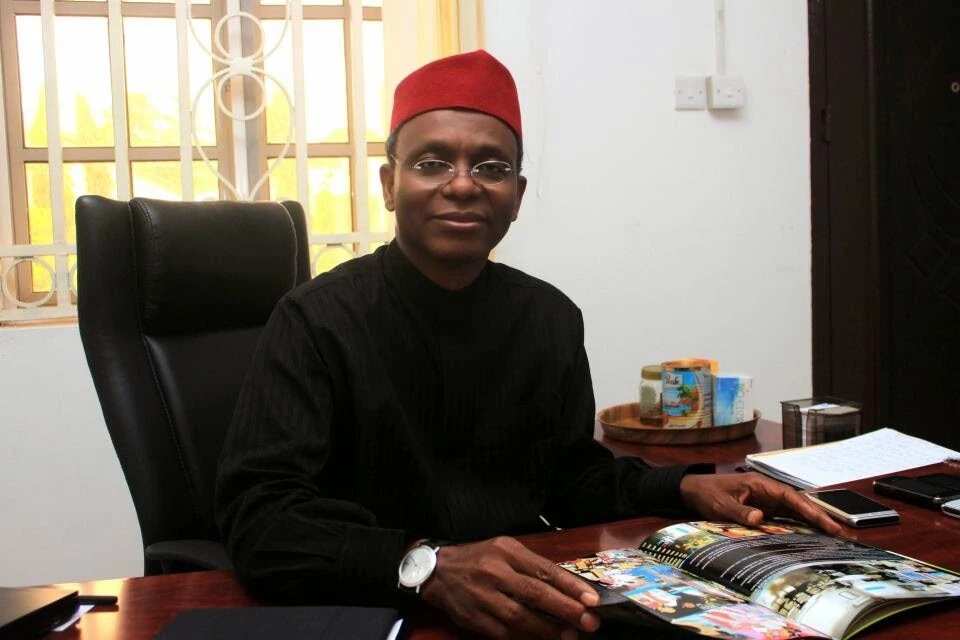 5. Thankfully, Dr. Jonathan did not deny that the N2bn payments were skewed to certain states. His mindset in trying to create to create an equivalence between those payments and federal support for the green wall projects in some of the northern states can be easily seen as a disingenuous argument.
6. Dr. Jonathan claimed El-Rufai is a liar, quoting sources that did not once mention any lie that can be attributed to him. One of El-Rufai's identified weakness in the Nigerian political space is his bluntness and fidelity to principles. Even his enemies admit that grudgingly about him.
Malam Nasir El-Rufai will not allow Dr Jonathan to make him the issue when the criteria the former president used in allocating N2bn each to allied state governments remain so murky. There is no need to cry wolf before the Final Report of the Committee is presented.
In the aftermath of the success attained with Zaria Water, some cowards have been using the anonymity of social media to spread lies. The comments attributed to Dr Jonathan on social media posts falsely alleging that Malam Nasir El-Rufai sought an appointment with the Jonathan government and got N200m contribution for his campaign is one of the latest smears. Dr. Jonathan cannot make such claims because he knows they are not true.
For the avoidance of doubt, Malam Nasir El-Rufai has not only never sought to work with Dr Jonathan, but he actively persuaded others not to accept any offers to avoid destroying their credibility!
PAY ATTENTION: Read the news on Nigeria's #1 new app
But the Governor draws the line at those making religiously-charged posts with fabricated quotes about his position on fasting. This is a governor that has insisted that religion is a private matter. He pulled the state government out of sponsoring religious pilgrimage and Ramadan feeding within weeks of taking office in 2015.
When a citizen was attacked in June 2016 in the Kakuri area of Kaduna for reasons attributed to religious differences during Ramadan, Malam Nasir El-Rufai and Deputy-Governor Barnabas Bala visited the victim at the Saint Gerards' Hospital on 8th June 2016, and he made an emphatic statement for religious freedom, declaring that "there is no compulsion in religion. It is a free country, and that means no imposition of faith or religious practices on anyone."
The governor added that "nobody can impose the tenet of his faith on another person. The decision to observe any religious activity is the prerogative of the individual." He explained that even a Muslim cannot be compelled to fast.
What Malam Nasir El-Rufai would not do is to allow anybody to get away with bad behaviour by citing their religious, regional or ethnic identity. Equality before the law requires that every citizen must be held responsible for their conduct. The legion of cowards and fraudsters ever ready to spread and amplify falsehood on social media, without any effort at verification, must know that they can be held responsible for what they share. The laws of our land rightly protect the freedom of speech, but the same laws provide remedies against defamation and incitement, even in cyberspace.
Watch this video of a Nigerian speaking about former President Goodluck Jonathan:
Source: Legit.ng