Nigeria must be treated like a love affair - Obasanjo (photo, video)
- Chief Olusegun Obasanjo has said Nigeria's unity must be guarded jealously
- The former president says many who are agitating for a breakaway were not born during the Nigeria-Biafra civil war
- He added that the agitators do not even know what the struggle entails
Former president of Nigeria Olusegun Obasanjo has said that most of the people agitating for the freedom of Biafra were not born during the Nigeria-Biafra civil war.
Speaking in Abuja at the Memory and Nation Building, Biafra: 50 Years After", Obasanjo said Nigerians must join hands to preserve the unity of Nigeria.
READ ALSO: Osinbajo reveals how Nigerians can now own a house with N30,000
The leader of the Movement for the Actualization of the Sovereign State of Biafra (MASSOB), Ralph Uwazuruike, in an interview with the Biafra Nigeria World, an online portal said, he was born in Okwe, Okigwe at sometime between 1968 and 1970.
However, Nnamdi Kanu, the leader of the Indigenous People Of Biafra who is currently leading the agitation for Biafra was born 1970, three years after the war started.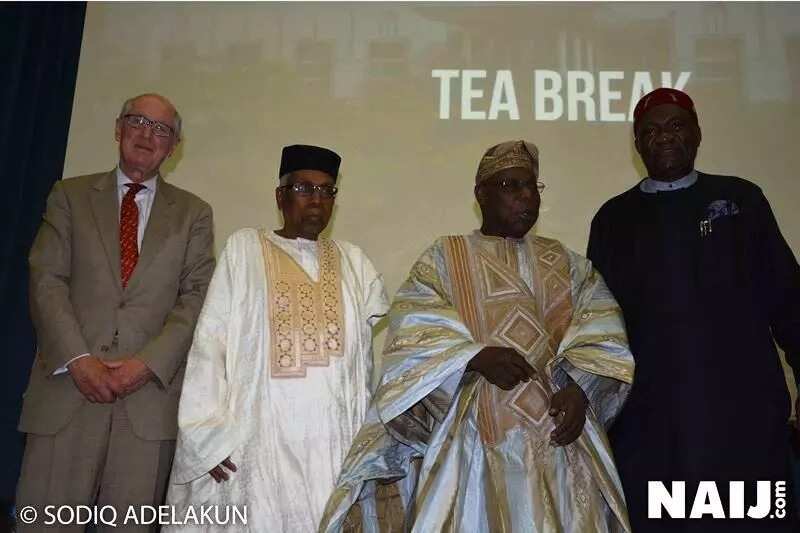 Obasanjo who spoke on Reconciliation, Reconstruction and Rehabilitation said these agitators do not understand what the struggle entails.
READ ALSO: Biafra May 30 protest: See how southeast looks like a graveyard
"These people do not even know what it entails," he said.
The former president urged leaders to stop politicizing all issues in Nigeria.
"Issues that should not be politicized should not be politicized. Some of the people agitating for Biafra were not even born then.
"Nigeria must be loved, it must be treated as we treat love affairs, it must be massaged.
It takes two to tango, I believe there is no substitute for us holding Nigeria like a love affairs.... there is enough cake for all of us," Obasanjo said.
In an earlier report by Legit.ng, Obasanjo said that the officers who started the 1967 Nigerian-Biafra civil war were all naive.
The former president said the young officers who started the 1967 war were naive and never had an understanding of what they were going into.
PAY ATTENTION: Read the news on Nigeria's #1 news app
"Although there were some nationalism in some of them. And that is whathas kept us where we currently are," Obasanjo said.
He further condemned remarks by some of Nigerian leaders who are bent on planting hatred in the hearts of the Nigerian populace.
"We really never had a national leader, we had three leaders at the beginning of our journey as a nation who are mindful of their regions. That is our problem. When you listen to our leaders they talk about freedom and their region but never unity," he said.
You can watch Legit.ng video of Obasanjo explaining why Nigeria needs to be treated like a love affair
Source: Legit.ng