Brave Nigerian lady Dennis Dooshima talks about her life as a firefighter (photos)
- A Nigerian female firefighter became an internet sensation after her photos surfaced on social media
- The lady who is extremely passionate about her job regularly shares fire safety tips on her social media pages
- Nigerians were inspired to see a beautiful lady who is so passionate about her job
A Nigerian female firefighter, Dennis Dooshima, has become an internet sensation after beautiful photos of her surfaced on social media.
In an exclusive interview with Legit.ng, Dooshima talked about her experience as a firefighter in Nigeria.
She expressed that she became a firefighter because she wants to do something out of the ordinary with her life.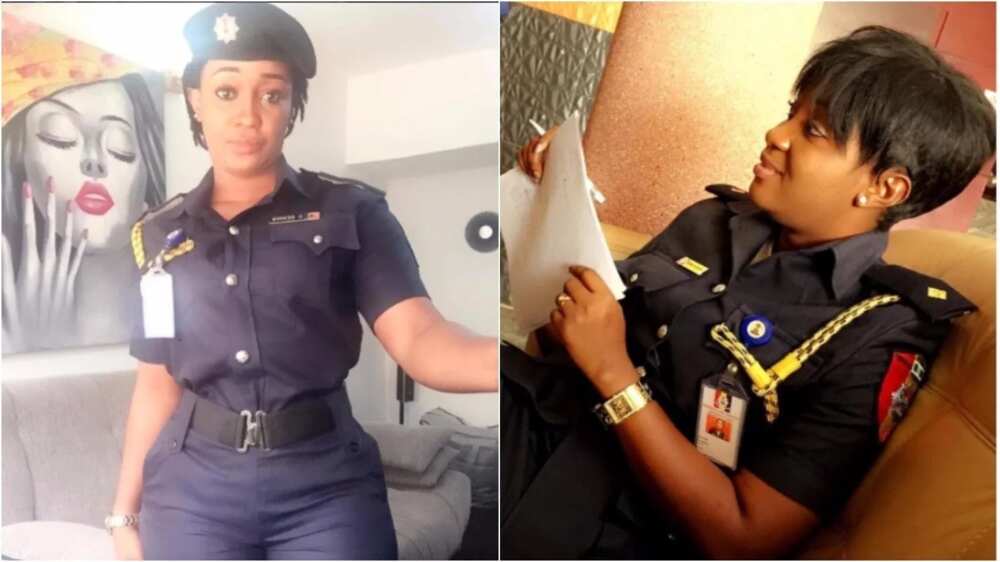 Dooshima told Legit.ng that she feels fulfilled whenever she gets a chance to save a life because there is no greater filling than saving someone's life.
READ ALSO: Meet female firefighter Pauline Ochanya who is INCREDIBLY beautiful (photos)
The Nasarawa State University graduate who celebrated her last birthday at the hospital with burn victims expressed that she did so because she wanted to make people happy.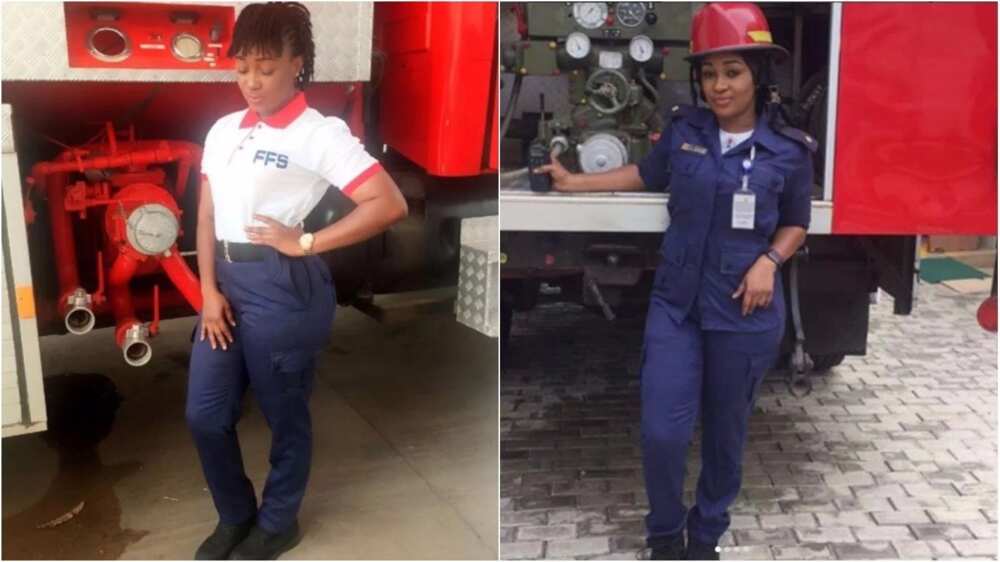 READ ALSO: Nigerian man transforms his Peugeot 504 beyond recognition (photos)
Read Dooshima's interview with Legit.ng below:
1) What inspired you to decide to become a firefighter?
"I have always wanted to do something out of the ordinary with myself, something challenging. In fact, helping people connect with work and play that makes them happy is the key reason why I do this work with passion."
2) Did your parents support your decision to become a fire fighting officer?
"As a young girl, my chosen method of helping others step away from their stress was humor, I believe my angel parents will be proud of me."
3) When you were learning to become a firefighter, was the training difficult for you and how did you cope with it?
"The training is vigorous but I told myself that yes I can,The final step to become a firefighter is to complete training sponsored by the National Fire Academy (NFA). Training programs lasted for six months, but all trainees will work at least maximum of 12 hours a day.
Academies would blend classroom instruction with practical hands-on training. New firefighters are given essential knowledge on fire prevention, firefighting techniques, anti-arson methods, hazardous materials, building codes, and disaster preparedness practices. Trainees are pushed through obstacle courses to assess their agility in fighting fires in various challenging areas too."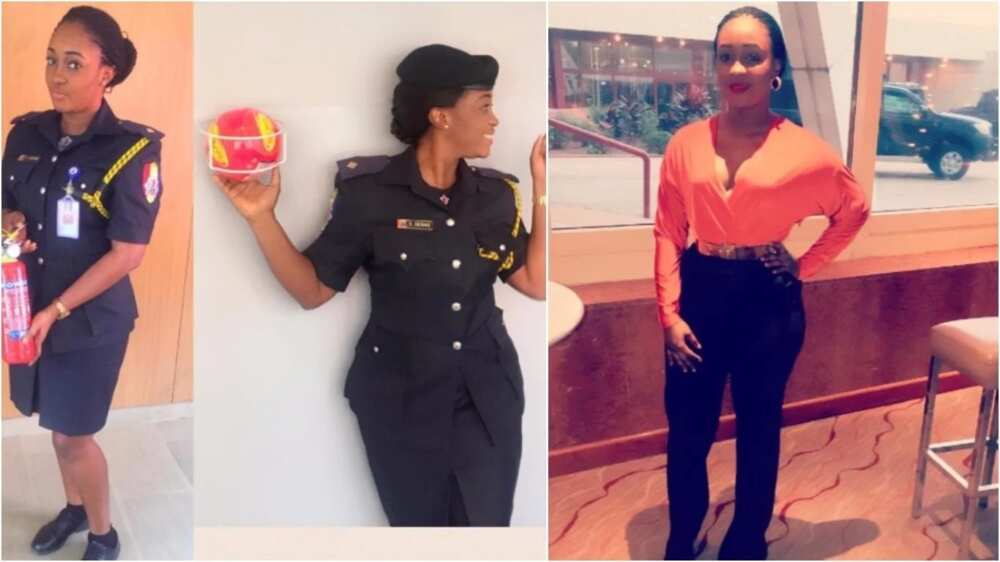 4) Was there any time you thought of quitting because of the difficultly of the job?
"In the beginning, some of the colleagues just took me as a complete joke, I felt really left out for a while. I've had some people criticize me for being a Nigerian female firefighter. I didn't have to use words to fight, I can prove my place in my field. I'm proud of what I do and where I come from, I became close with some great people that constantly encouraged me and told me not to give up! Every time I felt like leaving I'd think about how great it feels to get on and save lives. Even now, I know there are still some people that think I don't belong here but overall I think I've shown how much I care and want to do this."
5) Do you get scared when you have to run into a build to save a life?
"I don't get scared but will want you to picture it when there's fire in a building or a fuel station everybody runs out but we firemen will go in, rescue and put out fire my dear it's not an easy something."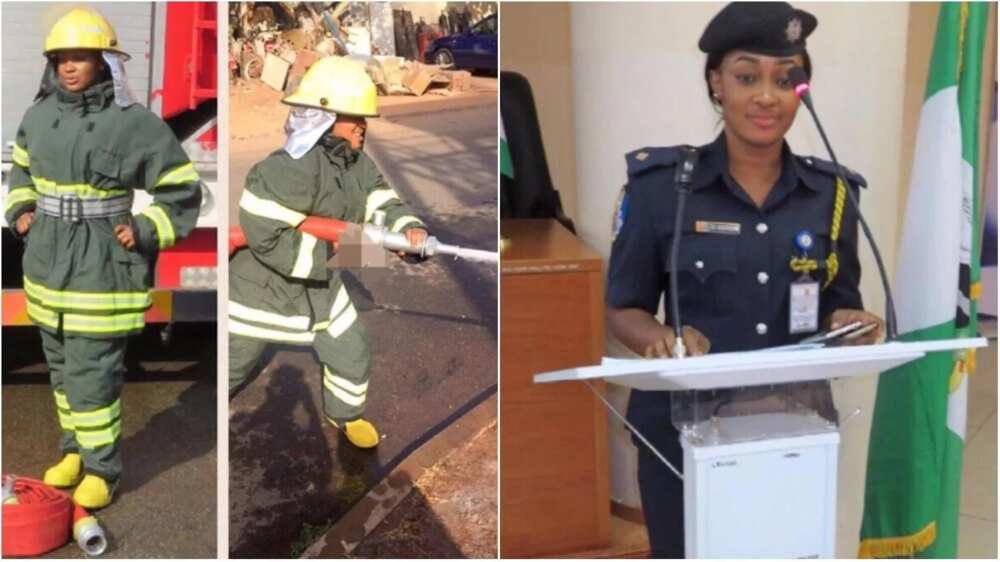 6) How do you feel when you see burn victims?
"Generally nobody feels good about it but personally I feel pity & very sad about it, I wish they knew or had an idea 5 minutes before hand. I feel hurt deep down in me, seeing a little child in so much pain."
7) Describe how you feel when you get the chance lives?
"The best part of the job for me is knowing I'm doing my part to make a difference. With all the negatives people tend to attach to us, we're on ground to do some good. Whether paid or volunteer, that's what this job is all about. There will never be a better feeling than knowing you did your part in saving someone's life, possessions or home. Thanks to all of the fellow brothers and sisters for doing your part."
8) You celebrated your last birthday with burn victims at the hospital, what made you decide to do so?
"I chose to celebrate my last birthday differently because my birthday will not come with the same age again and I wanted to put a smile on someone else's face. I wanted to do humanitarian work which is also part of my job and help those who are in need. Their blessings are the best gift one could ever ask for. I took it up on my self the method of helping others step away from their stress was humor."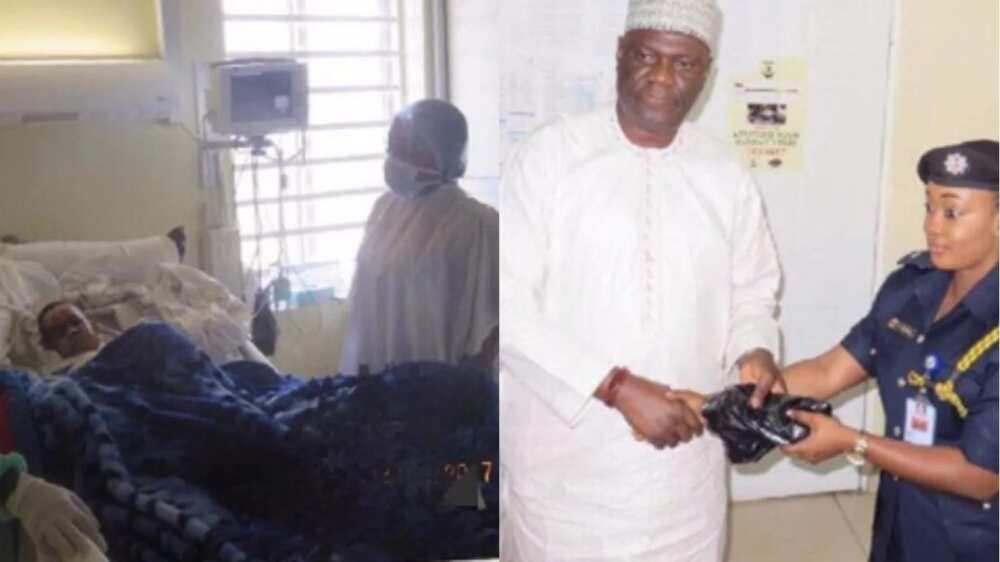 9) Do you get treated differently as a female firefighter?
"If yes, how does that make you feel? Am treated same as others."
10) How did you feel when Nigerians started to recognize you for the hard work you do?
"First I felt encouraged but not carried away because I haven't started or done anything yet. This is just my starting point, I still have a lot on my plate to do and achieve .But am moved and motivated to do more each time I get recognized."
11) What do you love about being a firefighter?
"I love the feeling of accomplishment after a fire. The brotherhood that you can have with anyone in the fire service. Being able to talk to them and not have a clue who they are. Oh helping people is pretty cool, we take care of our own . It's a family that you are part of forever regardless. What I don't like are death notifications, anything with kids and dealing with mutts. Honestly, it's the quality friendship and doing the job when needed safely and going home. Having people say Thank you."
12) What is the key advice you can give Nigerians to avoid fire accidents?
"Many deaths and injuries can be prevented if people have a better understanding of fire."
See more beautiful photos of Dennis Dooshima below: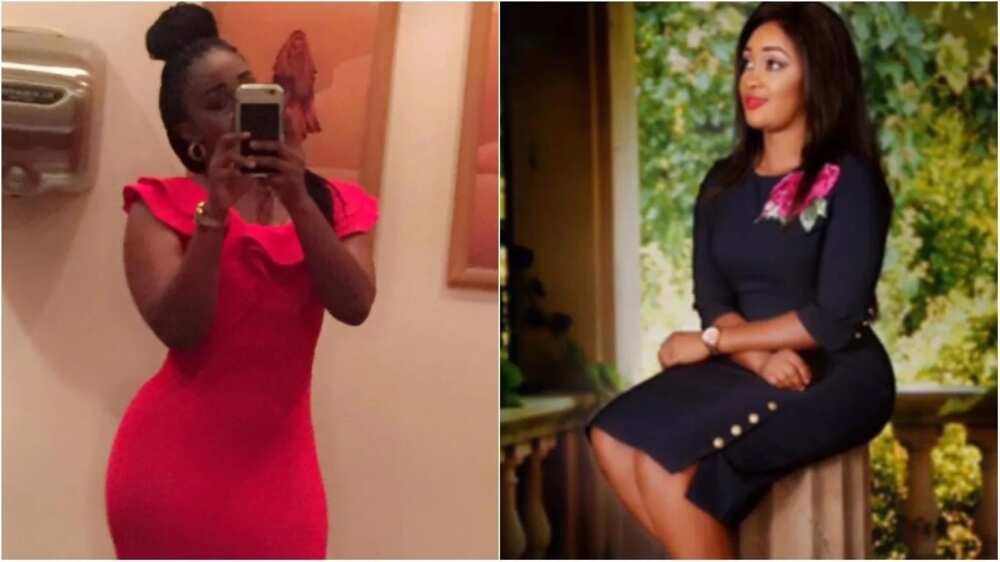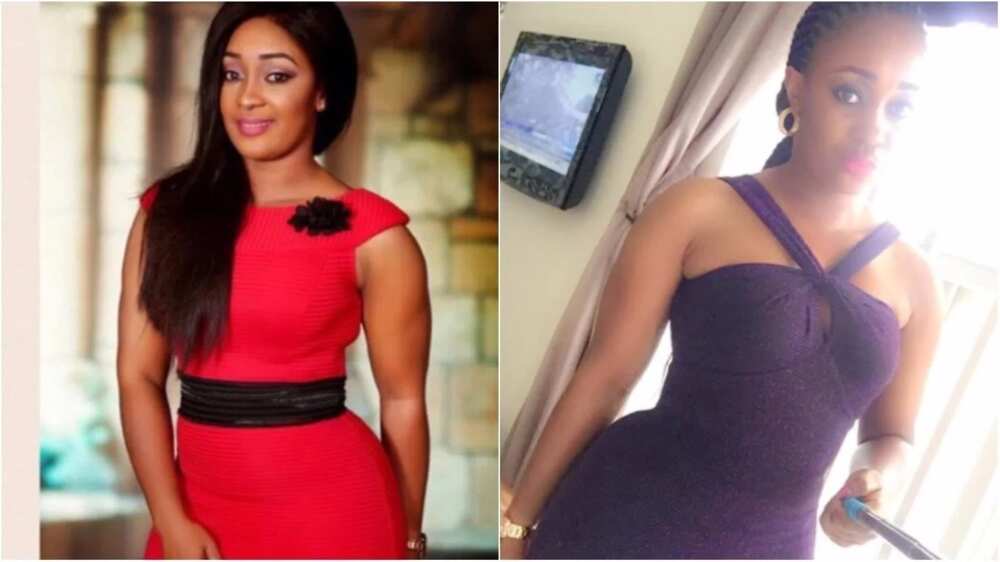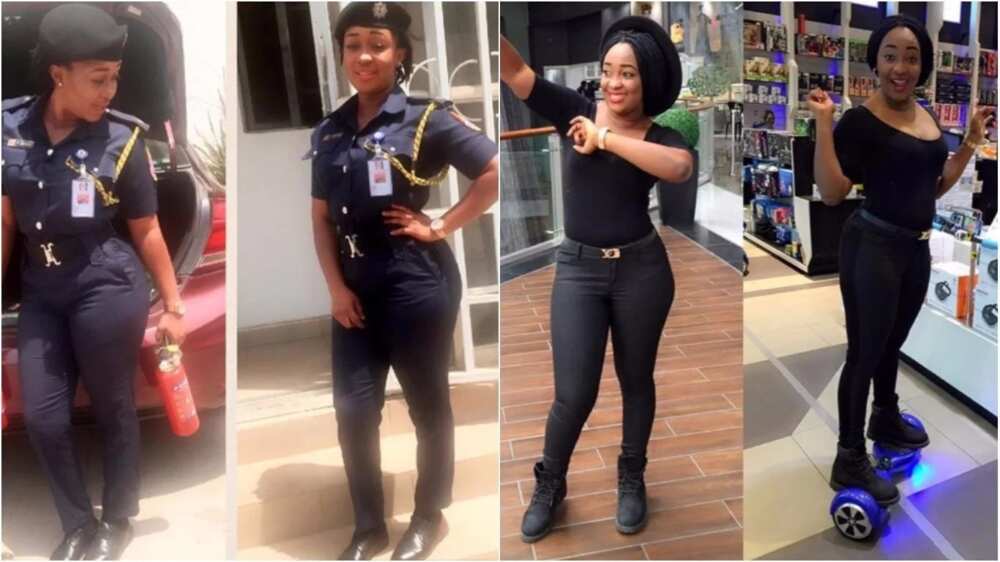 Meet female Nigerian taxi driver
Source: Legit.ng