Mourinho begs Wenger to leave Arsenal on his own terms
- United boss Jose Mourinho hopes to see Arsene Wenger when next season starts
- Legit.ng recalls that fans have called for Wenger's exit after another underwhelming season
- Mourinho sympathized with modern manager who are sacked and appointed at will
- The Portuguese urged Wenger to leave Arsenal on his terms like Alex Ferguson
Manchester United Jose Mourinho has given his support to Arsenal boss Arsene Wenger despite calls from fans for the Frenchman to leave at the end of the season.
The Portuguese has called on his rival to leave Arsenal on his own terms — just like Alex Ferguson did at Old Trafford.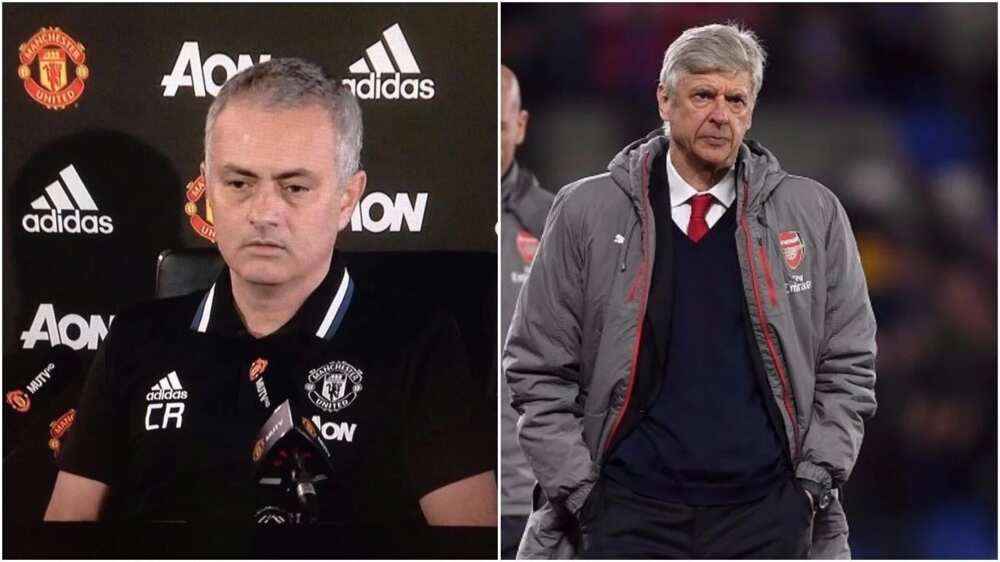 Speaking a pre-match conference ahead of his Manchester United's visit to the Emirates stadium, Mourinho said he hoped to see the Frenchman in the Premier League next season.
READ ALSO: Jose Mourinho tells Manchester United board he is interested Manchester City striker
Mourinho hailed Wenger as the last of his kind to bring stability to a club after Fergusen retired in 2013.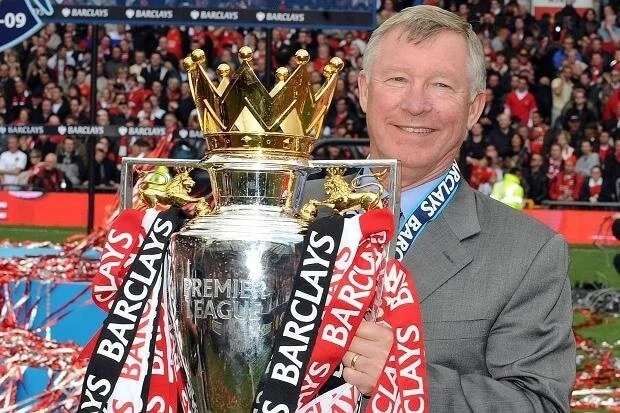 "The truth is that I hope Wenger keeps his job at Arsenal, Mourinho said. "I really do.2"
He added: "I hope that the club trusts him to make things better. I think that Arsene is probably the last example of a manager who brings stability to a club over such a long time.
"Sir Alex was the same at United and he was able to leave when he knew it was time to leave.
"I hope that it is the same with Wenger. Why not?"
Ferguson retired after 26 years at Manchester United, while Wenger has been with the Gunners for 20 years but that has not stopped fans from calling for his exit with the Wenger Out brigade heightened this season.
READ ALSO: Kanu Nwankwo names the Super Eagles star that will win the African Footballer of the Year award
Mourinho also sympathized with Wenger and other modern managers: "I feel sympathy for all the other managers because we live through the same pain. Everyone.
"Football has changed. Now it is a game that makes it impossible for managers to stay in their position for a long time.
"Football now means if you don't get success then you are gone. So yes, I feel bad for other managers.
"When you are at one club for 20 years it is impossible to have success every single year. Even Sir Alex will tell you that."
United travel to Arsenal Sunday for a Premier League clash though Mourinho has said he will play a weakened team as his eyes are on Europa League glory.
Source: Legit.ng