- EFCC has said it would invite the Senate President Bukola Saraki's aides, others over N19bn Paris Club scam
- The Commission said it could arrest any of the indicted persons anytime
- About N3.5bn out of the N19bn was said to have been traced to Saraki and several persons close to him
The Economic and Financial Crimes Commission is set to arrest several aides and persons linked to Senate President Bukola Saraki for their alleged role in the N19bn illegally deducted from the N522bn Paris Club loan refund.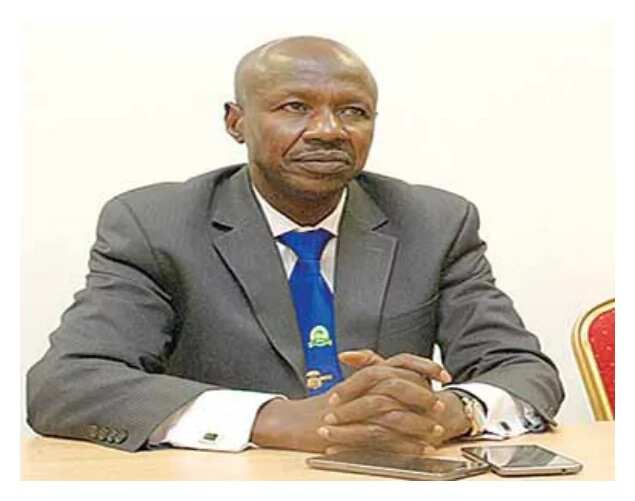 Punch reports that about N3.5bn out of the N19bn was said to have been traced to Saraki and several persons close to him, an EFCC report has said.
READ ALSO: Watch funny video as Nigerian lady mocks Dino Melaye
Legit.ng gathered that in the report, which was submitted to President Muhammadu Buhari about two weeks ago, the EFCC mentioned Saraki's Deputy Chief of Staff, Gbenga Makanjuola; Mr Kolawole Shittu, Obiora Amobi and Oladapo Idowu.
Others, who allegedly took part in the diversion, include a former Managing Director of Saraki's family defunct bank, Societe Generale Bank of Nigeria, who is the current boss of Melrose General Services Limited, Mr. Robert Mbonu; and the Relationship Manager to the Senate President in Access Bank, Kathleen Erhimu.
A reliable source within the EFCC said on Tuesday March 28, that the commission could invite any of them soon and might go ahead to arrest them based on the outcome of investigations.
He said: "We can arrest any of the indicted persons anytime. The fact that we submitted a report to the Presidency doesn't mean we are waiting on the President for the next line of action.
"We only submitted the report to intimate the President with the development and current investigation. It is a normal practice."
Meanwhile, one of our correspondents learnt that Buhari had yet to take a decision on the report presented to him by the EFCC.
A source in the Presidency said that it was not Buhari's style to rush into taking a decision on such a matter.
READ ALSO: Borno declares December 22 'Sambisa Memorial Day'
"You should know the President's style by now. He will not rush into taking a decision. He will weigh all options before a decision will be taken," he said.
The Special Adviser to the President on Media and Publicity, Mr. Femi Adesina, said he did not have any information on the matter.
"I don't have any information on the matter. Be assured that once I have information on it, it will be communicated," Adesina said.
The Special Adviser on Media and Publicity to the Senate President, Yusuph Olaniyonu, said he was not aware of any plan to arrest Saraki's aides.
Olaniyonu had earlier denied allegations that any money from the Paris Club loan refund was paid to Saraki.
He alleged that the EFCC boss was on a revenge mission based on the false belief that Saraki blocked his confirmation at the Senate two weeks ago.
READ ALSO: Dino Melaye stole TV as student association president - Sahara Reporters
"It is obvious that at this point when Mr Magu believes the Senate President should be blamed for his failure to secure confirmation as the chairman of the EFCC, he would want to fight back by cooking up reports and masterminding its leakage," he added.
Source: Legit.ng