Insurgent group Boko Haram has released a new gruesome propaganda video.
Sahara Reporters writes that the video was released by the Abubakar Shekau faction of Boko Haram and featured among other things the execution of some men it claimed were spies of the Nigerian government that infiltrated the group.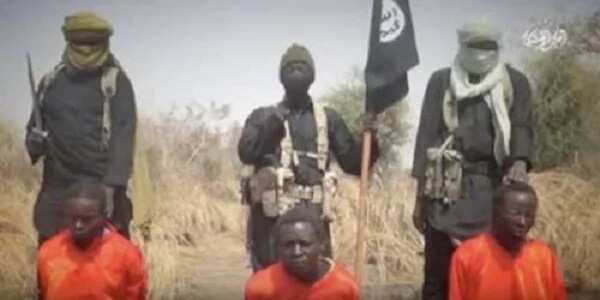 The video which was done in Hausa and Arabic included series of footage showing Islamic priests, government officials and world leaders including a footage of President Muhammad Buhari, Donald Trump, former US President Barack Obama and several European leaders.
READ ALSO: Army storms Assemblies of God Church, as internal crisis escalates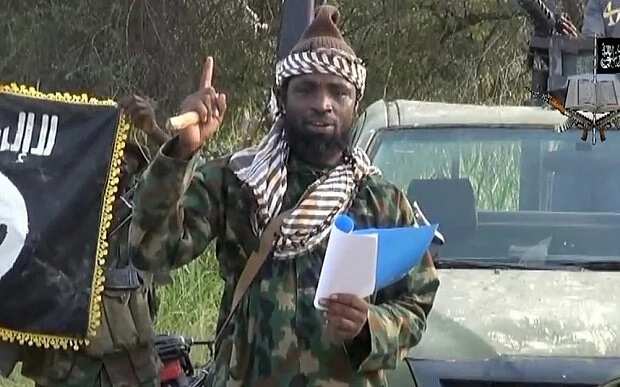 The video also included execution of three persons which the Boko Haram claimed were recruited by Nigeria's Directorate of Military Intelligence to infiltrate the group.
The persons were gruesomely executed at the end of the 7-minute video.
The group also displayed large cache of high-grade military weapons including what appeared to be anti-aircraft missiles and boasted that it remains firmly in a place in the country that the Nigerian Army could not recapture.
PAY ATTENTION: Get the latest news on Legit.ng News App
Just days ago, two suspected Boko Haram bombers were killed by security operatives while attempting to enter Maiduguri, Borno state on Saturday, March 11.
Victor Isuku of the Borno state police command said the bombers attempted to enter the capital city through the Umarari in Molai, near Damboa road but were intercepted by security operatives.
On Facebook, Nigerians say they are not happy with the new development but some are confident that Boko Haram will soon be a thing of the past. Others called for prayers for the country.

On Twitter, the feeling is similar.