EXCLUSIVE: Emir Sanusi explains what proposed Kano marriage law is all about
- The Emir of Kano, Muhammadu Sanusi II about a week ago said he has the intention of proposing a law that will restrict poor men in the emirate from marrying more than one wife
- The former Central Bank of Nigeria (CBN) governor explained his reasons in a recent interview in which the contents were made available to Legit.ng, where Emir Sanusi stated why there has to be checks and balances on how the less-privileged go about in their marriage
Below are excerpts from the interview
READ ALSO: Law seeking to stop poor men from marrying many wives is necessary to guide Muslims - Emir
Your Majesty, what are the reasons behind this proposed marriage law?
Emir Sanusi: Thank you Sa'adatu for this question, because I heard people bicker over this issue. Perhaps since you asked me this question, I need to give a little introduction. Any leader thinks always about the problems of his people, and this is what we do. We are making these laws to protect the dignity of our masses.
First, I had been saying that the problem of North is not that of economy or security, no, it is lack of good policies and laws as well as leadership. That's why we folded our arms and watch Lake Chad got dried as a result people can no longer farm their land which also resulted in security threat. That is why herdsmen were denied field to graze their cattle due to an increased population and this is the cause of the unrest between farmers and Fulani herdsmen. That is why we don't concentrate on schools, we watch young girls drop out of school and get married forcefully at the end of the day they end up being beaten, intimidated and contact different diseases but nobody cares because they are children of the poor. Many a time, so many atrocities are done hiding behind religion.
How true is it that the Izala sect influenced your decision on this law?
Emir Sanusi: It is the combination of ulama from all sects because I inaugurated the committee over a year at Bayero University. Most of them are well and deeply educated in Shari'a, Hadith, Jurisprudence and the noble Qur'an as well as other disciplines of Islam.
The grand Imam of Kano state is the chairman of the committee. Members of the committee include Malam Falalu Dan Almajiri, Shehu Shehu Maihula, Imam Maqry, the chief Imam of Abuja, Dr. Bashir Aliyu Umar, Malam Aminu Ibrahim Daurawa, Malam Abdulwahab, Dr. Babangida Muhammad, Dr. Musa Borodo and the rest.
Under these ulama three sub-committees were established.
One of them works on endowments. We want wealthy individual to establish endowments in Kano to support education especially girl-child education. To build schools or give scholarships or provide school buses, feed the pupils or provide uniforms or even pay teachers' salary etc.
READ ALSO: Islamic group backs Emir Sanusi on bill to ban 'poor' men from marrying many wives
The second one is on education focusing on boosting education in Kano. The third one is on family interactions led by Dr. Bashir Aliyu Umar. Included in this committee is the Kano state grand khadi and Jameel Alqadry.There are women like professor Aisha Ismail who is a director in gender education and professor Binta Tijjani, a director at Institute of Islamic Finance.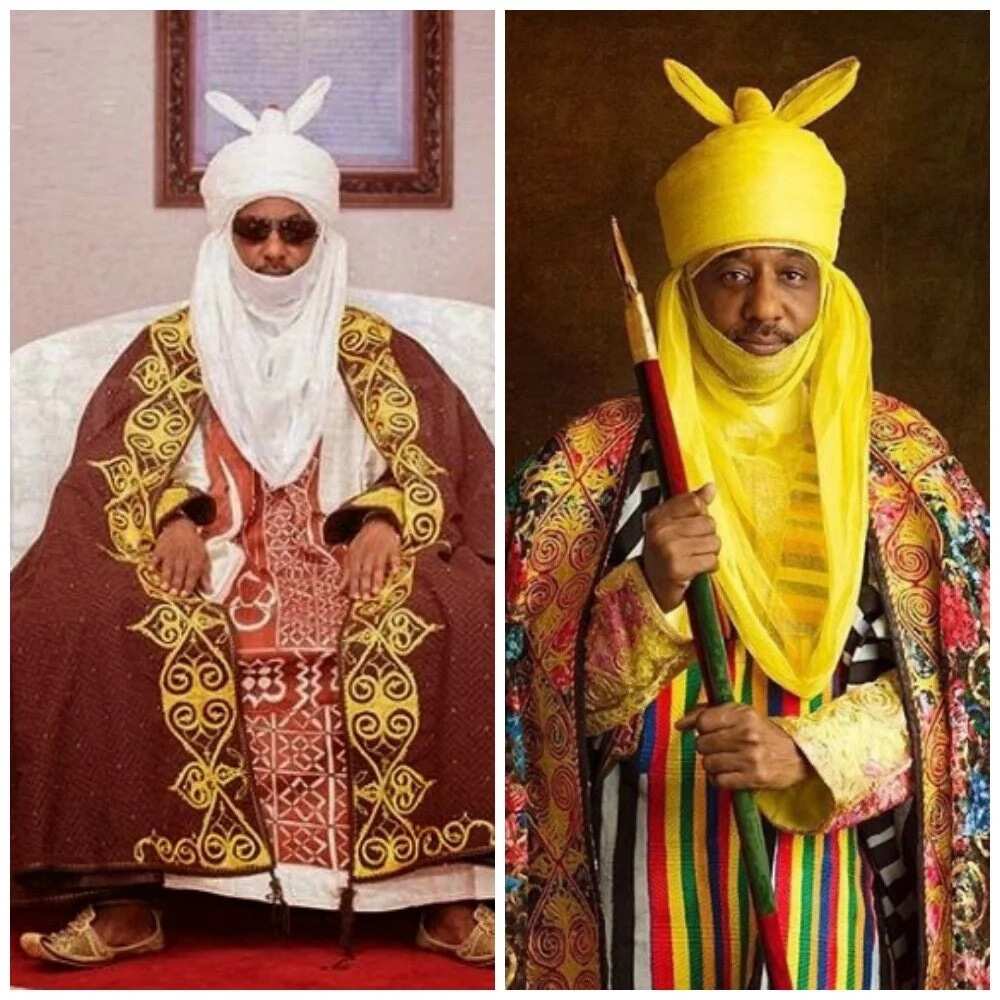 There is Salamatu Ibrahim Ameera of Muslim Sisters Organization. Still there are women rights protectors like Saudatu Mahdi, Barrister Huwaila and Maryam Uwais.
We urged the women to report all acts of violating their rights, while the the ulama will sincerely look over it and make amends in an Islamic way. And I receive such complaints in my palace every day ranging from forced marriage to that who was denied marrying her choice without any reason or a wife who was beaten like a donkey and that who was left without food. And those divorced with children and sent back to their parents, those whose husbands married other wives and chased them away, that whose husband ran-away and left her with 11 children in a rented house. Such bad things are uncountable. This is why I said we should look at Islamic countries like Egypt, Morocco, Tunisia, Algeria, UAE and Malaysia, all of them follow Malikiyya school of thought. How did they improve things and we can't do the same?
READ ALSO: Cleric tells Sanusi: Your proposal on polygamy will violate the Quran
This is briefly about this law. We've been working round the clock for a year. It should be tabled and discussed before we arrive at a consensus view.
Your Majesty, could you explain in more details the contents of the law?
Emir Sanusi: They are as follow:
1. The law talks about marriage.
What is marriage, what are the types of marriage and what is good or bad marriage?
2. It gives a mature girl freedom to choose husband and it bans forced marriage.
3. It lays condition for child marriage that it has to be endorsed by a Shari'a judge with recommendation from doctors.
But for married women, the followings are applicable to them:
1. And this law bans domestic violence against women and whoever injures his wife there will be analogy or compensation as provided by sharia.
2. The law ensures feeding, clothing and shelter as well as health care. That if one fails to do deliberately, will be forced to do, he can even be jailed.
3. He that will marry more than one wife, there are conditions in the books of the schools of thought that are not considered. The conditions are included in the laws.
4. And they will not share house, kitchen etc unless they agree to. All these are written in books.
5. There is post-divorce support to a divorcee and taking care of the children.
6. There is issue of child spacing and use of ways that are not against the sharia.
7. There are issues of will, inheritance etc. It's a voluminous document. The first part has been finished and is ready to be taken to the general committee as soon as possible. After their review we will then take it to House of Assembly to be enacted and finally urge his Excellency the governor to sign it into law.
SOME THINK THIS LAW IS AIMED AT STOPPING THE POOR FROM GETTING MARRIED.
It's protecting women's dignity because they are the mothers of the society.
Saying that he that cannot shoulder marriage responsibilities, should not marry is not new, Allah says it in the noble Qur'an.
Meaning those that can not afford marriage should wait until God enriches them from his bounties. Therefore Allah does not allow he that can't take care of a woman to get married and this is what is happens in many Islamic countries.
This is what prophet Muhammad (SAW) said:
''Oh! You the youths, whoever gets the means to shoulder marriage responsibilities, let him get married. If he doesn't, let him be fasting.''
We are doing nothing out of Allah's provisions of Islam and that of his messenger and it ensures women that all the atrocities against them are forbidden in Islam and they don't have to sue their religion before America or Europe.
These things don't have any basis in Islamic law.
They are bad cultures that were allowed to develop. It's now that they will be confronted. I prolong the statement. But this is what we are doing. We believe that
If women and children are bullied in Kano, Allah will not question the past ulama. I and the other ulama and the governor and members of the assembly that can remedy the problem but fail to do so, would be questioned. Everybody knows these problems but some will not accept the truth yet gradually they will accept when they get used to it. Only Allah knows whether we will succeed or not but we have discharge the duty He imposed on us.
He who sees bad things should change them with his hand.
The interview was conducted by Sa'adatu Baba Ahmad
Source: Legit.ng