'Buhari is our enemy' and top 7 other chilling quotes from Shekau's audio message on UNIMAID bombing
Boko Haram leader Abubakar Shekau has released an audio recording taking responsibility for the bomb attacks on University of Maiduguri in Borno state on Monday, January 16.
The audio, which was posted to YouTube, is about 19 minutes long and as usual, was full of Shekau's threats to Nigeria and other countries of the world.
Here are top 8 quotes from the audio message:
1. Boko Haram camp in Borno
Shekau claims that the insurgents have now established a base in Maiduguri, the Borno state capital.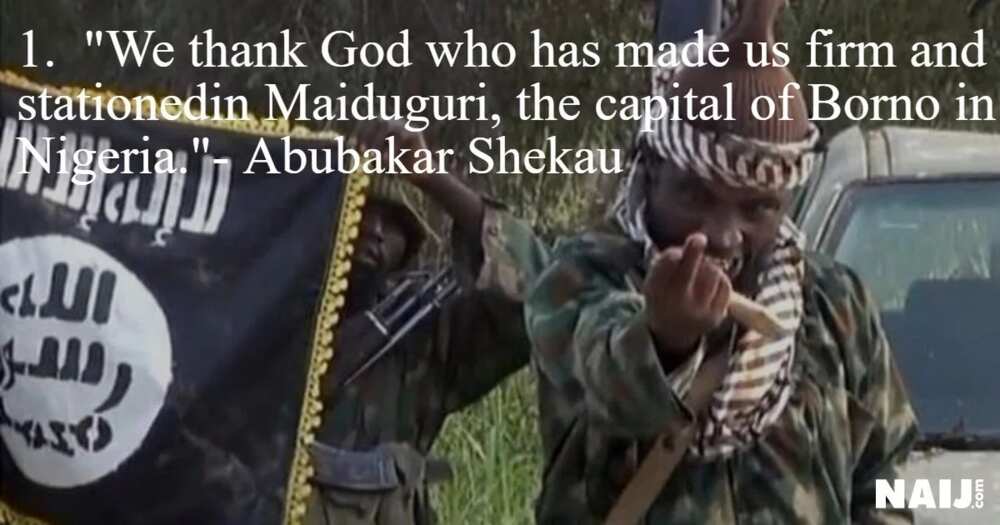 2. Attacks on democratic governments
The Boko Haram leader made it clear that the attack on Nigeria is because of democracy and the group will continue to fight back.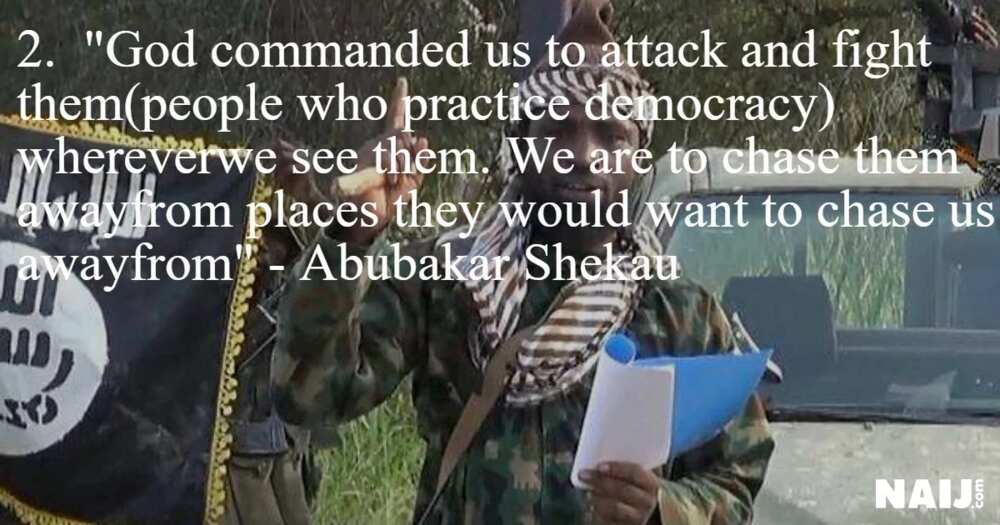 3. Terrorizing the terrorists
Shekau claimed that Islam as practised by Boko Haram insurgents is being terrorized by democratic governments and such 'terrorism' is worse than the group's incessant killings.
READ ALSO: Unilorin steps up 24–hour security after Unimaid blast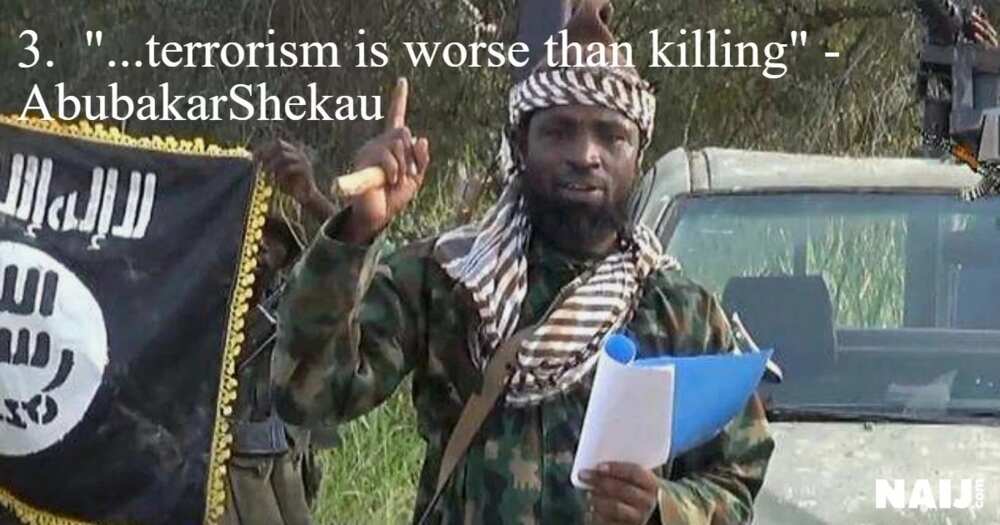 4. Other African countries are not safe from attacks
Shekau says Nigeria and other countries in Africa who practice democracy are all targets of Boko Haram attacks because they are all ungodly for practising that type of governance.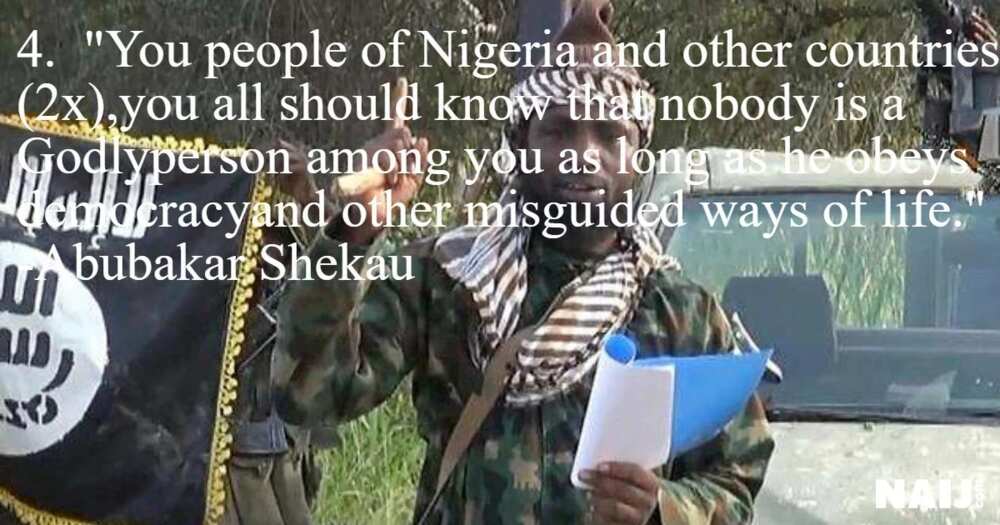 5. Buhari is an enemy
The Boko Haram leader once again declared the group's dislike for President Muhammadu Buhari of Nigeria. According to him, President Buhari is allowing the use of constitution, which is ungodly.
READ ALSO: 3 facts about the professor that was killed in Maiduguri bombing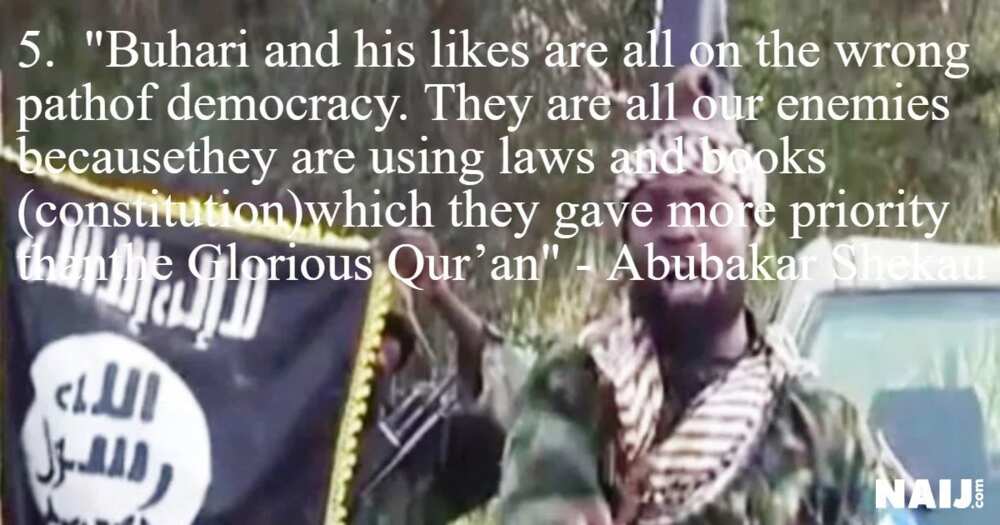 6. Boko Haram attacks end when democracy ends
Shekau says attacks on Nigerian soil and other African countries will only end when the countries renounce democracy.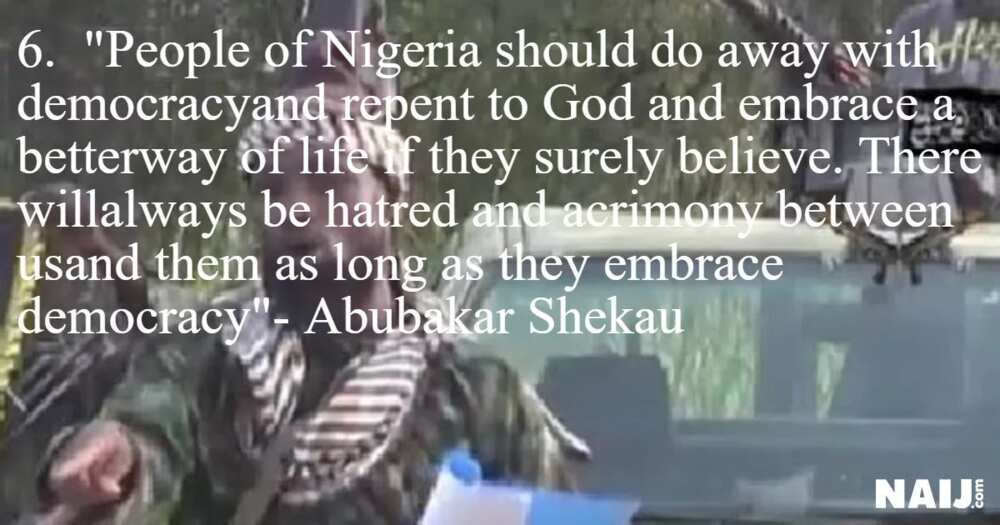 7. Government shut down
Boko Haram leader Shekau says all institutions of governance and schools across Nigeria should shut down.
READ ALSO: You are a coward! Nigerians react as Shekau reveals why UNIMAID was attacked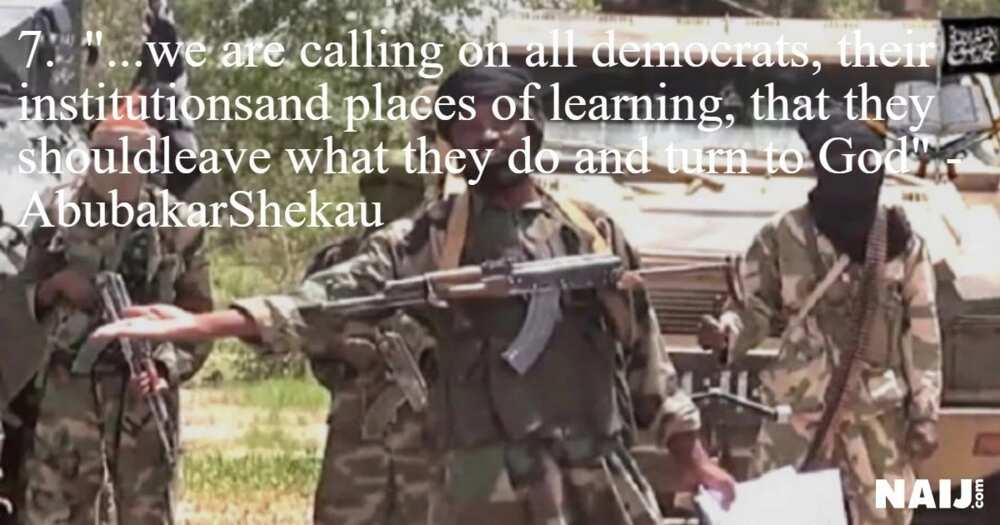 8. No friendship between religions
Shekau says there is no way that different religions can work together because all the other ones are against the type of Islam Boko Haram practices.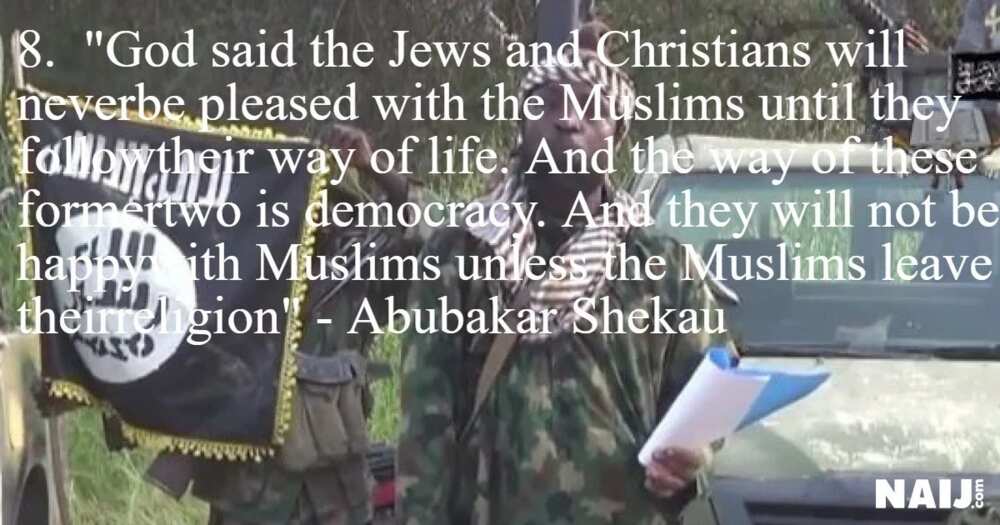 Listen to original audio below:
Source: Legit.ng