2023 presdiency: Nigerian Pastor Reveals to Aspirants Inevitable Condition for victory
The northern region in Nigeria is not ready to give back power to any other zone, according to Pastor Tunde Bakare
In fact, Bakare claimed that for any presdiential aspirant to win election in Nigeria, he or she must negotiate with the north
The pastor added that northern politician also have to negotiate with the south to get power at the centre
The serving overseer of the Citadel Global Community Church (CGCC), Pastor Tunde Bakare, has said that to secure electoral victory in the 2023 presidential election, aspirants from other regions must negotiate with the north.
Pastor Bakare in a recent interview with This Day opined that aspirants from the northern region must also negotiate with the south to get to the seat of power.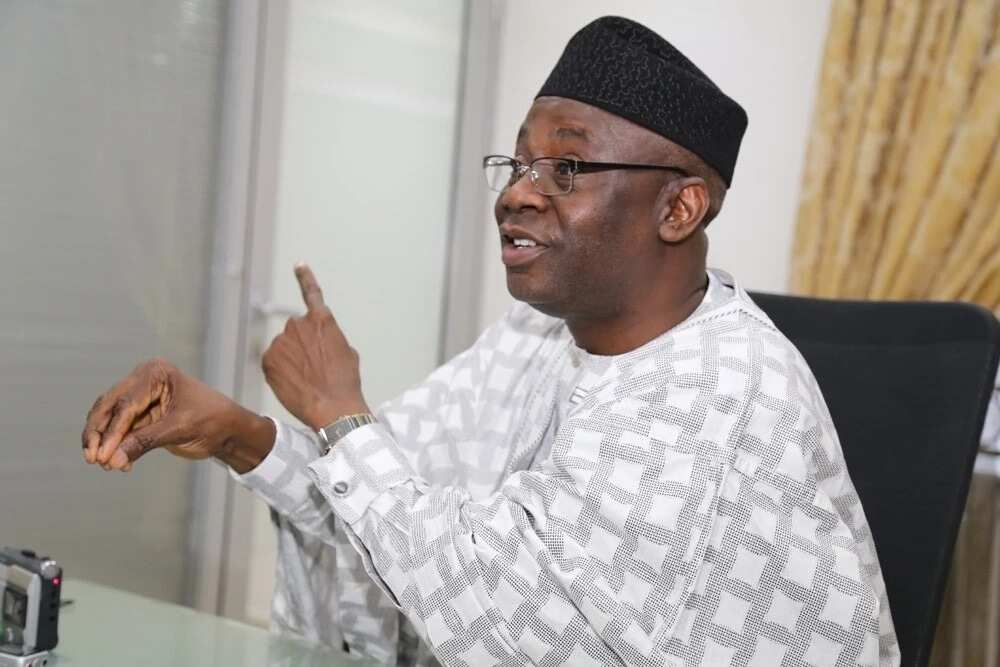 The firery pastor who added that this is how politics is run in the country, calimed that the north has a way of giving a leader the crown while withholding the sceptre, The Cable reports.
Stating that he doubts the north will willingly give power to other regions come 2023, he said:
PAY ATTENTION: Install our latest app for Android, read best news on Nigeria's #1 news app
"I honestly will say, almost all the things that were going for the north in the days of Ahmadu Bello are no longer there. The textile industries where they dominated are not there anymore. The groundnut pyramids, etc. And what they have is what they hold. They have power.
"Nigeria is structured in such a way that no section can win an election by itself. The southerner cannot win an election without reaching out to the north and the northerner cannot win the election without reaching out to the south."
Going forward, Bakare suggested that for the status quo to change, the 1999 Nigerian constitution must be rejigged.
Top 2023 secret: Pastor Bakare speaks in videos after meeting Buhari
Earlier, Bakare had given only hints about his discussion with President Muhammadu Buhari on Friday, October 15.
The Christian cleric who in a video noted that his talk with President Buhari is a secret between them explained that nothing stops him from contesting in the 2023 presidential election.
Bakare told State House correspondents on Friday after his closed-door meeting with the president that he tabled before the Nigerian leader his future plans.
Speaking further, he said he has pastored his church for 33 years and that it is time to go fully into nation-building which, according to him, is part of his calling.
Source: Legit.ng