Top 10 Famous Crying Footballers
The football star Ronaldinho once said: "For me soccer provides so many emotions, a different feeling every day."
Players from all over the world have proved this more than once by their behaviour. The higher the stakes, the more overwhelming the emotions are. We have seen all kinds of behaviour on the pitch: cursing, biting, punching, kicking, leaving the field...
But when you see a footballer who bursts into tears in front of millions of fans, you could say you have witnessed one of the most precious moments in the history of the game.
Tears of joy and tears of despair that made history. Mostly tears of despair though.
1. Pele
Seventeen-year-old Pele cries on the shoulder of Didi as teammates Gilmar and Orlando congratulate him on his fantastic performance in the 1958 World Cup final.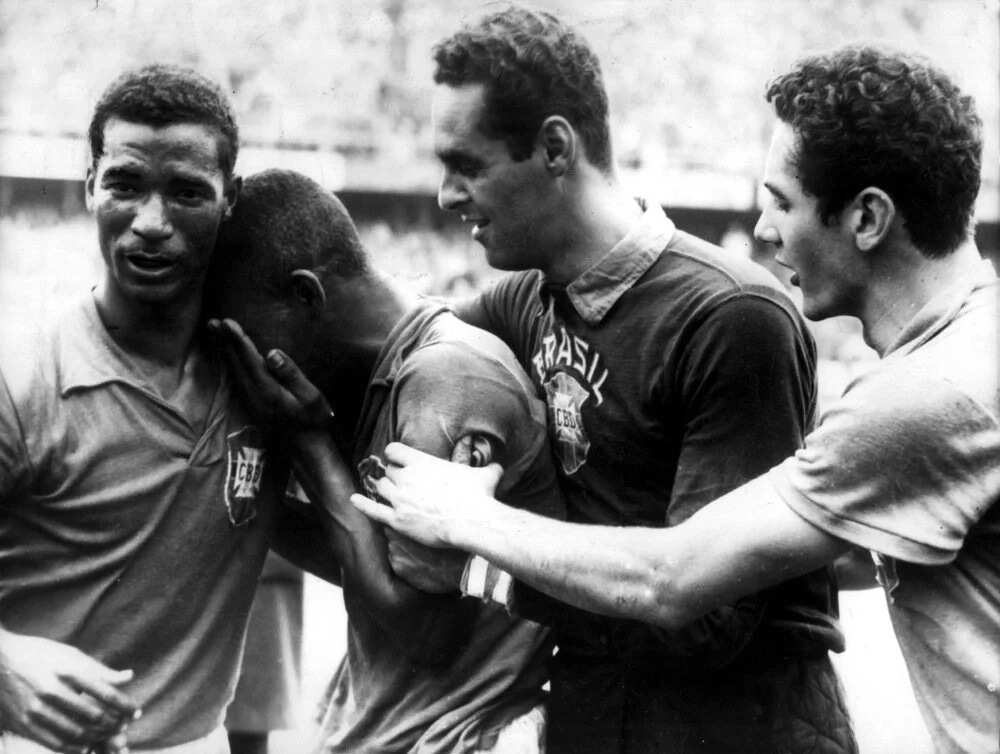 2. Carsten Jancker
We are not used to associating German football with outbreaks of feelings. Tough, disciplined, organized - yes. Emotional - no. But it is not always the case.
Jancker cried like a baby after Bayern lost to Manchester United in the 1999 Champions League final.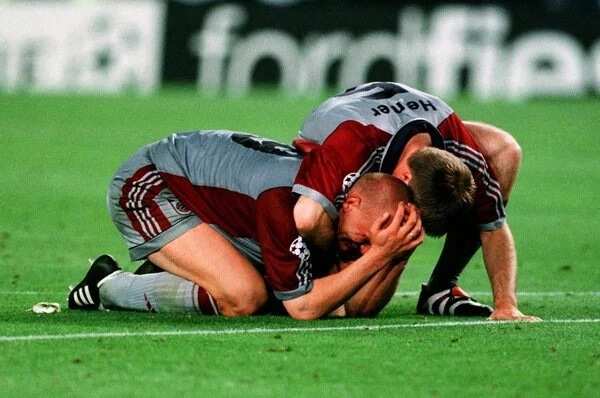 3. Francesco Totti
The Italian broke down after his team's painful defeat by France in the final of Euro 2000.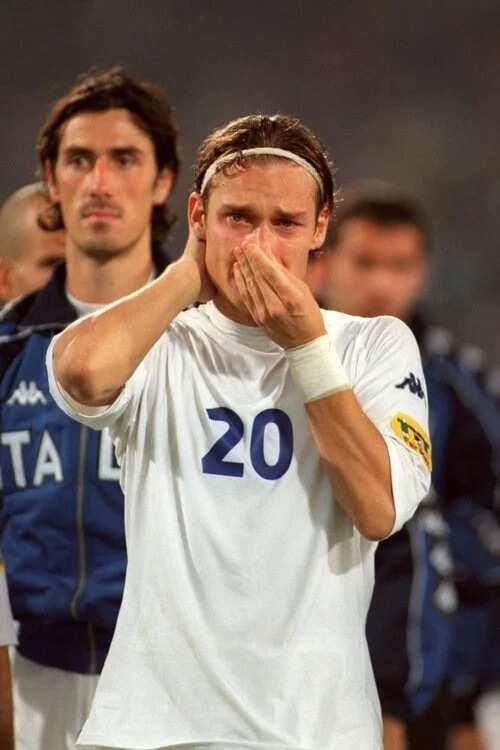 4. William Gallas
Billy G let it all out after Chelsea's loss to Liverpool in the 2005 Champions League semi final.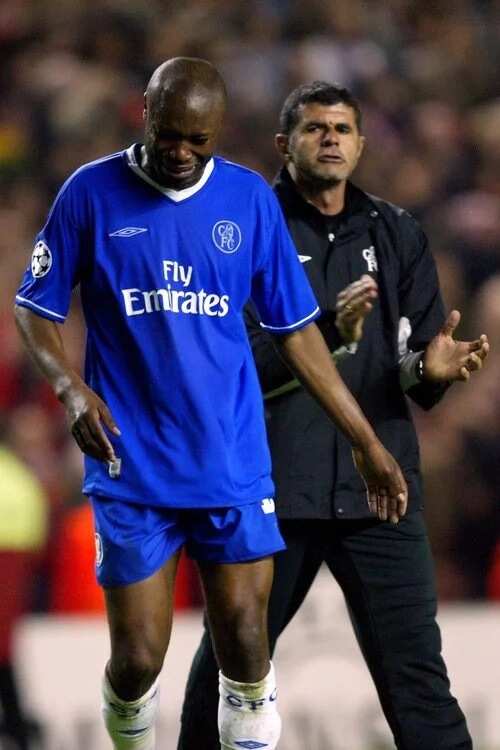 5. John Terry
... cries at the end of the World Cup 2006 quarter finals football game England vs Portugal, when the latter won 3-1 on penalties.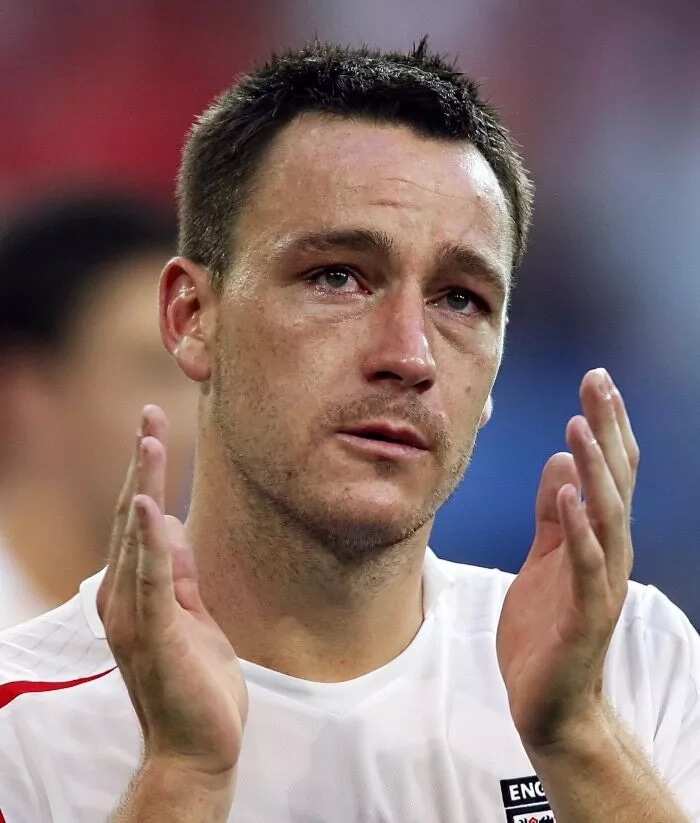 And flashback from very recent games.Rivers of tears were shed during the last year's World Cup.
6. James Rodriguez
The Colombian striker, the sensation of the latest World Cup, could not hide his tears after his side's 2-1 quarter-final defeat to Brazil.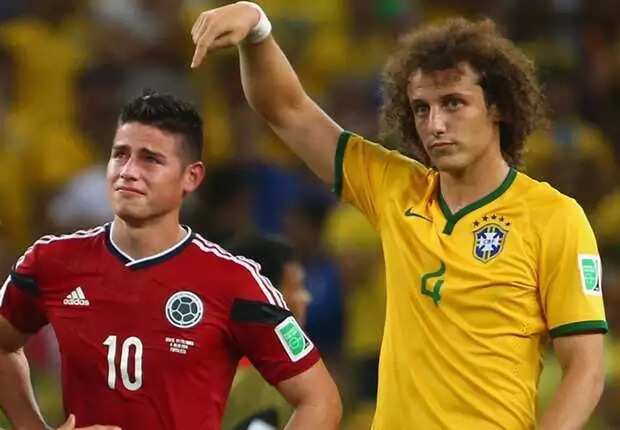 7. Andrea Pirlo
The just concluded Champions League could have become the most exciting positive experience for Juventus legend Andrea Pirlo. But it did not, as Barcelona secured a 3-1 win. It was not said aloud, but we  realize that it could have been Pirlo's tears of "good bye".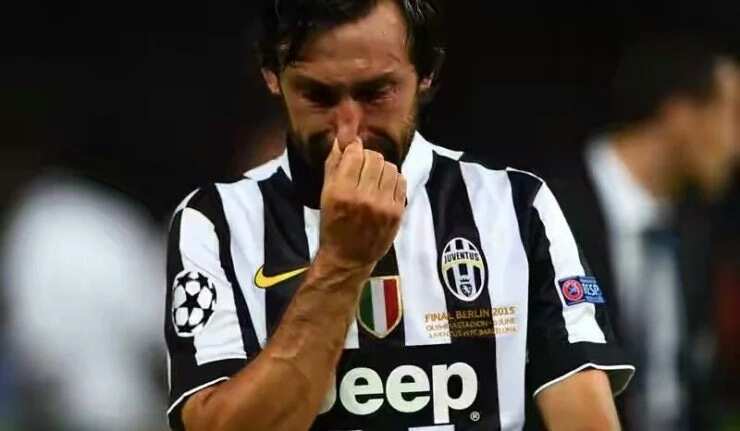 8. Neymar
This brilliant young player is absolutely sincere with the public about how he feels. At this very moment the Brazilian cries while the national anthem is being belted out by thousands of Brazilian supporters in the stands. World Cup 2014.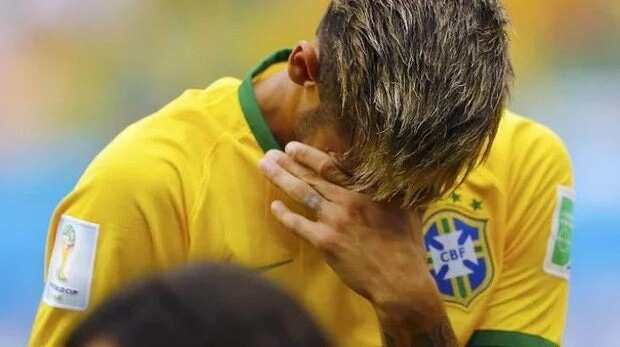 9. Antoine Griezmann
France's Rio Mavuba consoles his teammate after losing their 2014 World Cup quarter-finals match against Germany.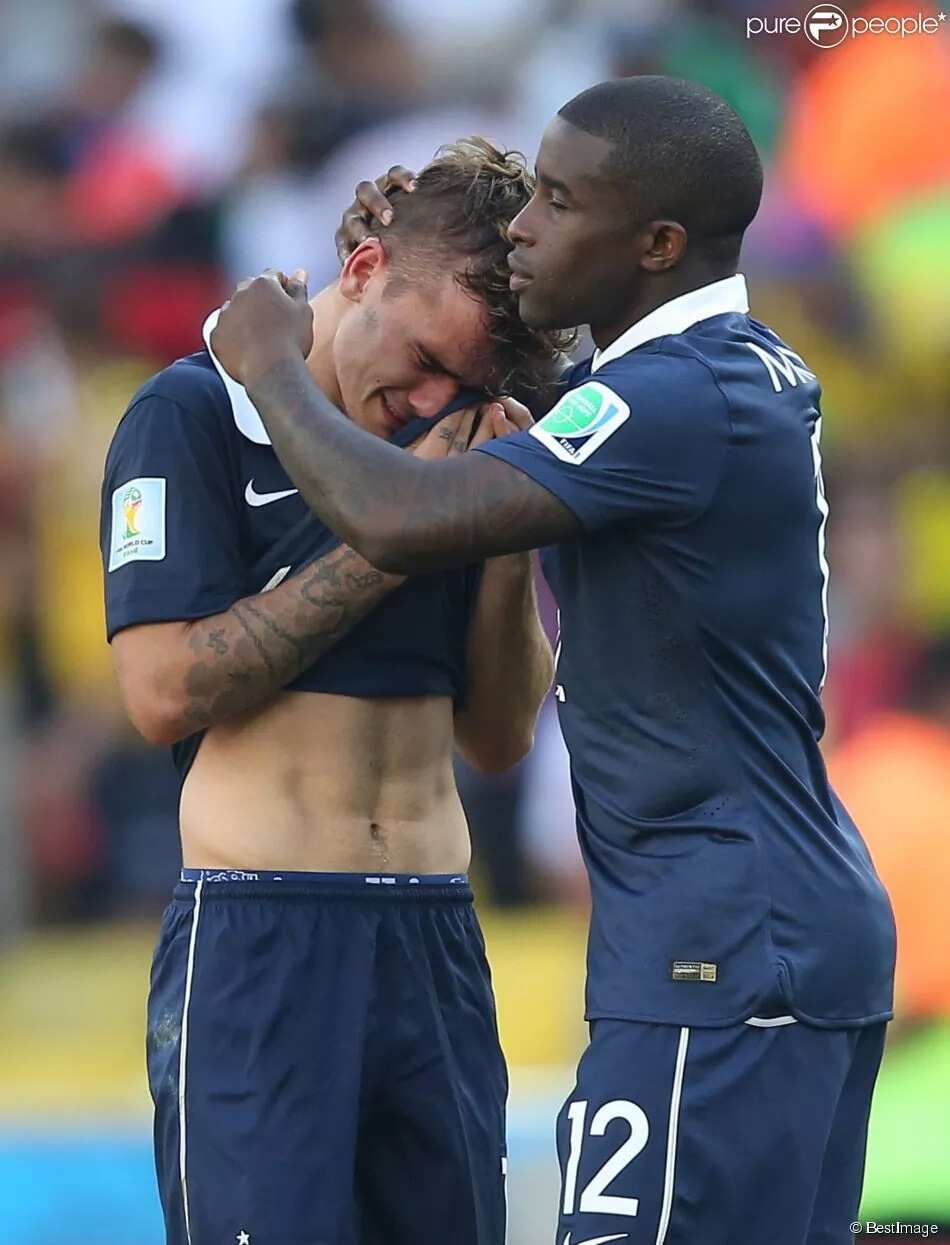 10. Bastian Schweinsteiger
Germany's star cries tears of joy after winning World Cup 2014 in Brazil.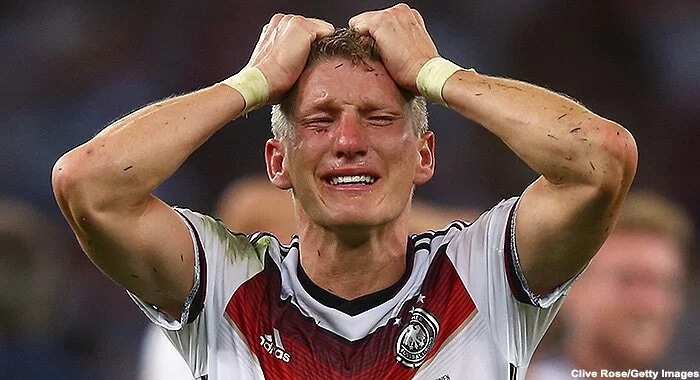 Source: Legit.ng