What Happens On Election Day? How to Vote for Your Preferred Candidates in 2023 General Polls
According to the Independent National Electoral Commission (INEC)'s clock, the Presidential and National Assembly election will hold in 13 days' time; Saturday, February 25.
What is being witnessed so far in the campaigns indicates that the majority of eligible Nigerians will participate in the voting process.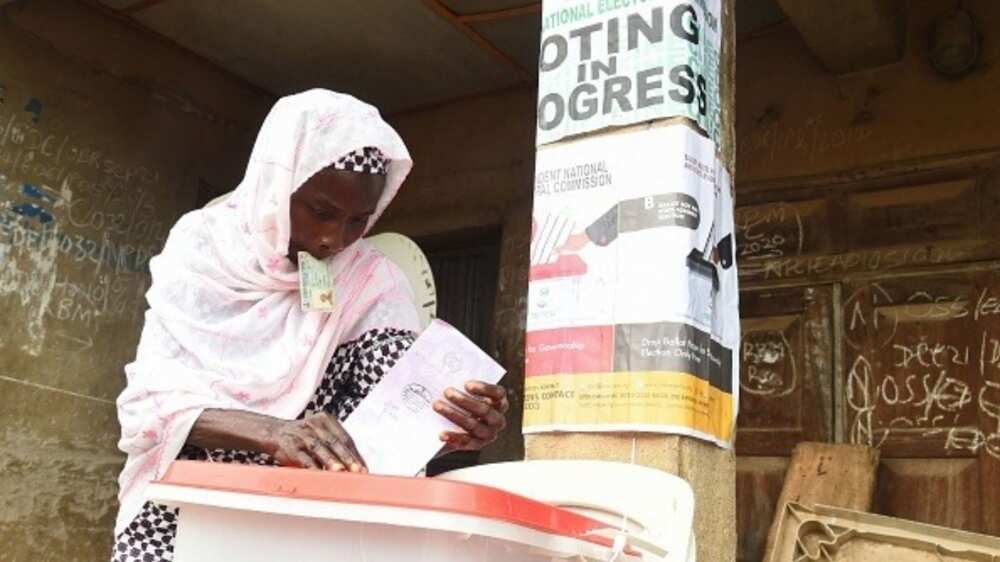 Similarly, INEC's data shows that there are millions of potential new voters expected to partake in the 2023 general elections, having registered and collected their Permanent Voters Cards (PVC).
This piece explains the voting process to both old and new voters in line with the guideline developed and updated by INEC.
2023 general elections: What are the polling hours?
On election day, polling stations will open for Accreditation and Voting from 8am and close by 2pm.
However, voters on the queue before the close of the poll at 2pm will be accredited and allowed to vote.
It is important to note that no eligible person will be allowed to vote at a polling unit other than the one where he/she registered and got accredited.
What are the criteria to be eligible to vote in the 2023 elections?
To vote in the elections, you must meet the following four criteria:
Be a Nigerian citizen,
Be 18 years and above,
Possess a PVC, and
Be in the Register of Voters where he/she is assigned to vote
It is very important to note that voters who do not possess PVC will not be accredited and, consequently, will not be able to vote.
2023 elections: What is the voting procedure?
Step 1: Voting starts at 8.30am
At the polling unit, join the queue. An INEC official will check if you are at the correct polling unit and confirm that the PVC presented belongs to you.
Step 2: Present your PVC for accreditation using BVAS
An INEC official will confirm if your PVC is genuine using the Bimodal Voter Accreditation System (BVAS).
BVAS is an electronic device designed to read PVCs and authenticate voters – using the voters' fingerprints – in order to prove that they are eligible to vote at a particular polling unit.
Step 3: Check and be sure your name is on the register of voters in that polling unit
An INEC official will ask for your PVC and confirm you are listed in the Voters Register. Your name will be ticked and your finger will be inked to confirm you have voted. If your name is not found you cannot vote.
Step 4: Get authenticated with BVAS
An INEC official will authenticate you with the BVAS using a fingerprint or facials.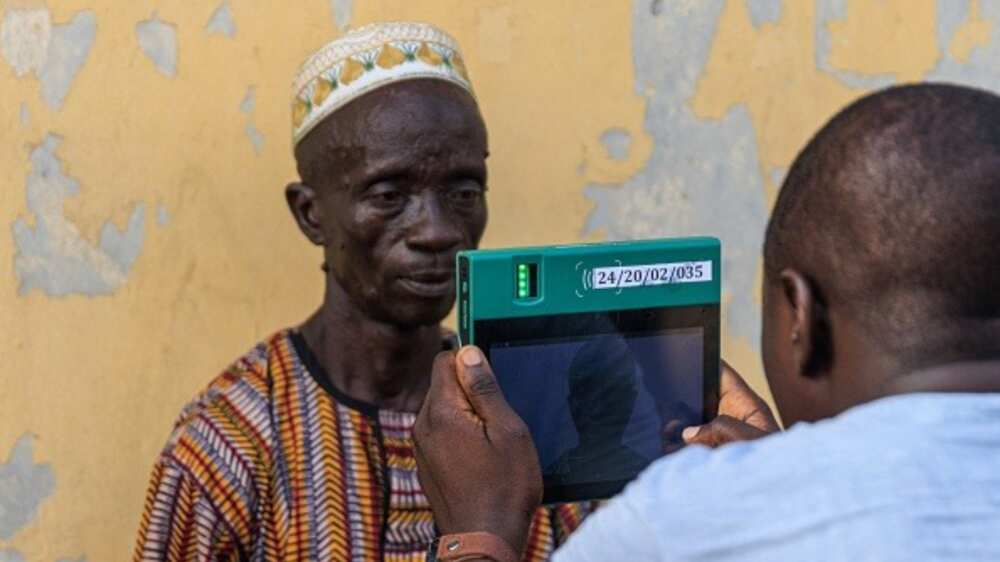 Step 5: Once accredited/authenticated, you will be issued a ballot paper
The Presiding officer will stamp, sign and endorse your ballot paper. You will be given the ballot paper rolled with the printed side inwards and directed to the voting cubicle.
Step 6: Go to the voting cubicle to vote for your preferred candidates
Go to the voting cubicle to make your choice in secret and drop the marked ballot paper in the ballot box.
Step 7: Leave the voting cubicle
Leave the Polling Unit or wait if you so choose, in an orderly and peaceful manner, to watch the process up to the declaration of the result.
If you choose to wait to witness vote sorting and counting, you will have to stay 300 meters away from the voting area.
Note that phones are also prohibited in the polling booth.
What are Election Day offences?
If you do the following, you have committed punishable offences:
Campaign for votes, or persuade a voter not to vote for a candidate;
Shout slogans concerning the election, or in support of any party
Be in possession of an offensive weapon or wear any apparel calculated to intimidate voters;
Use a vehicle bearing the colour or symbol of a political party or candidate;
Loiter without lawful excuse after voting or after being refused to vote;
Sn*atch or destroy any election materials; and
Blare siren.
2023 Elections: What we'll do if hoodlums steal BVAS, INEC speaks
Meanwhile, INEC has revealed how it will outsmart political thugs who may be planning to steal BVAS machines during the general elections.
The electoral body disclosed that if the machines are carted away by thieves, they will be deactivated from the backend.
The agency added that the polling unit officer will also report it if the machines are stolen and taken elsewhere to be manipulated.
Source: Legit.ng