Lagos Government Sends Important Message to Schools Over Hijab Use
Students in Lagos state schools can start wearing hijabs according the Governor Sanwo-Olu administration
The head of Service, Hakeem Muri-Okunola, said there should be compliance by schools with the directive
Meanwhile, the Muslim Students' Society of Nigeria commended the state government for issuing a circular, vowing to sue any defaulter of the court's ruling
Schools in Lagos state have been directed to comply with the Supreme Court judgement that students in schools across the state can wear hijab to attend classes.
This is the position of the Lagos state government.
This was disclosed in a circular released by the Head of Service, Mr. Hakeem Muri-Okunola, Vanguard Newspaper reports.
He said this compliance is in line with the directive, adding that it was in line with the decision of the apex court, Punch Newspaper added.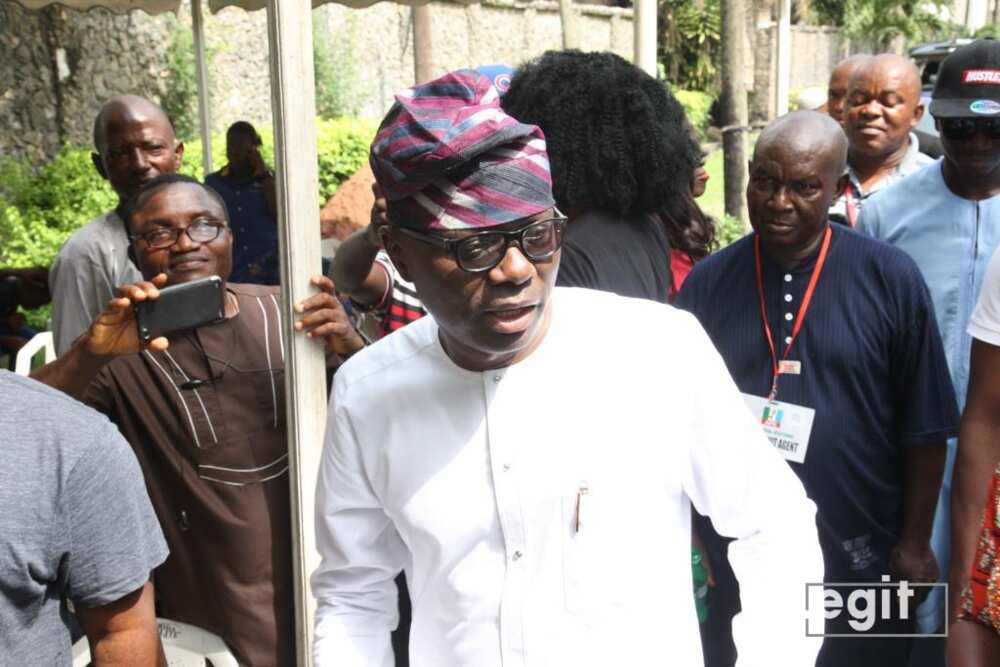 The statement reads:
"It is, hereby, notified for general information that the Supreme Court Judgement 8C.910/2016 delivered on the 17 of June 2022, on the use of Hijab as it affects pupils/students in Lagos State schools has declared that students should be allowed to wear Hijab if desired.
"A comprehensive guideline on the use of Hijab in schools will be issued by the state government in due course. However, you are to note that the judgement is binding on all schools in the state.
"As a law-abiding administration, all accounting officers are to note the contents of this circular for immediate compliance and give it the deserved service-wide publicity. "
Bridging the gap: How NGO is addressing low-quality education in Ajegunle slum with library for kids
Meanwhile, Grace Chinenye Nkwocha could not hold back her tears as she was gripped by the unnerving memories of young kids from Ajegunle struggling to control the computer mouse in the 21st century. This small, movable device helps them control a range of things on the computer whenever they come for the free ICT training every Saturday.
Dressed in a multi-coloured jazzy t-shirt that symbolises dreams and confidence, she appeared emotionally sober, having seen it all in countless Ajegunle dreams dying in their cradle and many stellar stars fading into darkness because of the highly polluted atmosphere where they were born.
"Growing up in Ajegunle and getting into the world of work, you just see an answer that there are gaps that people from this side (referring to Ajegunle) have and how they are being integrated into the society really has a way of having a lot of effects on us," She said.
Source: Legit.ng