Win Tablets, Gaming Vouchers and Movie Tickets in Avon HMO's Children's Day Contest
In celebration of this year's International Children's Day, a leading health maintenance organisation, Avon Healthcare Limited is giving out fantastic prizes in a contest geared towards nurturing unique abilities and promoting the mental wellbeing of children.
The contest tagged #AvonThatMyChild, aims to celebrate the diverse and unique gifts of children between four to twelve years of age and will run from May 26 to June 3, 2022.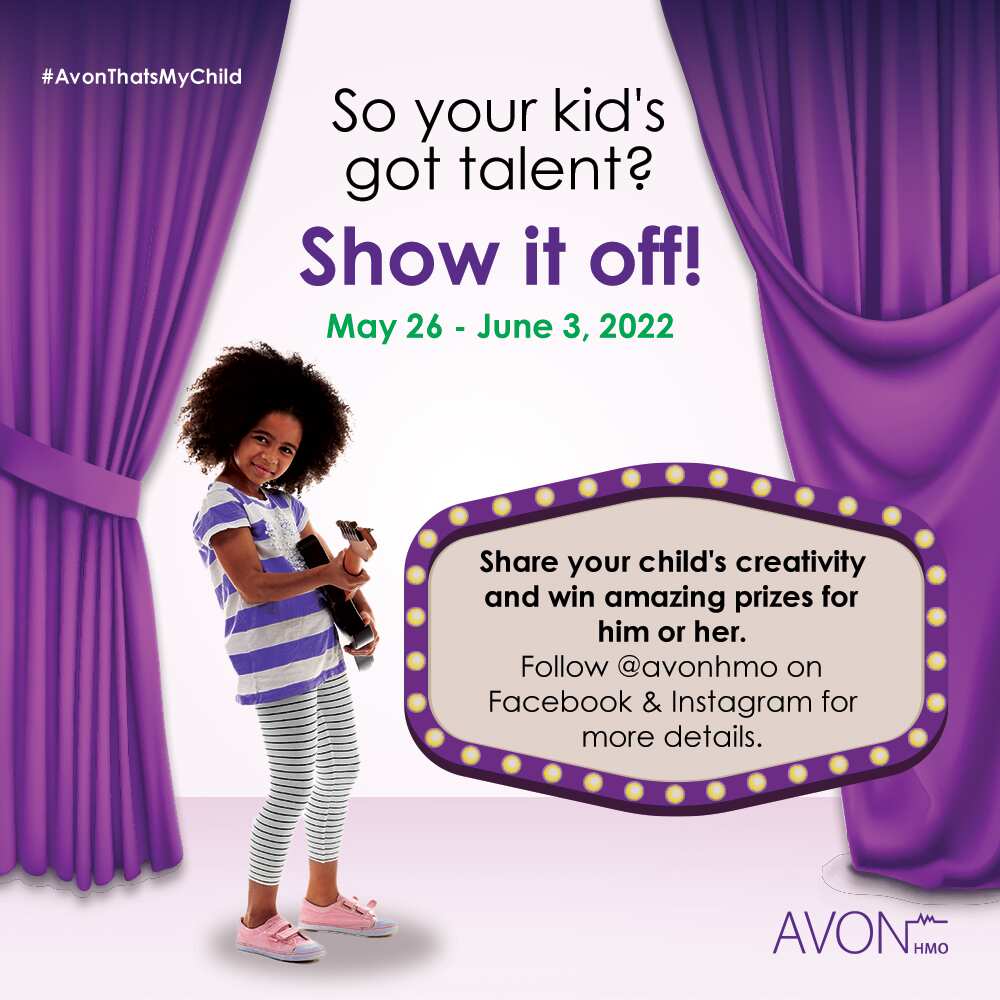 Every child is uniquely gifted and worthy of celebration. Studies have shown that praising children for the things they do boosts their self-esteem and contributes to their overall development. This isn't restricted to big achievements like passing an academic test or talents like playing an instrument like a maestro but also the things people consider ordinary.
The simplest thing a child does that makes you smile is something to be proud of and when parents take note of these things with pride, it improves their connection with the kids.
This is an amazing opportunity for parents to do something different for their kids by telling the world how special they are. And what's more, you get the chance to win the lovely gift bundles that Avon HMO has on offer.
To participate, all you have to do is follow the instructions below:
1. Follow @avonhmo on FB & IG
2. Upload a 60-second video of your child (aged 4-9) showing the talent that makes them stand out on either Facebook or IG.
3. Use the #AVONThatsMyChild hashtag in your caption.
4. Tag @avonhmo for your video to be reposted & tag your friends to like the reposted video.
NOTE: The top 3 videos with the most likes, comments & views will win (fake/bought likes will be disqualified).
Terms and Conditions
1. You must be following @avonhmo to qualify
2. Your child must be aged between 4-9 years
3. Winners will be selected based on the creativity of the video.
4. Entries close on May 30, 2019.
5. You can post on any platform but can only win on one.
So what are you waiting for? Grab that phone and start capturing those lovely child moments that make you smile and want to shout, "Avon, that's my child!" Who knows, your child just might be the one to win one of those lovely bundles.
Good luck!
[Sponsored]
Source: Legit.ng