After My Imprisonment, I Discovered Life is Vanity: Senator Orji Kalu Recounts Lessons From Kuje Prison
The chief whip of Senate, Orji Uzor Kalu in Abuja on Sunday, took to his social media page to celebrate two years of incarceration
The Senator was accused of embezzling about N7.1billion from Abia State coffers by the Economic and Financial Crimes Commission, EFCC, and was pronounced guilty in 2019
The lawmaker in his testimony disclosed that he was jailed for offence not committed but that his 6-month imprisonment was an act of God
Abuja- The former governor of Abia state, Orji Uzor Kalu on Sunday, December 5, celebrated the second anniversary of his incarceration at the Nigerian Correctional Service Medial Security Custodial Centre, Kuje, Abuja.
While recounting his experience at the Kuje prison, Senator Orji Uzor Kalu declared that life is vanity upon vanity.
The chief whip of Senate, Uzor-Kalu took to his official Facebook page to share life lessons learnt after his imprisonment.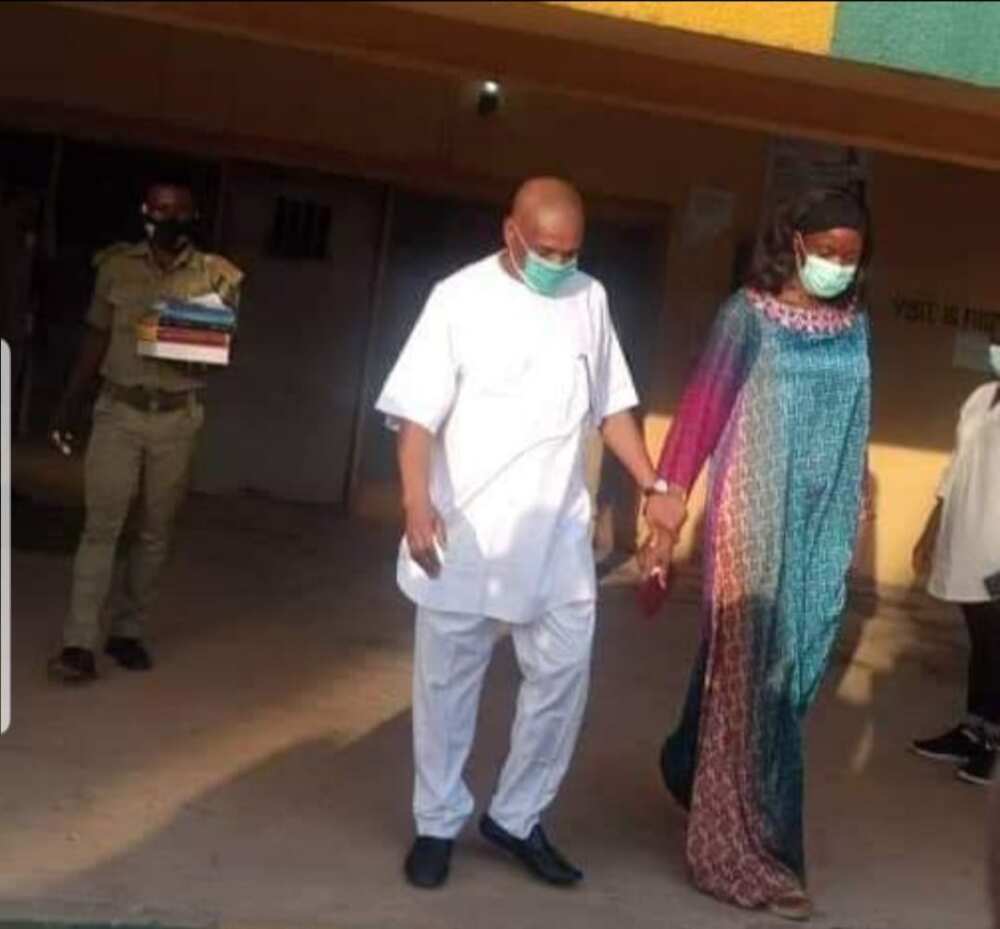 Kalu said that the experience was worth it, Vanguard also reported.
The lawmaker reminisces the dark period of his life in a piece titled "Kuje: Two Years After", while noting that his 6-month imprisonment was an act of God.
He added that he was jailed for offence not committed.
His testimony
"My dear friends and compatriots, I am grateful to God for the six months I spent in Kuje; He sanctioned it. God knows I fear no one except Him. Those who conspired against me wanted me buried at all cost, but like the biblical Job, there is a sense in which God allowed those temporary and tragic events to happen to Job. My perception of life changed after the six months of incarceration – life is vanity. I did not just learn a lot of lessons, I became a reformed and better man. I was very impacted by what happened to me. More than ever, I have relearnt that kindness and forgiveness are what should rule the world, not wickedness. I have since forgiven all the people that were instrumental to my ordeal. I forgive them because they probably did not know what they were doing.
"How I wish people can have respect for human lives. I hope that with God on our side, our dreams will someday come true. #OUK. #keepHopeAlive."
Uzor-Kalu under fire over 'uncomplimentary' remarks after visiting Nnamdi Kanu
Meanwhile, Legit.ng had earlier reported that a former governor of Abia state, Orji Uzor-Kalu is having a hard time with family members of the leader of the Indigenous People of Biafra, Nnamdi Kanu, over an uncomplimentary remark made by the lawmaker.
It was reported that Kanu's younger brother, Prince Emmanuel, who spoke on the behalf of the Kanu's family demanded an explanation from Senator Uzor-Kalu over his remarks that the IPOB leader's followers are "insane" population of individuals.
Premium Times had reported that the lawmaker after his visit to Kanu who is being detained at the headquarters of the State Security Services (SSS) said that the IPOB leader has an "insane amount of people rooting for his release".
Source: Legit.ng