Bleak Future: List of 20 States that Shun Contributory Pension Scheme for Workers
A report by The Punch indicates that at least 20 Nigerian states have not commenced the payment of pensions to retirees after opting to join the Contributory Pension Scheme (CPS).
Legit.ng gathers that the CPS was established by the Pension Reform Act, 2004 to provide a sustainable system of pension payment and correct abnormalities in the previous pension scheme.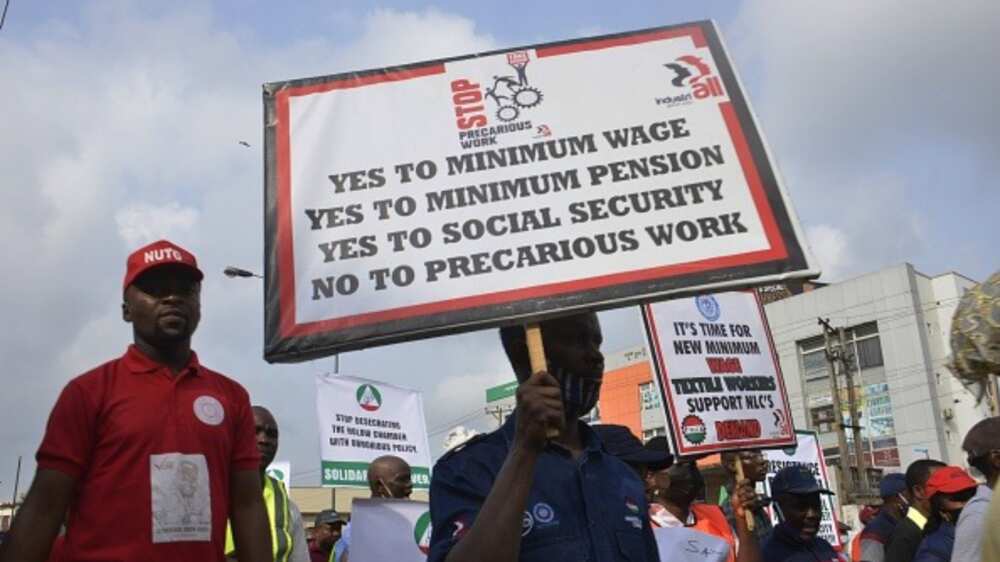 It was gathered that a report by the National Pension Commission showed that 25 states had enacted laws to join the scheme.
The report, however, showed that only five states out of the 25 were paying pensions to retirees under the CPS and funding the accrued rights, that is, the benefits under the old pension scheme that the retirees are also entitled to.
The 20 states with CPS laws but not paying pension
Ekiti
Ondo
Edo
Benue
Kebbi
Niger
Rivers
Ogun
Bayelsa
Kogi
Anambra
Abia
Taraba
Imo
Sokoto
Adamawa
Ebonyi
Nasarawa
Enugu
Oyo
States with CPS laws and active pension remittance
Lagos
Osun
Kaduna
Delta
Federal Capital Territory.
According to PenCom, seven states are at the bill formation stage to enable them to migrate from the old scheme to the CPS. They are:
Kwara
Plateau
Cross River
Borno
Akwa Ibom
Bauchi
Katsina.
Five states have, however, opted for other pension schemes. They are:
Jigawa
Kano
Yobe
Gombe
Zamfara
Benue pensioners say they have not been paid for over 33 months
Meanwhile, the National Union Coalition of Aggrieved Pensioners in Benue has threatened to engage in massive protests that will shut down the state if the Samuel Ortom-led government fails to address the plight of its members.
The chairman of the union, Comrade Akosu Orban, said out of the 33 months arrears owed pensioners in the state, only six months was inherited from the previous administration.
Reacting, Governor Ortom through his spokesman, Nathaniel Ikyur, said his government had an agreement with the leadership of the union who are also part of the monthly local government joint account and had been releasing N700 million to pensioners in the state monthly.
Benue listed as one of the states that owe pensioners' backlog of gratuities
Recall that Benue was recently named as one of the states in Nigeria owing pensioners backlog of gratuities.
At the time the report was released to the media, pensioners in the north-central state said they were owed 34 months pension arrears.
It was also revealed that local government pensioners were owed 72 months pension arrears in the state too.
Source: Legit.ng