EndSARS Memorial: FG Demands Apology From CNN, Amnesty International, DJ Switch
The Nigerian government has stood its ground that the events at Lekki toll gate in October 2020 are a hoax
The government is taking a step further to demand an apology from some organisations which it accused of lying
The authorities also mentioned DJ Switch who recorded the events at the toll gate live on Instagram
FCT, Abuja - Lai Mohammed, Nigeria's information minister, has demanded an apology from some organisations which it accused of lying against the Nigerian military.
Mohammed who addressed a press conference in Abuja attended by Legit.ng on Wednesday, October 20, said the reports of people killed by soldiers at the Lekki toll gate in October 2020 were false.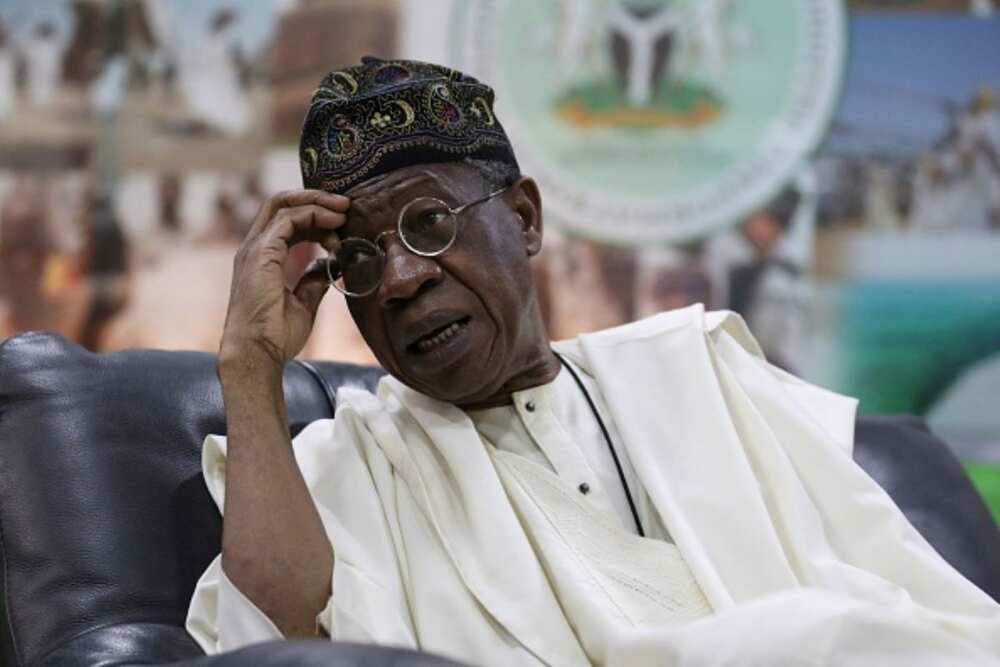 According to him, some individuals and organisation helped to drive the narrative that dozens of people were killed at the facility.
He went on to demand an apology from them, specifically mentioning Nigerian female disc jockey, DJ Switch, Amnesty International and the Cable News Network, CNN.
The minister said with the preponderance of evidence against any massacre at the Lekki Toll Gate on October 2020, he is reiterating that:
1. The military did not shoot at protesters at the Lekki Toll Gate on October 20th 2020, and there was no massacre at the toll gate. The only 'massacre' recorded was in the social media, hence there were neither bodies nor blood.
2. Amnesty International, CNN, a runaway DJ, and others like them should apologise for misleading the world that there was a massacre at the Lekki Toll Gate and for portraying the Nigerian military, police, and other security agencies in a bad light.
3. CNN acted unprofessionally by relying on unverified and possibly doctored social media videos, as well as other open-source information, to conclude that a massacre took place at the toll gate.
4. The federal government remains proud of the security agencies for acting professionally and showing utmost restraint all through the EndSARS protest and the ensuing violence, an action that saved lives and properties.
5. The six soldiers and 37 policemen who died during the EndSARS protests are human beings with families, even though the Human Rights Organizations and CNN simply ignored their deaths, choosing instead to trumpet a phantom massacre.
Lai Mohammed insists no one died at Lekki Toll Gate
Legit.ng had earlier reported that the minister insisted that no human being was killed at the #EndSARS protests in October 2020.
Alhaji Mohammed said:
"At earlier press conferences, I had called the reported massacre at the toll gate the first massacre in the world without blood or bodies.
"One year later, and despite ample opportunities for the families of those allegedly killed and those alleging a massacre to present evidence, there has been none: No bodies, no families, no convincing evidence, nothing."
Source: Legit.ng