Before the Big Day: 11 Fabulous Outfit Inspirations Perfect for Prewedding Shoots
Picking the right outfit for prewedding photos can be a tough one as more often than not, you want clothes that make you look and feel good, work with your prefered location, and tell your personal story.
With walk-in studios at every street corner, most people put in little thoughts into how their prewedding photos should be like as just one stop at a photo studio can fix that.
However, there are many couples who are very particular about their outfits and locations.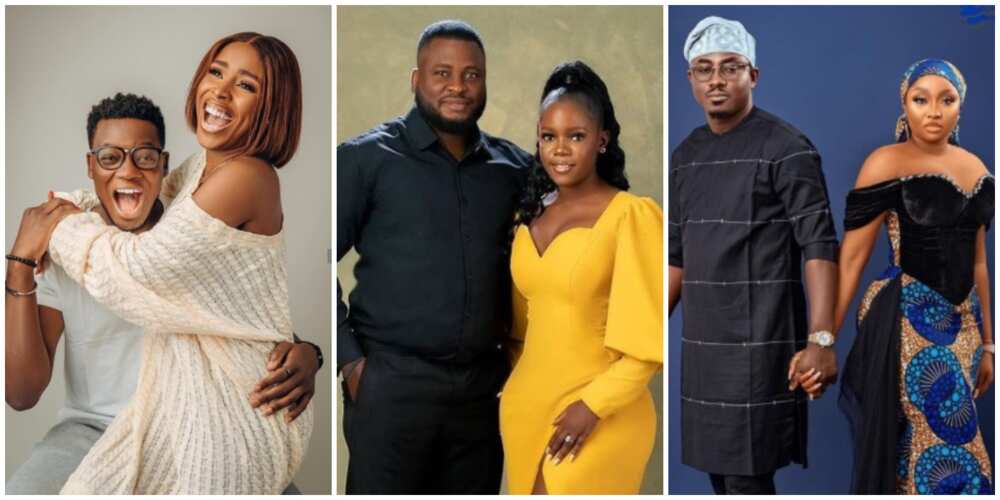 These days, couples even choose two or more settings for their pre-wedding shoots, opportunities for both formal and casual outfits.
It is, however, important to note that getting a perfect prewedding shoot doesn't necessarily involve dressing up in the most expensive outfit. Sometimes simple is better.
In this article, Legit.ng has compiled a list of 11 looks ranging from traditional to English and casual wears that are all perfect for prewedding shoots.
Check them out below:
1.
2.
3.
4.
5.
6.
7.
8.
9.
10.
11.
Gearing up for your big day doesn't have to be stressful especially when it comes to outfit ideas. Whether casual, elaborate traditional and English wear, you and your significant other can achieve the perfect look for your shoot.
So if you're yet to have your prewedding shoot, these outfit ideas and styles might just work for you!
Asoebi styles to rock this season
Corset trend has been one of the hottest fashion looks of the season and interestingly, it has been around for quite some time now. These days, there's no owambe that takes place that doesn't witness belles showing off their curves in the cinched look.
If you fall in the category of people who are tired of the same old style and would love to move on to the next stylish thing, then you're in luck.
You can get that fabulous look by adding the right applique as well as the right amount of tulle to your asoebi fabric. In this article, Legit.ng compiled a list of ten stunning looks incorporating these details.
Source: Legit.ng