MTN, Mastercard, EDC train 20,000 Nigerian women on website creation, business planning, Others
MTN, Mastercard and EDC are partnering to deliver entrepreneurial skills to 20,000 females in Nigeria
The program, aimed at closing the gender gap will last for 4 weeks
Participants will have the opportunity to get loans at low discount
A total of 20,000 Nigerian females benefited from entrepreneurial skills designed by MTN Foundation, through its MTN Y'ellopreneur Initiative alongside Mastercard Foundation and Enterprise Development Centre (EDC) of Pan-Atlantic University to provide capacity-building through entrepreneurship training and funding opportunities.
Legit.ng earlier reported that the telecommunication company agreed with Mastercard Inc. to invest in its financial-technology business in a deal that will see Mastercard take hold of a minority stake in the business that MTN values at $5.2 billion.
A recent report also shows how economic hardship forces Nigerians to abandon SIM ards as 100 million phone lines risk deactivation.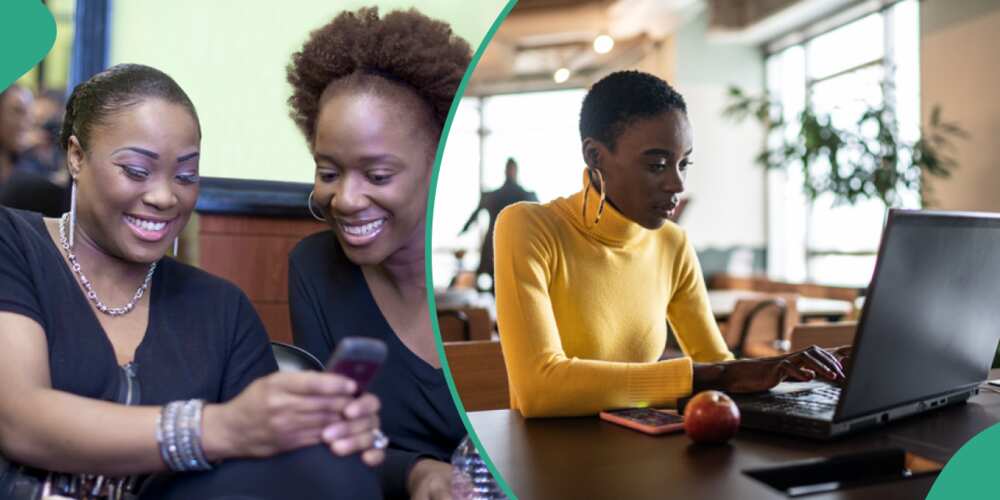 Programme to close gender gap
Odunayo Sanya, the executive secretary, MTN Foundation at a media parley said the entrepreneurship program scheduled to last for 4 weeks is aimed at closing the gender gap, according to a report.
After calling for applications and reviewing entries, Sanya said 35,000 applications were sent. She added that 500 female entrepreneurs at the post application of the selection criteria were selected and trained by EDC.
She said:
"The EDC requested for partnership with the MTN Foundation to train 20,000 out of the 34,500 Y'ellopreneur applicants which provides the opportunity to address the issue of 'inadequate training' facing female entrepreneurs."
According to Sanya, the post training EDC will be about providing advisory and business support services for a period of three months. she added that there would also be opportunity to conduct marketplace event for the trained female entrepreneurs in addition to Mastercard Foundation's funding support for those who are interested.
She added that trainees will be given loan upon completing the training and those who are able to pay at the given period will get 25% of the loan as grant.
Nneka Okekearu, the programme director, Mastercard Foundation Transforming Nigerian Youth Initiative said the development is in line with its goals to empower 30 million people in Africa.
She said in Nigeria, the company plan to have between eight to 10 million young Nigerians that will benefit from that initiative. hence, the reason it is partnering with MTN Foundation and EDC to achieve the target which cannot be solely achieved.
Fayo Williams, consultant at EDC noted that the selected women will be trained on how to register their businesses, create website for their businesses and be visible online, prepare a business/growth plan, among others.
All of these, William revealed alongside networking and opportunity to access finance, is to advance businesses of participants so it is more sustainable.
Dangote Cement, MTN, 8 Other Companies Lose Over N630bn in 6 Months After Tinubu, CBN Naira Decision
Legit.ng earlier reported that several companies listed on the Nigerian exchange have reported significant foreign exchange (FX) losses due to the devaluation of the naira.
You will recall that on June 14, 2023, the Central Bank of Nigeria (CBN), under the instruction of President Bola Tinubu, announced the floating of the naira, giving room for market forces to determine the exchange rate.
The decision has led to a severe depreciation of the naira against different foreign currencies, taking a severe toll on the financials of companies in Nigeria.
Source: Legit.ng